25 Worst States for Distracted Driving in 2022
Advertising & Editorial Disclosure
Last Updated: 9/23/2022
Driving in America means sharing the road with distracted drivers — or being distracted yourself. Talking on the phone, checking your directions or even daydreaming can steal your focus and put you at risk of an accident.
Distracted driving isn't just dangerous; it's expensive. Finding affordable car insurance after an accident can be difficult and may mean paying up to $400 more per year for coverage.
Despite laws to prevent distracted driving in virtually every state, fatality rates rose 12% from 2019 to 2020. MoneyGeek analyzed the number of distracted driving deaths in each state and ranked states based on data from the National Highway Traffic Safety Administration (NHTSA) to find the worst states in the U.S. for distracted driving.
MoneyGeek ranked the 25 worst states for distracted driving from least dangerous to most dangerous below.
---

0.82

Distracted Driving Fatality Rate

23

Distracted Driving Deaths 2019-2020

27,957

2019-20 Miles Driven (Millions)

---

---

0.82Distracted Driving Fatality Rate
11Distracted Driving Deaths 2019-2020
13,3532019-20 Miles Driven (Millions)

---

---

0.85Distracted Driving Fatality Rate
135Distracted Driving Deaths 2019-2020
159,2842019-20 Miles Driven (Millions)

---

---

0.85Distracted Driving Fatality Rate
88Distracted Driving Deaths 2019-2020
103,2762019-20 Miles Driven (Millions)

---

---

0.86Distracted Driving Fatality Rate
16Distracted Driving Deaths 2019-2020
18,5942019-20 Miles Driven (Millions)

---

---

0.89Distracted Driving Fatality Rate
10Distracted Driving Deaths 2019-2020
11,1872019-20 Miles Driven (Millions)

---

---

0.91Distracted Driving Fatality Rate
139Distracted Driving Deaths 2019-2020
151,9652019-20 Miles Driven (Millions)

---

---

0.92Distracted Driving Fatality Rate
210Distracted Driving Deaths 2019-2020
228,8172019-20 Miles Driven (Millions)

---

---

0.98Distracted Driving Fatality Rate
223Distracted Driving Deaths 2019-2020
226,4632019-20 Miles Driven (Millions)

---

---

1.04Distracted Driving Fatality Rate
26Distracted Driving Deaths 2019-2020
24,9962019-20 Miles Driven (Millions)

---

---

1.12Distracted Driving Fatality Rate
152Distracted Driving Deaths 2019-2020
136,0392019-20 Miles Driven (Millions)

---

---

1.18Distracted Driving Fatality Rate
514Distracted Driving Deaths 2019-2020
434,5902019-20 Miles Driven (Millions)

---

---

1.21Distracted Driving Fatality Rate
665Distracted Driving Deaths 2019-2020
548,8092019-20 Miles Driven (Millions)

---

---

1.21Distracted Driving Fatality Rate
105Distracted Driving Deaths 2019-2020
86,6482019-20 Miles Driven (Millions)

---

---

1.22Distracted Driving Fatality Rate
197Distracted Driving Deaths 2019-2020
161,5422019-20 Miles Driven (Millions)

---

---

1.38Distracted Driving Fatality Rate
49Distracted Driving Deaths 2019-2020
35,4642019-20 Miles Driven (Millions)

---

---

1.54Distracted Driving Fatality Rate
223Distracted Driving Deaths 2019-2020
144,5462019-20 Miles Driven (Millions)

---

---

1.60Distracted Driving Fatality Rate
322Distracted Driving Deaths 2019-2020
201,6462019-20 Miles Driven (Millions)

---

---

1.60Distracted Driving Fatality Rate
32Distracted Driving Deaths 2019-2020
20,0082019-20 Miles Driven (Millions)

---

---

1.69Distracted Driving Fatality Rate
196Distracted Driving Deaths 2019-2020
116,1882019-20 Miles Driven (Millions)

---

---

1.97Distracted Driving Fatality Rate
39Distracted Driving Deaths 2019-2020
19,8092019-20 Miles Driven (Millions)

---

---

2.0Distracted Driving Fatality Rate
195Distracted Driving Deaths 2019-2020
95,9462019-20 Miles Driven (Millions)

---

---

2.4Distracted Driving Fatality Rate
146Distracted Driving Deaths 2019-2020
59,6972019-20 Miles Driven (Millions)

---

---

2.6Distracted Driving Fatality Rate
262Distracted Driving Deaths 2019-2020
99,7342019-20 Miles Driven (Millions)

---

---

5.4Distracted Driving Fatality Rate
276Distracted Driving Deaths 2019-2020
51,5282019-20 Miles Driven (Millions)

---
About Deb Gordon
---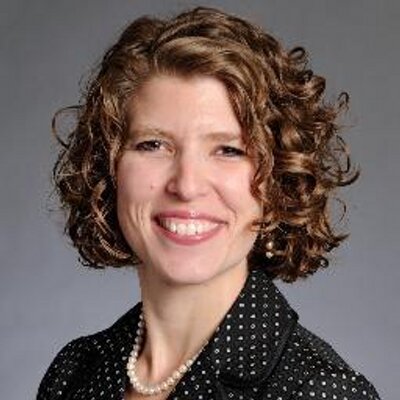 ---