When it comes to insurance, there's something to be said for driving experience. Insurance companies use factors like accident statistics when citing rates for young drivers, and the younger the driver, the more likely they're going to get in an at-fault accident. Therefore, 19-year-olds pay higher rates than many older drivers, but there are still some strategies you can use to help save money.
How Much Does Car Insurance Cost for a 19-Year-Old?
The best car insurance for a 19-year-old will give you a combination of solid coverage and affordability. For 19-year-old drivers looking to get their own insurance policy, the costs are on the expensive side, but they're still likely going to be lower than what you might see for a 16-year-old driver in the same position. In fact, the younger driver would pay an average of about $2,500 more than a 19-year-old.
CAR INSURANCE COST FOR A 19-YEAR-OLD VS 16-YEAR-OLD
A 19-year-old would pay an average of about $2,500 less than a 16-year-old for full coverage.
Cheapest Car Insurance Companies for 19-Year-Old Drivers
Companies use many rating factors when setting car insurance rates, and for 19-year-old drivers who don't have the benefit of an established driving history, prices can get quite high. However, there will still be variations from company to company as each one uses a unique set of requirements and data points to determine rates. For example, even among the cheapest car insurance companies for 19-year-olds, there's still a $1,059 gap in average annual premiums for a full coverage policy between the cheapest and most costly options.
Cheapest Companies for an Individual 19-Year-Old Policy
| | Company | Annual Premium |
| --- | --- | --- |
| 1. | State Farm | $2,462 |
| 2. | Allstate | $2,467 |
| 3. | GEICO | $2,473 |
| 4. | Progressive | $3,415 |
| 5. | Nationwide | $3,521 |
Compare Insurance Rates
Ensure you are getting the best rate for your insurance. Compare quotes from the top insurance companies.
Car Choice Matters When Insuring a Young Driver
One of the factors insurance companies consider when setting rates is the type of car that's being insured. In general, more expensive high-performance cars will drive up your rates, while cheaper, safer vehicles could help you save money. For a 19-year-old driver looking to buy a car — or who is deciding between multiple family vehicles — going for something older with a high safety rating, like a Honda Civic, is a great option. The Insurance Institute for Highway Safety is a good place to start your search for the safest cars.
Strategies to Save Money on Car Insurance for a 19-Year-Old
Although it can be expensive for a 19-year-old to get their own insurance policy, there are strategies you can use to reduce the costs. For example, adding that young driver to a family policy can mean significant savings, if that's an option. Here are some other ideas to consider:
Compare Quotes for the Best Policy
As noted above, the best car insurance for a 19-year-old will vary based on many factors. That's why it's important to compare quotes if you can. That way, you'll understand your options and are better prepared to choose the best policy for you. According to MoneyGeek's studies, doing so can cut costs by almost 50% per year.
Compare Auto Insurance Rates
Ensure you are getting the best rate for your car insurance. Compare quotes from the top insurance companies.
Ensure a Clean Driving Record
As with any driver, having at-fault accidents and tickets in your driving history will drive up costs. It's especially vital for 19-year-old drivers to maintain a clean driving record if they want to keep their rates as low as possible.
Find Companies That Offer Teen Discounts
Nineteen-year-old drivers should take advantage of any and all discounts available to them. And for those shopping around, that means seeking out things like good student discounts, which reward young drivers for attaining certain scholastic achievements. For example, State Farm offers up to a 25% good-student discount to drivers with a GPA of 3.0 or higher, attain a grade average of B or better, rank scholastically in the top 20% of their class, or make the Dean's List or honor roll. (Be aware that these requirements may vary by location.)
Other options to look for are things like defensive driving courses, which can help lower premiums while also reducing accident rates. Even if these courses don't align with a discount at your insurance company, they can still translate to savings over time.
You can also consider completing a young driver telematics driving program to receive a discount. They focus on learning and implementing safe driving habits. Options include State Farm's Steer Clear and Allstate's teenSMART.
Lower the Coverage Amount
Reducing the coverage amounts — like opting for liability-only car insurance — will lower your car insurance cost. This can be a good option for drivers with an inexpensive car. However, it's important to consider the potential consequences before going forward. For example, if you were to get in an at-fault accident, you would not have coverage for damages to your vehicle, which could lead to costly repair bills later on.
Choose a Sedan Over a Sports Car
Some cars are going to cost you more to insure than others. For instance, sports and luxury cars are typically on the higher end of the spectrum to insure — a Ford Mustang will usually cost more than a Toyota Camry. That's something to consider if you're looking to get a new vehicle.
WHAT ADDITIONAL COVERAGES SHOULD A TEEN ADD TO THEIR AUTO POLICY?
With a full coverage policy, you have liability, comprehensive and collision coverage. You may also have to get personal injury protection (PIP), medical benefits and/or uninsured/underinsured motorist (UM/UIM), depending on your state's requirements.
There are optional coverages you can add to a policy, such as roadside assistance and rental car coverage. Both are good choices for a teen driver (or even an adult driver). Roadside assistance provides help if your car breaks down, such as sending assistance to change a flat tire or to provide gas or a battery jumpstart. Rental car coverage gives you a car to drive, up to policy limits, if your car is damaged in a covered claim. It may also cover public transport and rideshare costs.
As for UM/UIM, in some states, it is required, and in others, it is optional — you may have to decline it in writing. Insurance professionals highly recommend having UM/UIM because it covers the costs of damages to your vehicle if a driver who does not have insurance or without enough insurance to cover your damages hits you. It may also cover the cost of repairs after a hit-and-run. — Mark Friedlander, Director, Corporate Communications, Insurance Information Institute
Why Is Car Insurance So Expensive for a 19-Year-Old?
Younger drivers don't have the benefit of a long, proven driving record to help them save money on car insurance. That means insurers turn to average driving statistics for 19-year-olds to estimate the likelihood of those drivers getting into an at-fault accident. And unfortunately for those drivers, the statistics are less forgiving than they are for drivers in their twenties.
Traffic Statistics for 19-Year-Old Drivers
In general, the statistics say that drivers tend to get into fewer accidents as they age. Therefore, a 16-year-old is more likely to get into an accident than a 19-year-old, while someone in their early twenties is less likely to experience an accident than either of those younger drivers.
ACCIDENTS PER 100 MILLION MILES DRIVEN
| Driver Age | Fatal Crashes | Injury Crashes | All Crashes |
| --- | --- | --- | --- |
| 16–17 | 3.75 | 361 | 1,432 |
| 18–19 | 2.47 | 197 | 730 |
| 20–24 | 2.15 | 157 | 572 |
On average, younger drivers are at a higher risk of getting into at-fault accidents and other moving violations, such as speeding. Therefore, limiting the mileage for younger drivers can translate to safer driving and, subsequently, cheaper car insurance for a 19-year-old driver. Younger drivers are going to be a riskier bet for insurance companies, and that tends to drive up costs.
Nineteen-year-olds actually have the highest average deaths per capita per annual miles driven, as compared to other age groups — even drivers aged 16–18. So, if possible, driving less is both safer and less expensive. One option to consider is taking advantage of 'student away at school' discounts, which typically reward young drivers who are away at college without their car.
Compare Auto Insurance Rates
Ensure you are getting the best rate for your car insurance. Compare quotes from the top insurance companies.
Read More on Auto Insurance
Auto Insurance
Auto Insurance
About Devon Delfino
---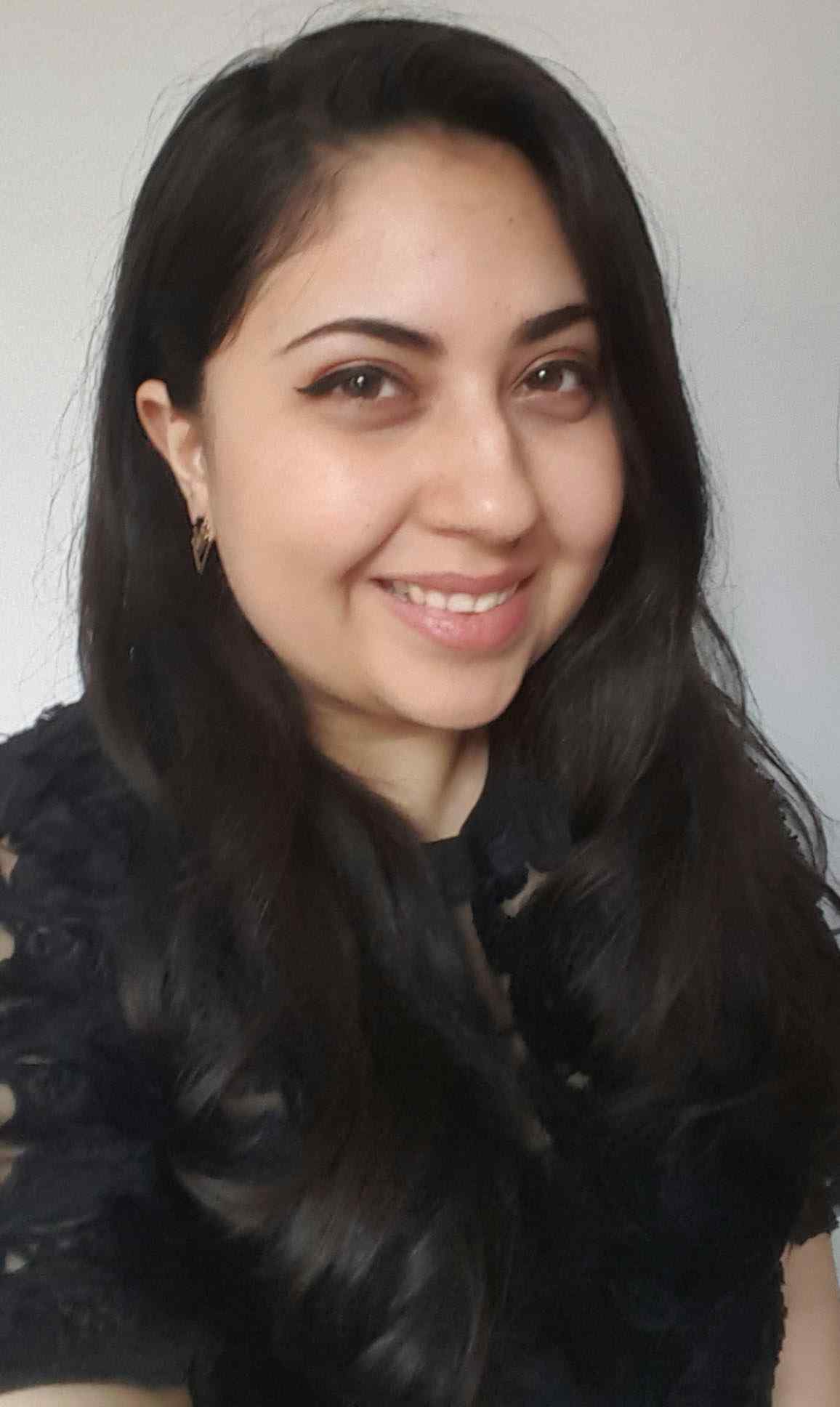 ---