Life insurance can be a crucial part of financial planning, providing security for your loved ones when you're no longer around. However, with monthly premiums ranging from as little as $18 to as much as $365, choosing the right policy can be overwhelming. Factors such as age, health status, and coverage amount all influence the cost of life insurance. But regardless of your financial situation, finding affordable life insurance is possible.
To help you make the best decision, we've compiled a list of some of the cheapest life insurance companies in the United States. Our guide offers valuable insights for individuals with limited or fixed incomes, and also highlights the importance of life insurance for everyone, no matter your age or health status.
Cheapest Life Insurance Policies: What To Look For
Several factors can make a life insurance policy cheaper and more affordable. First and foremost, the type of policy you choose can have a significant impact on the cost. term life insurance policies, which provide coverage for a specific period of time, are typically more affordable than permanent life insurance policies, such as whole life insurance, universal life insurance, and variable life insurance. This is because the insurer's risk of paying out a death benefit is lower with term life insurance, as the policy only covers the insured for a specific period of time.
Other factors that can impact the cost of a life insurance policy include the insured's age, gender, health status, and lifestyle habits such as smoking. Historically, women have been charged lower life insurance premiums compared to men. This is because women have a longer life expectancy on average, meaning that insurance companies face a lower risk of having to pay out a death benefit. However, the difference in life insurance rates between men and women has been decreasing in recent years due to legislation prohibiting gender discrimination. Younger individuals and those in good health are generally considered to be a lower risk to insure, and thus may be able to secure lower premiums. Additionally, individuals who engage in high-risk activities or have pre-existing medical conditions may face higher premiums.
The amount of coverage you choose can also affect the cost of your policy. Generally, the more coverage you need, the higher your premiums will be. However, it's important to ensure that you have enough coverage to adequately protect your loved ones in the event of your death.
Cheapest & Most Affordable Overall: Transamerica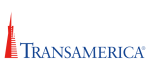 pros
Offers a comparison and quote tool online
Up to $10 million in coverage with Term Life Insurance
cons
Customer experience score is below average
Mobile app only caters to those who will retire
COMPANY HIGHLIGHTS
Transamerica provides a stellar selection of life insurance policies across all 50 states except New York. Its product offerings include term, index universal and whole life insurance. The insurer also offers final expense life insurance and policies for foreign nationals. Transamerica covers those under the age of 18 with its universal life policy. It offers life insurance to smokers and even a possible rate decrease after two years if they kick the habit. Transamerica doesn't require a medical exam for its permanent or term coverage policies.
With Term Life Insurance, you can opt for a 10-, 15-, 20-, 25-, or 30-year term with a face value from $25,000 to $10 million. Almost anyone between 18 and 80 can apply for this policy type.
Index Universal Life Insurance coverage ranges between $25,000–500,000, depending on the policyholder's assigned category or band. Whole Life Insurance has a face value of $100,000 or more, and Final Expense Life Insurance provides a face amount of $1,000–50,000 plus a death benefit.
Transamerica Monthly Policy Cost
Cheapest for Seniors: Progressive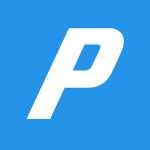 pros
Flexible policy payment terms
Quote tool available online
Offers several policy types
cons
Not accredited by the Better Business Bureau
Low customer reviews on the BBB website
COMPANY HIGHLIGHTS
Progressive has a wide range of life insurance products that cater to different consumers. You can choose term, whole, universal, final expense or short-term life insurance with Progressive. Applicants don't need to undergo a medical exam if they select a short-term or final expense life insurance policy.
The insurer offers term life insurance for 10, 15, 20 or 30 years with coverage up to $2 million. Final expense coverage ranges from $5,000–35,000, while short-term life insurance coverage, or a one-year policy, can reach up to $200,000. Consider whole life or universal insurance if you prefer a permanent policy, which means you're covered until you pass away.
Progressive Monthly Policy Cost
Cheapest for Smokers: MassMutual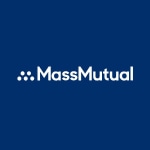 pros
Provides numerous policy types
You can compare multiple policies online
Above-average customer service rating from J.D. Power
cons
You can't file a claim online
COMPANY HIGHLIGHTS
MassMutual is one of the largest life insurance companies in the U.S., offering term, whole, universal and variable universal life insurance — even to those who smoke. The carrier also provides LifeBridge, a unique life insurance program for eligible parents and legal guardians. In case of an unexpected death, policyholders are covered by a $50,000, 10-year term that funds the educational costs of beneficiaries.
A term life insurance policy with MassMutual can cover policyholders between the ages of 18 to 75 for 10, 20 or 30 years plus a lump-sum death benefit. Its coverage ranges from $100,000 up to $5 million. Whole life insurance caters to policyholders up to 90 years old and offers a $25,000 death benefit while universal life insurance has a $50,000 minimum coverage. Variable life insurance best suits those who prefer a permanent policy, death benefits, flexible premiums and the opportunity to invest net premiums.
MassMutual Monthly Policy Cost
Cheapest With No Medical Exam: Nationwide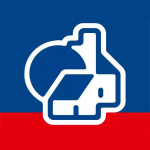 pros
Offers several life insurance types
Above-average customer service based on J.D. Power study
Offers the option to file a claim online
cons
Quote tool only available for term life policies
COMPANY HIGHLIGHTS
Nationwide is a reliable insurance company and offers whole, term, universal and variable universal life insurance. Smokers can also apply for a Nationwide policy but may qualify at a higher-than-average rate.
Children can be covered by Nationwide until they are 22 years old or married through riders on a parent's policy. It's also unlikely that healthy applicants and existing Nationwide Property & Casualty policyholders need a medical exam to qualify for a life insurance policy.
With a Nationwide term life policy, you can get coverage for 10, 15, 20 or 30 years, the option to renew annually until you're 95 years old, plus a death benefit if you pass away. You can also opt for a permanent life insurance policy until you reach 65. Nationwide provides long-term care for those who need extra support to fund home-based or facility care and meal plan services.
Nationwide Monthly Policy Cost
How Much Life Insurance Should You Buy
Making the decision to purchase life insurance is a crucial step in protecting your loved ones' financial future in the event of your untimely passing. However, determining how much life insurance you should buy can be a challenging task. It depends on various factors, including your age, income, debt, and family obligations. The right amount of coverage can provide peace of mind and security, while inadequate coverage could leave your loved ones with financial stress and instability.
Suppose you are an independent adult without any financial dependents. As an example, let's say you are 30 years old and earn a yearly salary of $50,000. You have a total debt of $30,000, consisting of $20,000 in student loans and $10,000 in car loans. You have savings of $10,000. We recommend that you purchase a life insurance policy with a 10-year term and coverage of around $500,000. However, if you get married or have children, it is essential to review and update your policy as your financial and family circumstances change.

Let's say you are a 20-year-old college student with no dependents, currently working part-time to cover your living expenses while you attend school. You have a student loan debt of $15,000, and no significant savings or investments. In this scenario, it's essential to consider the potential financial burden on your family in the event of your unexpected passing. While you may not need a large life insurance policy, it's still important to have some coverage to help your family cover your final expenses. We recommend purchasing a small term life insurance policy with a coverage of $10,000 to $25,000, which can be relatively affordable for a young person. This amount can help cover your funeral expenses and any remaining debts, so your family does not have to bear that financial burden. As you progress in your career and start a family, you can review and adjust your coverage accordingly.

Let's say you are a married couple, both 40 years old, and have a combined annual income of $150,000. You have a mortgage of $250,000, and no other significant debts. You have a total of $100,000 in savings and investments. In this situation, financial experts recommend that you purchase a life insurance policy with a term of 15 years and coverage of at least $500,000. This amount would help your spouse cover your income, pay off any remaining debts, and maintain their lifestyle if one of you were to pass away. As your financial and family situation changes, it's essential to review and adjust your policy accordingly. For example, if you plan to have children in the future, you may need to increase your coverage to ensure their financial security.

Let's say you are a married couple, both 35 years old, and have a combined annual income of $120,000. You have a mortgage of $300,000 and a car loan of $20,000. You also have $50,000 in student loan debt. You have two children, aged five and three. Your older child has a 529 college savings plan with $10,000, and you have $30,000 in combined savings. In this situation, financial experts recommend that you purchase a life insurance policy with a term of 20 years and coverage of at least $1 million. This amount would help your spouse and children cover your income, pay off debts, and continue to support your children's education and future expenses if one of you were to pass away.

Let's say you are a 70-year-old retiree with failing health. You have no significant debt and have already paid off your mortgage, but you still want to leave a financial legacy for your children and grandchildren. You have a small pension and social security benefits that help cover your daily living expenses. In this scenario, it's essential to consider the high cost of end-of-life care and the potential financial burden on your family. While you may not be able to purchase a traditional term or permanent life insurance policy due to your health condition, you may still be able to get a final expense or burial insurance policy. These types of policies are designed to cover funeral expenses and other end-of-life costs, typically ranging from $5,000 to $25,000 in coverage. It's important to note that the premiums for these policies may be higher than traditional life insurance policies, as they are intended for individuals with higher health risks. However, they may still be a viable option to help provide peace of mind for you and your family in the event of your passing.
How to Get More Affordable Life Insurance
The rates from the companies mentioned above are some of the most affordable life insurance premiums available. However, there are ways to potentially lower life insurance costs even more.
1
Take some time to decide
Don't rush your decision. Rushing into a life insurance purchase could mean you end up with more coverage than you need. Take the time to assess your financial situation and determine how much coverage you require.
2
Get professional help
Working with a financial advisor can help you identify the best options for your budget and needs. A professional can guide you through the process and help you understand the features of different policies.
3
Shop around
Companies often charge differently for similar policies. They may also offer different features and inclusions. Compare prices and coverage options to find the best inexpensive life insurance for your needs.
4
Don't get unnecessary coverage
Read the fine print. Check the riders offered or included in your policy. Consider which coverage you can do without.
5
Get life insurance while you are young
6
Consider laddering your coverage
Buying the right amount of coverage is essential. However, your needs may change as you age. You can opt to get a series of term life insurance enough to cover specific periods and a small whole life policy to pay for final expenses.
Frequently Asked Questions About Cheap Life Insurance
Understanding life insurance can be challenging, especially if you are a first-time buyer. MoneyGeek answers some frequently asked questions to give you more insight into the topic.
Learn More About Life Insurance
Life Insurance
Life Insurance
Expert Advice: Finding Affordable Life Insurance
What factors affect the cost of life insurance? What does it mean to have cheap life insurance?

What is the best strategy to find cheaper rates on a life insurance policy?

What types of life insurance policies are the cheapest? Why?
Joseph Farizo
Assistant Professor of Finance at the Robins School of Business at the University of Richmond
Heidi Petschauer, CIC
President, Petschauer Insurance
Jonathan Handy
Assistant Professor of Finance at Western Kentucky University
Greg Kuhlemeyer
Professor of Business Finance at Carroll University
Dr. Nan Zhu
Associate Professor of Risk Management at the Smeal College of Business, Pennsylvania State University
Robert Hartwig
Clinical Associate Professor, Finance Department and Director, Center for Risk and Uncertainty Management; Darla Moore School of Business; University of South Carolina
Dr. Stephen Willand
Adjunct Professor at the School of Business, Quinsigamond Community College
Ali Nejadmalayeri, Ph.D., CFA®
John A. Guthrie Endowed Chair of Banking and Financial Services and Associate Professor of Finance at the University of Wyoming
Helen Stephens, CFP(R), EA, CEPA
President at Aspen Wealth Management
Brandon Hartsel
President at Fiduciary Insurance Group
Danielle Seurkamp, MS, MPAS®, FBS®, CFP®
Founder at Well Spent Wealth Planning
Brett Coffman
Managing Director | NAPFA-Registered Financial Advisor at Resilience Wealth Advisors
Daniel Tobias
CEO and CERTIFIED FINANCIAL PLANNER™ Professional at Passport Wealth Management
Kevin Meyer
Financial Advisor at John Bailey Financial
Matthew Crum
Financial Planner and Founder at True North Financial Services
Ksenia Sarkisova CFP®️
Wealth Advisor at Octavia Wealth Advisors
Patrick Rusch
CFP/ChFC/CLU Partner & Financial Planner at Investment Designers
Mitchell Hamer, CFP®
Wealth Advisor at Kovitz
Ben Fuchs
Certified Financial Planner® (CFP) and Founder at Fuchs Financial
Ryan Rink, CFP®, ChFC®, CLTC®
Financial Advisor at Shakespeare Wealth Management
Kimberly Flynn
Financial Advisor at Thrivepoint Financial
Brendan Sheehan
Managing Director at Waymark Wealth Management
Mark Kinney
Founding Partner and Certified Financial Planner at Kinney Wealth, Inc.
David Peters
CPA, CFP, ChFC, CLU, CPCU, CGMA
Brent Novoselsky
ChFC, Vice President, Wealth Management
Travis Tracy, CFP®, EA
Founder and Financial Planner at Fortitude Financial Planning
Andrew Dressel
Financial Planner at Abundo Wealth
Rob Bertman, CFA, CFP®
Founder, Family Budget Expert
Kristin Baker
Paraplanner at Pine Grove Financial Group
Craig Joncas
Financial Advisor & Chief Executive Officer
Tom Luing
Financial Planner at Capital Management Associates, Inc.
Jeffrey Settle
Bachelor's and CFP designation
Michael Angell
Financial Planner at Pi Wealth Management
Jeff Hahn
Founder at Buttonwood Wealth
Joseph S. Burgess
CFP®, AIF®, CAP®, CLU, ChFC
Rachael Burns
Founder and Certified Financial Planner® Practitioner at True Worth Financial Planning
Chuck Foresyth, CFP
Wealth Advisor at Signature Wealth Strategies
Jamie Lima
Founder and President at Woodson Wealth Management
Jonathan Grannick
Financial Planner & Owner Credentials: CFP®
Brett Sifling
Director of Get Invested at Gerber Kawasaki Wealth & Investment Management
Jon Coughlin
Private Wealth Manager at Munroe Morrow Wealth Management
Erik Jefferson, CFA, CAIA, CWS
Chief Investment Officer at Flagship Harbor Advisors
Donna Freedman
Writer, Editor, Individual and Corporate Coaching at Write A Blog People Will Read
Brett Kusske
President Certified Financial Planner
Gabriel Shahin
President, CFP, MBA
Thomas Fisher
Owner, CERTIFIED FINANCIAL PLANNER™
Karl Frank
President of A&I Financial Services
Steven Evensen, CFP®
Investment Advisor Representative at Gerber Kawasaki Wealth & Investment Management
Susan Koe
Certified Financial Planner
Justin Baxter
Financial Advisor & Accredited Investment Fiduciary
Michael L. Kutz
Financial Advisor at IAG
Shane Witt
Financial Advisor
Patti Hughes
CPA, CFP and President of Lake Life Wealth Advisory Group
Danielle Miura
Founder of Spark Financials
Brennan Gmeiner, AIF®, CLTC®, WMS®
Director of Business Development & Financial Advisor
Michelle Lee Wagner
MBA, CFP®
Gary Weiner
Personal Finance Blogger at Super Saving Tips
Tolen Teigen
Chief Investment Officer at FinDec, CFA, CFP, AIF, C(k)P, ChFC, CASL, AEP and MSFS
David Ritter
LPL Financial Advisor at Discovery Financial
Karen L. Asbra, CFP®
Chief Operating Officer and Principal at Rappaport Reiches Capital Management, LLC
Steven Herrmann, CFP®
Partner, Financial Consultant at The AdvisoryOne Group
Tim DiSette, ChFC, AIF
Senior Partner at Infinitas
Lena Nebel, CFP®, MSFS
Chief Operating Officer at BFG Financial Advisors
Nick Rose, CFP®, CEPA®
Co-Founder & Financial Consultant at TrailWise Financial Partners
Kane Brolin
CERTIFIED FINANCIAL PLANNER™ Practitioner
AJ DiLiberto
COO, CCO at Noble Wealth Management
Kenneth Eaton
Managing Partner at Stepp & Rothwell
Kevin Gotts
Certified Financial Planner
George Pate III, CLTC
Financial Advisor at The Journeys Group
Thomas Kopelman
Co-Founder and Financial Partner at AllStreet Wealth
Gary Grewal
Owner at Financial Fives
Frances Bird
Private Wealth Advisor & Analyst
Adam Wright, CFA, CFP®
Managing Partner at Wright Associates Investment Advisers
Jordan Frey
MD, Founder of The Prudent Plastic Surgeon
Dan Beltran
Founder at Plantran Financial
Dick Pfister
CEO, Founder at AlphaCore
Connor Bauserman, ChFC®
Financial Advisor at Preferred Financial Group, LLC
Ari Fischman
FP, Financial Life Advisor at Telemus
Jae Oh
Certified Financial Planner
Aywanna Monroe
Independent Insurance Agent at Quickset Insurance and Associates
Kirk Barth, CFP, ChSNC, CLU, ChFC
Financial Advisor at Smart Assets of Hawaii
Matt Bowden
CFP, ChFC, CLU
Elliott Appel
CFP®, CLU®, RLP® at Kindness Financial Planning
Dennis LaVoy, CFP®, CLU®
Founder & Financial Planner at Telos Financial
Micah Crabdree, CFP®, CRPS®, CPFA®
Regional Vice President and Wealth Advisor at KDI Wealth Management
Brannon T. Lambert
CFP®, CPFA®, CEP®
Lisa Harrison
Creator, Mad Money Monster
Dr. Cory S. Fawcett
Medical Doctor, Certified High Performance Coach
Eddie W. Kramer
Principal; CFP(R)
Jeff Kikel
President of Freedom Day Wealth Management LLC
Claire Mork
Director of Financial Planning at Edelman Financial Engines
Kurt Jackson, CFP®, C(K)P®, AIF®, CRPS®
CEO/Founder at Central Coast Wealth Management
Sean Lovison, CPA
Principal at WJL Financial Advisors, LLC
Stephen T. Parente, Ph.D
Professor in the Department of Finance and the Minnesota Insurance Industry Chair of Health Finance at Carlson School of Management and Associate Dean of the Global Institute
Mark Evers, Ph.D., CFP®, CRPC®
Lecturer and Financial Planning Program Director at University of North Texas
Brandon Gregg
Market President and Financial Advisor at BBK Wealth Management
Robert McLeod, Ph.D.
Professor of Finance at Culverhouse College of Business at The University of Alabama
Amy Guerich
Partner at Stepp & Rothwel, Inc.
Guy Baker, Ph.D.
Founder, Managing Director, MSM, CFP, CLU and ChFC at The Wealth Teams Alliance
Tyler Flora
CEO & Mortgage Advisor
Jeffrey Clark
Wealth Advisor and Partner at Pine Grove Financial Group
Matt Hylland
Financial Planner at Arnold & Mote Wealth Management
Zachary Bachner
Advisor and Investment Research Analyst at Summit Financial Consulting
Michael E. Gray Jr.
Independent Insurance Agent
Corey Janoff, CFP®
Financial Advisor at Finity Group
Jon Dulin
Founder and CEO at Money Smart Guides
Claire Thornton
Lead Financial Planner at Inspired Financial
Methodology
To obtain cost data for term life insurance policies, MoneyGeek collected quotes from 13 companies across all 50 states for ages 30–70. We utilized the same term life insurance cost data to determine which companies had the cheapest whole life insurance policies.
About Mark Fitzpatrick
---
---