Best Life Insurance for Young Adults in October 2023
---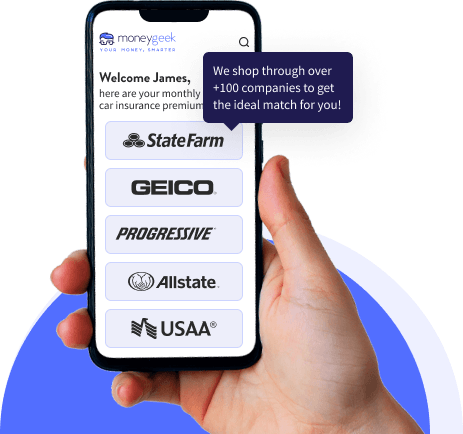 By Mark Fitzpatrick, Content Director
Fact Checked
By Mandy Sleight, Licensed Insurance Agent, Finance Writer & Licensed Insurance Agent
Buying a life insurance policy when you're still in your 20s or 30s can allow you to secure a financial safety net early in life. MoneyGeek analyzed thousands of life insurance quotes and found Nationwide to be the best life insurance provider for young adults. Its MoneyGeek score of 98 reflects a balance in affordability and quality.
Best
Life Insurance
Young Adults
2023
Best Life Insurance for Young Adults
Best Overall Life Insurance for Young Adults
Nationwide earned an overall MoneyGeek score of 98, standing out as the best life insurance provider for young adults. With an average monthly cost of $12 for a 10-year term policy with $250,000 in coverage, it offers a balanced blend of affordability and quality.
Best Overall: Nationwide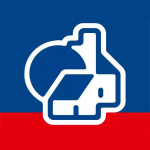 pros
Comprehensive product range, including no-exam options
Robust customer support with 24/7 online chat
cons
Financial stability metrics not as strong as other categories
Range of term lengths not as extensive as some competitors offer
COMPANY HIGHLIGHTS
Nationwide is an excellent choice for young adults entering the life insurance market. It is MoneyGeek's top pick, garnering an overall rating of 97. With an average monthly premium of $12 for a $250,000 10-year term policy, Nationwide's affordability is a clear advantage. For young adults looking for a high coverage policy, Nationwide is also the best option. For a $1 million 10-year term policy, Nationwide offers an average monthly cost of $23. The company's diverse product offerings cater to various life stages and needs, making it an excellent choice for young adults who may require different types of coverage as they navigate life's milestones. Nationwide offers flexibility and options from term to whole and universal life insurance. It also has a strong customer support system, including 24/7 online chat.
Best Whole and No-Exam Life Insurance Life Insurance for Young Adults
How was this MoneyGeek score calculated?
Best Whole and No-Medical-Exam Life: State Farm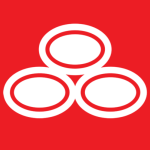 pros
Exceptional financial stability with A++ AM Best rating
Comprehensive product suite
Term life coverage starts at a flexible $100,000
cons
No 24/7 online chat support
Buying process not as highly rated as other features
Limited to term lengths between 10 and 30 years
COMPANY HIGHLIGHTS
State Farm excels as MoneyGeek's top pick for young adults in both whole life and no-medical-exam insurance, earning a score of 99 in each category. With an A++ AM Best rating and over a century of experience, the company offers a Limited Pay Whole Life option with level terms, ideal for long-term financial planning. State Farm's diverse product range also includes hassle-free, no-exam options, making it a convenient and reliable choice for young adults. While the buying process could be more streamlined, the company's financial stability and product versatility make it a standout option.
Best for Customer Satisfaction for Young Adults
With a MoneyGeek score of 97, GEICO leads the pack in customer satisfaction for life insurance. The company offers an average monthly premium of $10 for young adults seeking term policies.
GEICO and Progressive both garnered perfect scores for customer satisfaction in MoneyGeek's analysis. However, GEICO's edge comes from its higher overall MoneyGeek score, making it MoneyGeek's preferred life insurance provider for customer satisfaction.
Best for Customer Satisfaction: GEICO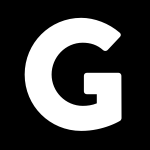 pros
Exceptional customer satisfaction with low complaint rates
A++ AM Best rating ensures robust financial stability
cons
Limited product diversity, mostly offering term life
Policies issued through partners, not directly by GEICO
Multiple payment options not available
COMPANY HIGHLIGHTS
GEICO shines in customer satisfaction among young adults, earning a MoneyGeek score of 97. With policies issued through Ladder and other partners, GEICO offers term life insurance at an average monthly cost of $10. While the company doesn't issue its own policies, it partners with financially stable providers, as evidenced by Ladder's A++ AM Best rating. Although GEICO's product range is limited, its focus on customer satisfaction, affordability and financial stability makes it a top choice for young adults prioritizing these factors.
Compare Life Insurance Rates
Ensure you're getting the best rate for your life insurance. Compare quotes from top providers to find the most affordable life insurance coverage for your needs.
Why Young Adults Should Buy Life Insurance
There are several reasons you should consider buying life insurance at a young age. While you're young, purchasing life insurance can help you provide your family with financial stability and cover costs for others, such as grandparents with severe illnesses, parents about to retire or younger siblings going off to college.
Buying life insurance at a young age has many additional benefits:
1
You'll get lower rates
Life insurance companies use several factors to calculate premiums, including age. The younger you are when you purchase a policy, the lower the monthly cost.
2
You'll be in better health
It's not a guarantee, but chances are you'll have fewer health conditions in your 20s than in your 50s. If you're considering a term life policy, you're more likely to outlive your coverage, which results in insurers offering lower rates. If you're leaning toward a permanent life plan, the effect on your premium is the same, even if your policy won't expire.
3
Your policy has more time to earn
Choosing a permanent life insurance plan not only ensures that your family receives your death benefit regardless of when you die, but it also has a feature that term life plans don't provide: a savings account, known as cash value.
There are several types of permanent life insurance plans, but all of them allow your policy to accumulate cash value. Once you have enough cash value, you can use it in a variety of ways while you're still alive:
Boost your death benefit, which means your beneficiaries receive a higher amount when you die.
Pay for your life insurance premiums, which allows you to use your money for other expenses.
Take out a loan or make a withdrawal.
Best Policy Types for Young Adults
Term and permanent (which includes whole and universal) policies are the two main types of life insurance. The main differences between them are related to duration and cost. Term life insurance offers temporary protection, making it more affordable. In comparison, permanent policies guarantee coverage for your entire life. As a result, your premiums will be higher.
If we look into specifics, other notable differences set these two apart.
| Comparison Area | Term Life Insurance | Permanent Life Insurance |
| --- | --- | --- |
| Guarantees a Death Benefit | Yes | Yes |
| Allows Access to Living Benefits | Yes | Yes |
| Coverage Length | Yearly for 5 ,10, 15, 20, 25 or 30 years | Your entire life |
| Premium Cost | Affordable | More expensive than term policies |
| Change in Premium Cost | May remain the same or may increase over time, depending on what type you get | Remains the same over time |
| Earns Cash Value | No | Yes, and it accumulates over time |
| Eligible for Dividends | No | Yes, but it depends on the insurer |
| Allows for Withdrawals While Policy Is in Effect | No | Yes. Loans are also allowed but will cause the death benefit to be reduced if unpaid |
| Requires a Health Exam | Depends on the insurer | Depends on the insurer |
Whether a term or permanent life insurance policy is best for young adults depends on your circumstances. If you have a long-term dependent, such as a sibling with disabilities, purchasing a permanent life insurance policy may be the better option. By comparison, a term life plan may suffice if you have a young family or are paying off a mortgage. Expenses related to these situations tend to diminish over time — you may even reach a point when you no longer need coverage.
Best Term Policy Length for Young People
Young people often lean toward term life plans when shopping for life insurance. Opting for this type of coverage allows you to take advantage of lower rates. It's better to choose a plan that lasts for 20 or 30 years to protect your loved ones from possible financial challenges if you pass away unexpectedly. It ensures that foreseeable long-term expenses (such as mortgages or college tuition fees) are covered.
Cost of Life Insurance for Young Adults
The cost of life insurance for young people may vary based on several factors. The shorter your policy length, the more affordable your premium becomes because you're more likely to outlive a shorter term.
Another consideration is your policy's face value. The larger the death benefit your family will receive, the more expensive the rate.
The first table below shows how your monthly premiums can change based on policy length and how much coverage you purchase. Costs are based on quotes for 30-year-olds who don't smoke and are in good health.
Average Term Life Cost for Healthy / Non-Smoking Young Adults
10-Year Term Cost for Young Adults by Company
The rates in the tables above are average premiums for 30-year-olds.
Compare Life Insurance Rates
Ensure you're getting the best rate for your life insurance. Compare quotes from the top insurance companies.
Cost of Term Life by Age
Getting life insurance at a young age can result in lower rates. The table below assumes healthy buyer profiles, but rates for 50-year-olds are more than double or triple the rates of 30-year-olds. Most people are more likely to have a health condition when older, which results in more expensive premiums.
Average 10-Year Term Life Cost by Age for Healthy Nonsmokers
FAQ
We've answered common questions about getting life insurance as a young adult. Although it may seem unnecessary right now, this financial safeguard will protect your loved ones if you die unexpectedly.
Life Insurance
Life Insurance
About Mark Fitzpatrick
---
---