Best Homeowners Insurance Companies for 2022: Reviews, Rankings and Rates
Finding the best homeowners insurance for you means researching companies with coverage and rates that fit your needs and lifestyle. MoneyGeek rated and ranked some of the biggest names in the home insurance industry based on their pricing, coverage, customer reviews and more.
Last Updated: 5/11/2022
Advertising & Editorial Disclosure
MoneyGeek also ranked companies at a local level if you want to find which company provides the best service in your state. Whether you're looking to insure a high-value home, want to find the best rates, or need a provider with flexible options, MoneyGeek's list can help you find the best homeowners insurance for your needs.
The Best Home Insurance Companies for Your Needs
Best Homeowners Insurance Companies Overall
If you're looking for the best homeowners insurance company — and not just the cheapest home insurer — you should look for an insurer that balances price and service.
MoneyGeek's rating system found that Allstate offers the best blend of affordability, customer satisfaction and financial stability. USAA scores highly in every category, but it is not included in this ranking because it is only available to military members, veterans and their families.
MoneyGeek combined data from J.D. Power and AM Best with overall affordability ratings to create a unique ranking scale for some of the most popular insurance companies in the country. Each individual factor is rated on a scale of up to five points, with an overall company rating out of 100.
MoneyGeek's Ranking of the Best Home Insurance Companies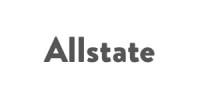 More About Allstate
Allstate offers various coverages that you can add to their standard homeowners policy, including yard and garden insurance, electronic data recovery and identity theft restoration. They also offer bundling discounts, allowing you to save money if you have multiple policies with the same company. Additionally, they have several online tools, including a rent vs. own calculator and an online quote feature to help you choose which coverage is right for you.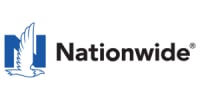 More About Nationwide
Nationwide offers additional coverages beyond their standard homeowners insurance, including their exclusive Brand New Belongings and Better Roof Replacement coverages. The company provides many discounts, including a multi-line discount, and offers online services that allow you to manage your policy through their website 24 hours a day. One of their biggest selling points is their home renovation credit, which gives you a discount on your insurance when you update your plumbing, heating, cooling or electrical systems.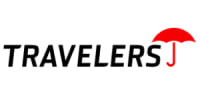 More About Travelers
Travelers offers additional benefits beyond standard homeowners insurance, including identity fraud, water backup and sump pump discharge and green home coverages. The company also provides landlord insurance, allowing you to protect your property even if you're not the one living in it. They even offer a program called Home Central that gives home maintenance and protection tips through your Alexa, allowing you to ask for advice and get an immediate response.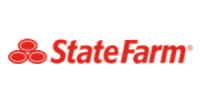 More About State Farm
State Farm offers all the standard home insurance coverages, but they also offer additional coverage for home and garden items, as well as keepsakes and hobby items like cameras and sporting equipment. The company provides coverage for a variety of homes, including condos, manufactured homes, farms, ranches and rental properties. State Farm offers bundling discounts and an online quote system that allows you to get a quote on a policy anytime, day or night.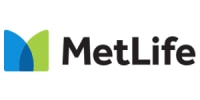 More About MetLife
MetLife offers traditional home insurance coverage, but they also offer customizable coverage to meet your specific needs. The company includes potential legal fees under your liability coverage and offers identity protection services with every policy they sell. They have 24/7 claims service available to their customers. MetLife's biggest selling point is the significant discounts they offer for employer groups and associations affiliated with the company, sometimes as much as 40% or more.
More About Chubb
Chubb offers standard home insurance coverages, but they also provide an extra home appliance and equipment benefit for customers who elect their Masterpiece-level coverage. This coverage pays for damage and breakdowns that happen out of the blue (instead of normal wear and tear). Chubb also has risk consulting available for its customers, which allows for complimentary home appraisals so you can be sure you have the right amount of insurance for your needs.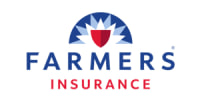 More About Farmers
Farmers offers three levels of traditional home insurance coverage: Standard, Enhanced and Premier. They also provide coverage for several non-standard home uses, including vacation homes, investment properties and vacant homes. Farmers also has a declining deductible, which means that your deductible decreases by $50 each year the policy remains in force. You can also receive a discount if you go three or more years without filing a claim.
Best Home Insurance Companies for Your Needs
Homeowners insurance protects what is likely your most significant financial asset — your home. Competition between insurance companies is fierce, so they try to make themselves stand out in different ways. Some companies target specific customers — like USAA and their focus on military members — while others focus on offering unique benefits you won't be able to find anywhere else.
Best Homeowners Insurance Company for Military Families: USAA
USAA only offers coverage to military members, veterans and their families. Because they have such a specific customer base, they can charge lower rates than most of their competitors in almost every category.
USAA
In addition to offering affordable insurance, they provide resources to help people transition into and out of the military and help those who are currently deployed. Their goal is to be a one-stop shop for American military members, so in addition to offering traditional insurance products (homeowners, renters, auto, etc.), they also have life, health, dental and vision coverage for their customers.
Pros
USAA tends to have the lowest rates of any insurance company on the market.
They offer health insurance and related policies, in addition to home and auto coverage.
Coverage includes replacing military uniforms if they are damaged or destroyed due to a covered loss.
Cons
USAA is only available to military members.
Identity theft coverage is not available in North Carolina.
Replacement coverage only pays the lowest cost to restore, repair or replace the damaged property.
---
USAA Discounts and Policy Features
Discount or Feature

What It Offers

Claims Free Discount

Homeowners with no claims for five or more years get 10% off their premium.

Bundling Discount

Members get a discount for having two or more policies in place with USAA.

Protective Device Discount

Members with an ADT security system may be eligible for a credit on their policy.

Home Sharing Coverage

This is coverage designed to protect you if you rent out part (or all) of your house.

External Discounts

USAA pairs with many companies to offer discounts to members, allowing them to save money on tires, security systems and more.

Flood Coverage

Flood coverage is part of their standard policy.
Best Online Home Insurance Company: Lemonade
Lemonade is a unique insurance company, offering relatively low premiums and a fully online approach to the claims process. Lemonade is a public benefit corporation, which means that they are legally allowed to prioritize their customers' needs and wants over those of their shareholders.
Lemonade
Lemonade will take a percentage of your premium to pay for the basics (salaries, overhead, etc.), and the rest is used to pay claims — you can donate anything leftover to a charity of your choosing. Keeping all of their business online helps them keep their overhead costs low. This distinctive approach to insurance, paired with their Demotech financial stability rating of A- and excellent customer reviews, makes them one of the top homeowners insurance companies online.
Pros
According to their customers, claims are paid out quickly, with one person stating that Lemonade paid their claim just seven seconds after they submitted it.
Their Giveback charitable donations increase every year, with donations totaling more than a million dollars in 2020.
Lemonade has 4.9 stars in the App Store and on Google Play, proving that their customers love their app and service.
Cons
Only available online.
They don't offer auto insurance, which means you cannot bundle those coverages.
Because they are a smaller company, you are less likely to find someone who is a customer, making it hard to find a word-of-mouth review of their coverage.
---
Lemonade Discounts and Policy Features
Discount or Feature

What It Offers

Bundling Discount

They provide this discount if you have both pet and home insurance through Lemonade.

Fire Protection Equipment

Sprinkler systems, smoke alarms and other equipment could earn you a discount.

Material Discount

If your home is built of fire-resistant materials, you may be entitled to a discount.

No Deductible

For an additional fee, you can have a policy with a $0 deductible.

Extra Jewelry Coverage

Lemonade covers up to $1,500 for jewelry, so people who need more coverage than that can elect additional jewelry coverage.

Giveback

Because they take a flat fee instead of keeping additional premium as profit, they donate any leftover money at the end of the year to a charity of your choice.
Best Homeowners Company for Range of Options: Erie Insurance Company
Typically, when people think of the best home insurance, they think of the lowest price or the most comprehensive coverage. Erie gives this concept a twist by offering a significant range of policy options for its customers.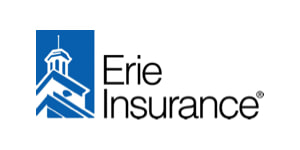 Erie
Though they provide the same basic packages as most other insurance companies (homeowners insurance, renters insurance, condo insurance, etc.), they also offer coverage for mobile homes and RVs.
While most companies encourage their customers to reach out to FEMA, for flood insurance, Erie offers flood insurance as one of the many coverages they carry. They even offer auto insurance for almost any vehicle, from your daily-use sedan to ATVs and golf carts.
Pros
AM Best gives Erie an A+ rating.
Agents provide personal service to all Erie customers.
Their personal liability protection coverage follows you anywhere in the world, not just in your home.
Cons
Coverage is not available in every state.
Discounts change from state to state, so you can't know how much you will save until you speak with an agent.
While they have 24/7 service available, having a personal agent means that many of your questions and concerns may have to wait until traditional work hours.
---
Erie Discounts and Policy Features
Discount or Feature

What It Offers

Multi-Policy Discount

Members with two or more policies through Erie can save anywhere from 16–25%.

Safety Features

Burglar alarms, sprinkler systems and other security features can earn you a discount.

Advanced Quote Discount

Getting a quote 7–60 days before your policy renews can earn you a discount.

100% Guaranteed Replacement Cost

Erie provides guaranteed replacement cost instead of actual cash value for personal belongings.

Gift Card Reimbursement

If you purchase a gift card from a company that closes, Erie will reimburse you for your loss.

Animals, Birds and Fish

Eric provides up to $500 of coverage in the event of a covered loss.
Best Homeowners Insurance Company for Customer Service: Farmers
When it comes to customer satisfaction, Farmers is at the top of the list. MoneyGeek's research shows that Farmers ranks highly with J.D. Power for customer service, making them a great option if you prioritize customer support.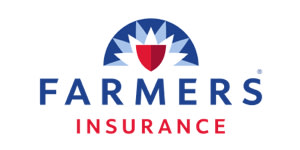 Farmers
Customers seem to love working with Farmers, in large part because Farmers uses an agent approach to selling insurance. Buying a policy or getting a quote online might be easy and convenient, but having an agent who builds a relationship with you over time provides a top-notch customer service experience.
Pros
Farmers agents offer superior customer service.
Farmers offers coverage for a variety of unique homes, including manufactured homes and vacation homes.
They provide identity theft protection and credit monitoring for only a few cents per day.
Cons
Using agents means service is not always available 24/7.
At an average rate of $2,283 per year, Farmers is the most expensive company on MoneyGeek's list of homeowners insurance providers.
Though their online system indicates you can get a quote through their website, it only takes your information and passes it on to an agent in your area.
---
Farmers Discounts and Policy Features
Discount or Feature

What It Offers

Claims-Free Discount

Customers who go three years or longer without a claim are eligible for a discount.

Multi-Line Discount

If you have more than one insurance policy with Farmers (auto, homeowners, etc.), you can bundle your policies for a discount.

On Your Own Discount

Drivers under 25 who become the primary named insured on their own new policy — after being on their parents' policy for at least 12 months — are eligible for a discount.

Claim Forgiveness

Customers who stay with Farmers for five years or more won't see their premiums increase because of a claim.

Declining Deductibles

Earn $50 toward your deductible each year your policy remains in force.

Cosmetic Damage

If you file a claim for functional damage, Farmers will cover cosmetic damage as well.
Best Homeowners Insurance Company for High-Value Homes: Chubb
People with expensive or luxury property will find policies specifically designed to meet their needs at Chubb. A Chubb policy also has the option to select higher liability limits than standard homeowners insurance, with coverage of up to $100 million.
Chubb
The Chubb Masterpiece insurance policy covers many things that are important to wealthy clientele, including the restoration of electronic data destroyed by a computer virus and property management services. They even have contracts with certified wildfire firefighters to help protect homes from the wildfires that are so common on the West Coast.
Chubb claims agents have the authority to pay a claim immediately, but cannot deny a claim without a manager's approval because they want to make filing a claim as painless as possible.
Pros
Chubb offers home assessments for every client to make sure they have the exact coverages they need in case of an emergency.
Masterpiece-level customers are allowed to choose their contractors and craftsmen to make repairs after a claim.
Chubb offers a cash settlement option for people who don't want to rebuild their property after a total loss.
Cons
Chubb policies tend to be much more expensive than most of their competitors because they are designed for high-value properties.
Policies are only available through an agent, preventing you from getting a quote online.
Unless you are relatively wealthy, Chubb doesn't design insurance plans to meet your needs.
---
Chubb Discounts and Policy Features
Discount or Feature

What It Offers

Free Appraisals

Chubb offers home appraisals to all customers free of charge.

Bundling Discount

Insuring your primary home and vehicle through Chubb can get you a discount on your premium.

Gated Community

If you live in a gated community, you are eligible for a discount.

Lock Replacement

If your keys are lost or stolen, Chubb will pay to replace your locks.

Property Management

If you own a second home, property managers can help you take care of your property in case of an emergency, such as a wildfire or hurricane.

HomeScan

Scan your home using infrared rays to check for leaks, missing insulation and faulty electrical issues.
Best Homeowners Insurance Company for the Money: Allstate
Allstate ranks first in this category because of their low overall rates. The average price range for home insurance across the nation is $1,795–2,283 per year, with Allstate offering the lowest rates in that range. However, these rates are averages, and it's important to get your own quote from at least three insurers to compare costs.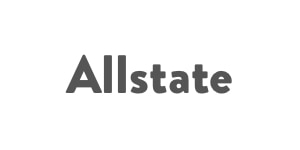 Allstate
Part of the reason Allstate's rates are so low is the incredible discounts they offer, such as a multi-policy discount of up to 25% and a claim-free discount of up to 20%. Allstate also provides a responsible payment discount, a protective device discount and an early signing discount.
Pros
Save up to 5% with their Easy Pay Plan.
Allstate mobile app allows you to create a digital locker where you store pictures and information for all of your items in case you need to file a claim.
Agents offer personal service to help guide you through the process of purchasing and maintaining your home insurance.
Cons
Because Allstate uses agents to set up policies, some of their services are not available 24/7.
The default coverage for personal property may be lower than that of other carriers.
Their Deductible Rewards and Claim-Free Rewards programs provide smaller discounts than similar programs with competing companies.
---
Allstate Discounts and Policy Features
Discount or Features

What It Offers

Multiple Policy Discount

This provides up to a 25% discount for bundling home and auto insurance.

Responsible Payment Discount

Allstate offers discounts for on-time payments and by payment type (escrow, in-full, etc.).

Claim-Free Discount

Enjoy discounts up to 20% when you switch to Allstate without a recent claim.

Claim RateGuard

Your premium won't go up just because you file a claim.

Deductible Rewards

Get $100 off your deductible when you sign up and an extra $100 off your premium each year you don't file a claim, up to $500.

HostAdvantage

Allstate covers your belongings even when you're home-sharing.
Best Homeowners Insurance Company for Bundling : State Farm
Bundling homeowners insurance and auto insurance with the same company is a great way to save money. But you'll want to make sure you're getting great rates and great service for both product types. Our pick for the best home and auto bundle company is State Farm.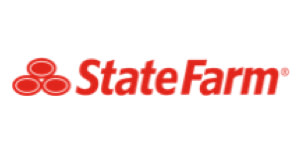 State Farm
State Farm ranks above average for customer satisfaction for both home insurance and auto insurance, according to J.D. Power. You'll get great value for your money, too, as State Farm is the most affordable widely-available insurance company when accounting for bundling discounts. MoneyGeek found that a State Farm bundle costs an average of $2,534 per year.
Best Home Insurance Companies by State
Because laws and regulations vary from state to state, the best company in each state may vary. Just because a company has the best combination of rates and service in Texas doesn't mean it also will in Michigan. Therefore, it's essential to research which company has the best coverage and rates based on your location and circumstances.
MoneyGeek rated the best homeowners insurance companies based on insurance costs and customer service reputations within that state. The companies that ranked as the best in the most states include:
Travelers (17 states)
Allstate (eight states)
Farmers (seven states)
This analysis excludes USAA because if its eligibility requirements. Homeowners who do have a military background should look into USAA, which consistently rates as one of the best home insurance companies across the country.
In all, MoneyGeek found that 10 different companies rank as the best insurance company in at least one state. Find your state below and use our resources to learn more about the top homeowners insurance companies where you live.
Best Companies by State - Excluding USAA
Scroll for more
Factors to Consider When Choosing the Best Homeowners Insurance
There are many factors you should consider when choosing an insurance company, including:
Sufficient Coverage Levels: The most important part of choosing your homeowners insurance is making sure you have enough coverage to protect you in the event of a total loss.
Cost: Make sure you choose a policy with a premium you can afford to pay each month. It doesn't matter how good the coverage is if you can't make the payments.
Customer Reviews: Customer reviews are the best way to learn about a company's reputation. If you want to know if a company is pleasant to deal with on the phone or pays out their claims on time, customer feedback can help you find that information.
Financial Rating: The higher a company's financial rating, the more likely they are to pay out claims in the future.
Discounts: Sometimes, a company may seem too expensive, but they offer discounts that make them much more affordable.
Claims Process: A company that is pleasant to deal with during a claim situation is great, and a company that pays claims on time and in full is even better. Pay close attention to this aspect when researching insurance companies.
Special Circumstances: If you have specific needs — such as coverage for natural disasters common in your area or additional coverage for uncommon household features (wheelchair ramps, stair climbers, etc.) — you will want to choose an insurance company that can meet those needs.
Some of these things may be more important to you than others, so consider your priorities and research which companies offer the best coverage for your situation.
FAQs About Finding the Best Homeowners Insurance
A lot of factors should be taken into account when choosing a home insurance company. The following are some of the most common questions shoppers have about home insurance policies.
Expert Insight on Homeowners Insurance
Home insurance can be a confusing topic, making it difficult to get all the answers you need before you make a purchase. MoneyGeek spoke to experts, industry leaders and academics across the country to gain expert insight on homeowners insurance.
Are there any homeowners insurance endorsements (flood coverage, guaranteed replacement cost, etc.) that you recommend for most, if not all, buyers?

Is there a common mistake that first-time buyers make? If so, how can they avoid it?

Are there any homeowners insurance exclusions that might be surprising to a first-time buyer?
Brad Lines
Principal Agent and Owner at Lines Insurance
Dennis E. Sawan
Managing Partner at Sawan and Sawan
Thomas Simeone
Trial Attorney, Simeone & Miller, LLP
Jim Munchbach, CFP
Certified Financial Planner Professional & Personal Finance Professor at the Bauer College of Business at the University of Houston
David M. Harrison
Professor and Howard Phillips Eminent Scholar Chair in Real Estate at the University of Central Florida
Erin A. Hopkins
Assistant Professor of Property Management at Virginia Tech
Dr. Brandon Di Paolo Harrison
Assistant Professor of Accounting at Austin Peay State University
James Nguyen
Associate Professor of Finance and Economics at Texas A&M Texarkana
Dan Mahoney
Agent Broker at Insurance Group of Denver
Ashley Deadwyler-Jones
Insurance Agency Owner
Sourav Batabyal
Assistant Professor, Finance and Economics at Coastal Carolina University
Adam Kolasinski
Associate Professor of Finance at The Texas A&M University
Dr. Stijn G. Van Nieuwerburgh
Earle W. Kazis and Benjamin Schore Professor of Real Estate at Columbia University
Michael Reher
Assistant Professor of Finance, University of California San Diego Rady School of Management
Nick Gromicko
Founder of InterNACHI and Certified Master Inspector®
James Farrell
Associate Professor of Finance and Economics at Florida Southern College
Dr. Oliver Cruz-Milan
Assistant Professor of Marketing at Texas A&M University - Corpus Christi
Heidi Petschauer, CIC
President, Petschauer Insurance
Catherine Helmuth
Assistant Professor, Department of Management, Central Michigan University
Juscelino F. Colares, JD, PhD
Schott-van den Eynden Professor of Business Law at Case Western Reserve University School of Law
Jeffrey Heninger
Adjunct Professor at the Antonin Scalia Law School at George Mason University
John Espenschied
Agency Owner of Insurance Brokers Group
John Lapointe
Vice President at Lapointe Insurance
Dr. Andrew Burnstine
Associate Professor of Marketing at Lynn University
Xin Che, Ph.D.
Assistant Professor of Finance at California State University, Fullerton
Omid Kamran Disfani
Assistant Professor of Marketing at Southern Illinois University
Marianne M Nolte
CFP®, Imagine Financial Services
Scott Wysong
Associate Professor & MBA Program Director in the Satish & Yasmin Gupta College of Business at the University of Dallas
Demissew Ejara
Associate Professor of Finance at The University of New Haven
Harold Sasnowitz
Financial Planner at BCR Wealth
Carl DeMarco
Financial Advisor, MBA, CHfC
Benjamin M. Klutenkamper, CFP®
Wealth Consultant at Genex Consulting
John Unice, CFP®, HDP™
Senior Partner at Keeler Thomas Management
Jack W. Kennedy III, CFP®, AAMS
President and CEO of Kennedy Investment Group & Kennedy Insurance Services
Jason Hochstadt CFP®, AIF®
Chief Executive Officer of Jedi Management, Inc. and Lifeco Associates, Inc.
Tim McLaughlin, CFP®
Financial Planner, Founder & Partner at Harvest Point Wealth Management
Marnie B. Hards, MBA, CFP®
Financial Advisor at Aznar Financial Advisors, LLC
Adrian Rodriguez
Analyst/Certified Financial Planner™ at Access Wealth
Austen Harrison, CFP
Financial Advisor at Summit Financial Strategies
Evan Henderson
Financial Advisor, CFP® at Northright Financial
Stacey A. Giulianti
Co-Founder & Chief Legal Officer at Florida Peninsula Insurance Company
Ray Calnan
Associate Professor of Real Estate at California State University, Northridge
Keith Fevurly
Esq., CFP (R), Senior Lecturer in Finance at Metropolitan State University of Denver
Frank McEnulty
Finance Lecturer at California State University, Long Beach
Nuriddin Ikromov
Associate Professor at California State University, Sacramento
Ahmed Elnahas
Assistant Professor of Finance at The University of Texas - Rio Grande Valley
Dr. Dima Leshchinskii
Associate Professor of Finance at Menlo College
Roc Starks
Associate Teaching Professor at Bowling Green State University, CIC, CRM, ARM, MBA
Tim Zhang, PhD
Assistant Professor of Finance at the University of Wyoming
Anna Scherbina
Associate Professor of Finance in the Brandeis International Business School
Brittany Crocker
Managing Editor of The Military Wallet
Monica Jalife, CFA, CFP®, MBA
Wealth Advisor and Principal at Withum Wealth Management
Read More on Home Insurance
Methodology
To compile a list of the best home insurance companies, MoneyGeek reviewed dozens of insurance companies and ranked them for several factors:
Population Served
We looked for companies that served a broad section of the U.S. Most of the companies have national or near-national coverage. Some — like USAA — serve a more limited population but have such excellent reputations that we included them. It's an important reminder that some of the best insurers may be regional in scope, so check on local providers in your area.
Financial Stability
Your home is probably your most important asset, and you want to be sure the insurance company will be able to pay out if needed. For that reason, the financial strength of insurance companies is an important consideration. We only included companies with at least an A rating from AM Best rating agency.
Customer Satisfaction
A financially stable company isn't of much use if it doesn't efficiently and fairly pay claims. We looked at customer satisfaction surveys from J.D. Power to determine how these companies treat their clients.
Policy Features
We made sure all of our top selections offered standard coverage options, including:
Dwelling: To protect the physical structure of your home.
Other Structures: To protect separate structures on your property, like a detached garage or a shed.
Liability: To protect you in a lawsuit if someone is injured at your house.
Personal Property: To protect things like furniture, electronic equipment, bikes, etc.
Remember, if you want earthquake or flood coverage, you will need a separate policy. And homeowners insurance never covers damage from termites or other pests.
About the Author
---
---
sources
Federal Emergency Management Agency. "Flood Insurance." Accessed October 8, 2020.
U.S. Government Services and Information. "Property Insurance." Accessed October 8, 2020.