Personal finance can be complex and blurry. We're here to help bring your money into focus.
Trust in the Geek
Anyone can be a Money Geek
Life is full of tough financial decisions. From budgeting decisions to major home purchases, we make money choices every day. But we often make these decisions in the dark, not knowing if we are making the best decisions for what we need. This is because personal finance education isn't prioritized in our public education system, but people are still needing to be make impactful life decisions. We started MoneyGeek in 2016 to make personal finance more approachable and accessible - so anyone can be a "geek" when it comes to personal finances.
We're focused on personal finance
We work with fantastic writers and experts (over 75 and counting) to deliver great free content for all of us. We're connoisseurs of insurance rate tables and statistical releases from the Federal Reserve (some of us have calendar reminders for upcoming data releases). Our analysts live to get into the data and are excited to build financial tools and analysis that turn raw data into insights that help you. We help bring your financial picture in focus so you can make choices with your money that will really pay off.
About MoneyGeek's geeks
We're a small but mighty team of people who are passionate about personal finance. We've worked at big companies, been self-employed or have side hustles. We have families to protect and save for. We're trying to spend less and save more for retirement. Sometimes, we end up late at night trying to figure out which health care plan is going to be best for us (this may or may not involve a crazy spreadsheet). We work hard and care a ton about our work. For some of us, small talk is a challenge because we think everyone wants to debate whether you should pay off your mortgage or invest that money. You might say we're a little geeky.
The MoneyGeek Team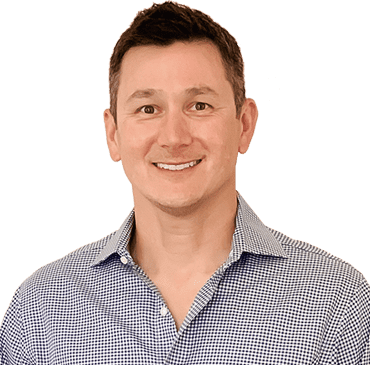 Doug Jones
Co-Founder and CEO
Doug started his first business at 12 years old: a neighborhood snow removal, lawn and fence service. His professional career began at Intel Corporation, while moonlighting as a Princeton Review GMAT and SAT instructor. Doug was introduced to the world of digital media at QuinStreet and then at BrightEdge, where he created the Professional Services team and worked with clients such as Nike and Walmart. In 2012, Doug co-founded ABUV Media, alongside Dan Schuessler, where he served as co-CEO until the successful sale of the business in 2018. Doug studied finance and entrepreneurship at Carnegie Mellon University, bouncing between the classroom and the soccer field as a student-athlete. Doug geeks out on tech angel investments and coaching drills for his sons' soccer teams.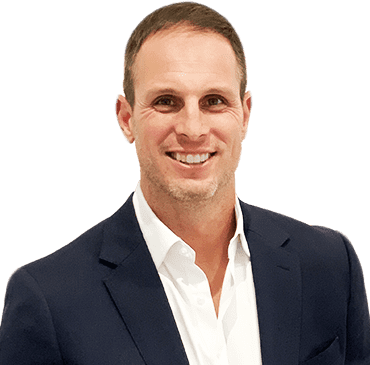 Dan Schuessler
Co-Founder, CFO and Product & Design
Dan is all about improving people's financial fitness. He believes there is a gap in personal finance education and feels MoneyGeek's wide variety of financial resources can help people exercise this muscle. Prior to co-founding MoneyGeek, alongside Doug Jones, Dan co-founded ABUV Media, a consumer-focused contentcompany, where he served as co-CEO until the successful sale of the business in 2018. Throughout his career,he has held several senior finance roles including head of financial planning at OpenTable and P&L director for a $2 billion joint venture between Intel Corporation and Micron Technology. He also holds a Bachelor of Science in finance from Cal Poly. Dan geeks out on optimizing his travel credit card points and perfecting his deadlift at Crossfit®.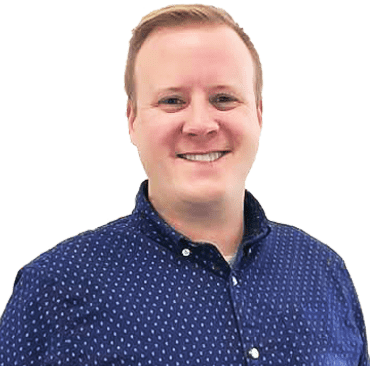 Doug Milnes
Head of Marketing and Communications
Doug learned about personal finance from his parents who were experts in insurance and retirement services at Prudential. Prior to joining MoneyGeek, he led the growth product team at HigherEducation.com and worked in marketing analytics at Clorox. He has also spent more than a decade in corporate finance performing valuations for Duff and Phelps and financial planning and analysis for various companies including OpenTable. He holds a master's degree in Predictive Analytics (Data Science) from Northwestern University and is a CFA charter holder. Doug geeks out on building financial and predictive models and using data to make informed decisions.
Greg Hamlin
Sr. Director of Data Analytics / Business Intelligence
Greg learned about personal finance from a young age thanks to his parents' focus on everyday budgeting, financial planning, and stretching each dollar as far as possible. Greg has a passion for data-driven decisions and being actively involved in the lives of his kids. He started his career consulting in the Financial Services sector and has worked in digital media since 2007. Greg earned his degree in Information Systems from Carnegie Mellon University and geeks out on building tools to help himself and others work through life's decisions big and small.
Nathan Paulus
Director of Content Marketing
Nathan owes his perspective on personal finance to his grandmother who early on in his childhood engrained the concept, "it's not how much you make, it's how much you save." Before discovering his career path in content marketing, Nathan moonlighted a small grant writing operation, and ran a regional janitorial company. He joins MoneyGeek eager to lend his penchant for content creation and management of marketing research teams. He holds a B.A. in English from the University of St. Thomas Houston, where he also was captain of the rugby team. Nathan geeks out on spinning vinyl and adding to his record collection.
Mark Fitzpatrick
Senior Content Manager
Mark Fitzpatrick is a senior content manager with MoneyGeek specializing in insurance. Mark has years of experience analyzing the insurance market and creating original research and content. He graduated from Boston College with a Bachelor of Arts and Johns Hopkins University with a Master of Arts.
Smita Sumant
Sr. Director Business Intelligence & Operations
Smita has a passion for data science and using data to make decisions in every aspect of business. She has been working in the field of data science and analytics for more than 10 years. She holds a Master of Science in industrial engineering. She is passionate about bringing value to organizations through data automation, visualizations and innovations. She has built analytical teams and platforms across the hotel, car rental and healthcare industries. In addition to building predictive models, Smita geeks out on creating contemporary art and visiting art galleries.
Greg Tyree
Head of Technology
Greg has always believed in the power of information and helping people make the best decisions for themselves. He aligned this with his passion for technology and has spent his career helping deliver trusted information to users. Greg is a seasoned technology executive with over 25 years of experience and a proven track record of building commercially successful products and services at numerous globally recognized brands, such as CNN, WebMD, Insider and Vox Media. He has significant hands-on experience across content management, programming, development operations, systems administration, infrastructure and overall technology leadership. Greg holds a computer information systems degree from Georgia State University. Greg geeks out on all things tech, and being an agile leader with a passion for making things better.
Croix Boston
Head of Loans
Croix's passion for personal finance began when they were designated the family tax consultant at 18. Since then, Croix has become deeply interested in helping folks better understand how they can best use, or save, the money they earn. Croix comes from a strategic content and technical SEO background, having led SEO teams for some of the largest higher education resources-focused domains on the web. Croix studied poetry and English literature at Seattle Pacific University, where they were also the editor-in-chief of the college's newspaper. In their free time, Croix spends a lot of time reading science fiction novels, writing poetry and taking photos of the beautiful nature the Pacific Northwest has to offer.
Katherine Kurtz
Sr. Content Editor
Katherine Kurtz, PhD, creates systems that optimize quality and consistency for MoneyGeek's growing team of writers and editors. Katherine earned a doctorate in philosophy from Villanova University, where she was also an adjunct professor and managing editor of a feminist philosophy journal. Katherine geeks out with bell hooks on "educating as a practice of freedom" and believes that sharing financial knowledge is an essential part of empowering oneself and others. She also loves horror films.
Melissa Wylie
Content and SEO Manager
Melissa is dedicated to simplifying complex financial topics to help everyone feel empowered and confident when making decisions with their money. She is diligent about tracking her own financial activity and loves to smash savings goals. Prior to joining MoneyGeek, Melissa held SEO positions at Red Ventures and LendingTree, working as a writer for several years before shifting to an analyst role. Melissa studied journalism at the University of North Texas and continues to carry a passion for storytelling from her days as a reporter. Melissa geeks out about books of all kinds and is always adding to her to-be-read pile.
Zachary Romeo
Head of Content
Zach has been working in content production for more than 10 years and is driven by a passion for editorial excellence and people-first content. He has managed the publication of tens of millions of words in his career and enjoys applying creative solutions to challenges of scale and quality. Before MoneyGeek, he led production for some of the web's largest informational resources in higher education. He enjoys reading, creative writing and playing the piano in his free time and geeks out on minimizing his personal debt.
Ash Genete
Marketing Manager
Ash joined MoneyGeek to pursue two things he's passionate about—financial literacy and content marketing. Having worked as a licensed financial advisor, he believes that financial literacy is a vital life skill everyone should possess. To help clients understand the importance of securing their financial futures, he would often start their conversation with the question, "Do you believe that it's important to save and invest?" With a background in PR, publishing, and real estate marketing, Ash began his content marketing career in 2015. The combination of creativity, data analysis, and strategic thinking inherent in this field excites him a lot. He has helped B2B and B2C companies generate online leads, drive blog traffic, and earn search rankings. When Ash isn't working, he enjoys taking his dog, Atlas, for walks, geeking out on tech trends, and watching YouTube videos about investing.
Myla Valencia
Marketing Manager
Myla believes that learning financial literacy at a young age gives a person a powerful advantage to achieving financial success later in life. Prior to stepping into the marketing manager role at MoneyGeek, she led a team of researchers who worked on key marketing initiatives. With a keen-eye for detail, she strives to discover new ways to enhance processes and drive team improvement. Myla geeks out on landscape photography and planning for travel adventures.
Roman Esparrago
Outreach Associate
Roman works hard to establish relationships and build the MoneyGeek brand through his personalized outreach style. As the resident "punny" man in his circle, he likes to inject his work with creativity and humor. Roman geeks out on video games and trivia, the latter of which he is credentialed, having captained his college quiz bee team to 5-straight championships.
They Like Us,
They Really like us
Don't take our word for it. These people also love our personal finance content and appreciate that we are MoneyGeeks.
Thank you for the support.
PRESSBOX