Life Insurance Calculator
We'll give you a suggested amount of cover to buy in just 3 easy steps. — it's free, no personal information required, no spam.
Rates Updated:
Sep, 26, 2023
Add your personal details
Free and simple - Your information is secure.
Why You Can Trust MoneyGeek
The MoneyGeek partners with some of the companies we write about. However, our content is written and reviewed by an independent team of editors and licensed agents. Reference our data methodology and learn more about how we make money.
Insurance Carrier
Ave. Premium Amount Monthly
Edit your information
Why You Can Trust MoneyGeek
The MoneyGeek partners with some of the companies we write about. However, our content is written and reviewed by an independent team of editors and licensed agents. Reference our data methodology and learn more about how we make money.
Life insurance rates hinge on personal factors, including your age, height and weight. By estimating these costs with MoneyGeek's life insurance calculator, you can start to get a clearer picture of potential expenses. This estimate can guide you in shopping for life insurance, helping you make informed decisions and find the best life insurance companies that align with your budget and coverage needs.
How to Use MoneyGeek's Life Insurance Calculator
To use MoneyGeek's life insurance calculator, start by entering your personal data. This includes your gender, age, weight and height. You'll also need to specify if you're a smoker and select your health score, ranging from excellent to poor. Then, you'll share your desired coverage amount.
Once you submit this information, the calculator generates a list of estimated coverage costs from various life insurance companies. This gives you a snapshot of what you might expect to pay for life insurance based on your personal factors.
If you want to dive deeper, each estimate has an option to get a quote. Clicking the quote button allows you to receive a personalized quote from the respective company, providing a more detailed look at potential costs.
What Factors Impact Life Insurance Costs?
Life insurance premiums are far from uniform. They are influenced by a range of personal factors, emphasizing the individualized nature of each policy.
As a rule of thumb, the younger you are, the less you'll pay in premiums. This is because insurance companies view younger individuals as lower risk, translating to more cost-effective rates.

On average, women have a longer life expectancy than men, which often results in lower premiums for women because of the reduced risk from the insurer's perspective.

You may face higher premiums if you have pre-existing conditions or a history of serious illness. Insurance companies may see you as a higher risk, which can increase your cost.

Certain lifestyle choices like smoking or engaging in high-risk hobbies can increase your premiums. These activities elevate health risks, which insurance companies take into account when calculating costs.

The more coverage you seek, the higher your premium will be, as the insurer assumes a larger financial risk. When deciding how much life insurance you need, consider your financial obligations, such as mortgages or loans, your dependents' needs and any future expenses like college tuition or retirement funds. It's about balancing your current budget with future financial security.

Your body mass index (BMI) can impact your rates. A higher BMI is often linked with potential health issues, leading to increased premiums.
Understanding these factors can help you better anticipate your potential costs and find a policy that aligns with your personal needs and financial situation.
Where to Get Life Insurance
Insurance companies offer a range of life insurance policies, including term life, which covers you for a specific period, and whole life, which provides lifelong coverage and a cash value component. Universal life insurance, a type of permanent coverage that comes with an investment savings element, is another option you may consider.
Insurance brokers can also be a valuable resource. They work with multiple insurance companies, giving you a broader view of the market and helping you find the best policy for your needs.
When comparing life insurance providers, consider the company's financial stability, customer service and policy options. Review ratings from agencies like A.M. Best or Standard & Poor's to gauge financial strength. Customer reviews can give insight into service quality, while a wide range of policy options ensures you can find a plan that fits your needs.
The right life insurance policy for you depends on your personal circumstances, including your financial situation, health and long-term goals. It's generally worth taking the time to compare providers and policies to ensure you're making the best choice for your future.
Compare Life Insurance Rates
Ensure you are getting the best rate for your insurance. Compare quotes from the top insurance companies.
Frequently Asked Questions About Estimating Life Insurance Costs
Explore the following frequently asked questions about estimating life insurance costs to guide your journey toward getting coverage.
Experts' Advice About Estimating Life Insurance Costs
What's the best way to estimate my life insurance costs?

How do companies calculate life insurance?

Are online life insurance quotes from insurance companies finalized quotes or estimates?
Alvin Carlos
Financial Planner and Managing Partner at District Capital Management
About Mandy Sleight, Licensed Insurance Agent
---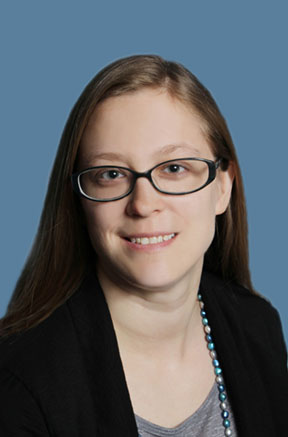 ---