Let's face it: life is unpredictable. While no one likes to think about death, having the right life insurance policy in place to protect your family if the unthinkable should happen is essential. Fortunately, life insurance doesn't necessarily have to mean paying high premiums for lifetime coverage. For many, term life insurance offers an affordable solution for most of their life insurance needs. Learn what term life insurance is, how it works, how much it costs and if it's the right solution for you and your family.
Table of Contents
Term life provides up to 30 years in temporary life insurance coverage that can pay off short-term debts when you pass away.
Since the entire premium goes toward the death benefit, you can usually pay a low rate for a large death benefit.
Term life insurance differs from permanent life insurance in that it doesn't have a cash value or investment component.
What Is Term Life Insurance?
Term life insurance offers temporary financial protection — usually five to 30 years — for a low, fixed cost. This type of life insurance is best for meeting short-term financial needs, like paying off debts, replacing your income, covering childcare costs and funding your child's education.
Unlike other forms of life insurance, term life doesn't have a savings or investment component. Without these features, companies can offer considerable death benefits at lower rates. This option is particularly attractive to adults who have significant, temporary financial needs to cover, as they can afford much more life insurance at a reasonable cost.
Compare Life Insurance Rates
Ensure you're getting the best rate for your life insurance. Compare quotes from top providers to find the most affordable life insurance coverage for your needs.
How Does Term Life Work?
Term life insurance is the easiest type of life insurance to understand. You apply online, over the phone or in-person for the length of time and amount of coverage you need. You can choose one or more beneficiaries to receive the death benefit on the application. Once approved, you enter into a contract with the life insurance company.
As part of the contract, the company agrees to pay your death benefit in exchange for your on-time premium payments. If you die before the term is over, your beneficiary receives the death benefit in a tax-free lump sum.
If you're still alive when the term ends, you can:
Cancel the policy if you no longer need the coverage
Renew the policy at your current age
Convert part or all of the death benefit to a permanent policy, like whole or universal life
Types of Term Life
There are three types of term life insurance to choose from: decreasing term, annual renewable and level term.
1
Decreasing Term Plan
Your benefit decreases monthly or annually at a predetermined rate throughout the policy term. While the death benefit goes down over time, your premium doesn't change, making this a potentially less affordable option. This plan can be an ideal option for your beneficiaries to pay off debts that decrease over time, such as loans or mortgages.
2
Annual Renewable Plan
This option ensures insurability by allowing you to renew on a year-to-year basis without having to reapply or take a medical exam. However, your premium increases each year while the coverage amount remains the same. These plans can only be renewed up to a certain age, which varies by carrier. An annual renewable plan is best suited for short-term debts that can be paid off within a year or two, such as personal or small business loans.
3
Level Term Plan
This plan is the most attractive option because your premium and death benefit stay the same for the duration of your policy. Though this option may be more expensive initially than the other two types of term life insurance, it's more cost-effective in the long run. Level term is a good option for someone looking to cover their family's immediate and future expenses.
Pros & Cons of Term Life
Term life insurance is an excellent option for many individuals and families, but it's not right for everyone. Consider the pros and cons of term life insurance to decide if it's the right life insurance plan for you.
Pros of Term Life Insurance
Life insurance can be complicated, making some hesitant to buy coverage. Permanent life insurance has features that combine interest, market fluctuations and savings with life insurance proceeds. Term life is easy to understand because it simply provides a death benefit when you die within the policy term, as long as premiums are paid.

About half of Americans overestimate how much term life costs, thinking it costs over three times what it actually costs. Term life insurance is the best option for most because it offers extensive coverage at a budget-friendly rate.

After determining how much life insurance you need, you may be surprised to see the final figure is $1 million or more. This sizeable figure can cause people to panic, worrying they can't possibly afford the coverage they need. You can buy $10 million or more in life insurance with term life, getting you the coverage you need in one policy at an affordable price.

If you die during your policy term, your beneficiary or beneficiaries will receive a lump sum from the life insurance company. Luckily, term death benefit proceeds are tax-free, so your beneficiary can keep the full amount to use as they wish.

Flexible Payment and Policy Options

Term insurance offers several payment and policy options. You can choose to pay your premiums monthly, quarterly, semi-annually or annually. Most life insurers charge a processing fee if you don't pay once per year, so you may be able to save with an annual payment. You can also choose how long you need coverage, whether one year or 30. The most common terms are in increments of five years, from five to 30 years in coverage.

If you decide to cancel your term policy while it's active, you can without incurring any fees or penalties.
Cons of Term Life Insurance
Term life only offers temporary coverage, so it's not always the best option for everyone. If you have permanent life insurance needs, like funeral expenses or caring for a special needs child into adulthood, term life may not be the best choice for you.

Term life doesn't build cash value, meaning it doesn't include a savings account to borrow from or withdraw against. If you cancel a term policy, you don't get any money back unless you get a policy that offers a return of premium feature, which comes with higher costs. This differs from permanent life insurance, which provides a surrender value based on the cash savings account if you cancel the policy.

Term life has a lower upper age cap than permanent life insurance. Though the maximum age limit varies by company and term length, most people can apply up to age 50 for all term lengths. Once you reach 60 or older, you may be limited to buying a 10- or 20-year term, without the option for a 30-year term.
How Much Does Term Life Cost?
The cost of term life insurance varies by company and is based on your age, coverage amount and term length. While some companies don't require a medical exam, you may be able to get a better rate if you're healthy and undergo one. Your health, lifestyle, hobbies and occupation are used to determine your risk class, which then determines your cost of life insurance.
MoneyGeek obtained real sample quotes for term life insurance at different ages to show you how much term life insurance can cost. The table below shows how much you could pay for a 10- or 20-year term policy at different coverage levels.
Term Life Insurance Average Monthly Premiums: 10-Year Policy
| Age | $250k/10-Year | $500k/10-Year | $1M/10-Year |
| --- | --- | --- | --- |
| 30-Year-Old | $14.75 | $18.44 | $32.05 |
| 40-Year-Old | $18.72 | $24.80 | $45.21 |
| 50-Year-Old | $36.67 | $55.28 | $99.51 |
| 60-Year-Old | $81.52 | $137.14 | $258.18 |
Term Life Insurance Average Monthly Premiums: 20-Year Policy
| Age | $250k/20-Year | $500k/20-Year | $1M/20-Year |
| --- | --- | --- | --- |
| 30-Year-Old | $18.09 | $24.82 | $46.65 |
| 40-Year-Old | $25.50 | $36.91 | $72.67 |
| 50-Year-Old | $57.31 | $92.27 | $175.62 |
| 60-Year-Old | $145.89 | $250.93 | $486.80 |
MONEYGEEK EXPERT TIP
If you're a smoker, expect to pay more for coverage. For instance, a 40-year-old smoker buying a 20-year policy would pay $25 per month on average, but a smoker would pay between $70 and $100 for the same coverage. Having health issues or a high BMI can mean higher life insurance rates since life insurance companies view these as reducing your life expectancy.
Compare Life Insurance Rates
Ensure you're getting the best rate for your life insurance. Compare quotes from top providers to find the most affordable life insurance coverage for your needs.
Should You Buy Term Life Insurance?
Term life insurance offers temporary coverage for temporary financial needs, while permanent life insurance covers lifetime needs. Every situation is unique, so it's best to take time to weigh your options and consider what's best for you.
Individuals That Benefit Most from Term Life Coverage
| Buyer Profile | How They Benefit |
| --- | --- |
| Young, Newlywed Couples | Young couples may not think they need life insurance, but this is the best time to buy term life coverage. The younger and healthier you are, the better your rates will be. Term life insurance proceeds can be used for many purposes, including replacing income, paying off outstanding debts like a mortgage, car and student loans, and covering future financial needs like childcare and education costs. |
| Business Owners | Business owners can use term life insurance proceeds to pay off debts, expenses and outstanding taxes. The details are typically outlined in a buy-sell agreement contract, which is especially important if ownership or shares in the company are to be transferred to another party. Owners with valuable employees can also take out term life insurance on them, often called key man insurance. In this instance, the owner pays for the policy, and the company is the beneficiary, receiving the death benefit if the key employee dies. |
| Sole Financial Providers | Losing a sole source of income can be detrimental to a family, which is why term life insurance can be vital in these situations. The remaining parent can use the death benefit as income replacement, allowing them to stay at home with their children instead of having to go to work right away. The proceeds can also be used to pay for everyday expenses, current and future childcare and education costs. |
| Individuals With Significant Debts | People with significant debts can use term life insurance to pay them off upon their death. The designated beneficiary will use the death benefit proceeds to pay off those debts — like student loans or a mortgage — rather than have to pay them out of pocket or forfeit the property. Proceeds can also be used to replace income or provide current and future financial support for remaining family members. |
| Stay-at-Home Parents | Stay-at-home parents provide enormous benefits to their families, allowing the other parent to work and earn income. Buying term life insurance for the stay-at-home parent means the working parent can choose to continue working or stay at home with the kids if they choose. The benefit can then be used for income replacement or to pay for childcare and other expenses. |
Term vs. Permanent Life Insurance
While term and permanent life insurance have many similarities, there are some stark differences between these two coverage options.
For example, term life insurance offers level, relatively affordable premiums but has no investment or savings vehicle attached like permanent life insurance. Though permanent life insurance is more expensive, it provides lifetime coverage. If you are young and healthy when you buy it, permanent life insurance is the cheapest, and rates will never increase.
You can also build cash value in a savings account over time with permanent life insurance, which can also be invested in the market if you choose a variable or indexed universal life policy. Mutual insurers may offer dividends on permanent life insurance, another feature not included in term life insurance.
When comparing term vs. permanent life insurance, the best form of coverage will depend on your specific needs. Be sure to carefully evaluate what you want out of a life insurance plan to choose the ideal option for you.
Frequently Asked Questions About Term Life Insurance
While buying term life insurance is often easier than purchasing other types of life insurance, you may still have questions throughout the process. Here are the answers to some of the most common questions about the pros and cons of term life insurance.
About Mandy Sleight, Licensed Insurance Agent
---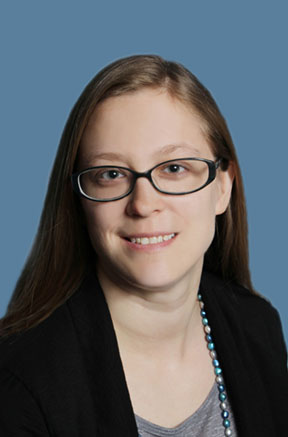 ---