Buying life insurance for your parents can serve multiple financial planning objectives. One primary reason to do so is to cover end-of-life expenses, such as funeral costs, which can be burdensome. Additionally, a policy can act as an income replacement for family members who depend on your parents' financial support.
If your parents have debts or medical bills, a life insurance payout can help settle those obligations, easing the financial strain on the family. It can also serve as a financial gift or inheritance for grandchildren. Overall, it offers peace of mind and ensures that financial responsibilities will be managed.
It's possible to buy life insurance for your parents with their consent.
Life insurance can help cover end-of-life expenses for your parents.
The right policy for your parents depends on their budget, health, age and other factors.
Can You Buy Life Insurance for Your Parents?
Yes, you can purchase life insurance for your parents, but you need their consent and involvement. In this arrangement, you would typically be the policy owner, while your parents would be the insured individuals.
As the policy owner, you are responsible for paying the premiums and making any changes to the policy, and you would also be the one to receive the death benefit. As the insured, your parents would need to undergo any required medical exams and provide personal information for the application.
As the policy owner, you usually pay the bill for the life insurance policy, but payment arrangements can be flexible. Some families opt for shared financial responsibility, where multiple siblings contribute to the premium payments. The key is to have a transparent discussion with your parents and any other involved family members to decide on the most suitable payment arrangement.
How to Buy Life Insurance for Your Parents
To purchase a life insurance policy for your parents, or take out a life insurance policy on anyone else, you need their consent. You'll also need to prove that you have insurable interest, which means you have a financial stake in the matter and will be impacted financially in the event of your parents' death. In some cases, it may be easier to help your parents take out a life insurance policy and list you as a beneficiary instead.
Here's how to navigate this important financial decision:
1
Initiate a Conversation
The first step is to talk openly with your parents about the need for life insurance. Make sure they understand the purpose and benefits, as their consent is mandatory.
2
Establish Insurable Interest
Before proceeding, ensure you have an insurable interest in your parents' lives. This means you would face financial loss or hardship upon their passing. Insurable interest is a legal requirement for buying life insurance on someone else.
3
Assess Financial Needs
Evaluate what financial obligations or gaps the insurance policy should cover. This could range from funeral expenses and medical bills to providing an inheritance for grandchildren.
4
Review Health Status
A medical exam is often required for life insurance policies. Knowing your parents' health status will help you understand what kind of policy they may qualify for and how much it would cost.
5
Research Policies
Shop around and gather quotes from multiple providers to get a sense of the market rates for the coverage you're seeking. Look for policies that align with your parents' needs and financial situation. Consult an insurance broker or financial advisor if you need help navigating the complexities of choosing the right policy.
6
Choose a Policy
After thorough research, select a policy that best suits your parents' needs. Pay attention to the premium costs, coverage amount and any exclusions or limitations.
7
Complete the Application
Fill out the application form, which will require personal and medical information about your parents. They may also need to undergo a medical exam.
8
Review and Finalize
Once the application is processed and approved, review the policy details one final time. Make sure all the terms are clear and agreeable.
9
Pay the Premium
As the policy owner, you'll be responsible for paying the premiums, either by yourself or in collaboration with other family members.
By incorporating these steps, you'll ensure that the process is not only ethical but also adhering to legal requirements.
Compare Insurance Rates
Ensure you are getting the best rate for your insurance. Compare quotes from the top insurance companies.
How Much Life Insurance for Parents Costs
When considering life insurance for your parents, understand that age plays a significant role in determining the cost. Generally, life insurance premiums increase as someone gets older.
For example, a 10-year term policy offering $250,000 in coverage averages around $45 per month for a 50-year-old. However, that same policy can cost an average of $243 per month for a 70-year-old.
Beyond age, several other factors can influence the cost of life insurance for older adults:
Health Status: Pre-existing conditions or a history of illness can drive up premiums.
Lifestyle Choices: Smoking or high-risk activities can also affect costs.
Policy Type: Whether it's term, whole or universal life insurance, each has its own pricing structure.
Coverage Amount: The higher the death benefit, the higher the premium.
Payment Frequency: Whether you opt for monthly, quarterly or annual payments can slightly alter the overall cost.
The table below breaks down how costs differ by age, coverage amount and term limits to give you an understanding of what to expect.
How Much Life Insurance Do Your Parents Need?
Determining the right amount of life insurance coverage for your parents can help make sure the policy covers funeral expenses, medical bills and possibly an inheritance or donation to an important cause. Underestimating the needed coverage could leave your family with financial burdens while overestimating could result in unnecessarily high premiums.
To accurately gauge how much life insurance your parents need, consider the following steps: **1. **Tally up any outstanding debts, mortgages or loans that would need to be paid off. 1. Factor in the costs of a funeral and any end-of-life medical care. 1. If your parents are still working or providing financial support to dependents, calculate how much income would need to be replaced. **1. **If leaving an inheritance or making charitable donations is a priority, add that to the total. 1. Include a buffer for unexpected expenses or emergencies.
Once you've gathered this information, you can use it to choose a policy that aligns with your parents' needs and financial goals. The right amount of coverage is a balance between adequate financial protection and a premium that fits comfortably within your budget.
Types of Life Insurance for Your Parents
Choosing the right type of life insurance for your parents involves weighing their financial needs, health status and long-term objectives. Each policy type has its pros and cons, so take the time to assess which aligns best with your family's goals.
Term Life Insurance
Term life insurance is straightforward and often the most affordable option. It provides coverage for a specific period, usually 10, 20 or 30 years. If your parents are in relatively good health and you're looking for a cost-effective way to provide financial security for a set period, term life could be a good fit. However, keep in mind that once the term expires, the coverage ends, and a new policy will likely come with higher premiums due to increased age.
Whole Life Insurance
Whole life insurance offers coverage that lasts a lifetime and includes with a cash value component that grows over time. This type of policy is more expensive than term life but can serve as both a financial safety net and an investment vehicle. If your parents are interested in leaving a legacy or accumulating cash value for future needs, whole life insurance might be the right choice.
Universal Life Insurance
Universal life insurance is a flexible option that combines the lifelong coverage of whole life with the potential for higher earnings on your cash value. It allows for adjustments to the premium and death benefit, offering a level of flexibility that can be beneficial for changing financial situations. However, the investment component comes with risks, and poor market performance can affect the cash value.
Final Expense Insurance
Also known as burial insurance, final expense insurance is designed to cover end-of-life costs like funeral expenses. These policies usually offer lower coverage amounts, making them more affordable but limited in scope. If your primary concern is to relieve your family from the financial burden of funeral costs, this could be a suitable option.
Where to Get Life Insurance for Your Parents
Securing a life insurance policy for your parents can be straightforward if you know where to look and what to consider. Various avenues are available for purchasing life insurance, each with its advantages.
Insurance Agents and Brokers: Working with an insurance agent or broker can offer personalized guidance. Agents usually represent a single insurance company, while brokers work with multiple insurers, giving you a broader range of options.
Online Platforms: Many insurance companies offer online quotes and even the ability to purchase policies directly through their websites. This option provides convenience and speed but may lack the personalized advice an agent or broker can offer.
Financial Advisors: Consulting a financial advisor can provide a holistic view of how a life insurance policy fits into your parents' overall financial plan.
No matter which option you choose, consider the following tips when shopping for the best life insurance for your parents to ensure you get coverage that provides both financial security and peace of mind for your family.
Read the Fine Print: Examine the policy details, including exclusions, riders and the flexibility to change coverage or beneficiaries.
Check Financial Stability: Look for insurers with strong financial ratings, which indicate their ability to pay out claims.
Consult Reviews: Customer reviews and testimonials can offer insights into an insurer's customer service and claim processing times.
Compare Life Insurance Rates
Ensure you're getting the best rate for your life insurance. Compare quotes from top providers to find the most affordable life insurance coverage for your needs.
Frequently Asked Questions
Purchasing life insurance for your parents can be a different experience than getting a policy for yourself, likely leading to some questions or concerns. We've addressed a few common issues to help simplify the process for you.
About Melissa Wylie
---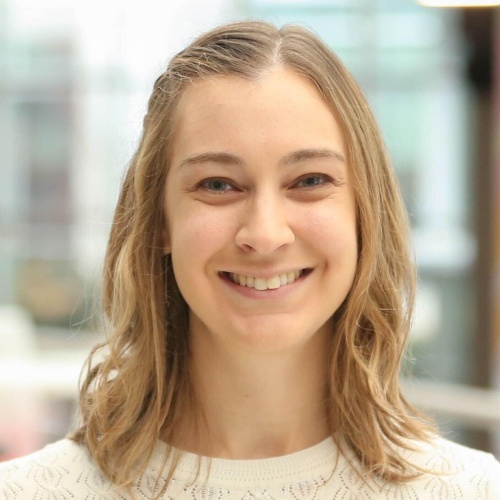 ---