State Farm offers the cheapest home insurance policies at an average of $85 per month — but rates can differ based on location, coverage and your home's age. By comparing quotes from different providers, however, you might be able to save on your monthly bill.
To help you find the best and cheapest home insurance, MoneyGeek studied average premiums for various dwelling coverage levels and individual home insurance needs. Remember, insurance rates can vary by company, state, coverage level and more, so it's important to determine the ideal policy for your needs and compare quotes from there.
Cheapest
Home Insurance
2023
MoneyGeek found that State Farm is the cheapest home insurance company on a national level, charging an average of $85 per month.
Where you live matters — State Farm is the cheapest company nationally, but Farmers is more affordable in 11 different states.
Comparing quotes and utilizing discounts are just a few ways you can potentially reduce your home insurance costs.
Cheapest Home Insurance Providers on a National Level
State Farm is the most affordable homeowners insurance provider among major companies nationwide, charging an average of $85 per month, or around $1,026 per year. Nationwide is not far behind, offering average premiums of $103 per month — a small difference of $18 per month.
To ensure fair comparisons, these rates are based on a home insurance policy with $100,000 in dwelling coverage and $50,000 in personal property coverage. Look at the table below to compare home insurance quotes from the cheapest providers.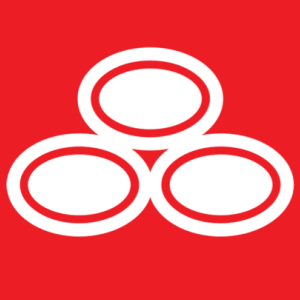 State Farm
State Farm stands out as a top choice for affordable homeowners insurance, offering policies at an average of $85 per month. This affordability is complemented by a range of discounts to further reduce costs for homeowners. Two notable discounts include the Protective Device discount, which rewards homeowners for installing security devices like burglar and smoke alarms, and the Home Renovation discount for those who've recently renovated their houses.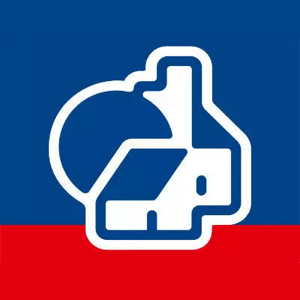 Nationwide
Nationwide is another excellent choice for cheap homeowners insurance, offering policies at an average of $103 per month. The company has a range of discounts to make their policies even more affordable, such as a Multi-Policy discount for those who bundle their home insurance with other policies like auto insurance and a Gated Community discount, which benefits homeowners residing in secured communities.
The price gap between Travelers, the most expensive provider, and State Farm, the cheapest, highlights how shopping around can save you thousands per year. With the difference between the two insurers being $221 per month or a whopping $2,648 annually, it's evident that being proactive and exploring different insurance options can help you find the cheapest home insurance policies.
However, it's important to note that your insurance rates could vary significantly from the average premiums listed. Insurers determine pricing for each policy based on various factors, including your coverage level, location and home age. Additionally, while affordability is important, you also want to get value for your money. Different providers offer varying benefits, from comprehensive coverage to exceptional customer service. By comparing and contrasting, you're not only getting cheap home insurance but also getting the best home insurance policy for your needs.
Cheapest Home Insurance Providers by Dwelling Coverage
The cheapest provider for a home insurance policy with $100,000 in dwelling coverage is State Farm, charging an average of $85 per month. However, the "cheapest" provider can vary depending on your dwelling coverage limits, as these largely determine your costs. While State Farm is predominantly the most affordable home insurance provider across different dwelling coverage limits, remember that rates can still change based on your location, credit score, home's age and other factors unique to you.
Find out which companies offer the cheapest home insurance based on your desired dwelling coverage limits below.
Cheapest Home Insurance Providers by State
Finding affordable home insurance largely depends on where you live — State Farm, for instance, is the cheapest in 23 states, such as Colorado and Illinois, but Farmers is more affordable in 11, like California and New Hampshire.
Insurers use your location when determining rates since certain areas may be more prone to weather-related risks or higher theft rates, while others may be far from emergency services or have stricter building codes, all of which can affect the potential cost and frequency of claims.
Look at the table below to see which companies are cheapest in your state for your desired dwelling coverage.
By assessing location-based risks, insurers can accurately price policies to reflect the potential cost of claims. For instance, homes in coastal regions, such as Florida, might face higher threats from hurricanes. In contrast, properties in dry areas, such as California, could be at greater risk of wildfires. Urban locations have higher theft rates, whereas rural areas face challenges with emergency response times.
Cheapest Home Insurance Providers in Big Cities
The cheapest home insurance also depends on your city. In Peoria, Illinois, for instance, Nationwide is the cheapest, but in Chicago, State Farm is the most affordable. Like how it depends on your state, home insurance premiums can vary by city, as each has its own crime rates, population densities, building regulations and more.
Filter the table below to your state and determine which company is cheapest in your city.
Cheapest Home Insurance Providers for Bad Credit Homeowners
Having a poor credit score can take a toll on your finances, costing you an average of $2,685 more annually in comparison to homeowners with good credit scores — but by shopping around, you might be able to find cheaper premiums. Home insurance providers use your credit score as an indicator of financial responsibility, believing that individuals with higher scores are less likely to file claims and can manage risks more effectively. However, it's worth noting that the law prohibits insurers from using your credit score to set rates in states like California, Hawaii or Massachusetts.
If you have a poor credit score, Nationwide is the cheapest provider for you, charging an average of $173 per month. See which provider may be the most affordable for you depending on your credit score and desired dwelling coverage below.
Cheapest Home Insurance Providers for Your Home's Age and Type
The cheapest provider for insuring older homes built around 2000 is State Farm, charging an average of $85 per month. However, the "cheapest" provider can shift when considering the specific age and construction of the home, as these significantly influence the cost. Newer homes, for instance, might find cheaper home insurance with Nationwide, with premiums averaging $42 per month.
Apart from your home's age, the type of roof and construction also significantly influence premiums. For instance, tile roofs are more fire-resistant than shake-treated ones but might be prone to breakage. Construction-wise, frame homes can be more fire-vulnerable, while masonry offers better windstorm protection. These factors, combined with the age of the house, influence the likelihood of claims, which makes insurers adjust premiums accordingly.
To find the cheapest home insurance provider for your needs, use the table below to filter between your home's age, frame type, roof type and desired dwelling coverage.
7 Steps to Reduce Your Homeowners Insurance Costs
Who has the cheapest homeowners insurance? There is no single answer to that question. Still, there are steps you can take to find the most affordable homeowners insurance for you, including:
Compare quotes: Comparing quotes from multiple insurance companies can help you find the lowest available rate.
Shop for discounts: Every insurance company offers discounts. Some are pretty basic and widely available, such as discounts for bundling your insurance coverages, while others are more complex. For example, Allstate offers a discount to members who use automated payment options.
Take advantage of your claims-free status: Farmers and Allstate are just a few insurance companies that provide a substantial discount for members who go for three to five years without filing a claim.
Increase your deductible: The higher your deductible, the lower your rates will be each year.
Improve your credit score: Paying your credit card bills on time can save you money on late fees, but if it helps improve your credit score, it can also reduce your homeowners insurance rates.
Choose your home wisely: A home near a fire hydrant or the fire department is cheaper to insure. The same is true of homes that are not in a flood zone.
Review your policy each year: Every year, you should review your policy to ensure you have the correct amount of coverage. However, you should also get quotes from other companies to ensure you still pay the lowest possible rate.
Frequently Asked Questions About Comparison Shopping for Cheaper Home Insurance
Finding the best deal on your homeowners insurance can be tricky, even with all the information presented above. Many people still have questions about buying insurance, so some of the most frequently asked questions regarding shopping for affordable home insurance are listed below.
Expert Insight on Affordable Homeowners Insurance
Finding homeowners insurance can be difficult, and finding affordable homeowners insurance even more so, making the process of insuring your home slow and cumbersome. MoneyGeek spoke to experts, industry leaders and academics across the country to gain insight on homeowners insurance to help you make an informed purchase.
Are there any homeowners insurance endorsements (flood coverage, guaranteed replacement cost, etc.) that you recommend for most, if not all, buyers?

Is there a common mistake that first-time buyers make and, if so, how can they avoid it?

Are there any homeowners insurance exclusions that might be surprising to a first-time buyer?
James C. Brau
Joel C. Peterson Professor of Finance at the BYU Marriott School of Business
Lauren Worth
Mortgage Loan Officer at Mortgage Right
Lauren Empey
Founder at Empey Realty
Jeff Johnson
Owner of Simple Homebuyers
Roxanne Alexander
Senior Financial Advisor with Evensky & Katz / Foldes Financial
Justin Staebler
SVP Personal and Life Insurance at Johnson Financial Group
Scott W. Johnson
Founder & Manager at Marindependent Insurance Services
Andrew Herrig
Owner of Wealthy Nickel
Cassie Pipp
Personal Finance Mastermind
Pablo Guerron
Professor of Economics at Boston College
Laurie Sepulveda
Founder of The Three Year Experiment and Contributing Writer for Women Who Money
Courtney Luke
Financial Coach and Author of Arrest Your Debt
Amy Blacklock
Co-Founder of Women Who Money and Co-Author of "Estate Planning 101"
Sam Dogen
Founder of Financial Samurai
Sam Zelinka
Creator, GovernmentWorkerFi.com
Larry D. Wigger, Jr.
Assistant Teaching Professor, Department of Marketing and Supply Chain Management at the University of Missouri – Kansas City's Henry W. Bloch School of Management
Tolen Teigen
Chief Investment Officer at FinDec, CFA, CFP, AIF, C(k)P, ChFC, CASL, AEP and MSFS
Meagan McCollum
Assistant Professor of Finance in the Collins College of Business at the University of Tulsa
J. Franklin Potts
Associate Professor - Finance, Insurance & Real Estate at Baylor University
Scott Stanley
Founder of Pharos Wealth Management
Katrina Soelter, CFP®
Director, Wealth Management at KCS Wealth Advisory, LLC
Robert Hartwig
Clinical Associate Professor, Finance Department and Director, Center for Risk and Uncertainty Management; Darla Moore School of Business; University of South Carolina
Benjamin Shiller
Assistant Professor of Economics at Brandeis University
Kuzey Yilmaz
Assistant Professor at Cleveland State University
Jenny Usaj
Broker/Owner at Usaj Realty
Ricardo Cervantes
Insurance Broker at The Garzella Group
Greg W. Marshall
Professor of Marketing and Strategy at Rollins College
Dr. Kevin Krieger
Professor of Finance at the University of West Florida
David Cusick
Chief Strategy Officer, House Method
Earl L Jones
Insurance Agent and Agency Owner at Farmers Insurance
Orlando Frasca
Principal, Rogers Insurance Services
Lisa
Blogger and Owner of Adapt Your Dollars
Bud Nelson
Adjunct Professor of Finance at Point Loma Nazarene University
Andrew Mastro, CFA, CFP®, CAIA
Founder at Wrought Advisors
Michelle Schroeder-Gardner
Owner of Making Sense of Cents
Brian Meiggs
Founder of My Milllennial Guide
Read More About Home Insurance
About Rachael Brennan
---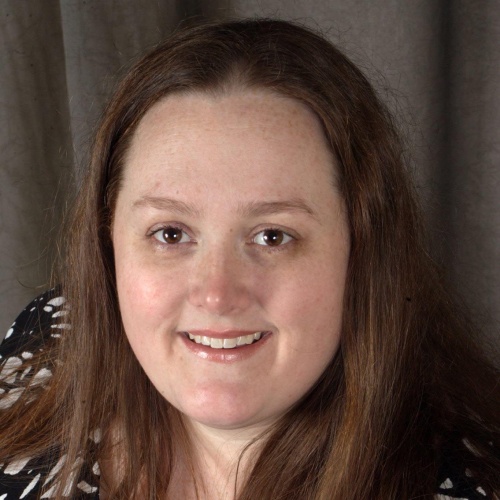 ---
sources
Federal Emergency Management Agency. "Flood Insurance." Accessed October 15, 2020.
U.S. Government Services and Information. "Property Insurance." Accessed October 15, 2020.