How Much Home Insurance Coverage Do You Need to Protect Your Home?
How Much Homeowners Insurance Do You Need?
Buying a house is one of the biggest purchases most people will ever make, which means having enough insurance is an important part of protecting your investment. How much home insurance do you need? At a minimum, you need enough to repair, rebuild or replace your home in the event of a disaster, as well as coverage for your personal belongings and additional living expenses.
If you take out a mortgage to cover the cost of your home, you will likely be required to maintain sufficient levels of coverage as part of your agreement with the bank. There are also many different types of insurance you may want to consider, so researching all of your options is a vital part of choosing which insurance coverage to buy.
You need enough home insurance to completely rebuild your home in the event of a total loss.
Your home insurance should also include coverage for your personal property, additional structures, liability coverage and loss of use.
Insurance coverage varies from company to company and region to region, which means you need to research carefully to make sure you have enough insurance for your needs.
Do You Need Home Insurance?
Homeowners insurance is designed to protect what is probably your biggest asset. While you aren't legally required to have home insurance, most homeowners will want or need coverage to offset the costs in the event of damage or other home issues. Some mortgage lenders may require homeowners insurance. There are dozens of ways your house could be damaged or even completely destroyed, including:
Fire
Flood
Black Mold
Tornado
Lightning
Hail
Falling Tree
Hurricane
Vandalism
These are just a few of the things that could render your home uninhabitable. Having enough insurance can be the difference between a temporary financial emergency and a financial disaster.
If you have a mortgage on your property, the odds are good your bank will require you to insure your home. The mortgage company often works directly with your insurance company, including the cost of your insurance in your monthly mortgage payment and passing the funds on to your insurer.
Even if you are willing to absorb the cost of any damage to your property, a liability claim could be enough to leave you destitute. Someone injuring themselves on your property or being bitten by your dog could cost you tens of thousands of dollars or more. Because of these risks, even the wealthiest among us still benefit from having a robust home insurance policy in place.
Compare Insurance Rates
Ensure you are getting the best rate for your coverage. Compare quotes from the top insurance companies.
What Coverage Types Are Included in Most Home Insurance Policies?
There are also many coverage options available, including some of the most common coverage types:
Dwelling Coverage/Home Replacement Cost: This is the portion of your policy that covers the cost of repairing or rebuilding the physical structure of your home in the event of a covered loss.
Other Structures Insurance: This is the portion of your policy that covers the cost of repairing or rebuilding physical structures on your property that are not part of your dwelling, such as a fence or a detached garage.
Personal Property: Also known as content coverage, this portion of your policy pays to replace your personal possessions (clothes, furniture, etc.) in the event of a covered loss.
Living Expense Insurance: This portion of your coverage pays for living expenses incurred due to a covered loss, such as hotel rental costs or boarding fees for your pet.
Liability Insurance: This is the portion of your coverage that pays for damages and injuries for which you are legally responsible. For example, if your retaining wall collapses and damages your neighbor's car, liability insurance would cover it.
Medical Payments Insurance: Similar to liability coverage, medical payments insurance would cover injuries suffered by a visitor on your property. However, medical payments insurance would cover those injuries whether or not you are at fault.
Summary of Recommended Home Insurance Coverage Amounts
To give you an example of how to determine your home insurance needs, the chart below shows what the coverage limits might look like for a home with a replacement value of $350,000. Remember, this is the cost of rebuilding your dwelling, not the total cost of your mortgage.
Google sheet
There was a problem accessing the Google sheet. Verify the sheet info and the sharing permissions
How Much Home Replacement Coverage (Dwelling Coverage) Do You Need?
Before you ask how much homeowners insurance you need, it is important to focus on how much dwelling coverage you need. You don't need to insure the land your property is built on and you don't need to insure it for the market value of the property, so your focus should be on the amount you need to completely rebuild your home in the event of a total loss. Given that you can buy a home in some cities for as little as $40,000 while other places might have little to nothing available under $500,000, the amount of insurance you need is based on your individual home.
How to Estimate Home Replacement Value
The only concern for your insurance company is the replacement cost of your property, which is what it would cost to replace your home if they are faced with a total loss. Typically, this is determined by using public data, market research and company-specific algorithms to find the amount of money you would need to completely rebuild your home. Home appraisals can also be a valuable tool in helping to determine the replacement value of your property.
Which Factors Impact Home Replacement Costs?
There are many factors that can impact your home's replacement cost, including the age, size, shape and features of your property. This means that the height, square footage, building materials, roof slope, framing design, ceiling height, flooring type, heating and plumbing set up and many other features of your home all impact the total replacement cost.
What Is Extended and Guaranteed Replacement Cost?
We mentioned above that you purchase insurance based on the cost to rebuild your home, not the purchase price or the amount of your mortgage. This is correct, but it is important to remember that your replacement cost is based on an estimate. If the estimate isn't completely accurate, or if things change over time, you might find that your total replacement cost isn't enough to completely replace your dwelling.
Extended replacement coverage is an option offered by insurance companies that provides some amount (typically 25% or 50%) over the dollar amount of your insurance, in the event that replacing or rebuilding your dwelling costs more than anticipated. Guaranteed replacement cost goes a step further, guaranteeing to cover 100% of the total replacement cost, no matter how much higher the bill is than the insurance company originally anticipated.
What Is Inflation Guard Coverage?
Inflation guard coverage is an option that slowly increases the amount of dwelling coverage on your policy to account for inflation. This allows your coverage to stay current, preventing you from losing your house in a fire or a tornado only to find that your dwelling coverage levels are woefully inadequate.
MONEYGEEK EXPERT TIP
Homebuyers who want to be certain they are purchasing enough insurance can get an appraisal of their property. The cost of an appraisal is typically a few hundred dollars, but it can be worth the additional expense to know you have enough insurance.
How Much Personal Property Coverage Do You Need?
Your personal property is the stuff you own — your TV, your couch, the books on your shelf, etc. Personal property coverage is included in your home insurance, usually up to 50% of your dwelling replacement cost. Personal property coverage pays out not just when property is damaged, but also if you are robbed. This means it is one of the few sections of your insurance that will pay out even if your dwelling suffered no damage.
When purchasing an insurance plan, it is important to do the math to make sure you have enough coverage to replace your personal property and consider increasing or adding on additional coverage (such as scheduled personal property coverage) if you feel like 50% of your dwelling coverage won't be enough for your needs.
Should You Upgrade Personal Property Coverage to Replacement Value?
There are two types of personal property coverage: actual cash value (ACV) and replacement value. ACV coverage takes depreciation into account, which means if your television gets destroyed, you will be reimbursed for what it was worth, not the cost of a new TV to replace it. Replacement value, on the other hand, values your things at the cost to replace them with new items. These are some scenarios in which you should consider upgrading your personal property coverage:
Your property is older or otherwise might have a lower ACV.
You can't afford to replace everything you own out-of-pocket.
Many of your items depreciate rapidly (such as electronics).
The value of your possessions meets or exceeds your personal property limits.
Other Cheap Home Insurance Providers
How Much Living Expense Insurance Coverage Do You Need?
Additional living expense coverage (also known as "loss of use" coverage) is the part of your insurance that pays for expenses incurred during a covered loss. If you need to live in a hotel or rent an apartment temporarily while your home is being repaired, additional living expense coverage pays for those costs. This is typically 20% of your dwelling coverage, but you may need more than that if you expect to have significant living expenses during an emergency. Living expense insurance covers:
Restaurant meals
Increased mileage and/or transportation costs due to your new temporary location
Temporary housing (hotel, month-to-month apartment, etc.)
Laundry or other services required because you are no longer able to do them at home
Storage for undamaged personal items
Relocation costs
Boarding your pet
How Much Liability Coverage Do You Need?
If someone is hurt on your property, or their property is damaged because of negligence on your part, your personal liability coverage would cover the cost of those damages up to your policy limit. Your personal liability policy covers:
Legal costs: If you are sued by someone who is hurt on your property, your liability coverage can help pay for your legal expenses.
Replacement costs: If someone else's property is damaged and you are found liable, personal liability coverage would pay to repair or replace their damaged property up to your policy limit.
Medical costs: Paying for medical expenses due to being injured on your property is one of the most important functions of personal liability coverage.
Pain and suffering: If someone is injured on your property and they are subsequently unable to work, or they have other pain and suffering issues, your policy can be used to pay out for those issues in the event of a settlement.
Death benefits: If someone dies as a result of an accident on your property (or a property that you are otherwise liable for), your liability coverage can be used to pay out death benefits to the bereaved.
Compare Insurance Rates
Ensure you are getting the best rate for your coverage. Compare quotes from the top insurance companies.
How Much Will You Pay for Home Insurance?
Home insurance costs vary based on a variety of factors, including location, replacement cost coverage, personal coverage and deductible amounts. Choosing higher or lower levels of coverage can impact your rates, just like choosing higher or lower deductibles.
Home Insurance Calculator
Your home's location, it's amenities, and other factors impact pricing.
It is important to get multiple quotes to make sure you are getting the best possible rate. Comparing home insurance quotes can help lower your expenses and ensure you have the coverage you need. You can use an online quote tool to get rates from multiple companies in just a few minutes. You can also find rankings of the best home insurance companies online to help guide your purchase.
Additional Coverage Policies You May Need
Most insurance companies offer a wide variety of additional coverage options because every homeowner needs an insurance policy that is specific to their situation. Someone who lives in Houston will want additional flood insurance, while someone living in San Francisco would be wise to purchase both additional flood and earthquake coverage. There are many types of additional insurance you can purchase, including:
Jewelry or expensive item coverage: Expensive item coverage is excellent for people with specific high-value items that need additional coverage. This typically comes with a per-item limit and an overall limit, such as $2,500 per item/$5,000 overall.
Flood: Water damage, such as damage caused by falling rain or a burst pipe, is different from flood damage, which is damage caused by rising water from an outside water source. People who are hit by a hurricane generally find that wind damage from the storm is covered under their policy while flood damage is not. You should ask about the specifics in your policy and purchase additional flood insurance through the National Flood Insurance Program, if necessary.
Windstorm: In some parts of the country, insurance companies have opted not to cover damage from windstorms. In these areas, homeowners will need to purchase additional windstorm insurance coverage.
Earthquake: Earthquake insurance is additional coverage designed to pay for damages caused directly by an earthquake. This means that if your foundation cracks because of an earthquake, the repairs will be covered by your earthquake policy. However, if an earthquake causes a fire that subsequently damages your home, that claim would be filed under your homeowners policy.
Umbrella: Umbrella coverage is a good choice if you need more liability coverage than what is typically provided by a homeowners policy. If you have significant financial assets to protect, it is vital to purchase an umbrella policy to meet your liability needs.
How to Get a Homeowners Insurance Quote
You can get a quote directly from an insurance company, or use an online quote tool to get multiple quotes at the same time, but you will need the same information either way. Before you sit down to get a quote, you will need:
Property address
Style of home
Information on the state of the property (under construction, in bankruptcy, etc.)
Year built
Foundation type
Roof shape
Wall material
Year of last roof replacement
Additional structures
Flooring materials
Design features (vaulted ceilings, crown molding, etc.)
HVAC information
Security features (deadbolt, alarm, etc.)
Compare Insurance Rates
Ensure you are getting the best rate for your coverage. Compare quotes from the top insurance companies.
Read More on Home Insurance
About the Author
---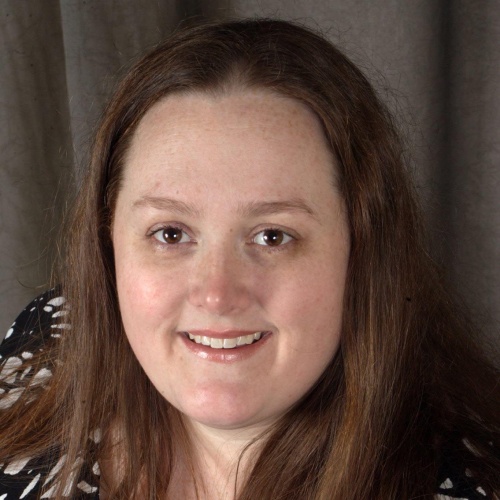 ---