Farmers Home Insurance Review: Pros & Cons, Ratings, & More
Last Updated: 6/30/2022
Advertising & Editorial Disclosure
Overview of Farmers Home Insurance
Farmers has the distinction of being one of the rare businesses to have started just before the Great Depression and remain in business still today. Founded in 1928 by two California farmers who walked farm to farm to sell their innovative new brand of farmer/rancher insurance policies, Farmers Insurance Group is now the 5th-largest home insurance company in the U.S., commanding an impressive market share of nearly 6 percent. But you may know Farmers best as the company whose "Hall of Claims" commercials show off some hilarious — and, unbelievably, true — claims filed by homeowners that Farmers Insurance has paid, including damage from an angry moose entangled in a swing set and a fire started by a dog reaching for pizza, all of which speak to the company's experience and customer care.
How Does Farmers Home Insurance Rate?
Financial Strength Rating
Effective Date: January 2020
A.M. Best's Financial Strength Rating opinion addresses the relative ability of an insurer to meet its ongoing insurance obligations. It is not a warranty of a company's financial strength and ability to meet its obligations to policyholders. View our Important Notice: Best's Credit Ratings for a disclaimer notice and complete details at http://www.ambest.com/ratings/notice.
Financial Strength is rated on a scale of D (poor) to A+ (superior). A rating notch of either a second "+" or a "-" indicates the gradation of financial strength within the category. We can't guarantee that the subsidiary of Nationwide Insurance rated here is the subsidiary that will underwrite your insurance policy. Check with your insurance agent and review A.M. Best's Financial Strength Rating Guide for more information.
Best's Credit Ratings™ are under continuous review and subject to change and/or affirmation. For the latest Best's Credit Ratings™ and Best's Credit Reports which include Best's Credit Ratings™), visit the A.M. Best website at http://www.ambest.com. See Guide to Best's Credit Ratings™ for explanation of use and charges.
Best's Credit Ratings™ reproduced herein appear under license from A.M. Best and do not constitute, either expressly or impliedly, an endorsement of MoneyGeek.com or its recommendations, formulas, criteria or comparisons to any other ratings, rating scales or rating organizations which are published or referenced herein. A.M. Best is not responsible for transcription errors made in presenting Best's Credit Ratings™. Best's Credit Ratings™ are proprietary and may not be reproduced or distributed without the express written permission of A.M. Best Company.
Pros and Cons of Farmers Home Insurance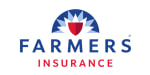 pros
The online quote tool sets recommended coverage limits but gives you absolute control to change these limits on all of the coverage options.
Farmers offers a wide range of discounts across the board, and even more in some states.
As one of the larger home insurance companies, Farmers offers numerous resources to help with claims in a disaster situation.
Farmers makes it easy to find numerous local agents through its website so you can speak directly to a representative in your area.
The mobile app allows you to pay your bill, receive electronic billing notices, find your agent's contact information, and even file your claim.
cons
The online quote tool offers several coverage options but doesn't necessarily explain what those coverages are or what the limits are for filing a claim.
Though it's a large insurance company, there are several states in which Farmers home insurance is not available.
JD Power gave Farmers 3 stars across the board in its 2019 Home Insurance Study. Its middle-of-the-road scores are beat by most recognizable competitors.
Farmers Home Insurance Coverage
Farmers' online quote tool provides three packages to choose from: basic, enhanced and premier. Each package has distinct features, with options allowing you to increase personal property limits and adjust replacement payments made on depreciated value or replacement value. Once you choose a package based on whether you want a lower premium or better protection, you're then able to customize the individual coverages within the package limitations.
Farmers 's Standard Coverage Options
The package that you choose determines your level of standard coverage, but you can change the individual limits. In fact, the Farmers online quote tool gives you more control over your standard coverage limits than most other home insurance companies.
Farmers's Additional Coverage Options
The additional coverage options that Farmers offers include the typical options you'd expect from most good home insurance policies as well as some less common additional coverages for your dwelling.
Available Discounts on Farmers Home Insurance Coverage
Homeowners can receive discounts for certain behaviors or actions that reduce your risk of filing a homeowner insurance claim. Depending on what state you live in, you also may find a range of additional discounts available. Some of the discounts you may find are listed below.
Type of Discount

Description

Bundle

If you have both a home policy and an auto policy with Farmers, you can get a discount.

Home improvements

Replacing your roof or renovating your house might earn you a home insurance discount.

Nonsmoker

If your home's residents don't smoke, you may be eligible for savings.

Security and fire protection devices

Burglar and fire alarms reduce your home's risk, which may reward you with an additional discount.

System update

If your home's plumbing, electrical or heating systems have been entirely replaced, this could provide additional savings.

Profession discount

If you or your spouse is, or has been, an employed in a qualifying profession—such as a police officer, doctor or teacher— or a member of an approved group, you can get a substantial discount on your home insurance.

New home

You may earn a discount if your home was built in the last few years.

UL-approved roofing materials

Special roof shingles designed to withstand the weather and approved by Underwriters Laboratories may help you save money.

Home safety

Certain home systems that monitor and protect against damage (such as water leak or gas valve shut-offs) or those with certain green features may provide additional discounts.

Claim forgiveness

If you go for five or more years without filing a claim, Farmers will waive your surcharge when you need to file one.

Cosmetic damage coverage

When you file a claim for functional damage, Farmers will cover costs to repair cosmetic damages up to a reasonable amount.
How to Make a Home Insurance Claim with Farmers
You can call or begin your home claim online. You don't have to log in to file your claim online. Once the process is started, you can find your claim representative online, even if you don't have your claim number handy. With the claim started, you can call or go online to find a vendor partner to handle repairs, talk to a claims rep to see about replacing your personal property or even find emergency housing.
How to Contact Farmers Home Insurance
CUSTOMER SERVICE PHONE NUMBER

888-327-6335
About the Author
---
---