Average Cost of Home Insurance: How Much Will Homeowners Coverage Cost You in 2021?
Average Cost of Homeowners Insurance
Featured Experts

Home insurance is usually required if you take out a loan to finance your house and still recommended even if you don't have a mortgage. The home's location, age, construction type and other factors determine the cost of homeowners insurance. MoneyGeek created a comprehensive study providing average rates on home insurance coverage to take the guesswork and sticker shock out of the equation. Determine the type of coverage you need and how to find the best price for home insurance so you can shop with confidence.
According to MoneyGeek's study, the average home insurance cost in the United States is $1,979 annually, or $175 per month..
The home's location, the home's value and the level of insurance coverage purchased are the biggest factors determining your annual home insurance cost.
Making your home more secure, updating the appliances and raising your deductible are a few ways you can save on the cost of home insurance.
Compare Insurance Rates
Ensure you are getting the best rate for your insurance. Compare quotes from the top insurance companies.
Average Cost of Home Insurance by Dwelling Coverage Amount
Dwelling coverage is one of the most important coverages you can have in your home insurance policy. If you have a claim with structural damage, the home insurance company will pay to rebuild or replace the home. Through the data collected for the study, MoneyGeek found the average home insurance policy for $250,000 dwelling coverage in 2020 has an annual premium of $1,979, or $165 per month (plus installment fees set by the insurance carrier).
Average Cost of Home Insurance
How Much Will Home Insurance Cost You?
Home insurance cost varies widely throughout the country and even throughout each state. Many different factors determine the annual cost of home insurance, including:
Location (state and ZIP code)
Dwelling coverage amount
Personal property amount
Other structures on the property (shed, barn, pool, fence, etc.)
Claims history (both personal and at the home's address)
Add-ons or endorsements
Deductible amount
MoneyGeek's study determined the average national cost of dwelling coverage to be $2,103 annually or $175 per month, based on a combination of each state's average dwelling coverage. Each state has a different average amount, so your state could be well below or above the national rate.
Comparing personalized insurance quotes from different companies based on the home's location, household information and home insurance coverage needs is the best way to know how much you'll need to pay.
Home Insurance Calculator
Your home's location, it's amenities, and other factors impact pricing.
Average Cost of Home Insurance by State
The location of your home is a big factor in determining the cost of home insurance. The average cost of home insurance varies by state and city. In MoneyGeek's study, Delaware has the cheapest dwelling coverage premium with an average annual cost of $717, or $59.75 per month, for a baseline coverage amount of $250,000. Meanwhile, Tennessee has the highest price point at $3,466 annually, or $288.84 per month.
Average Home Insurance Rates by State
Average Cost of Home Insurance by Deductible Amount
A home insurance deductible is the amount you will pay toward a covered claim. For example, if you have a home deductible of $1,000 and a covered claim of $10,000, you're responsible for $1,000 and the insurer will pay the remaining $9,000.
When choosing a home insurance deductible, the higher the deductible, the less you will pay in annual premiums. A higher deductible means the insurance company pays less per claim, and it discourages insureds from filing lower-value claims. These factors add up to premium savings for the homeowner.
However, be sure you can afford to pay the deductible amount at any time in case you have to file a claim. It's nice to save on premiums with a $2,500 deductible, but not if you aren't able to pay the first $2,500 if your home is damaged.
Review the table below to see examples of how your premiums will increase as your deductible decreases.
Average Home Insurance Cost by Deductible
What Factors Have the Most Impact on Your Home Insurance Cost?
Insurance companies save money by mitigating risk. The riskier it is to insure a home, the more the insurance policy costs. Some factors — like the home's age and claims history — matter more than others when determining pricing. Here are some of the criteria insurers use to determine the price of a policy:
Coverage Type: Replacement cost on the dwelling and contents is more expensive than actual cash value, but it's worth it to not have to pay for depreciated value if you have a claim.
Home Location: The home's location matters. The more dense the population and the higher the frequency of weather-related events, the more expensive the base rate will be for that area.
Dwelling Coverage Amount: One of the biggest factors is the dwelling coverage amount. The more value your home has, the more expensive it will be to repair or rebuild, and the more you will pay in home insurance cost.
Personal Property Coverage: The basic home insurance policy automatically provides 70–75% of the dwelling coverage as personal property coverage. This is built into the cost but can be increased independently if needed. Personal property coverage is the most significant factor in renters insurance costs, much like dwelling coverage is for home insurance.
Deductible Amount: The higher the deductible, the lower the premium cost, but the more you have to pay out of pocket if you file a claim. Check deductible options to see if the premium savings is worth the higher deductible amount.
Age of Home: The older the home is, the more likely it is you'll file a claim, and the more expensive the payout will be for repairs or replacement. Updating the roof, heating and cooling sources, electrical and plumbing could lower the home insurance costs on an older dwelling.
Credit Score: Most states allow insurers to use your credit history when determining your home insurance premium. The only states that don't are California, Maryland and Massachusetts.
Frequency of Claims: The more claims you file, the higher the cost for home insurance. Claims typically stay "chargeable" for 3–5 years and follow you from company to company and house to house. Be smart about filing claims, avoid filing inexpensive claims and mitigate damage before a weather event is forecast to keep your claims frequency as low as possible.
Other factors: These factors are less impactful but are still used to determine your rate: roof type and age, pool, aggressive pets, security systems and proximity to the nearest fire department.
Compare Insurance Rates
Ensure you are getting the best rate for your insurance. Compare quotes from the top insurance companies.
FAQs About the Cost of Home Insurance
Many factors impact the cost of home insurance. Most are specific to the home, while some are based on your personal information and claims history. Here are answers to the most common questions asked about the cost of home insurance.
What is the average annual cost of home insurance?
According to data collected in MoneyGeek's study, the average annual cost of home insurance is $2,103. This average is calculated using the average of state-specific baseline dwelling coverage premiums. Rates vary based on your home's value, location and other factors.
What is the average monthly cost of home insurance?
Using the same data, the average monthly cost of home insurance is $175. You may be able to make monthly payments through an escrow, meaning you submit one payment to your lender that includes both your mortgage cost, homeowners insurance cost and other fees. Your monthly payments depend on many factors, so your costs may be higher or lower than the national average.
How much will home insurance cost you?
There are many factors (location, claims history, home coverage needs, etc.) used to determine how much you will pay for home insurance coverage. To get an idea of what you can expect to pay, you can use MoneyGeek's estimator tool or request personalized quotes from insurance companies.
What factors impact home insurance costs?
The home's location and coverage needs are the two biggest factors that impact home insurance costs. The home's construction type, age and building materials — along with your personal factors like credit score — also determine how much you pay for your policy.
Expert Insight on Affordable Homeowners Insurance
MoneyGeek teamed up with experts to get insight on how consumers can find affordable home insurance with the right coverages. These experts offer tips and advice for purchasing home insurance on a new home or comparing quotes on your existing home.
What are your top tips for saving on the cost of homeowners insurance?

How does the home's construction type impact insurance or other costs?

What steps can homeowners take to lower their insurance costs?
---
Jake Hill
CEO of DebtHammer
Marissa Sweet
Commercial Property and Casualty Insurance Consultant at PropertyCashin.com
Phil Hearn
Strategic Business Consultant at Real Estate Bees
---
About the Author
About the Author
---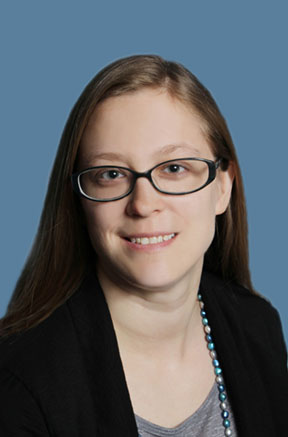 ---