Dwelling coverage in your homeowners insurance policy is the coverage that will pay to replace the actual structure of your home. How much dwelling coverage you need is determined by how much it will cost to rebuild your home and any attached structures, such as a garage, front porch or back deck, according to current construction and materials costs.
Dwelling coverage should be enough to cover the cost of rebuilding your home.
You should periodically reevaluate your dwelling coverage limit to reflect the current value to rebuild your home.
Dwelling coverage refers only to the amount needed to rebuild your home, not personal property like electronics, clothing and other belongings.
What Is Dwelling Coverage?
Most likely the highest coverage limit in your homeowners insurance policy, dwelling coverage pays to rebuild your home if it burns down, is destroyed by a tornado, is crushed by falling trees or otherwise damaged by covered hazards. The dwelling limit is the maximum amount your homeowners insurance company will pay to rebuild your home using current construction, materials and labor costs.
What Does Dwelling Coverage Protect in Your Home?
Dwelling coverage protects all structural elements, plus any structure considered to be "attached" to the home. These include:
Foundation
Frame, flooring and windows
Roofing
Fireplace chimneys
Plumbing, electrical and HVAC systems
Built-in fixtures (cabinetry, bathroom sinks, tubs, showers, etc.)
Built-in appliances (water heater, furnace, water filtration system, etc.)
Attached garage
Front or side porches
Back deck
In-ground swimming pool
Home Insurance Calculator
These are annual estimates. Get a personalized quote to determine your costs.
What Does Dwelling Coverage Not Cover?
Although they may be covered under other elements in your homeowners insurance policy, such as personal property coverage, dwelling coverage does not cover the following items:
Detached garage
Above-ground swimming pool
Fencing
Gazebos
Playsets or trampolines
Tool sheds or tiny homes
Treehouses
What Hazards Are Covered by Dwelling Coverage?
When people think of damage to their homes, they often think of fire or storm damage, such as a tornado or hurricane. However, these are just some of the many hazards or perils covered by dwelling coverage. Dwelling coverage actually covers damage from the following perils:
Fire and smoke
Windstorms, including hurricanes
Hail
Lightning
Heavy snow, sleet or ice
Tornadoes
Sudden, unexpected water damage, such as burst pipes
Explosions
Falling objects, including aircraft
Vehicle striking home
Theft
Vandalism, including civil disturbance damage (i.e., riot or protest)
HO-2 Policy
Some homeowners insurance policies limit the hazards they will cover. Known as an HO-2 policy, this dwelling coverage covers what it refers to as "named perils," meaning it must be one of the specific hazards listed on the policy to qualify for coverage. These named perils include the items listed above, as well as volcanic eruptions, freezing of household systems, damage from sudden power surges and the sudden or accidental cracking, burning or bulging of specific household systems.
HO-3 Policy
An HO-3 policy, the most common homeowners policy sold in the U.S., expands dwelling coverage to cover damage due to hazards beyond those found in an HO-2 policy. Offering coverage for what is known as "open perils," an HO-3 policy covers any damage to your home except for those items specifically excluded on your homeowners policy.
What Hazards Are Not Covered
Even with the best homeowners insurance policies, there are always hazards excluded by your dwelling coverage. These often include:
Flooding
Earthquakes
Sinkholes
Sewer backups
Routine wear and tear
Damage from falling trees with pest infestations
Mudslides
Damage by pests, such as termites
Land erosion
However, it often is possible to purchase separate insurance policies that cover these particular hazards.
How Much Dwelling Coverage Do You Need to Protect Your Home?
To determine how much dwelling coverage you should purchase, you need to find out how much it would cost to rebuild your home. This is not the same amount as your mortgage or home appraisal. Instead, you need to find out the current costs for construction, materials and labor.
How to Estimate Your Rebuild or Replacement Cost
Most home insurers and agents have a tool that can quickly calculate the replacement cost of your property. Contacting them lets you determine what dwelling coverage is best suited for your policy. But even with the best estimate, your dwelling coverage limit may still fall short if you file a claim to rebuild your home. To protect you in this instance, consider adding extended replacement cost coverage or an inflation endorsement that will pay you an additional amount — usually 25% or 50% of your dwelling limit — toward rebuilding costs.
Most homeowners insurance policies also allow you to choose between replacement cost value and actual cash value policies. With a replacement cost value policy, your dwelling coverage is for the full replacement amount without any depreciation. Actual cash value coverage looks at the cost to rebuild your home and then reduces the amount based on depreciation according to the home's age and wear and tear. While the premium for an actual cash value policy is typically about 10% less than replacement cost coverage, you may be left with a hefty balance to pay after your home is rebuilt.
If you prefer not to worry about having enough coverage to rebuild your home, you can purchase guaranteed replacement cost coverage, which will pay to rebuild your home regardless of the cost. Of course, this coverage comes with a much higher premium than most standard dwelling coverage policies.
What Factors Impact Replacement Cost?
Many specific factors could affect the cost of rebuilding your home, including the materials found in your home, such as:
Exterior facade: wood, brick or veneer
Number of bathrooms
Type of roof and roofing materials
Interior features, including fireplaces, crown molding and custom cabinetry
The current costs for new built-in appliances and household systems
Also, ask about current building codes that could increase the cost to rebuild your home from its original construction. In addition, if you have an older or custom home with special features that could be difficult to replace or replicate, this will increase the amount of dwelling coverage you will need.
MONEYGEEK EXPERT TIP
A recent analysis from the Insurance Information Institute indicated property replacement costs increased a cumulative 30.4% between 2018 and 2022, substantially higher than the rate of inflation. That makes evaluating how much dwelling coverage you need very important to ensure you have enough. An insurance agent (or insurer) should be your first choice for this as they have a tool to calculate replacement costs. — Mark Friedlander, Director, Corporate Communications, Insurance Information Institute
How Much Dwelling Coverage Do You Need if You Own a Condo?
If you live in a condominium, you may not need traditional homeowners insurance, but you do need enough coverage to replace your property based on the current replacement value if it is destroyed by a covered peril and you need to purchase a new condo elsewhere. For example, if your unit is valued at $500,000, you need enough coverage to fully replace it in the current market, which may mean a higher amount than $500K.
Your homeowners association (HOA) should have one of two types of dwelling coverage.
With a "bare walls in" policy, your HOA provides coverage for the building that houses your condo, meaning it will rebuild or repair the framework of your unit in the event of damage. You should have dwelling coverage known as an HO-6 policy that pays to rebuild or repair the condo's interior — including floors, walls, cabinetry and bathroom fixtures, such as a tub or shower — as well as your personal property.
With an "all in" policy, your HOA covers all aspects of your condo structure, including the interior and attached fixtures like cabinets and bathroom sinks. In this instance, you would need insurance for your personal property, such as clothing, furnishings, dishes and electronics.
The variable with the above HOA policies is how much coverage will the master condo policy provide you in the event of a destroyed building because, in addition to what an HO-6 policy covers and personal property coverage, you need coverage to completely replace your condo unit if the building is destroyed. The common recommendation is to have an insurance agent review the master condo policy to determine how much coverage you need to purchase to replace your unit.
Other Cheap Home Insurance Providers
How Much Dwelling Coverage Do You Need if You Own a Rental Property?
Because most homeowners insurance companies will not cover a loss if you have rented out your home to someone else, it's important to obtain dwelling coverage specifically for landlords. Unlike regular homeowners insurance, this coverage will not protect your renters' belongings. For that, they will need to get their own renters insurance policy.
When shopping for dwelling coverage for landlords, look for policies with the following:
Coverage for damage to the structure caused by the same hazards as regular dwelling coverage.
Coverage for your own personal property used in the course of maintenance or for tenant use, such as appliances or lawn equipment.
Liability coverage in the event a tenant or their guest is hurt on the property.
Coverage to cover the loss of rental income if the property cannot be rented during repairs or reconstruction.
Be prepared to pay higher premiums for landlord policies; these generally run about 25% more expensive than regular homeowners policies. Shop with at least three different insurance companies and compare insurance quotes to find the best rates.
Read More on Home Insurance
About Margaret Wack
---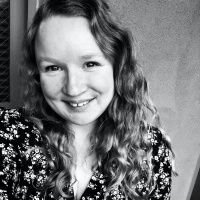 ---