Cheapest Homeowners Insurance for Seniors
---
Compare Rates and Save on Car Insurance
By Mark Fitzpatrick, Content Director
Edited by
Rae Osborn
State Farm provides the most affordable home insurance policies for seniors, with rates averaging $85 per month. It's important to note that home insurance rates are not based on your age — instead, costs vary depending on factors such as your home's location, coverage and the age of your home. Seniors can save on their monthly premiums by exploring and comparing quotes from various providers.
To aid seniors in securing the best and most affordable home insurance, MoneyGeek has analyzed average premiums across various dwelling coverage levels and individual insurance requirements.
Cheapest
Homeowners
for Seniors
2023
Cheapest Homeowners Insurance for Seniors
Cheapest Overall Home Insurance for Seniors
The cheapest overall home insurance provider for seniors is State Farm, with an average monthly premium of $85, or approximately $1,026 annually. It's worth noting that home insurance providers do not determine rates based on age. Instead, some insurers offer discounts tailored to seniors, such as reductions in premiums for those who are of retirement age.
Following State Farm, Nationwide trails closely, offering competitive rates at an average of $103 per month — a modest difference of $18 per month compared to State Farm.
These rates are for a standard policy encompassing $100,000 in dwelling coverage along with $50,000 in personal property coverage. Explore the table below to compare home insurance quotes from the most affordable providers.
Travelers, the more costly provider, costs $221 more per month compared to State Farm — making it all the more important for seniors to compare home insurance quotes to find cheap home insurance.
Age has no bearing on insurance rates, especially for seniors. Instead, the pricing of each policy is determined by a range of factors such as the level of coverage, the location and age of your home, your credit score and more. While seeking an affordable rate is key, finding a policy that offers good value is equally important. Different providers present distinct advantages, ranging from extensive coverage to outstanding customer service. By comparing different options, seniors can find a cost-effective home insurance policy and one that best meets their needs.
MoneyGeek Top Pick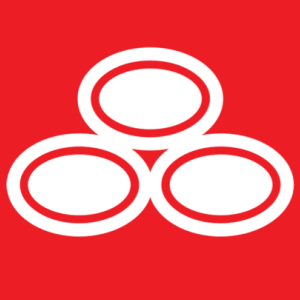 State Farm
With policies averaging $85 per month, State Farm is the most affordable option for senior homeowners. While State Farm doesn't offer any senior-specific discounts, the company does have a range of discounts that seniors can still qualify for, such as the Protective Devices discount, which rewards homeowners who install security systems such as burglar and smoke alarms and the Home Renovation discount for those who have recently renovated their homes.
Cheapest Home Insurance for Seniors by Coverage Limits
For seniors, the most cost-effective provider for a home insurance policy with $100,000 in dwelling coverage is State Farm, with an average charge of $85 per month. However, your "cheapest" provider may change based on the dwelling coverage limits, since they partly determine your premiums. Although State Farm is one of the most affordable home insurance providers for seniors across a wide range of dwelling coverage limits, your rate may differ depending on factors unique to you.
Discover which companies cater to seniors with the most affordable home insurance based on your preferred dwelling coverage limits below.
Cheapest Home Insurance for Seniors by Deductible
Filing an insurance claim involves dealing with deductibles, the amount seniors pay out of pocket before the home insurance kicks in. Seniors should consider their deductibles when comparing home insurance quotes, as higher deductibles lead to lower monthly premiums. For instance, a policy providing $100K in dwelling coverage with a $500 deductible averages $1,635 per year, whereas the same policy with a $2,000 deductible costs $1,360 per year.
This aspect can be particularly significant for seniors who may be budgeting on a fixed income. By choosing a higher deductible, you can manage your monthly expenses better.
Cheapest Home Insurance for Seniors by Credit Score
For seniors with a less favorable credit score, Nationwide is a viable option, offering an average rate of $173 per month. Credit scores are considered by home insurance providers as a measure of financial responsibility, with higher scores associated with a lower risk of filing a claim and better risk management techniques. However, insurers cannot use your credit score to determine your rates in some states, such as California, Hawaii or Massachusetts.
Explore below to see which provider is the most budget-friendly (has the lowest annual premium) based on your credit score and desired dwelling coverage.
Generally, those aged 58 and above have credit scores between 742 and 760 thanks to having long credit histories, accumulating cash and other benefits from their years of working. Maintaining such a good credit score can be beneficial, especially for seniors, as it can save an average of $2,685 annually compared to those with poor credit. Savings like these are particularly advantageous for seniors on a fixed income.
Cheapest Home Insurance for Seniors by State
Securing affordable home insurance for seniors can vary significantly based on geographic location. For instance, State Farm offers the lowest rates in 23 states, such as Colorado and Illinois. In comparison, Farmers is more budget-friendly for seniors in 11 other states, including California and New Hampshire.
A location's risk of weather-related damage or a region's theft rate influences home insurance premiums. Seniors who live far away from emergency services or who live in areas with stringent building codes may experience higher claims costs and frequency.
Refer to the table below to find which companies provide the most affordable home insurance for seniors in your state, according to your preferred dwelling coverage.
Cheapest Home Insurance for Seniors by Home Age and Type
For seniors living in homes they've cherished for decades, particularly those constructed around the year 2000, State Farm is the most budget-friendly option, averaging $85 per month. However, if you've recently moved homes, Nationwide may be a more economical choice, with premiums averaging at $42 per month.
Besides the age of your home, the type of roof and construction method also play a crucial role in determining premiums. For instance, tile roofs, known for their fire resistance, might be a safer bet than shake-treated ones, as they are more susceptible to breakage. On the construction front, frame homes might pose a higher fire risk, while masonry construction offers robust windstorm protection. These factors, intertwined with the age of your home, affect the likelihood of claims, leading insurers to adjust premiums accordingly.
To pinpoint the most cost-effective home insurance provider that aligns with your needs, utilize the table below to filter based on your home's age, frame type, roof type and desired dwelling coverage.
Home Insurance Discounts Seniors Can Qualify For
Securing a good home insurance policy is essential, especially for seniors who may have unique needs or budget considerations. There are several home insurance discounts specifically tailored to meet the circumstances and needs of seniors.
Senior Discount: This is a discount for seniors who reach a certain age. Age can vary by provider.
Claims Free: Seniors who have remained claims-free in the past five years may get a discount.
Bundling: Most home insurance providers offer discounts if you choose to bundle home insurance with another insurance type, such as auto insurance, health insurance, or life insurance. Seniors can find the best home insurance bundles just by shopping around.
Protective Device: Homes with protective devices installed, such as fire or burglar alarms, can often qualify seniors for a discount.
About Mark Fitzpatrick
---
---