Best Life Insurance for Smokers in November 2023
---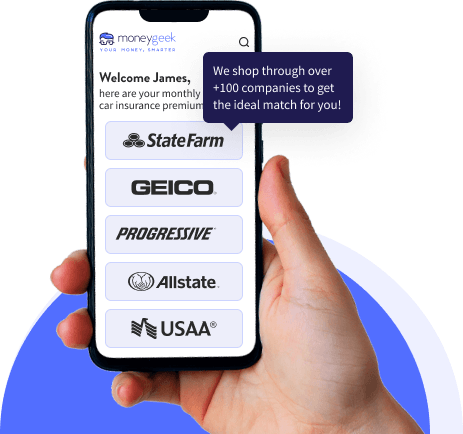 By Mandy Sleight, Licensed Insurance Agent, Finance Writer & Licensed Insurance Agent
Edited by
Victoria Copans
Life insurance companies use an applicant's health, occupation, age, lifestyle and habits to determine premiums. People who smoke tend to pay more than nonsmokers due to the health risks that come with smoking.
Comparing quotes and product features can help you find the best policy and provider based on your specific needs and profile. Nationwide emerged as the best life insurance company for smokers in MoneyGeek's analysis. It provides competitive rates, good customer experience and multiple policy choices, receiving an overall MoneyGeek score of 97 out of 100.
Best
Life Insurance
for Smokers
2023
Best Life Insurance Companies for Smokers
Best Overall Life Insurance for Smokers
Nationwide is MoneyGeek's top pick for smokers, with a MoneyGeek score of 97. With an average monthly cost of $36 for a 10-year term policy with $250,000 in coverage, it's a compelling choice. It also excels in high-coverage options, offering a $1 million policy at an average cost of $77 and earning a score of 98 for this category.
How was this MoneyGeek score calculated?
Best Overall: Nationwide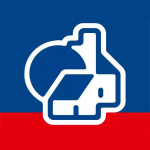 pros
Comprehensive product offerings for diverse needs
Strong financial stability with A+ AM Best rating
Streamlined buying process and 24/7 support
cons
Higher monthly cost compared to some competitors
Maximum coverage amount of $1.5 million, lower than some competitors
COMPANY HIGHLIGHTS
Nationwide has been in the insurance business for 97 years. The company offers a robust range of life insurance products, including term life, whole life, universal life and final expense policies. One of its standout features is its no-exam product, ideal for smokers who often face stringent medical checks. Nationwide issues its own policies and supports multiple payment options, making the buying process smooth. Its strong financial stability, evidenced by an A+ AM Best rating, adds another layer of trust. While the monthly cost may be on the higher side, the comprehensive offerings and customer-centric approach make Nationwide a top choice for smokers.
Best for Seniors Who Smoke
GEICO is our top choice for senior smokers aged 61–70, garnering a MoneyGeek score of 97. The company offers a 10-year term policy at a monthly cost of $389, issued through partners.
Best for Seniors: GEICO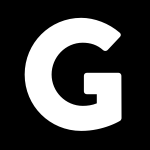 pros
Exceptional financial stability, A++ AM Best rating
Low customer complaint rates
24/7 online chat support available
cons
Doesn't directly issue life insurance policies
Limited to term life products
Doesn't support multiple payment options
COMPANY HIGHLIGHTS
GEICO is our preferred life insurance provider for seniors who smoke, mainly because of its partnerships with companies like Ladder. With 87 years in the industry, GEICO offers term life insurance policies that range from $100,000 to $8 million, with term lengths between 10 and 30 years. While the company doesn't directly issue policies, it does facilitate a smooth buying process with online research materials and 24/7 chat support. The absence of multiple payment options is a drawback, but the company's strong financial stability and low customer complaint rates make it a reliable choice for senior smokers.
Best No-Exam and Whole Life for Smokers
State Farm leads the pack in no-exam and whole life insurance policies for smokers. It received a MoneyGeek score of 99, the highest rating in these categories.
How was this MoneyGeek score calculated?
Best No-Exam and Whole Life: State Farm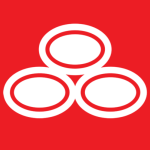 pros
A++ AM Best rating ensures financial reliability
Comprehensive range of life insurance products
Simplified buying process with multiple payment options
cons
No 24/7 online chat support
Limited term lengths for certain products
Customer satisfaction score lower than some competitors
COMPANY HIGHLIGHTS
State Farm is the go-to option for smokers seeking no-exam term life insurance. It's also the best choice for whole life policies. With 101 years in the industry, the company offers a broad spectrum of life insurance products, including term, whole and universal life policies. The availability of no-exam term life and guaranteed issue final expense insurance adds an extra layer of convenience for those who prefer to skip the medical exam. State Farm's strong financial stability, evidenced by an A++ AM Best rating, combined with a low rate of customer complaints, makes it a trustworthy choice for those prioritizing both coverage and service quality.
Average Cost of Life Insurance for Smokers
Life insurance rates vary widely by company, age and health status. Smokers typically pay higher premiums compared to nonsmokers. Based on average rates, male smokers pay $41 per month for a 10-year term life insurance with a $250,000 coverage amount.
Average Monthly Cost for Smokers
Costs also vary by life insurance company. To highlight the ranges you can expect to pay for life insurance for smokers, the tables below illustrate different coverage options from several top life insurance companies. The more coverage you choose, the more you pay for life insurance.
10-Year Term Cost By Company for Smokers
20-Year Term Cost By Company for Smokers
How Smokers Can Save Money on Life Insurance
Though life insurance is generally more expensive for smokers, that doesn't mean you can't save money on life insurance as a smoker. Here are some ways to save when applying for life insurance:
1
Quit Smoking
Quitting smoking is one of the best ways to save on life insurance. The length of time you have to be tobacco-free before you're eligible for nontobacco rates varies by the life insurance company but is at least a year.
2
Bundle Insurance Policies
If you buy life insurance from a company that offers home and auto coverage, you may be able to save with a bundle discount by purchasing more than one policy with the same carrier.
3
Get Group Life Insurance
If your employer offers life insurance, you can save with group rates. Group life insurance provides a set rate for a specific coverage amount and age and doesn't factor in smoking as part of the rate.
Being Considered a Nonsmoker After Quitting
If you want to get nontobacco rates, most life insurance companies require you to quit for at least a year to be eligible. The length of time varies and could be longer depending on the company. For instance, some companies won't consider you a nonsmoker until you've quit for two years.
If you already have life insurance and want to have your rate reconsidered, you have to get approval from the company and complete a medical exam to prove your tobacco-free status. You may have to pay for the medical exam to be reconsidered.
When to Buy a Policy if You're Quitting
If you don't have life insurance in place, you shouldn't wait to buy a policy, even if you're quitting smoking. If you were to pass away while you're waiting to be considered a nonsmoker, your beneficiary would miss out on the death benefit. Some life insurance companies offer a rate reconsideration, which means they will allow you to prove your tobacco-free status by completing a medical exam at a later date.
If the life insurance company doesn't offer the option of a rate reconsideration, you can apply for a new life insurance policy once you are considered a nonsmoker. Once you have the policy in place, you can keep your smoker rate or cancel it if it's no longer needed or worth the cost.
Compare Life Insurance Rates
Ensure you're getting the best rate for your life insurance. Compare quotes from top providers to find the most affordable life insurance coverage for your needs.
FAQ
Here are the answers to some of the most frequently asked questions about getting life insurance for smokers to help you get the best policy.
Life Insurance
Life Insurance
About Mandy Sleight, Licensed Insurance Agent
---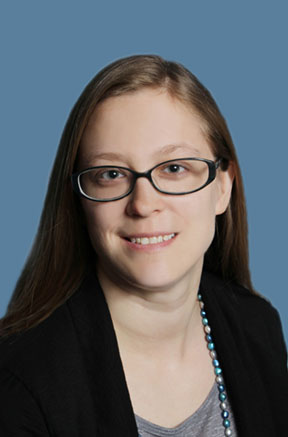 ---