Best Final Expense Insurance in October 2023
---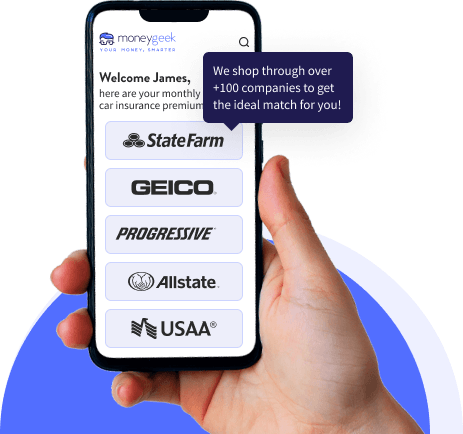 By Mark Fitzpatrick, Content Director
Fact Checked
By Mandy Sleight, Licensed Insurance Agent, Finance Writer & Licensed Insurance Agent
As funeral costs continue to rise, often surpassing $10,000, final expense insurance can be a valuable financial safeguard. This specialized insurance helps ensure that your family won't shoulder the financial responsibilities of your funeral or cremation.
MoneyGeek compared offers from multiple life insurance companies to help you find the best deal based on your specific needs and preferences. State Farm received the highest overall MoneyGeek score of 99. Meanwhile, Nationwide leads the pack in the buying process category and ranks second overall, and Progressive scores the highest in customer satisfaction.
Best
Final Expense
Insurers
2023
Best Final Expense Life Insurance Companies


Best Overall Final Expense Life Insurance Company
State Farm is the best choice for final expense life insurance, receiving an overall MoneyGeek score of 99. The company excels in financial stability and product diversity, key factors when considering a long-term commitment like life insurance. State Farm's offerings are designed to ease the financial burden of end-of-life expenses, making it a reliable option for those looking to secure their family's future.
How was this MoneyGeek score calculated?
Best Overall: State Farm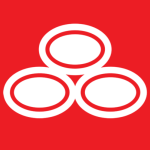 pros
Strong financial stability with A++ AM Best rating
Comprehensive product diversity, including final expense insurance
101 years in business, offering reliability and trust
cons
No 24/7 online chat support available
Guaranteed issue policies, including final expense product, may have higher premiums
COMPANY HIGHLIGHTS
State Farm has carved a niche for itself in the life insurance market, especially when it comes to final expense policies. With over a century in the business, the company brings a wealth of experience and reliability to the table. It offers guaranteed issue final expense insurance, which is one of its whole life insurance products. Final expense insurance is specifically designed to cover funeral and burial expenses, medical bills and other debts. This focus on final expenses makes State Farm ideal for those who want to ensure their loved ones are financially secure in dealing with end-of-life costs. The company's strong financial stability and diverse product offerings further solidify its position as a top choice for final expense life insurance.
Runner-Up and Best Buying Process
With a MoneyGeek score of 99, Nationwide offers an optimal buying process for final expense insurance, earning the highest rating in this category. This distinction underscores the company's commitment to a seamless customer experience, making it the top choice for those prioritizing ease of purchase.
Nationwide's overall score tied with State Farm, but it landed the runner-up spot due to State Farm's superior financial stability rating.
Runner-Up and Best Buying Process: Nationwide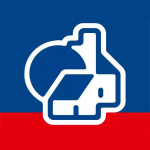 pros
Seamless buying process with 24/7 online chat support
Diverse product offerings, including final expense insurance
High customer satisfaction and low complaint rate
cons
Financial stability score slightly lower than top competitors
COMPANY HIGHLIGHTS
Nationwide stands out for its exceptional buying process. With 97 years in the business, the company has honed its customer service, offering 24/7 online chat support and multiple payment options. Nationwide not only issues its own policies but also provides a comprehensive range of products, from term to whole and universal life insurance. This makes it a one-stop shop for many insurance needs, including final expense coverage. If you're looking for a hassle-free buying experience coupled with diverse policy options, Nationwide can be a compelling choice.
Best for Customer Satisfaction
Progressive, with a MoneyGeek score of 96, stands out as the top choice for customer satisfaction among insurers offering final expense life insurance. It's worth noting that Progressive's policies are issued through partner companies.
Best for Customer Satisfaction: Progressive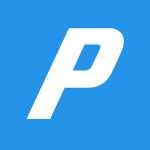 pros
Exceptional customer satisfaction ratings
Wide range of product offerings
Quick online quote availability
cons
Policies issued through partners and affiliates
COMPANY HIGHLIGHTS
Progressive earned the highest rating in the customer satisfaction category with a low rate of customer complaints. Although Progressive doesn't issue its own life insurance policies, it offers a broad spectrum of products, including term life, whole life and universal life, through its partners. The company has been in business for 86 years, adding a layer of trust and reliability. Its robust digital presence allows potential clients to get final expense insurance quotes online in as little as 60 seconds. However, Progressive's multiple payment options are limited, and there's no direct agent support over the phone.
What Is Burial and Final Expense Insurance?
Final expense insurance is a type of whole life insurance, meaning it won't expire after a specific amount of time. It usually provides coverage until you pass, though some companies have a maturation age, which only offers coverage to a certain age, usually 100. Final expense insurance is sometimes referred to as funeral insurance, burial insurance or modified issue whole life insurance, but all these terms refer to the same product.
Final expense insurance is no different from other whole life insurance policies. However, it usually has a smaller death benefit, making it more affordable. If you have this coverage, your beneficiary can use the payout as they see fit. However, it's primarily used to cover expenses from a memorial service, embalming, purchasing a casket or having a body cremated.
With a death benefit usually ranging from $5,000 to $25,000, burial and final expense insurance is popular among seniors to make sure their families are taken care of after their death.
How Final Expense Insurance Works
Navigating the financial implications of end-of-life expenses can be a significant concern, especially if you're retired and lack coverage from a personal or employer-sponsored life insurance policy. Final expense insurance offers a solution to this challenge.
Key Steps to Acquire Coverage
Application: Most policies require you to answer a few health-related questions, although some offer guaranteed acceptance without any health queries.
Premium Payment: Once approved, you have the option to pay premiums either weekly or monthly.
Utilizing the Death Benefit
End-of-Life Expenses: The death benefit primarily aims to cover costs like final medical bills, burial or cremation.
Additional Uses: Beneficiaries have the flexibility to use the death benefit for other needs, such as purchasing caskets or urns.
This policy type provides a financial cushion, allowing your beneficiaries to manage these costs more effectively. While the primary purpose of the death benefit is to cover end-of-life expenses, it offers the flexibility to be used for other financial needs as well. This adaptability makes final expense insurance a versatile financial tool in preparing for the inevitable.
Final Expense Payouts
The process for claiming death benefits from final expense life insurance is similar to other life insurance policies. Your beneficiaries will need to present your death certificate and a completed claim form. They also need to have your policy information.
In most cases, the insurer releases the payout within 30 days of filing. Your beneficiaries receive the amount as a tax-free lump sum.
Cost of Final Expense Insurance Policies
The cost of final expense insurance depends on several factors. Typically, the older you are when you purchase your policy and the higher your coverage level is, the more expensive your premium becomes.
Life insurance companies also have varying requirements. Some will ask you to complete a health questionnaire, while others guarantee acceptance. Policies with guaranteed acceptance pose a lower risk for you, but they typically cost more than those that require you to answer health-related questions.
Compare Life Insurance Rates
Ensure you're getting the best rate for your life insurance. Compare quotes from top providers to find the most affordable life insurance coverage for your needs.
How to Choose a Policy and Coverage Amount
Similar to other types of life insurance, final expense plans can have varying face-value amounts. A coverage amount of at least $10,000 is ideal, but you can increase your coverage to $20,000 or even higher. Remember that the higher your limit is, the more expensive your premium becomes.
Final expense insurance is best suited for those of a certain age — typically, buyers who are 60 and older and have little to no income benefit most from this coverage. It may also work for those who have severe health conditions because it is more affordable than term life or permanent life plans.
Depending on your preference, you can purchase simplified issue life insurance, which requires you to answer several health-related questions. If you think your health condition is a cause for concern, guaranteed issue life insurance may be a better alternative.
Cost of Final Expenses, Including Burial and Funeral
According to the National Funeral Directors Association, the national median cost of a funeral is $7,848. This only covers the barest of services, including viewing and burial. A funeral with cremation is less expensive at $6,971.
If you add on the cost of internment in a cemetery, monument or marker prices and flowers, final expenses can exceed $10,000.
Will You Need to Have a Health Exam or Answer Health Questions?
Insurers often offer two types of final expense plans: simplified issue and guaranteed issue. Neither will require you to go through a health exam (most insurers won't ask this of you for final expense insurance), but simplified issue life insurance will require you to answer several health-related questions.
Guaranteed issue life insurance, as the name implies, ensures automatic acceptance. It cuts out a step in the process but also costs more and may require a waiting period before the full death benefit is available.
Guaranteed Acceptance vs. Final Expense With No Waiting Period
A guaranteed acceptance (or guaranteed issue) policy doesn't require a health exam or answers to health questions, so these policies are generally more expensive. However, these plans typically come with a waiting period, which means your full death benefit won't be available for at least two years unless you suffer an accidental death.
A final expense with no waiting period policy means your beneficiaries get your entire death benefit from day one of coverage, even if you've only made a single payment of your premium, which makes this kind of policy very popular for final expense plans.
Payout Denials
Most policies guarantee that your beneficiaries will receive your death benefit within 30 days after filing the claim. However, there are several reasons why there may be delays. Here are some of the most common ones:
1
They file incomplete or incorrect forms
There are several documents your beneficiaries need to submit to your insurer to complete the claim filing process.
2
The cause of death was homicide
Insurers need to investigate and ensure the beneficiaries were not involved in the incident.
3
The premium payments are not up to date
Most insurers have a 30- or 31-day grace period after the payment due date. If you pass away within the grace period, your beneficiaries may still be eligible to get the payout minus whatever is past due.
Who Should Consider Final Expense Insurance
We all want to save our loved ones from additional stress when the worst happens. When you die, the last thing you want is for your family to be under financial distress from end-of-life expenses. That's what makes having final expense insurance a good choice.
That said, final expense plans are best suited to specific situations. Here are some factors you may want to consider when deciding whether it's the right kind of life insurance for you:
There's a reason why funeral insurance is popular with seniors — they are the target market for this type of insurance. Even if you're well into your 80s, you can still purchase it.

Your financial responsibilities

People purchase life insurance to ensure their loved ones have financial support when they die. Final expense insurance is more affordable because the death payments are primarily for end-of-life expenses. If you have long-term costs such as mortgages or long-term dependents, it may not be the best option for you.

Your general health condition

Insurers factor in whether you're in good health when setting premiums. If you're not in the best health, you may find yourself paying a high premium or not qualifying for a policy at all. Funeral insurance is typically a better option when you have health issues.

If you're relatively young and in good health, you may want to consider other types of life insurance policies.
Burial Insurance Alternatives
Final expense insurance isn't your only option when you want to leave something behind for your beneficiaries to use for your funeral expenses. You may find other types of policies to be better suited to your current situation.
If you find that purchasing funeral insurance isn't the most logical option for you, here are some alternatives to consider:
1
Term Life Insurance
Based on the American Council of Life Insurers' 2022 Life Insurers Fact Book, 40% of new individual life policies in 2021, or 4.1 million policies, were term life insurance. These policies provide coverage for a specific amount of time, whether 10, 20 or 30 years. They're also more affordable than permanent life insurance, so they may be a better option if you're relatively young and healthy.
2
Pre-Need Insurance
This type of policy, also known as a funeral policy, is offered by funeral homes and funeral directors. It allows you to arrange the details of your funeral — the service and the burial or cremation — in advance, relieving your family of the burden of doing it themselves. The payout goes to the funeral home after your death instead of to your loved ones.
3
Self-Insure
If your only reason for purchasing life insurance is to cover your end-of-life expenses, you may want to consider saving up for it instead of paying a premium for years. It's best to decide on this early because the more time you have, the longer you have to set funds aside.
Compare Life Insurance Rates
Ensure you're getting the best rate for your life insurance. Compare quotes from top providers to find the most affordable life insurance coverage for your needs.
FAQ
To help you better understand the nuances of final expense insurance, here are some of the most commonly asked questions about it.
Life Insurance
Life Insurance
About Mark Fitzpatrick
---
---