Nationwide offers the best overall family life insurance plans. It's also the top option for families looking for a high coverage policy.
The best company in terms of affordability is Allstate, while GEICO ranks first for customer satisfaction. State Farm offers the best whole life and no-medical-exam policies for families.
Best Family
Life Insurance
2023
2023
Best Family Life Insurance Companies in 2023
Family Life Insurance Explained
Family life insurance is a plan that includes both spouses and children in one policy with a single premium payment. It could include one spouse on the central policy with the other spouse and children insured under riders or a joint policy for both spouses with the children insured through a rider.
For this analysis, MoneyGeek collected and analyzed data for term life insurance for a single policyholder. You can view the premiums as a baseline for family life insurance. Actual rates may differ as family life insurance typically includes riders for a spouse or children.
Family life insurance covers the entire immediate family on one policy with a single premium.
Typically, it makes sense for the breadwinner to get insurance rather than insure the entire immediate family.
To get the best value for your money, buy term life insurance and invest the difference you would pay for a permanent policy.
Best Overall Life Insurance for Families
Nationwide tops the list with an overall MoneyGeek score of 97. With an average monthly cost of $16 for a 10-year term policy with a $250,000 coverage amount, it offers a balanced blend of affordability and comprehensive coverage, making it an excellent choice for families.
Best Overall: Nationwide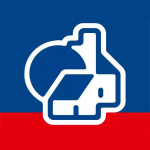 pros
Strong customer satisfaction with low rate of complaints
Seamless buying process, including 24/7 online chat support
Diverse product offerings, including term and whole life options
cons
Affordability score slightly lower than other metrics
Limited term length options compared to some competitors
COMPANY HIGHLIGHTS
Nationwide is MoneyGeek's overall top pick for family life insurance, securing a MoneyGeek score of 97. With 97 years in the industry, the company offers a wide array of life insurance policies, from term to whole and universal, catering to diverse family needs. Monthly premiums are competitively priced at $16 for a $250,000, 10-year term policy. This blend of affordability, extensive coverage options and customer satisfaction makes Nationwide a top-tier choice for families seeking quality and value in life insurance.
The company is also our top pick for those seeking high coverage amounts. On average, the monthly premium for a Nationwide 10-year term policy with a $1 million coverage amount is $33.
Cheapest Overall Life Insurance for Families
Allstate ranks first in affordability for families, earning an overall MoneyGeek score of 94. The company offers an average monthly cost of $12 for a 10-year term policy with a $250,000 coverage amount, making it an ideal choice for budget-conscious families.
Cheapest Overall: Allstate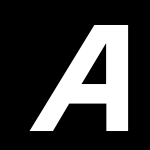 pros
Affordable average monthly cost
Extensive term coverage, ranging from $100,000 to $50 million
Strong financial stability with an A+ AM Best rating
cons
Higher-than-average customer complaints
Does not issue its own life insurance policies
COMPANY HIGHLIGHTS
Allstate is MoneyGeek's pick for the most affordable life insurance, particularly appealing to budget-conscious families. With an average monthly cost of just $12, the company makes life insurance accessible without compromising on financial stability. The company provides a wide range of term coverage amounts through its partners, from $100,000 to an impressive $50 million, and term lengths between 10 and 40 years. Allstate has been in the insurance business for 92 years and holds an A+ AM Best rating. Despite these advantages, the company has a higher-than-average rate of customer complaints.
Best for Whole Life and No-Medical-Exam Insurance
State Farm ranks first for whole life insurance and no-medical-exam policies for families, boasting a MoneyGeek score of 99 in both categories. State Farm offers stability and versatility with an A++ AM Best rating and a broad range of life insurance products.
How was this MoneyGeek score calculated?
Best for Whole Life and No-Exam: State Farm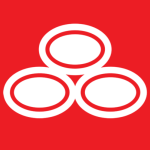 pros
Exceptional financial stability with A++ AM Best rating
No-exam policies available for term and final expense coverage
Offers Limited Pay Whole Life product, which allows locked-in premiums
cons
Buying process score slightly lower than other metrics
No 24/7 online chat support available
COMPANY HIGHLIGHTS
State Farm excels as MoneyGeek's top pick for both whole and no-exam family life insurance, securing a score of 99 in each category. With 101 years of industry experience and an A++ AM Best rating, the company offers a diverse range of products, including Limited Pay Whole Life. This policy allows you to completely pay for coverage in 10, 15 or 20 years, making it a good option for those who want to secure lifelong coverage for a child without the burden of premiums during retirement. It also offers no-exam policies in both term life and guaranteed issue final expense insurance, making it a convenient choice for families.
Best for Customer Satisfaction
GEICO came out on top in terms of customer satisfaction, earning a MoneyGeek score of 96. A policy costs an average of $13 per month.
For this category, GEICO tied with Progressive — both received perfect customer satisfaction scores. However, GEICO is the top pick due to its higher overall MoneyGeek score.
Best for Customer Satisfaction: GEICO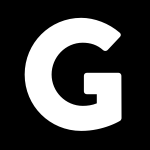 pros
Customer satisfaction backed by low complaint rates
Extensive term coverage options, up to $8 million
cons
Policies issued through partners, not directly by GEICO
Limited product diversity
Multiple payment options not offered
COMPANY HIGHLIGHTS
GEICO stands out as MoneyGeek's premier choice when it comes to customer satisfaction, with a MoneyGeek score of 96. Although GEICO's policies are issued through its partners, including Ladder, the company maintains an A++ AM Best rating, indicating robust financial stability. Customer satisfaction is a strong suit, as evidenced by low complaint rates. GEICO offers term life insurance with a highly affordable monthly cost of $13 and coverage amounts ranging from $100,000 to $8 million. With 87 years in the business and a user-friendly mobile app, GEICO makes life insurance accessible and reliable for families.
Who Should You Get Family Life Insurance
Whether you should get life insurance for your family depends on your circumstances. Coverage for the breadwinner could be sufficient, although it may be beneficial for both parents to have coverage for a family that depends on both incomes.
Life insurance is most crucial for families with income-dependent children. The best life insurance for a family of three or more is probably family term life insurance, as it's usually the cheapest.
Does

your family need life insurance?
---
Couples with income-dependent children will need coverage the most. Raising kids can be expensive, and having coverage in place can help ensure you can afford your children's lifestyle, even after the other parent is gone.
Families with non-income-dependent children will need less coverage or none at all. You may find you only need a small amount of coverage — or none — if your spouse can afford to pay off debts and your final expenses if you pass away.
Seniors usually only need enough coverage for final expenses as most have paid off their debts and have limited monthly expenses. A final expense life insurance policy for seniors is a great solution because it doesn't require a medical exam and has small coverage amounts, which is enough to pay for final expenses.
---
Reasons to Purchase Life Insurance for Your Family
If your family couldn't afford its lifestyle without your income, life insurance is worth it. You can purchase life insurance as income replacement for as many years of your income as you want. If you die, your spouse can use the life insurance death benefit so you can continue to care for your family even after death.

Most Americans have several thousands of dollars or more in debt. Family life insurance can pay off debt, including your mortgage, so your partner won't have to worry about making more money to meet debt payments. Paying the mortgage can also keep your family in their home once you're gone.

If your kids plan to go to college, a parent's untimely death could derail their goals. If you buy enough life insurance, your partner can set aside the funds your kids will need for college, so when they're ready, they can focus on their education and not have to worry about student loan debt when they graduate.

You never know what the future holds; one illness could jeopardize your family's insurability. Whether you buy a joint life policy or a family policy with riders, your spouse and children can use the coverage to prove insurability and get more coverage, regardless of their health status.
SHOULD YOU BUY LIFE INSURANCE FOR YOUR CHILDREN?
Buying life insurance for your children is a personal choice. However, it often isn't worth it unless there are family health concerns that could affect their insurability when they get older. A rider may be a better and more cost-effective option than buying a separate life insurance policy for a child.
How to Choose a Life Insurance Policy Type
Term life insurance is usually the best type of policy to get when buying life insurance for a family. With term life, you can get the most coverage for the lowest cost. Consider the following when comparing life insurance plan types:
1
Term Life Insurance
Term life insurance is typically easy to get, with many companies offering coverage with no medical exam for healthy applicants. It's also the cheapest option, so you can get the most coverage and stay within an affordable budget. However, term coverage is temporary, so it shouldn't be used for permanent needs.
2
Whole Life Insurance
Whole life insurance is more expensive but offers lifetime coverage, so it's best for permanent insurance needs, like paying for final expenses. It also has a cash value component, which helps you save money you can access while you're alive.
3
Universal Life Insurance
Another permanent life option is universal life. This policy type is like whole life, but it offers more flexibility. You can adjust your coverage amount and premiums as long as you meet specific criteria determined by the company and policy.
4
Simplified Issue Life Insurance
You may not qualify for a medically underwritten policy if you have health issues. Simplified issue life insurance has health questions on the application but doesn't require a medical exam to qualify. This option is best for those who can't qualify for other life options.
5
Guaranteed Acceptance Life Insurance
If you have serious health issues or are high risk, you may not qualify for simplified issue life insurance. Guaranteed acceptance life insurance is a possible last resort. While it's the most expensive option, you're guaranteed to be approved without health questions or medical underwriting.
MONEYGEEK EXPERT TIP
While permanent life insurance is a viable option for some, we recommend term life insurance for most people. With term life, you can get cheap coverage and invest the difference you would pay for a permanent policy. Over time, your investments might perform better than the interest that accrues on the cash value in a permanent life policy.
However, everyone's situation is different, and the benefits provided by permanent life insurance make it the best choice for some.
How Much Life Insurance Coverage to Get
How much life insurance coverage you need depends on several factors. A good rule of thumb is to get at least 10 times your annual salary. However, you can determine your individual needs by adding up the following:
Annual income and how many years you want to cover
Personal debt amount
Mortgage payoff amount
Current and future education expenses
Final expenses, like medical bills and funeral costs
Then, deduct your current savings and existing life insurance coverage amount. The total you're left with is the amount of life insurance coverage you need to meet your current and future financial obligations.
If you don't consider all these factors, your family could struggle financially with expenses they can no longer afford with you gone.
Should You Get Life Insurance for Each Member of Your Family?
The average cost of life insurance varies, but getting life insurance for each family member can be costly and unnecessary. While you can get family life insurance to cover each family member, it's usually not worth it and could strain your budget. The best approach is to insure the person whose income the family depends on most, which could be one or both parents.
Compare Life Insurance Rates
Ensure you're getting the best rate for your life insurance. Compare quotes from the top insurance companies.
FAQ
Still have questions about the best life insurance for families? Here are the answers to the most common questions on the subject.
Expert Advice on Best Family Life Insurance
What advice would you give to those looking to purchase life insurance for their family?

For low-income families, what are some of the most suitable life insurance options?

Are there any new or innovative products that have been introduced to the market recently?

What trends have you noticed in the industry that will shape choices or policies available to families?
Todd Wolfe, ChFC, CLTC
Senior Insurance Associate at Telemus
Robert McLeod, Ph.D.
Professor of Finance at Culverhouse College of Business at The University of Alabama
Chuck Czajka
CEO of Macro Money Concepts
Andrew Rosen CFP®, CEP®
President of Diversified LLC
Stacey S. Hyde, CPA, CFA®, CFP®
President at Envision Financial Planning
Steve Parrish
RICP®, Co-Director at The American College Center for Retirement Income
Sarah Kang
Financial Planner at UAK Diversified Wealth Management
Bridgette Long
Financial Coach, Insurance Agent, & Managing Broker for Quality Professional Management, Inc
John Lopez
Senior Professor of Practice at C.T. Bauer College of Business at the University of Houston
Christina Gamache
Founder at Audax Wealth Management, LLC (AWM)
Cody Moore
Wealth Advisor at Wealth Enhancement & Preservation
Life Insurance
Life Insurance
About Mandy Sleight, Licensed Insurance Agent
---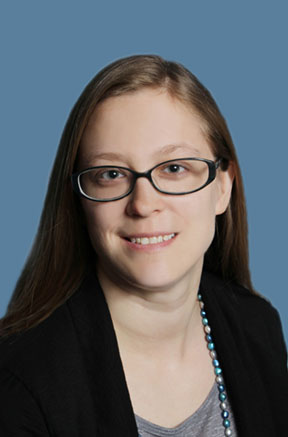 ---