Best Life Insurance Companies for Families in 2022
When you hear the term family life insurance, it usually means to have one life insurance policy that covers the entire family for a single premium. Companies offer family life insurance plans by providing a single policy with riders for the spouse and children or a joint policy with a child rider. The best family life insurance companies are State Farm, Nationwide, Transamerica and Prudential.
Advertising & Editorial Disclosure
Last Updated: 10/29/2022
After researching and analyzing dozens of companies, we found these companies offer the best family life insurance. State Farm has the overall best family life insurance plans. Nationwide is our runner-up for the overall best life insurance policy for a family.
The company with the best life insurance for low-income families is Transamerica. The best life insurance for veterans and their families is through Prudential.
Best
Life Insurance
2022
2022
Best Simplified Issue Life Insurance Companies in 2022
Family life insurance is a plan that includes both spouses and children in one policy, paying one premium for everyone. However, few companies call this type of life insurance "family life insurance." Fidelity and State Farm are two such companies.
A family life insurance plan could include one spouse on the central policy with the other spouse and children insured under riders or a joint policy for both spouses with the children insured through a rider.
Family life insurance covers the entire immediate family on one policy under a single premium.
Typically, it makes sense for the breadwinner to get insurance rather than insure the entire immediate family.
To get the best value for your money, buy term life insurance and invest the difference separately.
Best Overall: State Farm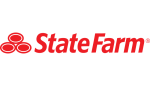 pros
Exceptional customer service
Superior financial strength
Convertible child coverage rider
cons
Must buy through State Farm agent
Can only quote term life online
COMPANY HIGHLIGHTS
State Farm wins as the best life insurance for families company, with a MoneyGeek score of 97.4. The carrier has the highest AM Best Rating available of A++, showing superior financial strength to handle obligations, like paying life insurance claims.
State Farm also ranks #1 in the 2021 J.D. Power U.S. Life Insurance Study, earning 822 out of 1,000 points for customer satisfaction.
Product offering
State Farm offers the most options for family life insurance, which is why we gave it the overall winner in the best life insurance for family category.
If you buy a Select Term, universal or whole life policy, you get the option to add a Select Term rider for your spouse and a Children's Term rider for children. The children's rider offers up to $20,000 in coverage per child with the option to buy five times the coverage amount when they turn 18. You can then convert up to five times the rider amount to permanent coverage when they turn 25.
There's also the Joint Universal Life policy, which covers both spouses. Add the Children's term rider to this for one of the best family life insurance plans.
Support features
To buy State Farm life insurance, you can work directly with a State Farm agent in person or over the phone. You can also get quotes for term life insurance online. Most applicants must complete a medical exam to determine their health class and rate. Although there are some application questions for the Select Term and Children's Term rider, there is no medical exam to include these riders on a State Farm life insurance policy.
Policy Types Offered:
Term life
Universal life
Whole life
Runner-Up: Nationwide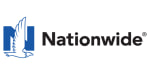 pros
Excellent customer service scores
Several riders available to customize the policy
cons
Children's term coverage ends at 22
Spouse rider not available on universal life
No joint life insurance policy
COMPANY HIGHLIGHTS
Our runner-up for best family life insurance is Nationwide, earning a MoneyGeek score of 88.6. Nationwide has an A+ AM Best rating, which shows its excellent ability to meet financial obligations. This life insurance carrier earns the #2 spot for overall customer satisfaction in the J.D. Power life insurance study, with 813 out of 1,000 points.
Product offering
Nationwide offers some of the best life insurance for young families, although its plans are not as customizable as State Farm.
If you buy term or whole life from Nationwide, you can add the 20-year Spouse rider. This rider can be converted to a permanent policy during specific events or at certain ages. Almost all Nationwide life policies can include the Children's Term rider, which provides coverage until age 22 or until they get married, whichever comes first.
While Nationwide offers a Survivorship indexed universal life policy that can cover both spouses, it's not eligible for the Children's term rider. This is a second-to-die policy, which means the beneficiary won't get a death benefit payout until the second insured dies.
Support features
Like State Farm, Nationwide only offers term quotes online. You can get quotes and buy life insurance in person with a Nationwide agent or over the phone. Most life policies require a medical exam, but Nationwide has special considerations for those with diabetes, cancer survivors and high blood pressure. The healthiest applicants can skip the medical exam, thanks to Nationwide's Intelligent Underwriting process.
Policy Types Offered
Term life
Universal life
Variable life
Indexed universal life
Whole life
Best for Low-Income Families: Transamerica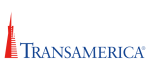 pros
Additional insured rider covers up to 5 people
Use the interactive online tool to build your best policy
Some applicants can get up to $2 million without a medical exam
cons
Children's rider only covers up to age 18
Additional insured rider only available in universal life
Must purchase through Transamerica agent
COMPANY HIGHLIGHTS
One of the most affordable life insurers, Transamerica earns a MoneyGeek score of 80.0. Transamerica has an excellent AM Best rating of A, which shows the insurer has a stable outlook and ability to handle monetary obligations. This carrier has earned 747 out of 1,000 points in the J.D. Power U.S. Life Insurance Study.
Product offering
If you're looking for the best life insurance for low-income families or just don't want to take a medical exam, consider Transamerica. Those who qualify can apply for up to $2 million in life insurance without a medical exam.
Transamerica offers a Children's Benefit rider on its life policies. This rider will cover children from 15 days old to 18 years old. Rather than have a spouse rider, Transamerica offers an Additional Insured rider. With this rider, you can add term life insurance coverage for up to five family members, including a spouse.
Parents and grandparents can purchase the final expense life insurance policy with the optional Children's and Grandchildren's Benefit rider. Up to nine children or grandchildren can be added, with coverage up to $5,000 per child.
Support features
Transamerica's Policy Explore feature allows you to find the best policy for you, figure out how much coverage you need and get a quote for term life insurance. Those who qualify can get up to $2 million in term life insurance without a medical exam. Answers to health questions on your application will determine if you need to take a medical exam.
Policy Types Offered:
Term life
Index universal life
Whole life
Best for Military & Veteran Families: Prudential

pros
Free coverage for dependent children
No health questions or medical exam is required if applying within 240 days of separation
Can convert to whole life insurance without proof of insurability
cons
Veterans who apply after 240 days must qualify for coverage
Coverage is no longer available after 485 days
COMPANY HIGHLIGHTS
Prudential offers affordable rates for veterans through Veterans Affairs (VA), earning the carrier a MoneyGeek score of 82.8. With an A+ AM Best rating, Prudential has an excellent track record of meeting its financial obligations. The insurer also earned 747 out of 1,000 points in the J.D. Power life insurance study.
Product offering
Prudential issues service members and veterans group life insurance through the U.S. Department of Veterans Affairs (VA), the best life insurance for veterans and families. As a group life insurance policy, veterans who apply within 240 days of separation from service don't have to answer health questions or take a medical exam. If applying after 240 days, there are health questions to answer for eligibility.
Veterans can get up to $400,000 in group term life insurance, with rates based on age and coverage amount. VGLI renews every five years, with premiums increasing based on your age at renewal.
Before ending your service, you can qualify for Servicemembers' Group Life (SGLI), and your spouse and children can qualify for Family Servicemembers' Group Life Insurance (FSGLI). Your spouse can be covered for up to $100,000, and for each dependent child, $10,000. Dependent children are covered for free.
Your spouse can convert FSGLI to an individual policy, term or whole life within 120 days of your service separation or divorce.
Support features
Service members and dependent children are automatically enrolled in SGLI and can enroll their spouses online. Veterans and service members can access their policy online through the VA website to view coverage, make changes and cancel coverage. Eligibility varies depending on your current military status, but many veterans can apply without health questions or a medical exam.
Policy Types Offered:
Should You Get Life Insurance for Your Family?
Whether you should get life insurance for your family depends on your circumstances. Coverage for the breadwinner could be sufficient, although it may be beneficial for both parents to have coverage for a family that depends on both incomes.
Life insurance is most crucial for families with income-dependent children. The best life insurance for a family of three, four or more is probably family term life insurance, as it's usually the cheapest.
Does

your family need life insurance?
---
Couples with income-dependent children will need coverage the most. Raising kids can be expensive, and losing a spouse or other parent while they're still young could be devastating. Having coverage in place can help ensure you can afford your children's lifestyle, even after the other parent is gone.
Families with non-income-dependent children will need less coverage or none at all. Without young children at home, the need for life insurance goes down. You may find you only need a small amount of coverage, or none, if your spouse can afford to pay off debts and for your final expenses.
Seniors usually only need enough coverage for final expenses. Most seniors have their debts paid off already, so they have limited monthly expenses. A final expense life insurance policy for seniors is a great solution because it doesn't require a medical exam and has small coverage amounts, which is enough to pay for final expenses.
---
Reasons to Purchase Life Insurance for Your Family
If your family couldn't afford its lifestyle without your income, life insurance is worth it. You can purchase life insurance as income replacement for as many years of your income as you want. If you die, your spouse can use the life insurance death benefit, so you can continue to care for your family even after death.

Most Americans have several thousands of dollars or more in debt. Family life insurance can pay off debt, including student loans and your mortgage, so your partner won't have to worry about making more money to meet debt payments. Paying the mortgage can also keep your family in their home once you're gone.

If your kids plan to go to college, a parent's untimely death could derail their goals. If you buy enough life insurance, your partner can set aside the funds your kids will need for college, so when they're ready, they can focus on their education and not have to worry about student loan debt when they graduate.

You never know what the future holds, and one illness could jeopardize your family's insurability down the road. Whether you buy a joint life policy or a family policy with riders, your spouse and children can use the rider coverage to prove insurability and get more coverage, regardless of their health status.
SHOULD YOU BUY LIFE INSURANCE FOR YOUR CHILDREN?
Buying life insurance for your children is a personal choice. However, it often isn't worth it unless there are family health concerns that could affect their insurability when they get older. A rider may be a better and more cost-effective option than buying life insurance for a child.
Which Life Insurance Policy Type Should You Get?
Term life insurance is usually the best type to get when buying life insurance for a family. With term life, you can get the most coverage for the least amount of money. While it's the cheapest, term life isn't always the best option. Consider these circumstances when comparing life insurance plan types.
1
Term Life Insurance
Term life insurance is typically easy to get, with many companies offering coverage with no medical exam for health applicants. It's also the cheapest option, so you can get the most coverage and stay within an affordable budget. However, term coverage is only temporary, so it shouldn't be used for permanent needs.
2
Whole Life Insurance
Whole life is more expensive, but it offers lifetime coverage, so it is best for permanent insurance needs, like paying for final expenses. It also has a cash value component, which helps you save money you can access while you're alive.
3
Universal Life Insurance
Another permanent life option is universal life. This policy is like whole life, but it offers more flexibility. You can adjust your coverage amount and premiums as long as you meet specific criteria determined by the company and policy.
4
Simplified Issue Life Insurance
If you have health issues, you may not qualify for a medically underwritten policy. Simplified issue life insurance has health questions on the application but no medical exam to qualify. This option is best for those who can't qualify for other life options and may only be offered with permanent coverage.
5
Guaranteed Acceptance Life Insurance
If you have serious health issues or are high risk, you may not qualify for simplified issue life insurance. Guaranteed acceptance life insurance is a possible last resort. While it's the most expensive, you're guaranteed to be approved without health questions or medical underwriting.
MONEYGEEK EXPERT TIP
While permanent life insurance is a viable option for some, we recommend term life insurance for most people. With term life, you can get cheap coverage and invest the difference you would pay for a permanent policy. Over time, your investments might perform better than the interest that accrues on the cash value in a permanent life policy.
Of course, we understand that everyone's situation is different and that the benefits provided by permanent life insurance make it the best choice for some.
How Much Life Insurance Coverage Do You Need?
How much life insurance coverage you need depends on several factors. A good rule of thumb is to get at least 10 times your annual salary. However, you can determine your individual needs by adding up the following:
Annual income and how many years you want to cover
Personal debt amount
Mortgage payoff amount
Current and future education expenses
Final expenses, like medical bills and funeral costs
Then, deduct your current savings and existing life insurance coverage amount. The total you're left with is the amount of life insurance coverage you need to meet your current and future financial obligations.
Without adding up these factors, your family could struggle financially with expenses they can no longer afford with you gone.
Should You Get Life Insurance for Each Member of Your Family?
The average cost of life insurance varies, but getting life insurance for each family member can be costly and may not be necessary. While you can get family life insurance to cover each family member, it's usually not worth it and could strain your budget. The best approach is to insure the person whose income the family depends on most, which could be one or both parents.
Compare Life Insurance Rates
Ensure you are getting the best rate for your insurance. Compare quotes from the top insurance companies.
Frequently Asked Questions About the Best Life Insurance Companies for Families
Still have questions about the best life insurance for families? Here are the answers to the most common questions on the subject.
Methodology
To come up with our ranking scores, we incorporated data from J.D. Power, AM Best, NAIC and our own MoneyGeek score, which we created by manually gathering thousands of quotes across major providers.
To determine the winners for the above categories, we used our qualitative research data to determine the best life insurance companies for families based on each company's product offering and support features.
About the Author
---
---