Mercury offers the cheapest minimum coverage car insurance in Oklahoma. Meanwhile, you may also consider GEICO, State Farm and Farmers as they offer the cheapest policies for certain types of drivers.
Those who wish to strike a balance between affordability and quality of service should look for the best auto insurance in Oklahoma.
Cheapest
Car Insurance
Oklahoma
2023
Cheapest Minimum Liability Car Insurance in Oklahoma (September 2023)
The cheapest auto insurance providers in Oklahoma for a minimum coverage policy are:
Mercury: $269 per year
Progressive: $277 per year
With an average annual premium of $634, Allstate is the most costly car insurance provider in the state for this coverage level, based on the companies that MoneyGeek analyzed.
Only bodily insurance liability (BIL) and property damage liability (PDL) are covered by the state's minimum auto insurance requirements.
Injuries or damages you cause to others are covered by a minimum coverage policy, but your own car is not covered. You should purchase a full coverage policy with comprehensive and collision coverage to pay for damages to your vehicle.
Compare Insurance Rates
Ensure you are getting the best rate for your insurance. Compare quotes from the top insurance companies.
Loading...
Cheapest Full Coverage Car Insurance in Oklahoma (September 2023)
MoneyGeek found that the following insurance companies in Oklahoma are the cheapest options for a full coverage policy:
GEICO: $808 per year
Mercury: $837 per year
The most expensive insurer in the state for full coverage is Home State Insurance Group, which charges around $1,440 annually.
Your annual rate will increase if you add comprehensive and collision coverage to get full coverage instead of a minimum coverage policy. In the case of GEICO, full coverage insurance is $449 more expensive than minimum coverage insurance.
The full coverage policy will financially protect you against both on- and off-road incidents. On-road incidents include running into a tree or being involved in a hit-and-run, whereas off-road incidents include damages from weather, fire, theft and more.
Your premium will be significantly impacted by how much insurance you need. The sample full coverage policy from MoneyGeek provides liability coverage of:
$100,000 bodily injury per person
$300,000 bodily injury per accident
$100,000 property damage per accident
Drivers who are looking to save more can try lowering their liability limits, choosing minimum coverage insurance or raising the deductible, although doing so increases the likelihood that an accident won't be adequately covered and could leave you financially vulnerable to a substantial loss.
How to Compare Cheap Oklahoma Car Insurance Quotes Online
Car insurance providers typically provide a quote tool online, and it may take up to 15 minutes and necessitate entering personal information. Furthermore, it takes additional time to enter your information on various insurance websites in order to compare rates.
MoneyGeek provides an auto insurance calculator so you can acquire a quick estimate without having to give personal information to numerous insurers. Choose your age, gender and driving history to get started.
Auto Insurance Calculator
See how the Average Annual Auto Insurance Rates vary with the options chosen.
Average Annual Auto Insurance Rates
Click the section of the wheel in your price range to see options.
Click an insurer below to visit their review page or continue to your personalized quote.
Cheapest Car Insurance in Oklahoma by Age (September 2023)
Age is one of the biggest factors affecting car insurance rates in Oklahoma. MoneyGeek found that Allstate, GEICO and State Farm offer the cheapest options on average, depending on what age group you and your family belong to.
Cheapest Car Insurance in Oklahoma for Teens and Their Families (September 2023)
Teen drivers covered by a parent's policy can frequently find the least costly car insurance in Oklahoma from the following providers:
Allstate: $1,948 per year for male teens and $1,833 per year for female teens
Progressive: $2,296 per year for male teens State Farm: $1,866 per year for female teens
At an average of $2,753 per year for boys and $2,598 for girls, Farmers charges the highest rate for adding teen drivers to a parent's policy.
These premiums are for a 16-year-old who is covered by their parent's insurance. It normally costs much less to add a teen to your insurance than for them to have their own policy. In most cases, it is illegal for a teen under 18 to purchase auto insurance. They must have a parent or guardian as a co-signer.
If a 16-year-old Oklahoman purchases his own coverage, they spend an average of $6,344 a year as opposed to $2,391 if their parents add them to an existing policy. It's a significant difference of $3,953.
Teenagers across the U.S. tend to have declining car insurance premiums as they age, with 19-year-olds getting the most affordable rates. In Oklahoma, the insurer with the cheapest rates for 19-year-old males is Allstate ($1,714 per year).
MONEYGEEK EXPERT TIP
On average, car insurance rates for male teens tend to be significantly more expensive than for female teens due to their higher accident frequency rate. This rate difference is not as notable when drivers reach their 20s and beyond. — Mark Friedlander, Director, Corporate Communications, Insurance Information Institute
Many insurance companies, including State Farm, Farmers, Allstate and Progressive, give discounts to both distant and good students. However, GEICO only offers teen drivers a good student discount.
Cheapest Car Insurance in Oklahoma for Young Adults (September 2023)
The cheapest auto insurance rates for young adults in Oklahoma are offered by the following companies:
GEICO: $977 per year
Mercury: $1,115 per year
With an average yearly premium of $1,827, Oklahoma Farm Bureau offers young adults the most expensive car insurance plan in the state.
Meanwhile, 25-year-old drivers in Oklahoma pay about $169 more than 40-year-olds for their insurance coverage with GEICO.
Cheapest Car Insurance in Oklahoma for Seniors (September 2023)
For seniors in Oklahoma, the following insurance providers offer the lowest rates:
State Farm: $842 per year
GEICO: $848 per year
The most expensive auto insurance for 65-year-old seniors is provided by Home State Insurance Group and costs an average of $1,478 annually.
In the case of State Farm, we estimate that drivers in their 60s typically pay $118 less per year for auto insurance than middle-aged drivers. As drivers enter their 70s and 80s, rates continue to rise.
Seniors in Oklahoma are eligible for specific discounts from Allstate, GEICO, Shelter, Mercury and Farmers. Because age is just one aspect that insurers take into consideration when determining premiums, comparing providers is the most straightforward way to find affordable and competitive coverage.
Cheapest Car Insurance for Higher Risk Drivers (September 2023)
State Farm offers the most affordable rates for drivers in Oklahoma who have tickets, at-fault accidents and DUIs on their records. Drivers with a history of traffic violations usually pay higher prices for auto insurance.
By enrolling in state-approved driving classes and regularly verifying your motor vehicle record for errors, you can raise your profile over time and receive better rates as a result.
Cheapest Car Insurance in Oklahoma After a Ticket
For drivers who have received a speeding ticket in Oklahoma, the following auto insurance providers offer the most affordable full coverage policies:
State Farm: $1,043 per year
GEICO: $1,086 per year
With a yearly premium averaging $1,644, Progressive is the most expensive insurer in the state for this type of offender. A speeding ticket might cause your auto insurance rates to increase by an average of $239 in Oklahoma, and a speeding ticket surcharge will be applied to your insurance premium bill for at least three years.
Cheapest Car Insurance in Oklahoma After an Accident
For Oklahoma motorists with an at-fault collision on their records, these companies provide the cheapest full coverage auto insurance policies:
State Farm: $1,117 per year
Allstate: $1,379 per year
Progressive imposes the highest average rate for drivers with a history of at-fault accidents at $2,170 per year. According to our average rate estimates, having a car accident in Oklahoma might lead to a $528 increase in the yearly premium. Plus, insurers apply an at-fault accident ticket surcharge to your insurance bill for at least three years.
Cheapest Car Insurance in Oklahoma After a DUI
These are the least costly options for full coverage auto insurance in Oklahoma if you have a DUI on your record:
State Farm: $1,043 per year
Mercury: $1,049 per year
With a yearly premium for DUI drivers averaging $2,143, Oklahoma Farm Bureau is the most costly insurer in the state for this particular violator. A DUI typically results in a $455 increase in your annual rate and stays on your driving record in Oklahoma for at least 10 years.
Cheapest Car Insurance in Oklahoma for Drivers With Poor Credit (September 2023)
The following insurers in Oklahoma offer customers with poor credit the cheapest rates:
Mercury: $1,162 per year
GEICO: $1,284 per year
State Farm charges $2,716 per year on average, the highest annual car insurance premium for people with bad credit in the state.
When determining your premium, insurers consider your credit-based insurance score. In Oklahoma, people with credit scores below 580 may wind up paying an average of $617 more for auto insurance than those with scores over 750.
Because drivers with poor credit ratings are more prone to filing claims, most auto insurers raise insurance costs to guard against loss. Like many other states, Oklahoma permits insurers to take your credit history into account when deciding rates.
Your insurance rate may go down if your credit score rises over time, but you may also look for insurers that provide discounts to help offset rate increases because of your credit.
Cheapest Car Insurance in Oklahoma for Sports Cars (September 2023)
The following insurance providers offer sports car drivers in Oklahoma the lowest rates:
Farmers: $1,103 per year
Allstate: $1,106 per year
Progressive is the most expensive provider of sports car insurance in the Sooner State, with an average annual premium of $1,714.
Sports car insurance is frequently more expensive to insure than typical auto insurance because these vehicles have more expensive repair and replacement costs. For instance, sports car owners in Oklahoma pay an average of $150 more per year for auto insurance than Toyota Camry LE owners do.
For the aforementioned prices, MoneyGeek used a Ford Mustang, but the make and model of the automobile can have a significant impact on insurance costs. Insurance premiums for electric, luxury and sports cars are usually higher than those for other models.
Cheapest Car Insurance in Oklahoma for Military Drivers (September 2023)
USAA provides affordable car insurance in Oklahoma for veterans and active-duty service members with an average annual rate of $753. Its services are available in every state and are tailored particularly for individuals who have a military background — USAA coverage is not available to the general public.
MoneyGeek Top Pick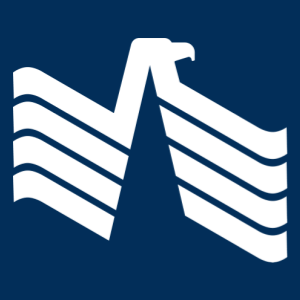 USAA
USAA offers several discounts for its policyholders, including bundling, good student, multiple car and safe driving.
Cheapest Car Insurance in Oklahoma by City
The city in which you live (and even the ZIP code) is one of several variables that affect how much car insurance costs in Oklahoma. Drivers who reside in areas where theft, vandalism or accidents occur more frequently are more likely to make insurance claims and therefore pay higher premiums.
Our study shows that Tulsa has the most affordable car insurance in Oklahoma, offered by Mercury at $913 per year. Mercury is also the cheapest option in Oklahoma City ($963), Broken Arrow ($970) and Norman ($1,064).
Use the table to compare the average cost of auto insurance in Oklahoma cities.
Car Insurance in Oklahoma: What You Need to Know
In order to properly register their vehicle and operate it, drivers in Oklahoma must present proof of their financial stability. This is usually in the form of insurance, which can be demonstrated by a certificate of insurance or an insurance card. Oklahoma mandates property damage liability and bodily injury liability coverages.
Oklahoma Car Insurance Requirements
State laws require minimum liability limits in order to drive legally, although this is probably insufficient coverage in the event of an accident. In Oklahoma, the required minimum liability coverage covers both property damage protection and bodily injury protection. MoneyGeek advises buying as much liability coverage as you can afford for increased financial security.
Drivers whose licenses have been suspended or revoked due to convictions for DUI/DWI, driving violations or operating a vehicle without insurance must submit an SR-22 insurance form in most states. However, Oklahoma has no such requirement.
Property Damage Liability

In Oklahoma, drivers are mandated to carry $25,000 in property damage liability insurance for every accident. If you cause an accident that results in property damage to someone else, you are liable for paying any damages beyond $25,000 out of your pocket.

Third-party medical costs will be covered under bodily injury liability coverage if you cause an accident. The minimum amount of coverage is $25,000 per person and $50,000 per accident.
For further financial security, MoneyGeek suggests getting bodily injury liability insurance with minimum levels of $100,000 per person and $300,000 per accident, as well as increasing the property damage coverage to $100,000. Comprehensive and collision insurance may be required if you finance the purchase of your vehicle or lease it.
Comprehensive insurance will cover any required repairs or replacements if your vehicle sustains damage in an off-road incident. Examples of these scenarios include theft, fire, vandalism and weather-related incidents. Collision coverage will pay to repair or replace your car if it is damaged in an on-road accident, either with another vehicle or an inanimate object like a telephone pole or tree.
Even though it's not required, MoneyGeek advises those with expensive cars to obtain comprehensive and collision insurance.
Car Insurance Alternatives in Oklahoma
A car insurance alternative in Oklahoma is for drivers to post a $75,000 bond to the Oklahoma Department of Public Safety for each vehicle they register, demonstrating their financial responsibility.
The Oklahoma Automobile Insurance Plan can help high-risk drivers who are unable to obtain auto insurance or a bond by calling 866-667-2827 or 405-842-0844.
FAQs About Car Insurance in Oklahoma
Car insurance shoppers frequently have concerns about both price and quality. To help with that, here are some of the most frequently asked questions about finding the cheapest insurance for different driver profiles in Oklahoma.
About Mark Fitzpatrick
---
---