Bad Driving Record? Best Cheap Car Insurance After an Accident
---
Compare Rates and Save on Car Insurance
By Mark Fitzpatrick, Content Director
Edited by
Victoria Copans
State Farm provides the best and cheapest full coverage car insurance for drivers with accidents on their record, regardless of age.
Accidents can raise insurance rates because they signal higher risk to insurance companies. Providers will typically charge you increased rates as long as the accident is on your record, generally between three and five years. The exact timing can vary based on the accident's severity, where the driver lives and the insurance company's rules. Some states and companies might view minor or non-fault accidents differently.
Best Cheap
Car Insurance
After Accident
2023
Best Cheap Car Insurance for Drivers After an Accident


State Farm has the lowest rates for drivers at fault in an accident.
If you're at fault in an accident or receive a ticket, your insurance rates are likely to increase. Generally, an accident can stay on your record for up to five years.
Even with a bad driving record, you may qualify for discounts that lower your car insurance rates. Shop around and compare quotes from multiple providers to find the best rates.
Best Car Insurance After an Accident
For most drivers with at-fault accident record, State Farm is the best and cheapest option. It has MoneyGeek score of 89 out of 100 with $$1,091 annual premium. Travelers comes in second with a score of 88/100 and an annual premium of $1,506.
Overall Best After an Accident: State Farm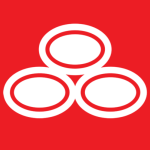 pros
Offers cheap rates for drivers with an accident, ticket or DUI.
Available in every state.
High score of 89 /100 in MoneyGeek's overall best provider comparison study.
cons
Doesn't offer some specialized coverage options, such as accident forgiveness, new car replacement or gap insurance.
Higher-than-average customer complaint ratio.
COMPANY HIGHLIGHTS
While car insurance companies, including State Farm, keep their pricing models confidential, State Farm consistently offers the most affordable coverage for drivers of all ages with accidents on their records. It also provides a broad range of stackable discounts to enhance savings. These competitive offerings ensure that insurance remains budget-friendly for everyone. State Farm offers policies in every state, making affordable insurance accessible. Switching to State Farm is straightforward, with free quotes available online or over the phone.
Read MoneyGeek's State Farm Auto Insurance Review
The table below is designed to guide you in choosing the right coverage. You can search for the best providers based on your age group and preferred type of coverage to help you make an informed decision.
By comparing quotes from different providers, you can find the best car insurance that suits your needs. Additionally, you can use MoneyGeek's car insurance calculator to preview potential policy costs before entering your personal details into a quote tool.
Cheapest Car Insurance After an Accident
On average, State Farm offers the cheapest full coverage policy after an accident for every age group:
Drivers aged 22-29: $1,347
Drivers aged 30-59: $1,091
Drivers aged 60+: $1,004
The provider's policies are 34% cheaper on average than the national average for drivers with a record.
Several factors determine your insurance premiums, not just accidents on your record. You can control some, like your address and credit score. Others, like your age or local insurance costs, are out of your hands. Even with an accident on your driving record, you can keep costs down by using available car insurance discounts and comparing insurance options every year for the best deal.
Cheapest Car Insurance After an Accident by State
State Farm is the most affordable car insurance provider in 21 U.S. states. State Farm consistently delivers unmatched value for drivers seeking cost-effective coverage, solidifying its reputation as a leading choice for many nationwide.
Car insurance rates can vary significantly from one state to another, especially for drivers with an at-fault accident on their record. Each state has its own regulations and laws that influence insurance premiums. In some states, specific laws dictate how much an insurer can increase rates after an at-fault accident, ensuring that hikes remain within reasonable limits. Drivers should know their state's guidelines to understand the potential impact on their insurance costs.
The following table displays the cheapest insurer by state for both minimum and full coverage policies.
WHAT CAN CAR INSURANCE COMPANIES SEE ON YOUR DRIVING RECORD?
Car insurance companies review driving records to assess a driver's risk level. These records include both at-fault and not-at-fault accidents, which can significantly impact premiums, and may highlight defensive driving course completions, which can benefit drivers.
You driving record also includes your:
Driving history
License classification
Points
Drivers should actively check their records for accuracy, as mistakes can affect insurance rates. If you find discrepancies, you should contact your state's DMV.
Best Cheap Car Insurance for Military Members After an Accident
For those affiliated with the U.S. Armed Forces, including active-duty service members, veterans and their families, select insurance providers may offer exclusive military discounts. Among these, USAA stands out, earning a score of 93 out of 100 in MoneyGeek's best car insurance comparison review. USAA frequently presents the most favorable rates for drivers with an at-fault accident violation.
If a driver has an at-fault accident on their record and is insured with USAA, they can expect to pay an average annual rate of $953 for full coverage.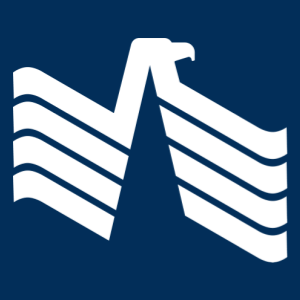 USAA
USAA offers competitive insurance rates tailored for active-duty military personnel, veterans and their families. USAA members can anticipate significant yearly savings on their car insurance premiums even with an at-fault accident on their record.
How Much Car Insurance Goes Up After an Accident
Car insurance premiums often increase after an at-fault accident because insurance companies see drivers with poor driving records as riskier to insure.
According to MoneyGeek's in-depth analysis of car insurance rates, full coverage policy costs increase by 24% after an at-fault accident, which amounts to an average of $208.
Premium Increase After an Accident
Average Driver
Annual Premium
$883
Driver With an Accident
Annual Premium
$1,091
Drivers with an accident pay:
$208 more
This is 24% more expensive.
How to Get Cheap Insurance After an Accident
A hike in car insurance premiums after an accident can strain your finances. However, by being proactive and exploring various options, you can find ways to mitigate the increase and secure a more affordable rate. Whether it's shopping around for different providers, taking advantage of discounts or improving your driving habits, there are actionable steps you can take to ease the financial burden.
Switch car insurance companies

If your current insurer raises your rates significantly at renewal time, consider switching to a different car insurance company. Every company uses a unique pricing model; some may offer better rates for drivers with accidents. There's no need to wait for your renewal to make the switch. You can switch car insurance after an accident, but you may need to work with your previous insurer if you filed a claim.

Shop around with multiple providers

Insurance companies use different methods to set rates, so quotes can vary widely. To find the best car insurance deal, get quotes from at least three different companies. Over time, accidents on your record impact your rates less, so you should compare rates each year to make sure you're getting the best price.

Bundle your home and car insurance policies

Many insurers offer home and auto bundles. Bundling these policies can often result in lower rates. Additionally, insuring multiple vehicles with the same company might qualify you for discounts. Inquire about bundling options for potential savings.

Having an accident doesn't disqualify you or other policy drivers from various discounts. You might be able to save on premiums by paying your policy in full, adding safety or security devices to your vehicle or participating in a telematics program.

Switch to a less expensive vehicle

Your vehicle type can influence insurance costs. Some cars, due to their safety profile or other factors, cost more to insure. When possible, consider vehicles known for safety and affordability, such as the Toyota Camry, to potentially reduce your premiums.
Compare Auto Insurance Rates
Ensure you're getting the best rate for your auto insurance. Compare quotes from the top insurance companies.
Frequently Asked Questions
Knowledge empowers your decisions, so spend some time looking over our frequently asked questions to equip yourself with the answers you need to pick the best car insurance following an accident.
Learn More About Car Insurance
Auto Insurance
Auto Insurance
About Mark Fitzpatrick
---
---