GEICO offers the cheapest car insurance in Norman. However, your coverage needs and profile may impact your top choice. GEICO also has the best rate for state minimum coverage and is the most affordable for drivers with a speeding ticket. USAA may be best for military families.
MoneyGeek also found the best car insurer in Norman that balances great service alongside cost; it's GEICO.
best
auto insurance
Norman
2023
The Cheapest and Best Car Insurance in Norman
The Cheapest Car Insurance Companies in Norman
The cheapest car insurance companies in Norman, on average, for a full coverage auto policy are:
GEICO: ​​$742 per year
Farmers: $925 per year
In Norman, USAA has the second-cheapest annual premium, at around $780 per year, but only serves active-duty military, veterans and their families.
MetLife has the most expensive full coverage policy in Norman; it costs about 204.7% more than GEICO, the lowest-priced.
With full coverage, you get comprehensive and collision insurance with liability. The amount of liability you choose may affect your premium.
Cheapest Car Insurance in Norman
Full Coverage 100/300/100
MoneyGeek calculated average car insurance rates in Norman for a sample 40-year-old male driver with full coverage, per our methodology.
Liability, comprehensive and collision insurance make up a full coverage policy. It provides valuable protection from damage to your car, which is why it costs more than state minimum coverage.
Comprehensive insurance: pays for non-collision damage like falling items and hail, vandalism or theft
Collision insurance: pays for your car's repairs or replacement after an at-fault accident with another car or a stationary object
If you drive an older car, full coverage insurance may cost more than the car's value. Liability-only or state minimum coverage may be better options for you to save money.
Compare Car Insurance Rates in Norman
Ensure you're getting the best rate for your car insurance. Compare quotes from the top insurance companies.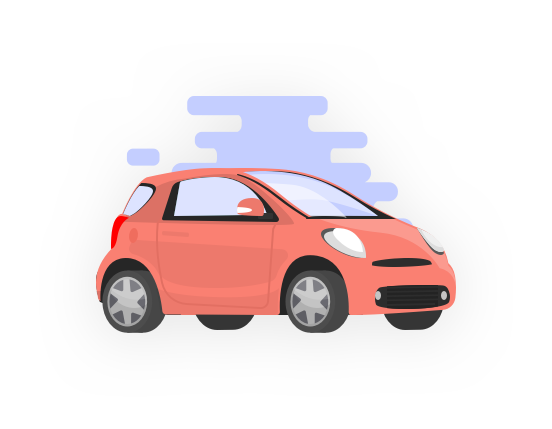 Cheapest Car Insurance in Norman for Minimum Coverage
The Norman insurance companies with the cheapest state minimum coverage auto insurance, on average, are:
GEICO: $383 annually
State Farm: $435 annually
USAA's state minimum car insurance costs around $339 per year, making it the cheapest in Norman for drivers with an eligible military background.
The cheapest widely-available insurer in Norman for minimum coverage, GEICO, costs roughly $446 less than MetLife, the most expensive.
Minimum coverage is the most affordable auto insurance in Norman, but without comprehensive and collision insurance and with the low liability coverage it includes, you risk full protection. To see how rates change with higher liability coverage, toggle the table below.
Cheapest Minimum Liability Car Insurance in Norman
In Norman, Oklahoma's minimum coverage is the cheapest auto insurance option. However, it gives little protection. Minimum coverage in Oklahoma includes $25,000 bodily injury liability per person and $50,000 per accident and $25,000 property damage liability per accident.
Minimum coverage could help you save money, but you may face additional costs in an at-fault accident. For example, if you cause $60,000 in total medical expenses, the policy only covers $50,000 per accident — you have to pay the remaining $10,000.
Oklahoma Minimum Liability Requirements
Item

Description

Bodily Injury and Property Damage

$25,000 per person, $50,000 per accident and $25,000 for property damage. A more protective level is 100/300/100.
Cheapest Car Insurance in Norman if You Have Driving Violations
Your auto insurance cost in Norman does go up if your driving record includes an at-fault accident, a DUI, or speeding ticket.
The companies offering the cheapest average auto insurance rates in Norman to drivers with a violation are:
Cheapest after a ticket: GEICO, $929 per year
Cheapest after an at-fault accident: State Farm, $1,092 per year
Cheapest after a DUI: State Farm, $1,026 per year
Improving your driving record takes time after a violation to pay less for auto insurance. Until then, compare quotes to find the least expensive auto insurance in Norman with a ticket, an at-fault accident or a DUI.
Cheapest Car Insurance in Norman With a Violation
Average Cost of Car Insurance in Norman
The average car insurance premium in Norman is $1,242 annually, which is 4.4% lower than Oklahoma's average and 12.8% lower than the national average.
Personalized Quotes to Get You the Cheapest Car Insurance in Norman
Your ZIP code, age, gender, car model and coverage choices are just a few of the many factors that go into determining Norman car insurance quotes.
Car insurance companies weigh factors differently, which is why rates are not the same across every insurer. If you compare quotes from at least three insurers, you can find the best price possible on car insurance in Norman.
Compare Car Insurance Rates in Norman
Ensure you're getting the best rate for your car insurance. Compare quotes from the top insurance companies.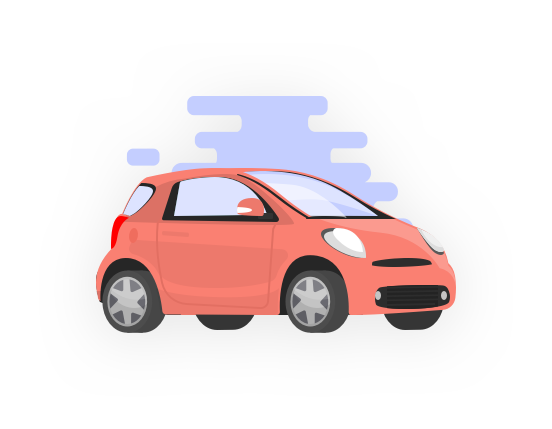 The Best Car Insurance Companies in Norman
MoneyGeek analyzed several insurance companies to determine which offers the top auto insurance in Norman. We considered cost, service quality and claims experience. Our results show that the best companies are:
GEICO: MoneyGeek score of 91 out of 100
State Farm: MoneyGeek score of 90 out of 100
Our rankings don't include USAA since its policies are only available to those who are current or former military members. However, with an overall MoneyGeek score of 99, it offers the best car insurance in Norman for military members.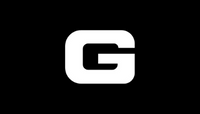 Geek Quick Take
GEICO claims the top spot in MoneyGeek's list of the top insurance companies in Norman. It ranks first for claims satisfaction and customer service and second for affordability. You can purchase a policy for an annual average premium of $742 and have your pick of add-on coverages. One of these is mechanical breakdown insurance (MBI), which insurers rarely offer.
More About GEICO
Drivers in Norman who recently purchased a car will benefit from GEICO's MBI. It's more value for money than the extended warranty most dealers offer since it covers all parts and systems of your car instead of a specific list of items. The catch is your vehicle must be less than 15 months old and have less than 15,000 miles.
You may also want to get GEICO's travel reimbursement coverage if you travel frequently. It's an add-on coverage that covers your expenses due to transportation, meals and lodging while on a trip. It can also help pay for the cost of a car rental up to your chosen limits.
Read MoneyGeek's GEICO auto Insurance Review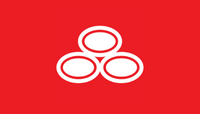 Geek Quick Take
State Farm grabs the second spot for Norman. It ranks first for affordability and claims experience and second for customer satisfaction. You'll spend a bit more for a policy — on average, a 40-year-old driver in Norman will pay $961 per year. However, this added cost comes with a rare add-on coverage option, rideshare insurance.
More About State Farm
Other insurers in Norman offer more than half of State Farm's available add-on coverages. However, these still provide more protection while you're on the road. Roadside assistance helps pay for labor for up to an hour for repairs made where your car broke down. It also covers towing costs, the delivery of a battery, gas and oil or a change of tires.
That said, drivers who work for transportation network companies like Uber and Lyft can benefit considerably from rideshare insurance. It ensures you're covered even if you're available for hire while your app is on. All coverages remain, except for liability insurance, when you match with a rider.
Read MoneyGeek's State Farm auto Insurance Review






Average Cost of Car Insurance by Postal Code
Your ZIP code may affect your car insurance premium if you reside in an Oklahoma area with a high number of car accidents, thefts or other threats. Average car insurance costs in Norman vary by ZIP code slightly. The most expensive ZIP code, 73071, costs $7 more at $1,246 annually than the least expensive ZIP code, 73072, costing $1,239 per year.
Factors That Impact Insurance Costs in Norman
In addition to individual driver needs and history, location-specific factors like the percentage of uninsured motorists and the rate of fatal accidents also contribute to car insurance rates in Norman. How Norman ranks compared to the 300 most populous cities in the United States can have a significant impact on premium costs.
Most Accidents With Fatalities
147th

/300
Most Car Thefts
202nd

/300
Most Uninsured Motorists by State
31st

/50
Personal Injury Protection Required
No
Most Annual Rainfall
137th

/300
Most Rainy Days
187th

/300
About Mark Fitzpatrick
---
---