Your age will affect the cost of your Ram 2500 car insurance. For a 40-year-old driver, the average annual premiums for a 2013 and 2022 Ram 2500 are $1,381 and $1,616, respectively. However, a 16-year-old driver can expect to pay about $6,421 annually for a 2013 model and $7,385 annually for a 2022 model.
To find the best car insurance for a Ram 2500, MoneyGeek ranked different companies based on their cost, customer satisfaction, coverages and claims experience.
Car Insurance
Costs
Ram 2500
2023
Average Cost and Cheapest Companies for Insuring a Ram 2500
The average cost to insure a Ram 2500 is $1,524 per year, but your rates may vary depending on your insurer. The cheapest car insurance for this vehicle is from Travelers for a full coverage policy ($1,199 per year) and State Farm for a minimum coverage policy ($539 per year). The most expensive company is Progressive, which costs $1,936 per year for a full coverage policy and $837 per year for a minimum coverage policy.
Is a Ram 2500 Expensive to Insure?
Insurers consider several factors to determine car insurance rates for a given Ram 2500. This vehicle type is moderate to insure, on average, which means it's neither cheap nor expensive. One of the main reasons it's not cheap to insure is its relatively high horsepower. Cars with higher horsepower tend to be more expensive to insure because they're more likely to get into an accident. Other factors, such as your car's model year and your age, can also influence your premiums, so it's important to compare quotes and explore your options to find a policy that best fits your budget.
Best Companies for Insuring a Ram 2500
Although cost is a significant factor when selecting car insurance, the best car insurance companies also provide exceptional service and claims handling. MoneyGeek found that the best companies for Ram 2500 car insurance are:
Travelers: MoneyGeek score 91 out of 100 ($1,199 per year)
State Farm: MoneyGeek score 90 out of 100 ($1,216 per year)
Travelers received high scores for affordability and coverage offerings, meaning you can get most essential coverages from this insurer at a reasonable price.
MoneyGeek Top Pick: Travelers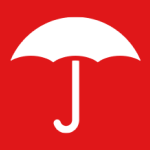 pros
Has the cheapest rates for a Ram 2500
Earned high coverage and customer satisfaction scores
Offers several useful coverages, including gap insurance and accident forgiveness
cons
Has a slightly below average claims management score
COMPANY HIGHLIGHTS
Travelers is our pick for the best provider of Ram 2500 insurance, providing a wide range of coverages and the cheapest rates in our study. Travelers policyholders have the option of purchasing the company's Responsible Driver Plan or Premier Responsible Driver Plan. The former includes accident forgiveness and minor violation forgiveness, which prevent your rates from increasing following a minor traffic violation and/or an accident.
The Premier Responsible Driver Plan includes both of these coverages in addition to its Decreasing Deductible and Total Loss Deductible Waiver coverages. With Decreasing Deductible, you can earn credits to be used toward your deductible for every policy period (either six or 12 months) that you remain violation free. Meanwhile, the Total Loss Deductible Waiver feature means you won't have to pay a deductible if your car is totaled.
You can also add gap insurance to your Travelers policy if your car is leased or financed. This coverage covers the difference between the actual cash value of your vehicle and the outstanding balance of your loan or lease if your Ram 2500 is deemed a total loss.
Read MoneyGeek's Travelers Auto Insurance Review
MoneyGeek Runner-Up: State Farm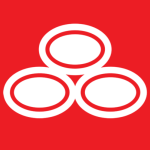 pros
Has affordable car insurance for Ram 2500
Earned a high customer satisfaction score
cons
Offers few add-on coverages
Has a low claims management rating
COMPANY HIGHLIGHTS
State Farm is also a great option for Ram 2500 insurance, offering affordable rates and high-quality customer service. The company has limited add-on coverage offerings, but it does offer two essential coverages that Ram 2500 drivers should consider.
State Farm offers rental car reimbursement coverage, which can pay for the cost of a car rental up to the chosen limits if your Ram 2500 needs repairs following a covered incident. The coverage takes effect immediately if your car is not legal or deemed unsafe to drive. If your vehicle simply needs some repairs, this coverage takes effect when the repairs start.
State Farm also has a 24-hour emergency roadside service that includes fuel delivery, towing, locksmith services, tire changes and other roadside assistance that your Ram 2500 might need. This feature could be particularly useful for drivers with older Ram 2500 models that might be more prone to roadside emergencies.
Read MoneyGeek's State Farm Auto Insurance Review
Cost of Insuring a Ram 2500 by Model Year
The average cost of car insurance for a 2013 Ram 2500 is $1,381 per year, while it costs $1,616 per year to insure a 2022 Ram 2500. Newer cars tend to be more expensive to insure because they have a higher value than older cars.
The average cost of car insurance for a Ram 2500 depends on the model year and the insurance company. State Farm is the cheapest option for a 2013 model at $1,089 per year, while Travelers is the least expensive company for a 2022 model at $1,243 per year.
Cost of Insuring a Ram 2500 for 16- to 25-Year-Olds
Car insurance rates tend to be higher for teenagers and those in their twenties. For instance, the average annual cost of insuring a Ram 2500 for 16-year-olds is $6,871, while 40-year-olds only pay around $1,490 per year on average. Car insurance for teens becomes significantly more affordable as they age and starts to level off during their 20s.
The best way to get the cheapest rates for teen car insurance is to add them on a family plan, as individual coverage for a teen driver is much more expensive. It's also important to keep in mind that in most cases, teens under 18 cannot legally purchase an individual policy without a parent or guardian agreeing to cosign.
Individual car insurance for a 16-year-old driving a 2022 Ram 2500 can cost up to $11,100 per year if you have a policy from Progressive. The cheapest option is from State Farm, with an average premium of $4,221 per year. We suggest exploring multiple options and comparing rates from different insurance providers to find the most affordable car insurance for teenagers.
How Does Location Affect the Cost of Ram 2500 Insurance?
The cost of car insurance depends on many factors, including the model year of your car and your age. Your location is also a significant determining factor in the cost of insurance as the cheapest companies for a given car vary by state. In general, New York has the highest average premiums and Idaho has the lowest. It's a good idea to get quotes from the cheapest insurers in your state to find the best rates.
Frequently Asked Questions About Ram 2500 Insurance
Shopping for car insurance may leave you with a lot of questions about cost and quality. MoneyGeek answered some of the most frequently asked questions to help you find the best car insurance for your needs.
About Mark Fitzpatrick
---
---