Age plays a significant role in determining Acura MDX insurance costs. For full coverage for a 2009 model, the average annual expense for a 16-year-old is $5,770, while a 40-year-old pays around $1,244. A 16-year-old may spend $6,800 yearly for a 2022 model, while a 40-year-old's premium may cost around $1,506.
Recognizing that affordability isn't the sole consideration, MoneyGeek assessed the best Acura MDX insurance providers, taking into account factors such as price, service quality and claims experience.
Car Insurance
Costs
Acura MDX
2023
Average Cost and Cheapest Companies for Insuring an Acura MDX
On average, insuring an Acura MDX will cost approximately $1,408 annually, but this figure can fluctuate depending on the insurer. State Farm provides the most affordable car insurance for full coverage at $1,084, while the same policy from Allstate costs the most at $1,721. When it comes to minimum coverage, State Farm once again emerges as the budget-friendly choice with a policy priced at around $454, but Farmers is the priciest alternative at $765.
Is an Acura MDX Expensive to Insure?
When determining car insurance costs for Acura MDX, insurers take into account a multitude of factors, one of which is its value. In this case, it is considered to have a relatively high value, with a manufacturer's suggested retail price (MSRP) of $49,195.
​​This value plays a significant role in the insurance premium calculation, as cars worth more tend to be more expensive to repair or replace. Consequently, insurance companies can charge more for coverage since the potential payout in the event of a claim is not as high.
Best Companies for Insuring an Acura MDX
When you are looking for car insurance for an Acura MDX, cost shouldn't be the only factor you consider. Otherwise, you may end up with a policy that provides poor service and high rates. Try to consider great service and claims experience as well. The best insurers for full coverage for an Acura MDX are:
State Farm: MoneyGeek score of 90 out of 100 ($1,084 per year)
Travelers: MoneyGeek score of 89 out of 100 ($1,180 per year)
State Farm offers the best car insurance for an Acura MDX, with high scores in affordability and satisfaction.
MoneyGeek Top Pick: State Farm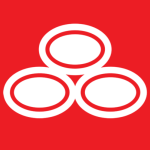 pros
Affordable auto insurance
Has a high customer satisfaction score
Many discount opportunities
Offers roadside emergency service and rental car/travel reimbursement
cons
Lacks other coverage options, such as new car replacement and accident forgiveness
COMPANY HIGHLIGHTS
State Farm is a popular auto insurance provider primarily known for its affordability and good service. It scored lower in terms of claims management and coverage options.
This insurer offers roadside assistance as an add-on coverage. This includes things like towing, locksmith labor, delivery of items like tires, gas or oil and mechanical work for up to an hour. Policyholders can also take advantage of State Farm's coverage of rental car expenses, travel expenses and repayment of your deductible if you cause an accident in your rental vehicle.
Acura MDX customers who want to save on insurance can take advantage of discounts from State Farm. It offers a number of discounts and benefits that can be used by safe drivers, good students, those who bundle policies and other driver profiles.
Read MoneyGeek's State Farm Auto Insurance Review
MoneyGeek Runner-Up: Travelers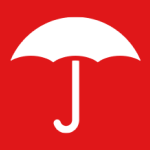 pros
Offers a broad range of common coverage options
cons
No deductible modification
Below-average claims management score
Lower customer satisfaction score
COMPANY HIGHLIGHTS
For Acura MDX drivers, Travelers has a moderately-priced selection of coverage options. It does fall a bit short in terms of claims management and customer satisfaction.
Coverage from this service provider offers the basics, such as roadside assistance. It also offers gap insurance, which can be helpful for protecting drivers who are leasing a vehicle. The provider offers coverages that grant flexibility to policyholders, making them great for young drivers.
The insurer offers accident forgiveness, which forgives one accident during a specified period, to help keep your premiums affordable. It even has travel/rental reimbursement and new car replacement coverage.
Policyholders also take advantage of discounts to save on their premiums. These can include bundling, multiple car, safe driving, paperless, pay in full and loyalty discounts.
Read MoneyGeek's Travelers Auto Insurance Review
Cost of Insuring an Acura MDX by Model Year
One significant factor that affects the average cost of car insurance is your vehicle's model year. Newer models have higher insurance premiums because they are worth more than older cars. This holds true for the Acura MDX. Insuring a 2009 model with a full coverage policy may cost roughly $1,244 per year, while a 2022 model could cost around $1,506 annually.
Beyond your vehicle's model year, the average cost of car insurance can fluctuate between providers. For a 2009 Acura MDX with full coverage, State Farm boasts the cheapest at an annual cost of $932, while Travelers takes the lead in affordability for the 2022 model with an annual rate of around $1,152.
Cost of Insuring an Acura MDX for 16- to 25-Year-Olds
Insurers also take into account a driver's age when determining premiums. Car insurance for teens and young adults tends to be pricier than for individuals in their 30s and 40s.
A 16-year-old driver of an Acura MDX faces an average full coverage cost of $6,297 annually. This drops to $1,374 for a 40-year-old motorist. As young drivers age, their rates decrease considerably and eventually plateau in their 20s.
Assessing various car insurance companies for teens can help you find cost-effective premiums. For instance, State Farm presents the most affordable full coverage policy for 16-year-old motorists driving a 2022 model at $3,989 per year, while Progressive's price stands at $9,674, the most expensive for this age group. These figures pertain to individual policies. Opting for a family plan can help teenagers receive substantial savings. Plus, underage teens could need a parent's approval to purchase coverage.