How to Switch Car Insurance Companies
How to Switch Car Insurance Companies
You can change your car insurance at any time, typically without penalty.
Make sure your new insurance is active before canceling to avoid any lapse in coverage.
Whenever your circumstances change, you should shop around to see if a better price exists.
---
Changing car insurance companies mid-policy can help you save a bundle of money and ensure you get the best coverage possible. If you're wondering how to switch car insurance companies, know that the process couldn't be more straightforward.
Compare Auto Insurance Rates
Ensure you are getting the best rate for your car insurance. Compare quotes from the top insurance companies.
Reasons to Switch Car Insurance Companies
There are plenty of reasons to change car insurance providers mid-policy. Whether you've experienced a life event or searching for the cheapest car insurance coverage, switching companies could help you save money or receive additional coverage. A few reasons to consider switching your car insurance include:
Marriage
Divorce
Moving
Attending college
Purchasing a new vehicle
Seeking better rates
Taking advantage of a multi-policy discount
Better customer service/claim filing process
Steps to Switch Car Insurance Companies
Because of the ease of online research and purchasing, switching car insurance should be a breeze. Follow the steps outlined below to help you narrow down the best car insurance companies for your needs.
Determine When to Change Car Insurance Companies
Figuring out when to switch insurance carriers can be made easier by thinking about how different life changes may impact your rates. If you recently got married, for instance, combining your car insurance under a single company could net you a multi-car discount. A past driving indiscretion falling off your record could also signal lower rates.
If you can save money, it's likely a good idea to switch companies. While the best time to do this is often when your policy is up for renewal, don't be afraid to go with a new insurer sooner if they offer good coverage at a lower rate.
Evaluate Penalties
Some companies may penalize you for terminating your coverage early. Those that do often charge either a percentage of the remaining premium or a flat fee. Just because you may pay a penalty, however, does not mean you shouldn't switch. Calculate how much you will save with the new insurance to find out if it adds up to more than the changing fee.
To avoid any penalties resulting in lapsed coverage, always make sure you stay current on your payments.
Determine How Much Coverage You Need
The type of insurance you decide to carry depends on how much your state requires and how much coverage you want in the event of an accident. The state minimum is how much any driver must carry, while liability insurance offers protection for any damage you cause to others. Full coverage auto insurance pays for damages caused to both yourself and others. The level of coverage you can get depends on your car's value, the value of your assets and several other factors.
Average Car Insurance Costs by Coverage Type
Research and Compare Car Insurance Quotes
If you want to save money on your auto insurance, comparing quotes is one of the smartest things you can do. Reaching out to several insurance companies and providing information specific to you (e.g., age, gender, type of car, etc.) can provide a clearer picture of what to expect. If you haven't shopped around in a while, you may qualify for new discounts with different companies.
Scroll for more
Find the Best Rates for Your Driving History
If you have a blemish on your driving record, shopping around for the best rates becomes even more critical. Switching car insurance after an indiscretion falls off your record could be a good decision and lead to a significantly lower rate. Even if an incident appears on your driving record, it's still worth it to shop around. All quotes are not created equal in this area, as the table below demonstrates.
Compare Auto Insurance Rates
Ensure you are getting the best rate for your car insurance. Compare quotes from the top insurance companies.
Average Annual Premium by Driving Record
* The average driver is defined as a 40 year-old male w/ no violations and 100/300/100 comprehensive/collision coverage and a $1K deductible.
Prevent a Lapse in Coverage
Lapses in coverage can occur when you miss a payment, you sell your car or it breaks down. Not making payments when these things arise may make sense at the time, but future insurers may see you as a higher risk. When switching companies, it's vitally important to ensure you don't have a lapse in coverage on your record, as this could raise your premiums.
Purchase Your New Policy Before Canceling Your Existing Policy
Before ever canceling your current policy, your new one must be active. After identifying the new company, you want to provide your auto insurance, pay the quoted premium and ask for confirmation. You can also ask for a digital copy confirming your coverage until mailed copies arrive. Only after you receive this documentation should you contact your previous insurer and notify them of your desire to cancel the policy.
Cancel Your Old Policy and Ask About Refunds
Not all companies offer refunds, but you should always ask, especially if you cancel mid-policy or already paid in advance. Many companies process refunds automatically but always keep an eye on your account to ensure the money arrives. If not, you may need to call the company or, if possible, use an online chat feature on their website. A few things to say or ask when calling include:
What amount was left on the policy the day I canceled?
Is there a cancellation fee?
What percentage should I expect to get back?
How will the money be sent?
How long will it take to arrive?
Use Your New ID Card
Lastly, remember to swap out your old insurer's identification with your new one. Doing this may involve changing them out in your wallet or glove box or downloading your new insurer's app to carry a digital copy.
Frequently Asked Questions About Switching Car Insurance Companies
If you still have questions about the process of switching car insurance companies, check out answers to some of the most frequently asked questions below.
Is there a penalty for changing car insurance companies?
It depends on the company that currently insures your car. Most insurers do not charge a penalty, but you should check to be sure before making any decisions.
Can I change car insurance companies mid-policy?
Yes, you can always change your car insurance mid policy. Depending on the company, you may or may not incur a penalty or cancellation fee.
Can I get a refund If I switch companies mid-policy?
It depends. Some companies offer refunds on the remainder of the canceled policy if you paid in advance. It may not be a full refund but should include most of the remaining balance. If the company charges penalties, these will be deducted from the refund.
Can I switch car insurance companies with an open claim?
Yes, once a claim has been filed, you can switch insurers. The claim will remain with your previous insurance company rather than it transferring to your new insurer.
How do I switch companies without a lapse in coverage?
To avoid a lapse in coverage, you should always make sure you pay your insurance premiums on time. Before canceling your old policy, ask for written confirmation from your new insurer that the new policy is active.
Compare Auto Insurance Rates
Ensure you are getting the best rate for your car insurance. Compare quotes from the top insurance companies.
About the Author
---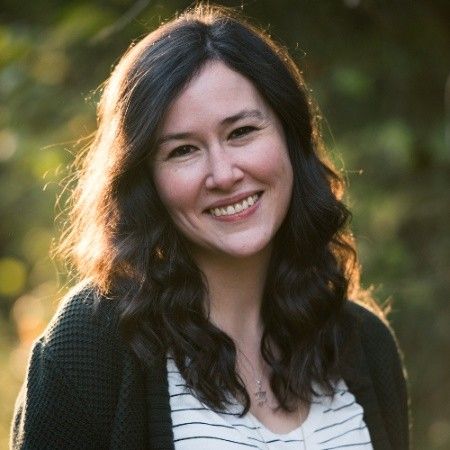 ---