The Top Car Insurance Companies
Insurance Carrier
Avg. Estimated
Annual Premium
Life changes like moving to a new state or adding a driver to your policy are good reasons to switch car insurance companies. Or maybe you want to pay less. To update your car insurance, look for the best and cheapest options. Based on average full coverage nationwide rates for a 40-year-old driver, State Farm offers the most affordable premiums at $883 per year.
Car Insurance
How To
Switch
2023
How to Switch Car Insurance
Switch car insurance companies when you think you can save money or get better service. You can do this at any time, but especially when your personal circumstances change.
Make sure your new insurance is active before canceling to avoid any lapse in coverage.
You can change your car insurance at any time, typically with no or limited penalties.
---
Switch Your Car Insurance in Six Easy Steps
Switching car insurance is relatively straightforward. You simply need to purchase a new policy and cancel your current one. However, do ensure your new policy starts immediately as the old one ends. Car insurance lapses can be costly in the long run. Your current insurer will likely give you a pro-rated refund of the remaining balance of your car insurance term, though some insurers charge a small cancellation fee.
Follow MoneyGeek's six easy steps to switching car insurance while avoiding any lapse in coverage.
Three

Reasons to Switch Car Insurance
---
You're looking for savings on your car insurance premiums. It doesn't take long to compare multiple companies online to find the cheapest car insurance coverage.
You're unsatisfied with your provider's service and are looking for a higher quality service experience. MoneyGeek has analyzed the best car insurance companies to help you find the best fit.
Step 1: Determine How Much Coverage You Need
The type of insurance you decide to carry depends on how much your state requires and how much coverage you want in the event of an accident. The state minimum is how much any driver must carry, while liability insurance offers protection for any damage you cause to others. Full coverage auto insurance pays for damages caused to both yourself and others by adding comprehensive and collision coverage.
The level of coverage you need depends on your car's value, the coverages required by your leasing company or lender, the value of your assets and several other factors. The table below shows how much car insurance costs depending on your level of liability insurance, your age and whether you buy comprehensive and collision insurance with a $1,000 deductible.
Insurers use shorthand terms for liability limits. For example, a 50/100/100 liability policy is one that protects you for $50,000 in bodily injury liability damages per person, $100,000 in bodily liability injury per accident and $100,000 in property damage liability per accident. Understanding your liability limits helps you to understand how car insurance works.
Step 2: Evaluate Cancellation Fees and Refunds
Insurance companies may charge a cancellation fee for terminating a policy early. However, you may also be eligible for a refund of the remainder of your policy. Compare the costs. If the monthly savings and refund are higher than the cancellation fee, it may make sense to switch car insurance companies even if you're mid-policy.
MoneyGeek found that the largest car insurance providers in the country rarely disclose fees:
No fee: GEICO and USAA
Cancellation fees are undisclosed: Allstate, Farmers, Nationwide, Progressive, State Farm and Travelers
Note that non-disclosure of fees doesn't necessarily mean no cancellation fees. Early cancellation fees may vary based on state regulations. However, some insurers may offer no fees and a full refund. Contact your agent or insurance provider to learn more about cancellation fees and refunds.
Step 3: Research and Compare Quotes
If you want to save money on auto insurance, comparing quotes from multiple car insurance providers is one of the smartest things you can do. Based on average rates, the most affordable options for drivers looking for full coverage are:
22–29 years old: State Farm ($1,099 per year)
30–59 years old: State Farm ($883 per year)
60+ years old: State Farm ($819 per year)
Although USAA has the lowest average premiums for all age groups, the company only insures active-duty military, veterans and qualified family members.
These rates are national averages. Actual costs may differ based on individual driver profiles, but you could lower your premiums by taking advantage of available car insurance discounts.
Before switching policies, check with your current carrier to see if you can negotiate a cheaper rate. If you're moving, ask if the company offers auto insurance in your new location. It also helps to research the cheapest car insurance companies in your new state. Use the table below to find the best and most affordable companies and compare car insurance rates across different age groups and policy types.
Consider factors in addition to price when choosing a car insurance policy. If you value customer service in a time of need, MoneyGeek also ranked the best auto insurance companies offering a balance of quality service and affordability.
Find the Best Rates for Your Driving History
Driving history is among the most important factors insurers evaluate when determining premiums. After an accident, your rate will typically increase. That said, switching car insurance after an accident or during a claim is still possible. You may also find cheaper premiums or a better insurer.
Keep in mind that a violation will impact your rates for at least three years unless you have accident forgiveness coverage. Switching insurers after an accident or claim won't delete the incident from your record. In addition, quotes from new insurers may be more expensive. And, even after switching insurers, you will still have to work with your original insurer to finish the claim process after an accident.
We collected car insurance quotes for a 40-year-old male driver with no violations. Full coverage rates are for a 100/300/100 policy with a $1,000 deductible. Minimum coverage refers to state minimum coverage requirements.
Compare Auto Insurance Rates
Ensure you are getting the best rate for your car insurance. Compare quotes from the top insurance companies.
Step 4: Buy Your New Policy to Prevent Lapse in Coverage
Before you cancel your existing your car insurance policy, you should buy the new car insurance policy first. A lapse in car insurance coverage could result in rate increases of hundreds of dollars per year with your next insurer.
A lapse in coverage occurs when you have a period of time in which you don't have a car insurance policy. Penalties are more severe if your car insurance lapses for more than 30 days, but even going one day without coverage can result in limited penalties.
Before ever canceling your current policy, your new one must be active. After identifying the new company, you want to provide your auto insurance, pay the quoted premium and ask for confirmation. Ensure that the date your new policy starts matches the day the old policy ends. Planning this in advance, rather than buying car insurance on the same day it expires, can help you save money in the long run.
You can also ask for a digital copy confirming your coverage until mailed copies arrive. Only after you receive this documentation should you contact your previous insurer and notify them of your desire to cancel the policy.
Step 5: Cancel Your Old Policy
You can switch car insurance once you find a new insurer and policy. First, buy the new coverage and confirm it is in effect. Then, immediately cancel your old policy to avoid any overlap. If you're renting or leasing a vehicle, inform your lender that you have changed insurance providers.
Switching providers doesn't cancel out past-due premiums you owe the previous insurer. You must still pay what you owe, plus the cancellation fee.
Step 6: Swap In Your New ID Card
Lastly, remember to swap out your old insurer's identification with your new one. Doing this may involve changing them out in your wallet or glove box or downloading your new insurer's app to carry a digital copy.
It's essential to compare rates before choosing a new car insurance company.

Switch to a company that better meets your needs.

See what's in store for your switch.
Reasons to Switch Car Insurance Companies
There are plenty of reasons to change car insurance providers, such as when your current policy ends or even mid-policy. You should consider switching car insurance if you can get monthly savings, you can get better service quality or if a life event changes your car insurance needs.
If your current policy is expiring soon, it may make more sense to switch when your current car insurance ends. An insurance company might not refund you for the remainder of your policy and may even charge a small cancellation fee. But if the benefits of joining the new insurer outweigh the costs, you should still consider making a switch mid-policy.
Even if you're currently satisfied with your rates and service, notable life events may force you to change insurers or may just be a good time to assess whether you have the right company. For instance, if you move to a new state, your current car insurance company may not cover you in your new home. Even moving within a state may alter your rates, and it may be worth examining your options in your new town or city.
Another reason to switch is if you add a family member to a policy or need to buy insurance for your new car. The following life events are usually a good time to do some research on which insurance company best fits your circumstances:
Marriage
Divorce
Adding a young driver to a policy
Attending college
Purchasing a new vehicle
YOU CAN CHANGE YOUR CAR INSURANCE ANY TIME - BUT SHOULD YOU?
You can usually change your car insurance company in a matter of hours. Before moving on from your current insurer, consider two questions:
Do I have a good reason to switch car insurance? There are plenty of good reasons to switch car insurance, including savings on your premium and trying to find better service quality, but you should make sure there's a better option out there.
Have I done all my research? Switching car insurance is easy, but beyond the basics, there are six key steps you should take. These steps will ensure you get the best deal with a policy that fits your needs.
MoneyGeek also has resources for those looking to cancel, transfer or who have just had an accident.
When Shouldn't You Switch Your Car Insurance?
If you've examined all the alternatives and your current insurer offers the best combination of coverages, rates and service, it may make sense to stay with the same insurer. However, if you do find a better company, there's not much to lose. Your insurer may apply a cancellation fee for canceling your policy mid-term, but you're still entitled to a pro-rated refund on any premium already paid.
TIP - CONSIDER OTHER INSURANCE POLICIES TOO
When making a decision to change car insurance, you should also consider other insurance policies you hold. For instance, most people find the cheapest home and auto insurance when they bundle those two policies together with the same insurer.
If you have other insurance policies like homeowners insurance, renters insurance or umbrella insurance, you'll want to compare quotes to see if the cheapest options are those with bundling discounts. Not all insurance companies offer the same level of bundling discounts, which can be as high as 25% of your premium.
Frequently Asked Questions About Switching Car Insurance Companies
If you still have questions about the process of switching car insurance companies, check out answers to some of the most frequently asked questions below.
Compare Auto Insurance Rates
Ensure you are getting the best rate for your car insurance. Compare quotes from the top insurance companies.
About Katy McWhirter
---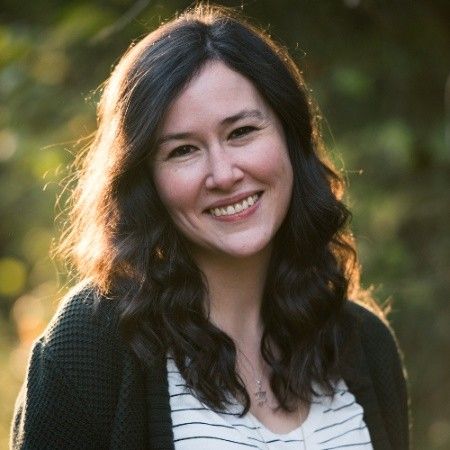 ---