Your age significantly affects the car insurance costs for your MINI Cooper. For example, a 16-year-old driver insuring a 2009 model may pay around $4,944 annually, while a 40-year-old driver would pay only $1,095 per year. For a 2022 model, rates for a 16-year-old and a 40-year-old are $5,958 and $1,350 per year, respectively.
MoneyGeek also ranked the top car insurance providers for a MINI Cooper based on affordability, claims experience and customer service.
Car Insurance
Costs
MINI Cooper
2023
Average Cost and Cheapest Companies for Insuring a MINI Cooper
The cost of insuring a MINI Cooper falls around $1,254 annually. However, the price can differ depending on the insurance company you choose.
State Farm is your cheapest car insurance option, with a yearly premium of approximately $1,021, while Allstate charges $1,571 for the same level of coverage.
In terms of minimum coverage, the average cost is $471 per year. GEICO provides the most affordable policy at roughly $432 per year, compared to Allstate, which sells the same policy for around $683 annually.
Is a MINI Cooper Expensive to Insure?
Insurance companies consider multiple factors when determining a MINI Cooper's insurance rates.
Compared to other hatchbacks, the MINI Cooper is relatively affordable to insure due to its low repair costs, minimal theft rates and affordable price point. With an MSRP of $6,140, the MINI Cooper's lower cost translates to lower premiums.
Cars with lower value are usually cheaper to insure because the insurance company's responsibility is lower in case of damage or theft.
Best Companies for Insuring a MINI Cooper
When getting auto insurance for your MINI Cooper, consider the provider's quality of service and claims management record in addition to premium costs.
Based on MoneyGeek's analysis, the following are the best car insurance companies for a MINI Cooper:
State Farm: MoneyGeek score of 90 out of 100 ($1,021 per year)
GEICO: MoneyGeek score of 89 out of 100 ($1,069 per year)
State Farm is a top choice for insuring your vehicle because it provides affordable rates and high-quality service, making it an excellent value.
MoneyGeek Top Pick: State Farm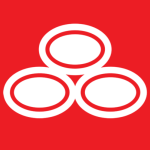 pros
Comes with the cheapest rates
Provides quality customer service
cons
No OEM or gap insurance coverage
Below-average claims management score
COMPANY HIGHLIGHTS
State Farm is the best choice for insuring your MINI Cooper due to its combination of affordability and quality customer service. State Farm's coverage options are also popular among MINI Cooper drivers. For example, you can add roadside assistance coverage to your policy, which covers expenses for vehicle towing, locksmith services, labor and delivery costs for gas, oil, battery or tires during covered emergencies on the road.
Additionally, you can add rental car and travel reimbursement coverage, which can assist with costs for rental vehicles, meals, accommodation and transportation if a covered incident renders your MINI Cooper unusable.
Moreover, State Farm provides the most affordable rates for a MINI Cooper compared to other insurance companies. You can enjoy top-notch coverage and services with this company without breaking the bank.
Read MoneyGeek's State Farm Auto Insurance Review
MoneyGeek Runner-Up: GEICO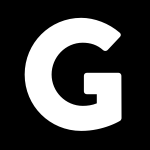 pros
Offers the second cheapest premiums
Above-average customer satisfaction score
cons
Lacks OEM coverage and gap insurance
COMPANY HIGHLIGHTS
GEICO is MoneyGeek's second choice if you're buying car insurance for a MINI Cooper. This company features cheap premiums and great customer service, providing excellent value for the money. Besides its competitive pricing, GEICO offers additional coverage options to enhance your MINI Cooper policy.
For instance, GEICO offers mechanical breakdown insurance (MBI) that covers all parts and systems beyond the standard services provided in most extended warranties dealers offer. Its roadside assistance coverage is also a popular rider that covers expenses for tire changes, towing, jump starts and lockout services.
GEICO provides accident forgiveness coverage, which helps prevent price increases after a policyholder's first at-fault accident. If you're over 21 and have been accident-free for five years, you may even qualify for this coverage at no extra cost.
Read MoneyGeek's GEICO Auto Insurance Review
Cost of Insuring a MINI Cooper by Model Year
Your car's age will affect your auto insurance rates. Older cars usually have lower premiums than newer ones because they depreciate over time. For instance, insuring a 2009 MINI Cooper costs around $1,095 per year on average, while insuring a 2022 model costs approximately $1,350 annually.
Your car's model year and the insurance company you choose will impact the average cost of car insurance. State Farm offers the most affordable rates for both a 2009 and a 2022 MINI Cooper at around $848 and $1,205 per year, respectively.
Cost of Insuring a MINI Cooper for 16- to 25-Year-Olds
Car insurance rates for young drivers, specifically teenagers and those in their twenties, are generally higher due to their inexperience and increased likelihood of accidents. On average, a 16-year-old MINI Cooper driver will pay around $5,451 per year for car insurance, while a 40-year-old will only pay about $1,216 per year.
However, car insurance rates for teen drivers tend to decrease as they age and gain experience, with rates typically stabilizing once they reach their twenties.
When it comes to car insurance for teenage drivers, adding them to a family plan is usually a more affordable option than buying an individual policy.
A 16-year-old driver getting their own auto insurance for a 2009 MINI Cooper will pay approximately $2,651 per year for a State Farm policy, while Progressive charges around $6,871 per year for the same policy. Comparing rates from multiple providers is crucial to find the best and most cost-effective option for your family.
How Does Location Affect the Cost of MINI Cooper Insurance?
Car insurance premiums depend on such factors as the car's make and model year, the driver's age and location. Our research found that Florida residents pay the highest rates while Idaho residents pay the lowest. To get the best deal for your MINI Cooper, compare quotes from affordable insurers in your state.
Frequently Asked Questions About MINI Cooper Insurance
If you're buying auto insurance for a MINI Cooper, you may have questions about affordability and service quality. We've provided answers to help you get started.
About Mark Fitzpatrick
---
---