Compare the Cost of Ram Rebel Insurance by Model Year and Company
Ram Rebel insurance costs $1,636 per year, which is average compared to other models. Age, insurer and car model are some factors that may impact your rate. GEICO offers the cheapest car insurance for this model.
Compare Rates
Ensure you're getting the best rate. Review quotes from a top insurance company.
Advertising & Editorial Disclosure
Last Updated: 9/20/2023
The age of the driver has a significant impact on how much your Ram Rebel insurance costs. For a 16-year-old driver, the average annual price of a full coverage policy on a 2016 model is $6,914, but a 40-year-old driver will only pay $1,517. A 2022 model costs $7,519 per year for a 16-year-old to insure and $1,660 per year for a 40-year-old.
MoneyGeek ranked the top Ram Rebel insurance providers based on their overall pricing, service and claim fulfillment ratings.
Car Insurance
Costs
Ram Rebel
2023
Average Cost and Cheapest Companies for Insuring a Ram Rebel
The average cost to insure a Ram Rebel is $1,636 annually, although this might vary by insurer. GEICO offers the cheapest full coverage auto insurance for a Ram Rebel at an average of $1,302 a year, whereas Allstate has the priciest policy at $1,936 annually.
The most affordable minimum coverage insurance policy for a Ram Rebel is from State Farm, averaging $510 per year, and the most expensive policy is from Farmers at $808 annually. Shop around and compare prices to find the most affordable car insurance for your Ram Rebel.
Is a Ram Rebel Expensive to Insure?
Insurance companies look into several factors when calculating quotes for specific car models, including theft rates, horsepower and overall value. Ram Rebel insurance is less pricey than some luxury vehicles. With a manufacturer's suggested retail price (MSRP) of $49,155 for the 2022 model year, the cost of a Ram Rebel is relatively moderate. This price translates to average insurance rates compared to other car models.
Best Companies for Insuring a Ram Rebel
Selecting the cheapest Ram Rebel insurance plan doesn't necessarily mean you've made the right call. We recommend considering how each auto insurance provider handles claims and customer service. With that in mind, here are our picks for the best car insurance providers for the Ram Rebel:
GEICO: MoneyGeek score 90 out of 100 ($1,302 per year)
State Farm: MoneyGeek score 90 out of 100 ($1,330 per year)
GEICO received a perfect affordability rating from MoneyGeek while ranking highly in customer satisfaction. Its scores indicate that GEICO policyholders receive excellent service at a reasonable cost.
MoneyGeek Top Pick: GEICO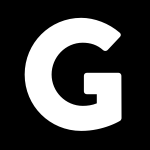 pros
Offers the most affordable policy for your Ram Rebel
Excellent customer satisfaction rating
Offers unique coverages including Mechanical Breakdown Insurance and Classic Car Insurance
cons
Doesn't offer Gap Insurance or Deductible Modification
Low claims processing score
COMPANY HIGHLIGHTS
MoneyGeek determined that GEICO is the best company to insure your Ram Rebel. It is the cheapest insurer for this model and provides exceptional customer service. It also has a few uncommon coverages, including Mechanical Breakdown Insurance (MBI). MBI offers better protection than the typical dealer extended warranty and covers all your car's systems and components at a cheaper rate.
The company offers other valuable add-ons. Rental Car Reimbursement covers the expense of a rental car up to the policy's limit if a covered accident immobilizes your vehicle for more than 24 hours. Roadside Assistance covers all jump starts, towing, lockout services, flat tire repair and other similar services to get you back on the road. Accident Forgiveness keeps your rate from rising after your first at-fault accident (not offered in CA, CT or MA).
Read MoneyGeek's GEICO Auto Insurance Review
MoneyGeek Runner-Up: State Farm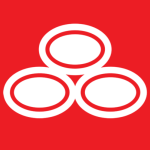 pros
Offers affordable coverage for your Ram Rebel
cons
Poor claims processing score
No Gap Insurance or Accident Forgiveness coverage
COMPANY HIGHLIGHTS
State Farm is our runner-up selection for insuring your Ram Rebel. It offers affordable rates and provides excellent customer service. However, State Farm's weakness is that it provides limited coverage options and even excludes some essential coverages. However, the add-ons it provides can be beneficial to almost any driver.
In the event of an accident while driving a rental car, State Farm's Rental Car and Travel Reimbursement benefits will pay for damages up to the policy's limits. It will also cover up to $500 of your trip expenses, including airfare, lodging, meals and other fees, with a $500 repayment deductible. Roadside Assistance is a valuable additional insurance option covering up to an hour's cost of mechanical repairs and locksmith services in case of a car breakdown or lockout. You can also receive a towing service to the closest mechanic.
Read MoneyGeek's State Farm Auto Insurance Review
Cost of Insuring a Ram Rebel by Model Year
The model year of the covered vehicle may significantly impact your average auto insurance rate. A 2022 Ram Rebel costs an average of $1,660 annually to insure. This rate is more expensive than the average policy for a 2016 model, which only costs $1,517. Insurance on a newer model may be more costly due to the increased repair costs and the fact that older models depreciate with time.
Depending on the model year of your Ram Rebel and the insurance provider you select, the average cost of auto insurance might vary significantly. GEICO offers the most affordable coverage for most Ram Rebel model years, with the 2016 model costing an average of $1,265 to insure. For newer models, however, State Farm is the cheapest, with the 2022 Ram Rebel costing $1,357 annually to insure.
Cost of Insuring a Ram Rebel for 16- to 25-Year-Olds
Teenagers' auto insurance is far more expensive than insurance for drivers in their 30s and 40s. For a 16-year-old driver, full coverage insurance for a Ram Rebel costs an average of $7,176 annually, but the same policy is only $1,585 for a 40-year-old. Teen drivers' insurance rates experience a sharp decline as they age but stabilize in their early 20s.
A family policy that covers teen drivers is typically far less expensive than an individual teen policy. An average full coverage policy from State Farm for a 16-year-old driving a 2022 Ram Rebel is $4,360 a year, whereas the same Allstate policy can cost up to $10,578 annually. These expenses are astronomical compared to what consumers in their 40s pay for identical coverage. Teens should enroll in their family's insurance plan and shop with their parents for the cheapest teenage auto insurance options.