Whether you're a new driver or a seasoned motorist, understanding car insurance is crucial. The process of choosing a policy isn't just about picking the biggest company or the cheapest policy — it's about finding the right coverage that suits your needs and budget. This guide provides data-driven insights about the top auto insurers and delves into the pros and cons of choosing large versus small companies to help you better understand your options.
Top 10 Car Insurance Companies by Market Share and Financial Stability
These major car insurance companies take up 77% of the U.S. market share, meaning they account for the most policies out of the hundreds of auto insurance providers in the country. Analyzing these companies can reveal just how popular and widely available these brands are.
A provider with a large part of the market share is likely well established, available in many areas, and has strong financial stability to pay out claims when needed.
| Company | NAIC Market Share % | AM Best Financial Strength Rating |
| --- | --- | --- |
| | | |
| | | |
| | | |
| | | |
| | | |
| | | |
| | | |
| | | |
| | | |
| | | |
Market share data was obtained from the latest NAIC (National Association of Insurance Commissioners) 2022 Market Share Report and gives a snapshot of the market share held by different companies in the auto insurance sector.
AM Best rates the financial strength of insurance companies and their ability to meet policyholder obligations whenever a claim is made based on a stringent review process of each company's financials. Companies that are rated A++/A+ ("Superior") or A/A- ("Excellent") are considered very stable.
Benefits Offered by the Largest Auto Insurance Companies
When you select a significant auto insurance company, you get the resources that come with it — like the ability to handle claims within an established customer service system. It's also easier to gauge how well that customer service is when you have thousands of consumer reviews, giving you a more comprehensive understanding.
Technology Features Offered by the Largest Auto Insurance Companies
The reputation of an insurance company carries more weight when the company has been in business for an extended period. But sometimes, that long history can mean dealing with a slower-moving company, especially regarding technological advances.
Here are a few features to keep an eye out for when weighing your insurance options:
A name-your-price tool: Progressive lets you tell the company how much you want to pay and see your available options based on that; this tool also allows you to view your options by desired insurance coverages such as liability-only car insurance or full coverage car insurance.
All-inclusive mobile app: State Farm offers an app (for both iPhone and Android) that allows customers to manage the entire claim process — including uploads of damage photos and documents — manage their policies and even order roadside assistance.
SmartRide savings: Nationwide's app allows drivers to save up to 40% on their car insurance for safe driving, either through an app or a device, and offers personalized feedback to help you save.
List of the Best Car Insurance Companies
You're likely familiar with America's largest car insurance companies, but determining which one is best for you depends on where you live, how much coverage you need and your budget.
MoneyGeek ranked the largest auto insurance companies by measuring affordability, customer satisfaction and other key factors to help you find the best car insurance for your needs.
List of the Best Car Insurance Companies by State
Drivers seeking the best auto insurance should always check out the specific offerings for their state for the most accurate rates. Use the table below to discover the best car insurance provider in your state. Click your state to learn more about the best car insurance in your state by driver profile and coverage needs.
List of the Best Car Insurance Companies by State
List of the Cheapest Car Insurance Companies
One key factor for many people when choosing a policy is affordability. While premiums vary widely based on location, driving history, and vehicle type, some companies consistently offer competitive rates. We've compiled a list of the cheapest car insurance companies, but remember, low cost doesn't always equate to high value. It's crucial to consider the quality of coverage, customer service and claim satisfaction in addition to the price. Explore our list to discover the cheapest car insurance companies at a national level.
List of the Cheapest Car Insurance Companies Nationally
List of the Cheapest Car Insurance Companies by State
When shopping for car insurance, you'll find that costs can vary significantly from state to state. It's crucial to explore options tailored to your specific locale that meet your state's minimum coverage requirements. We've compiled a list of the cheapest car insurance companies by state to help you find the most affordable car insurance where you live. Click your state to learn more about the cheapest car insurance in your state by driver profile and coverage needs.
List of the Cheapest Car Companies Insurance by State
Get a Car Insurance Quote Today
Getting a car insurance policy involves a few crucial steps, but it doesn't have to be a complex process. To start, you'll need to determine your coverage needs. Next, gather the necessary information, including your vehicle details (make, model, year), driving record and personal details like your age and address. You'll need this information to get accurate quotes for the cost of a policy.
You can get quotes by visiting a company's website or calling a representative. You should get at least three quotes to compare to ensure you get the best rate for the coverage you need.
MoneyGeek's auto insurance calculator utilizes 2,118,312 quotes across 897 zipcodes from 67 insurers to calculate estimates for the cost of car insurance for various driver profiles. Our calculator is safe and free to use.
Auto Insurance Calculator
See how the Average Annual Auto Insurance Rates vary with the options chosen.
Read More on Car Insurance
Auto Insurance
Auto Insurance
Expert Advice: Finding a Car Insurance Company That Meets Your Needs
With many options for auto insurance providers, what is the best way for drivers to create a list of car insurance companies that meet their needs?

What are the advantages and benefits of getting auto coverage with a well-known car insurance company?

What are some of the best ways to compare auto insurance providers to find the best company for your needs?
Easton Price
FINANCIAL PLANNING RESIDENT
Aaron Rubin
JD, CPA, CFP®️
Ralph C. Freibert III, MBA, CFP®
Partner & Chief Investment Officer at Planning Associates Wealth Management, LLC
Brandon R. Amaral, CFP®, EA
Founder & Financial Planner, CERTIFIED FINANCIAL PLANNER™ and an Enrolled Agent at Amaral Financial Planning
Jeffrey Joseph
President/Owner at Mitchell-Joseph Insurance Agency
Chris Waclawik
Wealth Advisor
Rick Davis
President at Magis Insurance Group LLC
Eric Weedin
Insurance Agent at Weedin Insurance
Elaine Luther, D.Sc.
Business Management Professor at Point Park University
Jevay Grooms
Assistant Professor of Economics at Howard University
Dr. Alexandra Aguirre-Rodriguez
Associate Professor Department of Marketing & Logistics at Florida International University
David Wilson, CFP, AIF, AIFA, CDFA
Registered investment Advisor at Vector Financial Solutions Inc.
Dr. Brenda Wells
Robert F. Bird Distinguished Professor of Risk and Insurance at East Carolina University; Director, Risk Management and Insurance Program
Suzy Taherian
Adjunct Professor, UC Davis Graduate School of Management; CFO, Wrightspeed
Terrance Odean
Professor of Finance, Haas School of Business at the University of California, Berkeley
Robin Grambling
Senior Lecturer Department of Marketing and Management at the University of Texas at El Paso
Steven Pecsok
Assistant Professor of Economics at Middlebury College
Audrey Guo
Assistant Professor of Economics at Santa Clara University
About Devon Delfino
---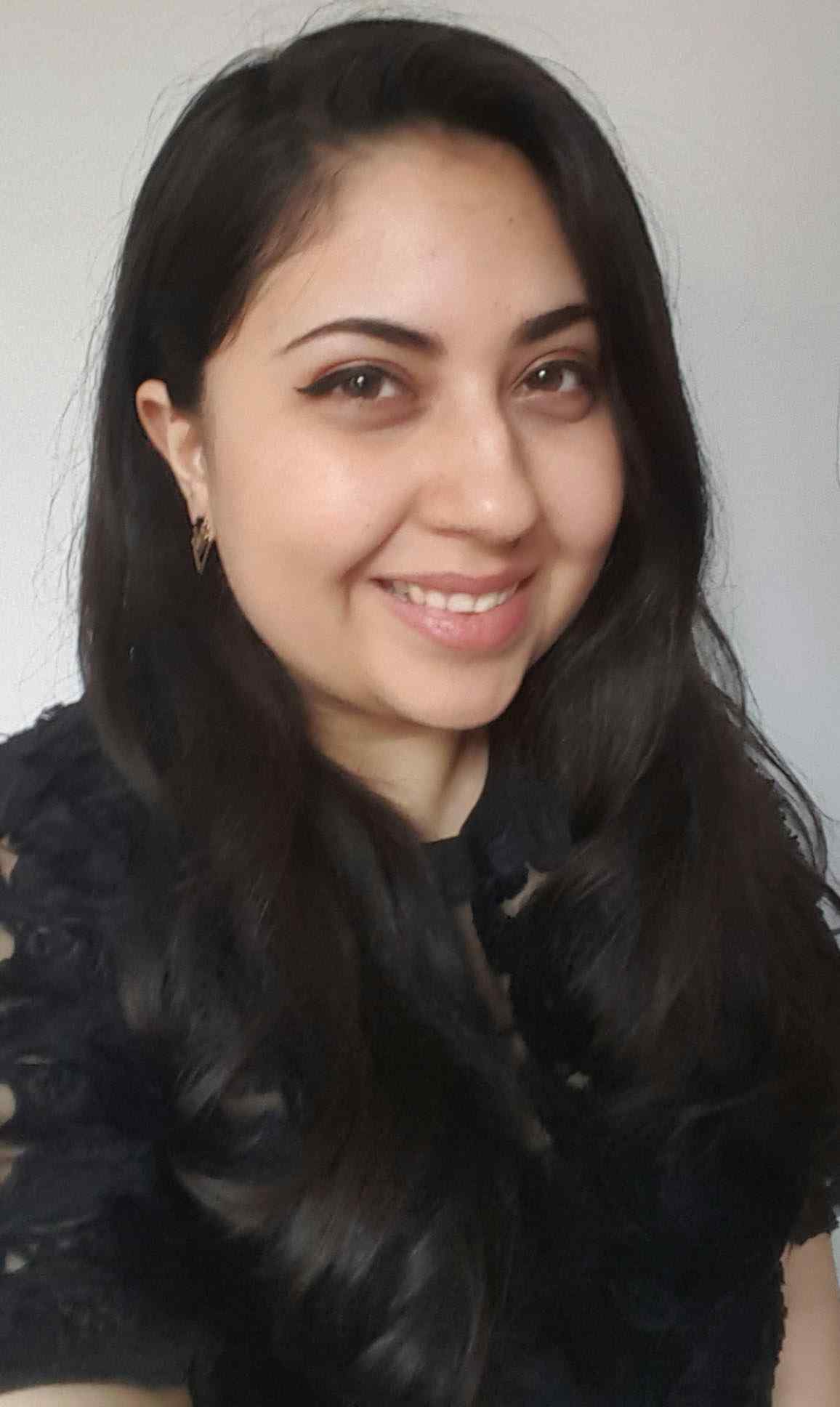 ---