You've heard the jingles, seen the slogans and probably even committed whole ads to memory by sheer repetition, but what exactly are you getting when you choose to do business with one of the largest car insurance companies? When the top ten largest car insurance companies take up 72.02% of the market share of car insurance policies in the United States, it's important to know who these big brands are and what they offer. MoneyGeek's evaluation of these large companies is based on the NAIC's 2018 Market Share Report.
An easy reference list of those car insurance companies gets you to the information you need so that you can find the best car insurance option for you.
America's Largest Auto Insurance Companies
These big car insurance companies take up the majority of the market share, which means that they account for the most policies out of all auto insurance providers in the country. Analyzing these companies can reveal just how popular and widely available these brands are. A provider with a large part of the market share is likely well established, available in many areas and able to pay out claims when needed.
| | Company | Market Share |
| --- | --- | --- |
| 1. | | 17.0% |
| 2. | | 13.4% |
| 3. | | 11.0% |
| 4. | | 9.2% |
| 5. | | 5.9% |
Compare Insurance Rates
Ensure you are getting the best rate for your insurance. Compare quotes from the top insurance companies.
List of All Car Insurance Companies and Reviews
Below is a list of 51 companies that offer car insurance across the country. Click on a company to find our review and scoring of this provider.
MoneyGeek's Ranking of the Largest Car Insurance Companies
You're likely familiar with America's largest car insurance companies, but determining which one is best for you depends on where you live, how much coverage you need and your budget. MoneyGeek ranked the largest auto insurance companies by measuring affordability, customer satisfaction and other key factors to help you learn how their car insurance works and find the best provider for your needs.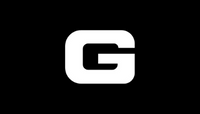 More About GEICO
Established in 1936 as the Government Employees Insurance Company (hence their current name), GEICO has been a subsidiary of the Berkshire Hathaway Group since 1996 and you've likely come across their many mascots (notably the gecko and caveman) over the years. Their parent company boasts 13.69% of the market share, and GEICO itself insures more than 28 million vehicles. Customers can contact the company 24 hours a day, seven days a week via their app. There are also contact options on the website or by telephone. GEICO also offers a military auto insurance section, staffed by veterans.
Read MoneyGeek's GEICO auto Insurance Review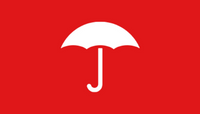 More About Travelers
Travelers provides more insurance options than its name suggests. Customers can find similar offerings as the other largest car insurance companies on this list, like home, landlord and boat insurance. The company has been around for over 160 years. Travelers employs over 12,000 dedicated claims representatives. The high number of representatives translates to shorter wait times compared to companies with fewer reps and more customers. Additionally, they have 13,500 agents and about 30,000 employees. Travelers holds 1.96% of the market share.
Read MoneyGeek's Travelers auto Insurance Review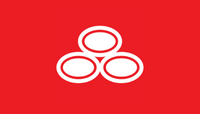 More About State Farm
State Farm, famous for its "Like a good neighbor" slogan, holds 16.97% of the total market share, making it the largest auto insurance company in the country. State Farm has been around since 1922 and offers a wide array of insurance options, including home and life insurance, to customers in every state. It also offers nearly 19,000 agent offices to help provide in-person customer support. The company says that it handles nearly 36,000 claims per day. It's also worth noting that State Farm offers car insurance options for teen drivers, as well as rental and rideshare vehicles.
Read MoneyGeek's State Farm auto Insurance Review
More About USAA
USAA caters to military members and their families, and has done so since its founding in 1922. They offer a wide array of insurance and banking products, including home, flood and life insurance as well as checking and savings accounts and loans. According to USAA, which holds 5.55% of the market share, their customers can save $707 per year on premiums.
Read MoneyGeek's USAA auto Insurance Review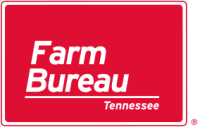 More About Farmers Insurance
With commercials starring Academy Award-winning actor J.K. Simmons (as well as their rather one-note jingle), Farmers has made a bit of a splash in the advertising world. That helped give it a top spot in the market share, of which it holds 4.35%. The company was founded in 1928, and it now holds over 19 million individual policies, and has over 48,000 exclusive and independent agents as well as almost 21,000 employees. That makes it easy to locate and speak with a representative to talk through your options. Farmers Insurance also offers a car-shopping service, which can help combine the buying and insuring processes.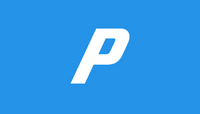 More About Progressive
Progressive says that it can save people an average of $750 on auto insurance when they switch, and the brand holds 11.80% of the market share. Popularized with commercials with the character Flo, the company's main draw comes from its quote tool, which allows potential customers to see options from other insurance companies at the same time. Even if Progressive doesn't have the lowest rate, you can quickly and easily weigh your options. Progressive was founded in 1937 and the company now has over 18 million customers and employs over 38,000 agents.
Read MoneyGeek's Progressive auto Insurance Review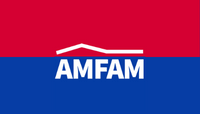 More About American Family
American Family was founded in 1927 and currently holds 1.94% of the market share, coming in tenth out of the ten largest car insurance companies in the country. American Family has about 12,000 employees, spread across a 14-company enterprise. The company brand is built around the idea of helping families protect and restore their dreams. Customers will find a wide array of insurance products with the company, especially when compared with other nine companies listed.
Read MoneyGeek's American Family auto Insurance Review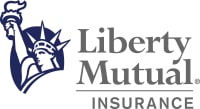 More About Liberty Mutual
Holding 4.65% of the market share, Liberty Mutual is well known for its "only human" marketing campaign and association with Statue of Liberty imagery. Liberty Mutual was founded in 1912 and spans property insurance, life policies and business insurance. Customers can save up to 30% by driving with a right-track plugin in their car for 90 days. The company has over 45,000 employees worldwide, and for the first quarter of 2020, it took in a net of $519 million. And for people who aren't a fit or can't qualify for Liberty Mutual's car insurance, Safeco, a subsidiary, may be a good option.
Read MoneyGeek's Liberty Mutual auto Insurance Review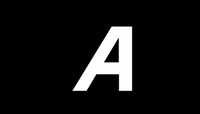 More About Allstate
Founded in 1931 as part of Sears Roebuck and Co., Allstate now serves about 16 million households. The company holds 8.92% of the market share, according to the NAIC. The company's, "You're in good hands," slogan is easily recognized thanks to its ads and its safe driving discount and accident forgiveness program help back that assertion up, with the latter giving customers peace of mind that their premium won't go up after an accident. However, be aware that accident forgiveness isn't available in all states. The company also offers coverage options for those who have expensive stereo systems that they want to protect, so that may be worth considering as well.
Read MoneyGeek's Allstate auto Insurance Review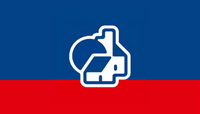 More About Nationwide
Nationwide has been in the insurance industry since 1925, and currently holds 2.65% of the market share. The company itself includes several affiliates, like Allied, Farmland and Scottsdale property and casualty companies, as well as financial services companies. You can get a quote from Nationwide in seven minutes or less, according to the site. And customers who choose to use "Smart Ride" (their version of a safe driving discount) can get an automatic 10% off their policy — up to 40% off depending on how their driving is evaluated.
Read MoneyGeek's Nationwide auto Insurance Review
Benefits Offered by the Largest Auto Insurance Companies
When you select a large auto insurance company, you get the resources that come with it — like the ability to handle claims within an established customer service system. It's also easier to gauge how well that customer service is when you have thousands of reviews to consult, thereby giving you a more comprehensive understanding. The financial stability and technological features offered by an auto insurance company should also be considered.
Financial Stability of the Largest Auto Insurance Companies
AM Best rates the perceived financial strength of insurance companies as well as their ability to meet policyholder obligations whenever a claim is made. While this isn't a guarantee that a company will pay out in the event of a claim or their overall financial strength, it is helpful context when comparing companies. Grades are assigned to each company. For example, an "A" rating is considered stable.
| | Company | Financial Stability |
| --- | --- | --- |
| 1. | | A |
| 2. | | A++ |
| 3. | | A+ |
| 4. | | A |
| 5. | | A++ |
Technology Features Offered by the Largest Auto Insurance Companies
The reputation of an insurance company carries more weight when the company has been in business for a long period. But sometimes that long history can mean dealing with a slower-moving company, especially when it comes to technological advances.
Here are a few features to keep an eye out for when weighing your insurance options:
A name-your-price tool: Progressive lets you tell the company how much you want to pay and see options based on that as well as your desired insurance coverages such as liability-only car insurance or full coverage car insurance.
All-inclusive mobile app: State Farm offers an app (for both iPhone and Android) that allows customers to upload photos and documents, manage their policies and even get roadside assistance.
SmartRide savings: Nationwide's app provides drivers with the opportunity to save up to 40% on their car insurance for safe driving, either through an app or a device, and offers personalized feedback to help you save.
The Biggest Auto Insurance Company in Each State
Although the companies listed hold the largest overall market share, the statistics don't necessarily replicate the same on a state-by-state level. People seeking auto insurance should always check out the specific offerings for the state they live in for the most accurate rates. For example, State Farm doesn't currently offer new policies in Massachusetts, even though it has the largest overall market share in the country.
Find Cheap Car Insurance by State
Compare Auto Insurance Rates
Ensure you are getting the best rate for your car insurance. Compare quotes from the top insurance companies.
Read More on Car Insurance
Auto Insurance
Auto Insurance
Expert Advice: Finding a Car Insurance Company That Meets Your Needs
With many options for auto insurance providers, what is the best way for drivers to create a list of car insurance companies that meet their needs?

What are the advantages and benefits of getting auto coverage with a well-known car insurance company?

What are some of the best ways to compare auto insurance providers to find the best company for your needs?
Dr. Alexandra Aguirre-Rodriguez
Associate Professor Department of Marketing & Logistics at Florida International University
Jevay Grooms
Assistant Professor of Economics at Howard University
Audrey Guo
Assistant Professor of Economics at Santa Clara University
Steven Pecsok
Assistant Professor of Economics at Middlebury College
Robin Grambling
Senior Lecturer Department of Marketing and Management at the University of Texas at El Paso
Terrance Odean
Professor of Finance, Haas School of Business at the University of California, Berkeley
Elaine Luther
Business Management Professor at Point Park University
Emad AbouElgheit
Associate Professor of Marketing at Western Connecticut State University
Suzy Taherian
Adjunct Professor, UC Davis Graduate School of Management; CFO, Wrightspeed
Dr. Brenda Wells
Robert F. Bird Distinguished Professor of Risk and Insurance at East Carolina University; Director, Risk Management and Insurance Program
Rick Davis
President at Magis Insurance Group LLC
Jeffrey Joseph
President/Owner at Mitchell-Joseph Insurance Agency
Brandon R. Amaral, CFP®, EA
Founder & Financial Planner, CERTIFIED FINANCIAL PLANNER™ and an Enrolled Agent at Amaral Financial Planning
Ralph C. Freibert III, MBA, CFP®
Partner & Chief Investment Officer at Planning Associates Wealth Management, LLC
David Wilson, CFP, AIF, AIFA, CDFA
Registered investment Advisor at Vector Financial Solutions Inc.
Aaron Rubin
JD, CPA, CFP®️
Easton Price
FINANCIAL PLANNING RESIDENT
Eric Weedin
Insurance Agent at Weedin Insurance
Chris Waclawik
Wealth Advisor
About Devon Delfino
---
---