A person's age doesn't determine their credit score; however, MoneyGeek found that credit scores tend to be higher for older individuals, on average. Using data from FICO, VantageScore, and Experian, MoneyGeek explored what the average credit score is for every age group, which age groups have the best credit scores and more.
KEY TAKEAWAYS ON AVERAGE CREDIT SCORE BY AGE
Credit scores are an important part of one's finances, as they can affect a number of things you want and need throughout your life.
Consumers in the 18-25 bracket have an average FICO® credit score of 679. Though considered, it is comparatively lower as they are still building up their credit history.
Consumers in the 26–41 bracket have an average FICO® credit score of 687. By this time, this bracket has generally been established and are growing their careers.
Consumers in the 42–57 bracket have an average FICO® credit score of 706. This bracket is in its prime earning years and has an established credit history.
Consumers in the 58–76 and 77+ age bracket have a significantly higher credit score jumping to 742. This bracket has long credit histories and has cash saved up and other benefits from their years of working.
Overall, the average FICO® Score was 714 as of 2022, the same as in 2021 despite economic headwinds in mid-2022.
The average Vantage Score was 702 as of June 2023, a 4-point increase compared to the same time in 2022.
Source: Experian Average Credit Score, VantageScore 4.0: Credit Gauge
Average Credit Score by Age Bracket
According to an Experian Report, the average credit score (FICO® Score) in the U.S. was 714 as of 2022; the average VantageScore by June 2023 was 702 and is considered a good credit score. However, average scores are different for people of different ages.
Different age groups have varying averages, with consumers aged 18–25 having the lowest average 679 FICO score and 661 VantageScore. Those aged 77 and older have a significantly higher average score as they've built it over many years, with their average FICO score standing at 760.
FICO Average Credit Score by Age Bracket and Year, 2022
| Age Bracket | 2022 |
| --- | --- |
| 18–25 | 679 (Good) |
| 26–41 | 687 (Good) |
| 42–57 | 706 (Good) |
| 58–76 | 742 (Very Good) |
| 77+ | 760 (Very Good) |
What's a Good Credit Score for Your Age?
As you age and increase your payment history, increasing your credit score should be part of your goals. While you can do many things to speed up the process and have a better credit score, a good credit score keeps up with the national average.
In the meantime, focus on reducing your debt and improving your credit score by making on-time payments, reviewing your credit regularly and keeping your credit utilization as low as possible.
Average Credit Score for Ages 18-25 (Generation Z)
The average FICO® credit score for those aged between 18-25 is 679. Consumers in this age bracket are only starting to build their scores. These consumers may have a low-limit student credit card and are making payments towards their student loans. A low income, short payment history, and higher utilization could be why their average score is on the lower side of the credit score spectrum.
Average Credit Scores for Ages 26-41 (Millennials)
Consumers' FICO® Scores begin to grow their credit history in their mid-20s to late 30s; increasing averages steadily to 687 as of 2022. By this time, their incomes are growing as they establish their careers. Many in this age group have been paying a mortgage or auto loan, which diversifies their credit beyond credit cards and student loans.
Average Credit Scores for Ages 42-57 (Generation X)
Consumers' average FICO® Scores improve going up to 706 in their 40s to their late 50s. Around this age, consumers may be co-signing student loans with their children and looking at refinancing options, such as debt consolidation, to reduce debt and prepare for retirement. It also helps that consumers in this age bracket are in their prime earning years.
Average Credit Scores for Ages 58-76 (Baby Boomers)
Credit scores continue to climb, and at a higher rate, throughout consumers' senior years. During this time, average credit scores were around 742, considered "very good" by FICO. Consumers in their 60s have long credit histories and likely have cash saved up along with reaping the benefits of their retirement plans built over the decades. Some might still be paying off any leftover debt to eliminate payments before retiring from their jobs
Average Credit Scores for Ages 77+ (Silent Generation)
Consumers in their late 70s reach the plateau of their credit scores averaging around 760. However, consumers in this age bracket are less likely to use credit to avoid gaining more debt since they are now living off of Social Security, pensions, and their retirement savings. Payments. All in all, the silent generation has almost excellent credit scores as many in this bracket have paid off their mortgage, credit cards, and other debt that can affect their credit scores.
At What Age Does Credit Score Improve the Most?
Consumer credit scores start jumping significantly between their 30s and 40s, but the biggest increase is seen between one's late 40s and 60s — a significantly large 36-point jump.
By their 40s, consumers' accounts have aged enough to warrant a higher score increase. However, their debt levels peak and those in their 40s often have to contend with multiple credit accounts, such as their credit card, student loan and mortgage. These reduce significantly in their 60s, as debts may likely have been paid off or refinanced, and credit card debt isn't accumulated as much due to retirement. Due to the Equal Credit Opportunity Act (ECOA), credit bureaus will also look at those beyond the age of 62 more favorably.
Average Credit Score Over Time
Despite the fluctuating markets and economic conditions throughout 2022, the average FICO Score remains steady at 714, which is typically viewed as a good credit score by lenders.
Average Credit Score by State
The table showcases the average credit scores by states in the US with the average credit score being 714. Out of all states, Minnesota has the highest average credit score at 742, followed by Hawaii, Massachusetts, and Vermont. On the other hand, Mississippi has the lowest average credit score at 680, along with states like Louisiana, West Virginia, and Nevada. Northeastern and Midwestern states generally have higher average credit scores, while some Southern states have lower scores.
BUILDING YOUR CREDIT SCORE
Regardless of age, it's important to cut back on unnecessary expenses where possible. Monthly savings can be used to pay down debt, invest for retirement or contribute to an emergency fund to avoid overspending on credit cards.
"Credit Invisibility" by Age
Around 26 million consumers in the U.S. are said to be credit invisible, which means they have no recorded credit history or report at any of the three major credit bureaus (Experian, TransUnion and Equifax).
It's a given that records will be limited for those 19 and below, with over 80% having unscored records. This rate drops by 40% once people reach their 20s and lowers over time, as consumers open credit accounts and take out loans. However, most consumers who are credit invisible are generally young, which may be a result of lack of income or other circumstances.
The number of credit-invisible consumers increases around age 60, caused by insufficient recent information. It's also possible that those born before 1950 had thinner credit records throughout their careers, which reflected less credit reporting during the years when they were actively consuming credit.
Expert Insights
Your credit score is bound to change as you age since your accounts age and you increase your lending activity. However, knowing how to manage your credit as you age can be a challenge. Below are insights from experts in the field to help you ensure you're making wise financial decisions.
What's the best advice you can give someone in their 20s to boost their credit score?

How can consumers know they're on the right track when it comes to improving their credit score? What can they look at and why?
Anthony Martin
CEO & Founder of Choice Mutual
Adem Selita
CEO & Co-founder of The Debt Relief Company
Andrew Lokenauth
Financial Expert and Founder of Fluent in Finance
Other Questions You May Have About Average Credit Scores
Credit scores can be a tricky subject. Below are a few common questions when it comes to understanding what happens to your average credit score as you age.
Related Content
As you age, understanding how credit works is essential to ensure you don't miss out on opportune financial opportunities. Learn more about credit scores in the guides below, including how to improve your score, credit-monitoring services and reporting.
About Nathan Paulus
---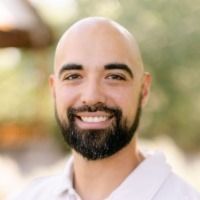 ---