There are several reasons you may need same-day car insurance. You could be buying your first car and need to meet the minimum car insurance requirements in your state. Or maybe your current car insurance policy is expiring, and you need same-day coverage so your coverage doesn't lapse. Get and compare quotes instantly using MoneyGeek's car insurance calculator and read our analysis on the cheapest same-day car insurance companies.
Same-Day
Car Insurance
Quotes
2023
Most insurance companies offer online quotes that are close to final, so you can get car insurance in a matter of minutes or hours.
If you're looking for cheap instant car insurance, it's worth taking some extra time to compare multiple quotes.
If you can avoid it, don't get car insurance the same day you need it. Buying in advance can help you save money and figure out which company is the best fit for you.
---
Get Same-Day Car Insurance in 3 Steps
You can easily get same-day car insurance by requesting quotes online. The process is simple with three quick steps; gather your information, choose your coverage, and get quotes to compare premium costs to find the most affordable policy for you.
MoneyGeek's Auto Insurance Calculator can give you instant car insurance quote estimates to compare insurers— without the finer details of your personal information. When you select an insurer, you will need to provide your personal information to receive a direct quote and to purchase a policy.
1
Gather Your Information
Some car insurance providers offer a fully online experience, while others may need you to speak with an agent to formalize your policy. It's best to have all of your information prepared before seeking quotes to ensure the entire process goes as quickly as possible. You will need:
Personal information: age, address, drivers license number, employment and marital status
Vehicle information: make, model, year, vehicle identification number (VIN), safety features, current vehicle mileage and annual mileage
Driving record and insurance history: information on violations or accidents in recent years and a record of your insurance history
3
Get and Compare Same-Day Quotes
Use our calculator below to review, compare, and get personalized quotes as fast as possible for same-day insurance. You can also visit a provider's website to use their online tools to get instant quotes to make a purchase.
Auto Insurance Calculator
See how the Average Annual Auto Insurance Rates vary with the options chosen.
Average Annual Auto Insurance Rates
Click the section of the wheel in your price range to see options.
Click an insurer below to visit their review page or continue to your personalized quote.
MONEYGEEK EXPERT TIP
If time is of the essence and you need same-day car insurance to avoid a costly lapse in policy, or you purchased a new car and need coverage to legally drive, you may not have the flexibility to fully comparison shop for the best car insurance company and policy. But don't worry, most providers offer six-month policies.
Signing up for a six-month policy allows you to get the same-day insurance you need now and gives you a trial run for the provider. Once you near the term of your six-month policy, you can compare quotes in greater detail for discounts, additional coverage options, or bundling your policy to get the cheapest car insurance.
Cheapest Same-Day Car Insurance Companies
Most major insurers offer online quotes that allow you to purchase a policy online — the fastest way to get instant same-day car insurance.
State Farm offers the cheapest same-day insurance for a full and minimum coverage policy:
Full coverage: $883 annually, $74 a month
State minimum liability-only: $409 annually, $34 a month
Review MoneyGeek's data on the cheapest insurers that offer online quotes for same-day insurance in the table below. Select your age range and the type of policy you need to find the most accurate rates for you.
GET SAME-DAY CAR INSURANCE THAT FITS YOUR NEEDS
Just because you need car insurance fast doesn't mean you can't find a company that fits your situation. MoneyGeek has the resources you need:
If you need car insurance for a short-period of time, you should know that there's technically no such thing as a car insurance policy shorter than six months, but you do have options.
Compare Insurance Rates
Ensure you are getting the best rate for your insurance. Compare quotes from the top insurance companies.
Get Cheap Car Insurance Instantly in Your State
Even if you need car insurance with same-day coverage, you should still be able to get an auto insurance policy that's affordable. The cheapest car insurance companies nationally include some of the biggest names like GEICO, Nationwide, and State Farm which all have online quote tools to help you get same-day coverage.
But the cheapest options for car insurance depend greatly on where you live. The table below details the average cost of same-day car insurance by state. Click on your state to learn more about the cheapest insurers in your area.
Compare Insurance Rates
Ensure you are getting the best rate for your insurance. Compare quotes from the top insurance companies.
What is Same-Day Car Insurance?
Same-day car insurance is a car insurance coverage that goes into effect immediately after you have purchased a policy. Most major insurers offer instant online car insurance quotes but some insurers may require you to call to complete the sign-up process.
State Farm: 1 (800) 782-8332
Nationwide: 1 (877) 669-6877
GEICO: 1 (800) 207-7847
Travelers: 1 (800) 842-5075
Progressive: 1 (888) 671-4405
Allstate: 1 (800) 726-6033
Farmers: 1 (888) 327-6335
Getting car insurance quickly is critical if you plan to drive the same day you are seeking insurance. Comparison shopping is the best way to get cheap car insurance, but it usually requires reaching out to multiple companies to request individual quotes. Use MoneyGeek's car insurance calculator to instantly compare rates and find the most affordable policy for you.
What Do I Need to Get Same-Day Insurance?
The key to getting car insurance instantly is to have the right information available before you start an online quote. You should already know most of the information, like your address, age, marital, and employment status. The rest of the needed information is more specific, including:
Your driving record: Gather information with dates for violations and type of claim for accidents in recent years.
Other driver information: If there are other drivers in the household, you'll need their info too.
Your insurance history: What company is it? What type of coverage limits do you have? And how long have you been insured? If you have been with the car insurance company for a year or less, you may need the previous company's information.
Vehicle information: Make, model, year, annual mileage, current vehicle mileage and specific safety features available (daytime running lights, anti-lock brakes, factory-installed accident sensors, theft recovery devices, etc.).
MONEYGEEK EXPERT TIP
Do you know how much car insurance you need? First-time car buyers have several options on how much liability insurance to buy and whether to add comprehensive, collision and other coverages. Most insurance experts advise purchasing as much liability insurance as you can afford. MoneyGeek recommends newer car drivers choose full coverage to protect their finances and their vehicle.
When Drivers Can't Get Same-Day Car Insurance
Not all drivers will qualify for immediate same-day car insurance coverage. There are three scenarios where a driver may not be able to get an online quote instantly:
Missing information noted above that prevents the driver from getting a quote.
Owning or purchasing a rare vehicle that requires specialty collector car insurance coverage.
Having a high-risk driving history, with multiple serious convictions like DUIs or driving with a revoked or suspended license.
In the last situation, car insurance companies may not cover you now or at all. These high-risk drivers should contact their state's Automobile Insurance Plan Service Office, which helps drivers who can't find car insurance.
When Drivers Shouldn't Get Same-Day Car Insurance
Ideally, you should always buy car insurance in advance rather than on the same day you need it because it can help save you money and give you more time to explore your options. Even those who don't have their car yet should get car insurance before buying a car.
Buying in advance will entitle you to advanced quote discounts, and it will also allow you to contact an agent and make sure all available discounts are applied to your policy, not just the ones listed on the company's online quote tool.
For instance, if you plan which insurance companies you are going to shop with ahead of time, you can combine it with your home insurance to get a home and auto bundle discount, one of the best ways to save.
Buying car insurance in advance is also less risky. A lapse in car insurance coverage could increase your car insurance rates by hundreds of dollars per year, even if the lapse is only a few days. Planning ahead to make sure you have secured continuous coverage will help you avoid such penalties.
Reasons

to Buy Car Insurance in Advance
---
With many insurance companies, buying a car insurance policy at least seven days before the needed effective date entitles you to an advanced quote discount.
Not all online quote tools offering same-day coverage and proof of insurance show all possible discounts, which means you could be missing out on potential savings.
An online car insurance policy might not include all available coverages like pay-per-mile insurance, which may be a good choice for low-mileage drivers.
Frequently Asked Questions About Same-Day Car Insurance
If you still have questions about buying car insurance today, check out answers to some of the most frequently asked questions below.
Expert Advice: Same-Day Car Insurance
Can you get a car insurance policy that takes effect on the same day you buy it?

How long does it usually take to get a final car insurance quote?

Should I buy car insurance in advance of my current policy expiring or the same day?
Yiling Deng
Assistant Professor of Insurance & Risk Management at University of Central Arkansas
Dr. Robert J. Thompson, CHA, TMP
Assistant Professor of Business, William Carey University, U.S.A.
Jeffrey Diamond
Adjunct Professor at Atlanta's John Marshall Law School
Joe Roberts, Ph.D.
Director, Center for Innovation and Professional Development at Webster University
Steven Lee, Ph.D.
Lecturer at California State Polytechnic University, Pomona
Nicholas Barnes, Esq.
Dean of Liberal Arts & Sciences and Professor of Business & Law at Nichols College
Dr. Feifei Zhu
Associate Professor of Finance at Radford University
John Espenschied
Agency Owner of Insurance Brokers Group
Tim LaPlante
Assistant Professor of Business, Finance and Management at Baton Rouge Community College
Dr. Elizabeth Manser Payne
Assistant Professor in Marketing at the University of South Dakota
Jennifer Laurel Weske
Professor of Accounting at Christian Brothers University, CPA, CGMA, CFE
Gregory A. Kuhlemeyer, Ph.D.
Professor of Business Finance at Carroll University
Huimin Li
Assistant Professor of Finance at the University of New Hampshire
Dr. Charles W. Richardson, Jr.
Dean and Professor of Marketing at Alcorn State University
Vipul K. Bansal
Professor at the Tobin College of Business at St. John's University
Robert L. "Larry" Tucker
Adjunct Professor at the University of Akron
Patrick Cozza
Executive in Residence and Lecturer, Wealth Management at Fairleigh Dickinson University
Sung Ham, Ph.D.
Assistant Professor, Broad College of Business, Michigan State University
Dr. Summer Zwanziger Elsinger
Instructor at the University of Wisconsin-Platteville
Dr. Qihong Liu
Professor of Economics at University of Oklahoma
Dr. Vondra Armstrong
Instructor of Business at University of Arkansas – Pulaski Tech
Andrea Lee Negroni
Associate Adjunct Professor of Law at American University
Chris Douglas
Associate Professor of Economics in the College of Arts and Sciences at the University of Michigan-Flint
Dr. Sunil Hazari
Professor of Marketing at the University of West Georgia
Kwoloong T. Liaw, Ph.D.
Professor of Finance in the Economics and Finance Department at St. John's University
Dr. Matt Lutey
Assistant Professor of Finance at Indiana University Northwest
Jay T. Brandi, PhD, CVA
Department Chair and Professor of Finance at the University of Louisville College of Business
Noa D Stroop
Adjunct Professor at Cumberland University
Cameron Horn
Visiting Professor of Business at Eureka College
Nurul Samiul Aman
Senior Lecturer in Economics at UMass Boston
Dr. Alicia Plemmons
Assistant Professor of Economics, CAS Undergraduate Economics Program Director at Southern Illinois University Edwardsville
Curtis R. Price
Associate Professor of Economics at the University of Southern Indiana
Jonathon Bartsch
Assistant Professor of Finance at University of Northwestern - St. Paul
Jeff Seungmo Hong
Associate Professor of Business Management at Borough of Manhattan Community College
Dr. Samuel Sarri
Economics, Finance, Philosophy Professor at the College of Southern Nevada
Dr. Hamid Abbassi
Assistant Professor of Marketing at Fayetteville State University
Charles E. Frasier
Professor of Accounting (Retired), College of Business, Lipscomb University
Xu Xu, PhD, CFP®
Associate Professor of Economics and Data Analytics at Henderson State University
Read More About Car Insurance
Auto Insurance
Auto Insurance
About Mandy Sleight, Licensed Insurance Agent
---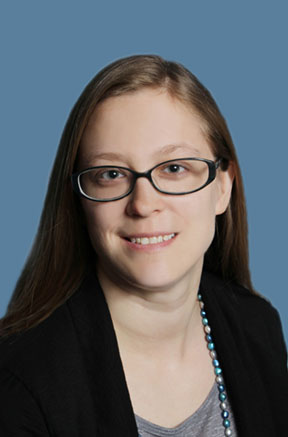 ---