No one wants to think about the worst-case scenario, but it's important to have a plan in place so that your family and loved ones are cared for should anything happen to you. Getting the right life insurance is an important step in that process. But life insurance policies are complex, and wading through the information can be hard without guidance. We'll show you how to compare life insurance companies and rates, and provide you with the information you need to find a plan that's right for your family.
Compare Life Insurance Quotes
In addition to life insurance, Aflac offers supplemental income insurance. It's the largest supplier of voluntary workplace insurance in the United States for those who want to protect themselves and their families in the event of sickness or injury. But it's a good option if you want a small, affordable life insurance policy, too.


Allstate offers term life policies with coverage ranging from 10 to 30 years as well as permanent insurance. It also offers a program called TrueFit, which lets you customize life insurance coverage to fit your budget. Read our review of Allstate life insurance to learn more about its life insurance coverage.


MetLife makes it easy to compare term life and whole life with a chart of its policies, their features and sample costs on the website. This is a good place to start if you're unsure about what kind of life insurance you want. You can even apply online for a $10,000 term or "guaranteed acceptance" whole life policy. Read our MetLife life insurance review to learn more about its life insurance coverage.


Mutual of Omaha provides up to $250,000 in life insurance, but its website is skimpy on details. It scored almost the same as Allstate in overall ratings, according to a recent J.D. Power survey. It has been in the business for over 100 years and its financial strength ratings are "superior" and "very strong."


Nationwide is another company that offers insurance policies for every need, in addition to retirement and banking services. A Fortune 500 company, it gets top ratings from organizations that rate the financial strength of insurance providers. Among its attractive life insurance features are a long-term care rider and "CareMatters" - long-term care linked to a life insurance policy.


One of the most important factors to consider when choosing a life insurance company? Its financial strength. New York Life remains a top choice because it currently earns some of the highest financial strength ratings available from all four ratings agencies. Read our New York Life insurance review to learn more about its life insurance coverage.


Prudential is another long-standing company that has provided insurance for more than 140 years. It will help you find a policy with its educational resources, including tips on how to customize your policy to meet your needs. Read our Prudential life insurance review to learn more about its life insurance coverage.


One of our picks for the top life insurance companies of 2016, Western & Southern Life Insurance Company offers a range of term, whole and universal policies and a nice selection of riders to add onto your coverage like guaranteed level premium and accelerated death benefits. Use their online quote generator to see how much your premiums would be for a term policy.
How to Compare Life Insurance Quotes
When it comes to making a life insurance comparison, you need to know what information to gather and evaluate. Here are some things to keep in mind:
What You Should Compare
Type of Policy
Not all life insurance policies work the same way or provide the same benefits. First, decide whether you want term life, universal life, or whole life.
Follow our flow chart to figure out which policy is right for you.
If you're unsure, talk to a professional who has your best interests in mind and who doesn't make a commission off the sale of a policy. A fee-only financial advisor is a good place to start. You can find one through organizations like the National Association of Personal Financial Advisors (NAPFA).
Amount of Coverage
Before you can compare policies, you need to determine how much coverage you need. Then compare apples to apples: You can't compare a $100,000 policy from one company with a $500,000 policy from another and expect the same rate. Decide how much you want your policy to cover, and then gather quotes from different companies for that amount. Our life insurance guide provides some useful questions to ask yourself when determining how much coverage you need. You can also try an online calculator, like the one from the non-profit LifeHappens.
Cost of Premiums
Once you choose the type of policy you want and gather quotes across companies for the same amounts of coverage, you can compare life insurance policies fairly. Start by looking at the annual premiums on each policy.
Other Fees
Make sure to look at what other fees or costs might be involved with each policy. The life insurance with the lowest premium isn't necessarily the best deal. Check for additional fees, and consider the benefits you get in exchange for the expenses incurred.
Fine Print
You also want to get the answers to the following questions when you compare life insurance rates:
Does the premium change year to year?
Which benefits are guaranteed with the policy, and which are subject to change?
Can you add specific riders to the policy? How much will those riders cost?
Checklist: What You Need to Get a Life Insurance Quote
Life insurance companies want a lot of information from you before they'll generate a quote. Your quote is specific to you, your situation, your health and what you want from a policy. Companies use this information to determine how risky it will be to insure you.
You can make the process of getting a life insurance quote faster by having the necessary information on hand. You'll need to provide some or all of the following information when getting your quotes:
Gender
Age
Height and weight
Whether or not you smoke
How much you drink
Lifestyle habits, like how often you exercise
General information about your overall health (whether you're in good health, fair health or poor health)
How much coverage you want
How long you want your policy to last
When You May Need to Change Your Life Insurance Coverage
The life insurance you need to protect you today may not look like the policy you need in the future. Over time, as the circumstances of your life change, the policy you and your loved ones need will also change. Any time you hit a big milestone or go through a major transition, it's important to review your coverage and make sure it's still appropriate for you and your family. The Insurance Information Institute provides useful information on insurance considerations during different life stages.
When you review your life insurance policy, you'll want to make sure the coverage, term, benefits, riders and premiums still make sense for you and what you want. You will likely always have a need for some sort of insurance, but how much coverage you need is likely to change as you progress through your life.
Here are some common life events that usually trigger a need to reassess your life insurance coverage:
When you and your partner tie the knot and officially become a joint household, your finances will likely go through a change. If you already had a life insurance policy, review it and make sure your coverage will be enough to take care of your new spouse should anything happen to you. Likewise, make sure your partner has a life insurance policy that will take care of you.

YOU BUY A HOME (OR TAKE ON ANOTHER LARGE DEBT)

Taking out a big loan means adding financial responsibility. Make sure your coverage can handle the added expense.

In addition to bringing you joy, your new baby brings you additional financial responsibility. You now have a dependent who relies on you financially.

Just as marriage should trigger a review of your coverage, so should a relationship split. You may not need to carry as much coverage if your marriage dissolves.

If your income goes up and so do your expenses, update your insurance coverage to reflect that. Similarly, a drop in income may mean you can pay less for the coverage you need.

YOU STOP FINANCIALLY SUPPORTING LOVED ONES

If your kids graduate from college and become financially independent adults, or if you no longer take care of a family member who used to rely on your income, update your coverage. If the policy doesn't need to provide for as many people should you pass away, you may not need to carry so much insurance
How to Save Money on Life Insurance
A good policy is necessary if you want to protect and provide for your loved ones even after you're gone. But life insurance rates can be expensive. Don't pay too much! Here are some tips to make sure you get the best rates for your life insurance policy.
1
Choose the right policy for you and your needs
Don't buy a term life policy that spans 20 years with $500,000 worth of coverage if you only need your insurance to cover $125,000 and 10 years.
2
Get help
Knowing your needs is the biggest step you can take to save money on life insurance. Work with a fee-only financial planner if you need help. Look for an advisor who will sign a fiduciary oath on your behalf, meaning they uphold a legal and ethical standard to put your interests first. This means they need to recommend the best product for you — not just one that's suitable.
3
Participate in group insurance
Many employers offer some form of life insurance. Going with a group policy like this may be cheaper than buying insurance on your own, according to the Insurance Information Institute.
4
Shop around
Always gather and compare life insurance quotes from a variety of companies. This will allow you to choose the policy that provides you with the most value for your dollar.
5
Ask about premium discounts
Some companies provide discounts on specific amounts of coverage. A $200,000 policy might actually be cheaper for you than a $150,000 policy.
6
Take care of yourself
The healthier you are, the cheaper your life insurance rates will be.
How to Find the Best Life Insurance Company
Getting good life insurance quotes starts with choosing good life insurance companies. We talked with a line-up of veteran financial experts to give you their insider tips and tricks on how to find and what to look for in a top life insurance company.
Meg Bartelt
MSFP, is the president and founder of Flow Financial Planning, a virtual, fee-only financial planning firm dedicated to helping working mothers in the high tech industry.

Thomas Vetter
is a Certified Financial Planner (CFP®) and the founder of Vetter Planning.

Dave Zaegel
CPA, CFP is the President of CWO for Hire, a wealth management firm that provides comprehensive financial planning solutions to business owners.
What should you do before running a life insurance comparison?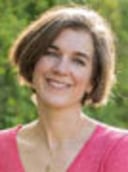 Meg Bartelt:
"Spend time figuring out what your life insurance needs are. Sure, there are rules of thumb (like 10x your annual salary), which are better than nothing. But life insurance should be about covering your dependents' financial needs and paying their expenses, which is different than income."
How can you find the best life insurance company?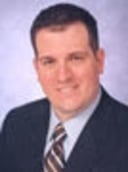 Thomas Vetter:
"Finding the best life carrier depends what type of product you're looking for: term life, whole life or universal life. Most large companies have each of these types of insurance available, but each is better in certain markets. Start by determining if your life insurance need is temporary or permanent. "I use the Comdex rating to run a life insurance comparison across companies. A Comdex ranking is a composite score averaging the ratings of the major insurance rating organizations including A.M. Best, Fitch, Moody's and S&P. The Comdex is not truly a rating, but a ranking based on the average of all the different ratings these different organizations give an insurance company."The lowest priced premium should not be the first and only way to qualify a company. It should be based on financial strength - it doesn't necessarily have to be a perfect score, but needs to be a higher score. Remember, you buy insurance because you want it to be there when your beneficiaries need it. I prefer mutual companies over stock companies when buying permanent insurance. When I worked at the home office of a major carrier I would fill out the financials that would be submitted to the rating agencies. Boring, but necessary! You can see rankings from 2016 here."
Should you use an agent or get quotes online?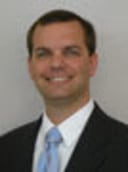 Dave Zaegel:
"Don't waste your time with online quotes. Often, they show you the lowest cost quote assuming you have perfect health. That's not the case for everyone and each insurance company evaluates applicants differently based upon their health condition. A good agent will guide you through that.
"A good agent can get quotes and is knowledgeable across multiple companies. A 'captive' agent only sells insurance for one company. Look for a broker who will check multiple companies to find the best option for you."
What features or qualifications does a good life insurance agent possess?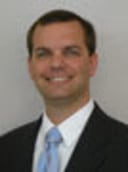 Dave Zaegel:
"Your agent should help evaluate your insurance need based upon all your finances and be able to clearly show you how they came up with the amount of coverage needed. For a younger demographic, this typically consists of how much income you want to replace and for how long you want the income, what debts you want to pay off, and any future expenses that you would want to fund from the death proceeds (like child education or spouse retirement)."
Any red flags to watch out for when choosing a life insurance company?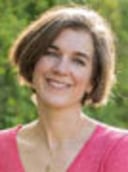 Meg Bartelt:
"Watch for indications of bad customer service. That's the last thing you want upon your death is a bad customer service experience for your survivors. You also want to avoid a company without a long track record. Your life insurance policy might be 20 or 30 years long. You want a company that has already shown an ability to stay in business that long.
"And there's no need to put up with upselling. You figure out the amount of coverage you need (your death benefit) and how long you need it (the term), and then stick with that. There are plenty of term life providers out there, so you don't need to feel pressure to work with any one company."
Still not sure which life insurance company is right for you?
Life Insurance
Life Insurance
About Kali Hawlk
---
---