MoneyGeek's Take: Is Protective Life Right for You?
Protective Life Insurance may be suitable for younger individuals searching for a plan they can modify or enhance to meet their needs as time passes. It offers flexible universal and whole policy options and extensive term policy options. On the other hand, Protective Life Insurance may not be the best option for seniors because it has limited senior-specific plans and lacks a final expense policy. State Farm is our top life insurance pick for seniors.
At a Glance: Protective Life Life Insurance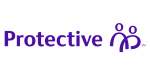 pros
Offers online quote tools, including a coverage needs calculator
Up to 40 years policy term available
Lots of riders (up to seven)
Competitive rates for all customer types, regardless of age
cons
Online quote only available for term life policy
Lacks final expense coverage
COMPANY HIGHLIGHTS
Protective Life is one of the leading insurance companies in the United States, offering a wide range of life insurance products. Founded in 1907, Protective Life has provided over 10 million families with life insurance, annuity and asset protection coverage.
The company offers term life insurance ranging from 10 to 40 years and a whole life insurance policy that lasts a lifetime. It also has variable universal life insurance policies and indexed universal life policies (more on this below). Protective Life has an excellent financial strength rating of A+ (Superior) from AM Best, which makes it one of the most reliable life insurers in the market.
Data from the National Association of Insurance Commissioners (NAIC) also shows that Protective Life had a complaint ratio of 0.29 in 2022, which is better and significantly lower than the national average of 1.0. In addition to providing life insurance coverage, Protective Life also has various annuity options to help customers meet their retirement goals. The company's products are competitively priced, and policyholders can add multiple riders, including a waiver of premium and accelerated death benefits.
Compare Life Insurance Rates
Ensure you're getting the best rate for your life insurance. Compare quotes from top providers to find the most affordable life insurance coverage for your needs.
Protective Life offers term lengths longer than the usual 30 years, up to 40 years.
Policies from Protective Life require a medical exam.
Protective Life offers coverage amounts of up to $10 million.
Protective Life Policy Options Explained
The Insurance Barometer Study conducted by the Life Insurance Marketing and Research Association in 2022 found that 68% of those with financial dependents who had insurance felt secure, compared to only 47% of those with financial dependents who didn't have insurance. When you purchase a Protective life insurance policy, you can be confident that your family and loved ones will not have to worry about financial security in the future.
Term Life Insurance Options From Protective Life
Term life insurance is a type of life insurance policy that provides coverage for a specific period, such as 10, 20 or 30 years. The policy does not build cash value and terminates at the end of the policy term.
Protective Classic Choice Term

You can purchase Protective Life's Protective Classic Choice Term policy for 10 to 40 years. The minimum face amount for this policy is $100,000, and the maximum coverage amount is $50,000,000. If your needs change, it can also be converted to a permanent policy without a medical exam.

Other policy features include guaranteed level premiums, an income-tax-free death benefit to your beneficiaries and a terminal illness rider allowing accelerated death benefits (subject to state law). A Protective Life term life policy is renewable. However, your premium amount may increase at the time of renewal.
A term life policy is ideal for those who want life insurance coverage for a specific period and are looking for an affordable, flexible policy that offers options to convert to a permanent policy if needed. It is especially beneficial for those who want to provide their loved ones with an income-tax-free death benefit.
Whole Life Insurance Options From Protective Life
Whole life insurance is permanent life insurance that covers the policyholder for their entire life, as long as premiums are paid. Unlike term life insurance, which only provides coverage for a set period, whole life insurance accumulates cash value over time, and the policyholder can borrow against it. It also provides a guaranteed death benefit paid directly to the beneficiary upon the policyholder's death.
Protective Life's whole life insurance policy provides lifelong coverage at fixed premiums and builds a cash value you can access in an emergency. This policy has level premium payments, flexible death benefit options and guaranteed cash value growth.
Protective Life's whole life insurance is an ideal option for those seeking lifelong coverage with the potential to build cash value while also having the flexibility to choose their death benefit amount and the option to access their policy's cash value in the future. Whole life insurance is especially beneficial for those with a family history of health concerns, as it provides guaranteed coverage for the policyholder's entire life. Additionally, it can help with funeral expenses, offset the cost of inheritance or estate taxes and provide liquidity or retirement planning in the future.
Universal Life Insurance Options From Protective Life
Universal Life Insurance (ULI) is a type of permanent life insurance that offers flexibility in premium payments, death benefit levels and investment options. It combines the security of a traditional life insurance policy with the potential of an investment account. ULI allows policyholders to adjust their death benefit and premium payments to meet their changing needs. Protective Life offers three ULI options:
Protective Custom Choice Universal Life

This type of ULI allows policyholders to select the coverage they need, along with the initial level benefit period of 10 to 30 years — similar to term life policies. Policyholders can adjust the coverage amount and exchange their policy for permanent coverage within the first 20 years, up to age 70, without another medical exam.

Variable Universal Life Insurance

With this type of ULI, policyholders can allocate their premium payments among different investment options for potential high cash value accumulation. Its benefit includes guaranteed protection with upside potential, premium flexibility and investment options.

Indexed Universal Life Insurance

Indexed universal life insurance offers the potential for cash value accumulation based on the performance of one or more stock market indices while protecting your earnings from downside risk with a minimum guaranteed rate. You have two options for your indexed universal life interest account.

Fixed account: Any premium you allocate earns interest at a specified rate.
Indexed account: Credits interest to your policy based on the positive performance of a specific index, with the potential to build up cash value, subject to certain caps and floors.
Universal life insurance is a great option for individuals looking for flexibility, potential for cash value accumulation and the security of a traditional life insurance policy. It is especially attractive for those who want to adjust their coverage and premium payments over time to fit their changing needs.
Compare Life Insurance Rates
Ensure you're getting the best rate for your life insurance. Compare quotes from top providers to find the most affordable life insurance coverage for your needs.
Protective Life's Life Insurance Riders
A rider is an additional feature or provision that can be added to a life insurance policy to provide additional coverage or benefits. Common riders include waiver of premium, accelerated death benefit and return of premium options. Protective Life offers seven rider options.
Rider

Description

Accidental Death Benefit Rider

Provides an additional benefit in the event of accidental death. Individuals who work dangerous jobs or in hazardous environments may purchase this rider to provide extra protection in case of an untimely death.

Accelerated Death Benefit Rider

Allows the policyholder to access a portion of their death benefit while they are still living if they have been diagnosed with a chronic, critical or terminal illness. The funds can be used to cover medical costs or other expenses associated with the disease.

If you become disabled, cannot work and can't afford to pay your life insurance premiums, the waiver of premium rider can provide you with peace of mind. It ensures your policy remains in force and that your beneficiaries will receive the death benefits due to them.

Provides the policyholder with a monthly income if they become disabled and cannot work.

Additional Purchase Option Rider
(Guaranteed Insurability Rider)

Allows you to purchase additional coverage at predetermined times without having to provide additional proof of insurability. This option enables individuals to purchase additional coverage when their needs change without having to go through the underwriting process.

Provides individuals with coverage that meets their short-term needs and is often used to provide coverage until they can establish a permanent policy.

This coverage is usually available for children 15 days to 18 to 25 years. It provides a low-cost form of life insurance that can be purchased in addition to a policyholder's existing life insurance policy. The coverage typically lasts until age 25 and is designed to provide financial protection for the policyholder's children.
How to Get Protective Life Life Insurance
Once you understand the available products, the next step is to learn how to purchase a policy. If your application to Protective Life is denied, it's also important to know the steps to take when dealing with rejection. In this section, we discuss both scenarios.
How to Buy Life Insurance From Protective Life
2
Compare Quotes
It's important to shop around and compare quotes even if you find a policy that meets your needs. Various factors, like your age and gender, whether or not you smoke, your lifestyle, medical history and overall health, can affect your premiums. By exploring your options, you may find a policy with the coverage you need at a rate that fits your budget.
3
Health Check
After you complete your application and the required health check (which may include a phone interview and an in-person medical exam), Protective Life Life Insurance will review your information and let you know if your policy is approved.
4
Approval
Once you receive your policy, you can review the details with your agent.
What to Do if Protective Life Insurance Denies You Coverage
1
Contact Your Broker
If Protective Life declines your coverage application, contact your agent to learn the reasons behind the rejection.
2
Lifestyle Changes
Consider making improvements to your lifestyle to improve your health. Doing so could result in your application's approval and a potentially better rate.
3
Explore Other Options
Additionally, look at other insurance policies that do not require a medical examination. Although these may provide limited coverage or be more expensive, they are still an option.
Frequently Asked Questions About Protective Life Life Insurance
MoneyGeek answered the most commonly asked questions about Protective Life's life insurance policies.
Life Insurance
Life Insurance