State Farm Life Insurance Company has been around since 1929 and sells policies in most states. While there are several different ways to rank the size of a life insurance company, such as by the net premium written or total assets held, State Farm is usually ranked among the top 25 of the country's 800+ life insurance companies. More importantly, SNL Financial ranked it as the top provider of individual life insurance policies in the United States in 2014. Unlike some companies, State Farm is very open about what types of policies it sells, what riders are available and how the different types of life insurance policies compare to one another.
Table of Contents
Ratings of State Farm Life Insurance
Financial Strength Rating
A.M. Best's Financial Strength Rating opinion addresses the relative ability of an insurer to meet its ongoing insurance obligations. It is not a warranty of a company's financial strength and ability to meet its obligations to policyholders. View our Important Notice: Best's Credit Ratings for a disclaimer notice and complete details at http://www.ambest.com/ratings/notice.
Financial Strength is rated on a scale of D (poor) to A+ (superior). A rating notch of either a second "+" or a "-" indicates the gradation of financial strength within the category. We can't guarantee that the subsidiary of Nationwide Insurance rated here is the subsidiary that will underwrite your insurance policy. Check with your insurance agent and review A.M. Best's Financial Strength Rating Guide for more information.
Best's Credit Ratings™ are under continuous review and subject to change and/or affirmation. For the latest Best's Credit Ratings™ and Best's Credit Reports which include Best's Credit Ratings™), visit the A.M. Best website at http://www.ambest.com. See Guide to Best's Credit Ratings™ for explanation of use and charges.
Best's Credit Ratings™ reproduced herein appear under license from A.M. Best and do not constitute, either expressly or impliedly, an endorsement of MoneyGeek.com or its recommendations, formulas, criteria or comparisons to any other ratings, rating scales or rating organizations which are published or referenced herein. A.M. Best is not responsible for transcription errors made in presenting Best's Credit Ratings™. Best's Credit Ratings™ are proprietary and may not be reproduced or distributed without the express written permission of A.M. Best Company.
Pros and Cons of State Farm Life Insurance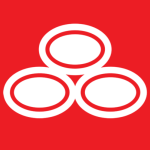 pros
State Farm life insurance quotes are available online within minutes.
State Farm offers a full range of additional insurance products, including auto, motorcycle, home and renter, health, long-term care, disability, umbrella and small business, making it easy to bundle your insurance needs under one carrier.
State Farm Life Insurance has a top financial strength rating of A++ from A.M. Best, which means they are very likely to meet their ongoing insurance obligations.
State Farm life insurance claims can be easily started online.
cons
Changes to your life insurance policy must be made in person with your agent or through the mail, not through email, which some customers may find inconvenient.
State Farm's customer service has no public email address, instead directing all communications to telephone numbers.
State Farm doesn't sell life insurance in Massachusetts.
State Farm doesn't offer variable life insurance policies, which other companies do offer.
State Farm Life Insurance Policy Details
State Farm offers term, whole and universal life insurance policies. As of 2008, the company does not offer variable products. A wide range of riders and options are available in order to personalize your life insurance policy, and online payments can be made through the company's Pocket Agent program. For business, State Farm has Business Continuation and Key Employee life insurance programs, as well as group life insurance plans.
State Farm's Term Life Insurance Policies
State Farm refers to its standard term life offerings as Select Term Life Insurance policies and provides coverages starting at $100,000 in terms of 10, 20 and 30 years. Policyholders must be at least 20 years old in all cases, and maximum ages at the beginning of the term are 75, 65 and 45, respectively. Specialty Term policies include a five-year term, a Return of Premium policy, and Mortgage Life policy. The five-year Term policy for short-term life insurance needs can be issued to someone as young as 16, and at a coverage level as low as $50,000. The Return of Premium policy will pay you back the money you have put into it if you outlive the span of the policy. It can be purchased for 20 or 30 year terms, beginning at $100,000. And the Mortgage Life policy, also known as a decreasing term policy, is available in 15- or 30-year terms and starts at $50,000.
State Farm's Whole Life Insurance Policies
State Farm's whole life options come in choices of Whole Life, Limited Pay and Single Premium. The differences are primarily found in the premium payment schedules — level premiums until age 100; 10-, 15- or 20-year schedules; or one lump sum. All three versions start at $100,000 of coverage, and all three offer the same tax-deferred growth of cash value, tax-free death benefits (for the most part) and the eligibility to earn dividends, although these are not guaranteed. The company's Final Expense Whole Life policy is just a little different, in that it offers a fixed death benefit of $10,000.
State Farm's Universal Life Insurance Policies
Universal Life Insurance is available from State Farm in standard Universal, Survivorship Universal and Joint Universal policies, all of which build cash value. Standard Universal is available for policyholders of any age up to 85 and provides two options for death benefits, including a level benefit or one that varies according to the policy account value. Minimum coverage levels range from $25,000 to $50,000 depending upon the policyholder's age. Several options and riders are available with the standard Universal policy, including a level term rider, a children's term rider, a guaranteed insurability option, waiver of monthly deduction for disability and flexible care benefit rider.
Survivorship Universal coverage is available for 20- to 90-year-olds at levels starting at $250,000, with options including an estate preservation rider, a level term rider and waiver of monthly deduction for death or disability. Joint Universal starts at $100,000 and is available for ages 20 to 85. Options for Joint Universal include a level term rider, children's term rider, waiver of monthly deduction for disability and a guaranteed insurability option.
How to Make a Life Insurance Claim with State Farm Insurance
A life insurance claim through State Farm can be started online. The five-step process will ask for information about the person reporting the death and the policyholder who has died. Having the policy number will facilitate the process but is not required in order to submit the notice of death. Alternately, the death can be reported to a State Farm agent, who will start the claims process for you.
How to Contact State Farm Life Insurance
CUSTOMER SERVICE PHONE NUMBER

800-782-8332
About MoneyGeek Team
---
---