Think you can't get life insurance because of mental health? Depending on your diagnosis, the severity and the treatment protocol, your mental health might not affect getting life insurance as much as you think — or at all. After analyzing and researching various companies, MoneyGeek's picks for the best life insurance for a mental health condition are Prudential, Pacific Life and Legal & General America.
Best
Life Insurance
Mental Health
2023
Best Life Insurance Companies if You Have a Mental Health Disorders


Any pre-existing health condition can affect life insurance, including mental health disorders. You could face a higher premium or risk being denied life insurance due to mental health, especially if you have other health concerns. However, if you don't have any complications or worrisome symptoms, you may be surprised to learn your mental health might not affect getting life insurance.
Pre-existing mental health conditions can cause a higher life insurance rate, an application denial or have no effect at all.
Mental health disorders that disrupt school or work or require frequent medication changes can adversely affect life insurance approval and rates.
Even with a mental health condition, it's still possible to get a life insurance policy.
HOW MONEYGEEK RANKED INSURANCE COMPANIES
To come up with our ranking scores, we incorporated data from J.D. Power, AM Best, NAIC and our MoneyGeek affordability score, which we created by manually gathering thousands of quotes across major providers.
We used our qualitative research data to determine the best life insurance companies for people with mental health conditions based on each company's product offerings and support features. Below we have the top three life insurance companies ranked from best overall to best for a no-medical exam required insurance.
Best Overall: Prudential

pros
Competitive rates with generous mental health underwriting
High financial strength score
May qualify with no medical exam
cons
Severe cases may have a high premium
Only term quotes are available online
COMPANY HIGHLIGHTS
Prudential earned a MoneyGeek score of 83 out of 100 and has an A+ AM Best rating, which shows the company's strong financial ability to pay out life insurance claims to beneficiaries. J.D. Power gives Prudential 753 out of 1,000 for customer satisfaction, and the carrier has a 0.67 NAIC national complaint index, which is well below the industry average for complaints.
Product offering
Prudential offers competitive rates for medical conditions, even if you have moderate or severe anxiety, depression, bipolar disorder or another mental health condition. For those with well-controlled illnesses, Prudential may offer the best rates for mental health life insurance. Getting life insurance for bipolar disorder can be especially challenging, but Prudential's underwriting process might make it the best life insurance option for bipolar disorder.
There are several term options from Prudential, starting at $100,000 in coverage for ages 18 to 75. Prudential also has several options for universal life, including indexed universal life, starting from newborn to age 90. Depending on the product you choose, Prudential has generous rider offerings to customize your life insurance policy.
Support features
While you can get term quotes online, you can only get universal life quotes through a Prudential advisor. Individuals can find valuable financial education tools on Prudential's website, including details about its product offerings, beneficiary resources and the ability to file a life insurance claim.
With lenient underwriting guidelines for people with breast cancer, diabetes, HIV and high blood pressure, Prudential may be a good choice for those with more than one pre-existing health condition. Prudential judges each case individually and works to provide competitive placement for those with mental health conditions, especially bipolar disorder and mild anxiety or depression.
Policy types offered
Runner-Up: Pacific Life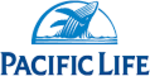 pros
Anxiety and depression can qualify for a preferred rating
May qualify for no exam life insurance
High customer satisfaction and financial ratings
cons
Website lacks consumer resources and tools
No accelerated underwriting is available
COMPANY HIGHLIGHTS
Pacific Life has an A+ AM Best rating and earned a MoneyGeek score of 84 out of 100. The carrier has the fourth highest J.D. Power customer satisfaction score with 801 out of 1,000 and a 0.04 NAIC complaint index, one of the lowest in the life insurance industry.
Product offering
If you're looking for life insurance for an anxiety disorder or life insurance with depression, Pacific Life may offer a competitive rate. Those taking no more than two medications with diagnosed mild to moderate anxiety or depression could qualify for Pacific Life's preferred rating class.
Pacific Life also offers bipolar life insurance and life insurance for people with schizophrenia, though be prepared to provide an attending physician statement (APS) as part of the underwriting process. However, if there was a suicide attempt in the last two years, Pacific Life will deny your application.
You can choose from term life, whole life and universal life with Pacific Life. Coverage starts at $50,000, and there are a variety of riders available to tailor your policy to your needs.
Support features
Although Pacific Life underwrites favorably for mental health conditions, it lacks online resources and quote tools and an accelerated underwriting process. But, it is one of the most lenient carriers for pre-existing conditions for well-controlled mental health disorders with a low impact on school or work.
Policy types offered
Term life
Universal life
Whole life
Best for No Medical Exams: Legal & General America
pros
Well-controlled anxiety and depression can qualify for preferred rates
Preferred plus possibility with no current medication
Streamlined application process that may bypass the medical exam
cons
Bipolar is disqualified if less than one year from diagnosis
Severe depressive episodes are declined
May require a medical exam
COMPANY HIGHLIGHTS
Legal & General America is not ranked by J.D. Power and has yet to receive a MoneyGeek score. However, it has an A+ AM Best financial rating with a proven track record of paying life insurance claims. Its underwriting companies, Banner Life and William Penn receive low NAIC complaint indexes of 0.12 and 0.26, respectively.
Product offering
Legal & General America may offer competitive underwriting classification rates for anxiety and depression life insurance for individuals who have their condition well controlled. Those who are not currently on any medication and have not had more than one episode may qualify for a preferred plus rating. For those on one medication, the best rating could be preferred. You might qualify for Legal & General America life insurance if your bipolar diagnosis was over a year ago. For schizophrenia, consideration happens after five years.
Applicants can get a minimum of $100,000 term life insurance from age 18 to 70, while universal life starts at age 20 up to 85 with a minimum coverage amount of $50,000. Although there are several term life insurance riders, universal life only has an accelerated death benefit option.
Support features
Legal & General America offers term quotes online, and the ability to file life insurance claims, plus a life insurance needs calculator to help you determine coverage requirements. There is also a library, guides and other resources. Although Legal & General America has generous underwriting guidelines for mental health disorders, these health conditions increase the likelihood of a medical exam or APS (attending physician statement) requirement for approval and rating purposes.
Policy types offered
How Does Mental Health Affect Life Insurance?
Anxiety, depression and other mental health conditions can affect eligibility for life insurance. How much these conditions affect life insurance premiums and applications depends on several factors:
Type of condition
How long since the diagnosis
Severity of the condition
Medication type and dosage
If the condition is well controlled
Affect on work or school
If other pre-existing conditions exist
Although it's possible to qualify, you could face a higher premium or be denied life insurance due to depression, anxiety or other mental health disorders.
Can I get denied life insurance due to mental health Disorders?
WHY INSURERS CONSIDER MENTAL HEALTH CONDITIONS
Mental health disorders are weighed by life insurers because, like many other health conditions, they can have an impact on overall health and potentially reduce a person's life expectancy. Insurers may reject an application or deny coverage based on mental health.
While a mental health condition could impact a life insurance application, you should always be truthful on your application and disclose your medical history, even for mild anxiety or depression. Otherwise, your beneficiary's claim for the death benefit could be denied in the event of your passing.
What Qualifies as a Mental Health Disorder in Life Insurance?
Although depression and anxiety are the more common mental health disorders, they are not the only mental health conditions that can affect life insurance. Here are conditions that could affect qualification.
Examples of Mental Health Conditions That May Affect Life Insurance
| Illness | Description |
| --- | --- |
| Depression | Depression is classified as a mood disorder; it involves an extended period of sadness and a loss of interest in activities. It can produce emotional and physical problems because of how it affects the way a person feels, thinks and behaves. |
| Anxiety | Specific situations or objects can create fear or dread in individuals with anxiety. They may also experience panic attacks. |
| ADHD or ODD | Attention-deficit hyperactivity disorder (ADHD) and oppositional-defiant disorder (ODD) can cause children or adults to have disruptive behavioral patterns at home, in school, at work or in social settings. |
| Eating Disorders | Anorexia, bulimia and binge eating are eating disorders that can cause extreme attitudes, behaviors or emotions involving food and body weight. |
| Schizophrenia | A psychotic disorder like schizophrenia can cause people to experience delusions, hallucinations and other symptoms, including suicidal thoughts or ideations. |
| PTSD | Post-traumatic stress disorder (PTSD) can cause fear or stress after a traumatic event has occurred, such as being in a bad accident, rape, experiencing physical abuse or being involved in a war or severe natural disaster. |
| Bipolar Disorder | With bipolar disorder, a person experiences mood swings, with times of extreme lows (depression) and extreme highs (mania). |
What if You Get Rejected for Life Insurance Because of Mental Health Disorders?
If you get rejected for life insurance because of mental health disorders, you may consider applying for no medical exam life insurance. Simplified issue and guaranteed acceptance life insurance don't require a medical exam, but they can be quite expensive compared to traditional life insurance and may not have as much coverage. But, if you can't qualify for a traditional policy and you need coverage, it's better than nothing.
Simplified Issue Life Insurance

This type of life insurance doesn't require a medical exam, but there are health questions on the application. Your answers to the questions determine if you're eligible and what the rate will be. Since there's no medical exam, you can typically get a response within two days of applying.

Guaranteed Acceptance Life Insurance

With this type of life insurance, there are no health questions or medical exams to complete, and you get an instant decision once you submit the application. However, it's the most expensive option since your health is not a factor in helping to lower the rate.
Compare Life Insurance Rates
Ensure you are getting the best rate for your insurance. Compare quotes from the top insurance companies.
Frequently Asked Questions
Getting life insurance when you have a mental health condition may be difficult, but it's not impossible. Here are the answers to the most common questions about mental health and life insurance.
Life Insurance
Life Insurance
About Mandy Sleight, Licensed Insurance Agent
---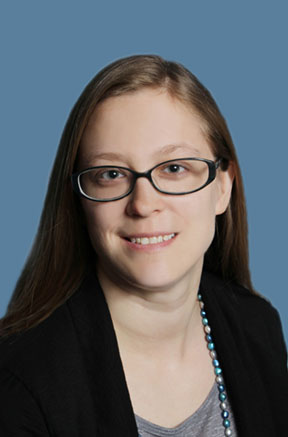 ---