MoneyGeek's Take: Is American Family Right for You?
Given American Family's simple term policy options and flexible universal and whole policy options, this company would be a good fit for younger folks looking for a policy they can modify or upgrade to meet their needs over time. This provider may also appeal to those with pre-existing conditions or who want the convenience of not having to take a medical exam to apply.
In contrast, American Family Life Insurance may not be ideal for seniors, given its limited senior-specific and final expense policy options. AIG might be a better fit — it offers guaranteed acceptance for most policies and doesn't require a medical exam. If you're over 70, you may also want to consider AARP, where you don't need to answer health questions for policies with guaranteed acceptance.
Read through our review of American Family before deciding on a life insurance provider to help you determine your best option.
At a Glance: American Family Life Insurance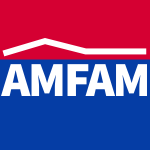 pros
Several life insurance policy options.
Often doesn't require a medical exam.
Allows bundling with other insurance products for a discount.
cons
Not available in all states.
Limited coverage for some plans.
COMPANY HIGHLIGHTS
American Family Insurance has been an insurance provider in the U.S. since 1927 and has sold more than $90 billion in life policies across 47 states and the District of Columbia. According to the National Association of Insurance Commissioners (NAIC), American Family Life Insurance receives far fewer complaints than average, with a complaint index of 0.11 in 2021 and 0.0 in 2022. You can consider it a one-stop-shop for other insurance products, such as auto, pet and home.
American Family Insurance offers seven life insurance products:
DreamSecure Term Life
DreamSecure Simplified Term Life
DreamSecure Flexible Life
DreamSecure Whole Life
DreamSecure 15 Pay Whole Life
DreamSecure Senior Whole Life
DreamSecure Children's Whole Life
It's worth noting that DreamSecure Senior Whole Life insurance is American Family's option for final expenses, available to those between 50 and 80 years old. Similarly, DreamSecure Flexible Life insurance is American Family's version of a universal life insurance policy. This policy lets you adjust your premium and coverage as your circumstances change. It's an excellent option if you want flexibility in your life insurance plan.
American Family policies offer different advantages. For example, most policy types (except for its two term life policies) have a cash value component that accumulates over time and can be used to borrow against. You might not have to undergo a medical exam with its term, whole and flexible life policies.
Compare Life Insurance Rates
Ensure you're getting the best rate for your life insurance. Compare quotes from top providers to find the most affordable life insurance coverage for your needs.
American Family has several policies where eligible buyers can answer health questions in lieu of a medical exam.
Seniors can get final expense coverage through American Family's simplified issue senior whole life policy.
Whole life policies may cost more than term policies but provide lifelong coverage and cash value savings.
American Family Policy Options Explained
A 2022 Insurance Barometer Study from the Life Insurance Marketing and Research Association (LIMRA) found that 68% of respondents felt more financially secure after getting life insurance. American Family makes it possible to join their ranks with its seven life insurance options. Learn more about each policy to help you find the one that best fits your family's needs and situation.
Term Life Insurance Options From American Family
Coverage for term life insurance lasts for a predetermined number of years at a lower premium than other life insurance plan types. If the policyholder passes while the term policy is in effect, their beneficiaries can use the policy payout on expenses like rent, mortgages, child care or to cover final costs.
DreamSecure Term Life Insurance

American Family offers term life insurance policies with the following four term lengths: 10, 15, 20 and 30 years. Although American Family's term life insurance policies don't accumulate cash value, the company allows you to convert your term plan to a longer one while it's still in effect. You could also renew your policy when the term ends, but your new premium may be considerably higher than before.

DreamSecure Simplified Term Life Insurance

Simplified term life insurance features a straightforward application process with no medical exam required. Instead, policyholders complete a health questionnaire that saves them time activating their policies — most applicants receive theirs within 10 business days of applying. You can choose between four terms — 10, 15, 20 and 30 years — and the available coverage ranges between $50,000 and $150,000. You can also customize it further by adding a rider.
Buyers can benefit from term life insurance at various stages in their lives. However, it's ideal for younger buyers or those who recently started a family or took out a mortgage. Because term life insurance is more affordable than other policy types, it could be more manageable for those balancing other financial obligations.
Whole Life Insurance Options From American Family
Get long-term coverage by paying a premium that remains the same, no matter how many years have passed. Whole life insurance policies have a cash value component that accrues over time. You can borrow against the accumulated amount to pay school fees or as a down payment for a new home. It's an example of a living benefit — something you can enjoy while still with your loved ones.
DreamSecure Whole Life Insurance

The most significant advantage of purchasing whole life insurance is that your beneficiaries are guaranteed a death benefit, regardless of when you pass. The only requirement to keep it active is consistent premium payments. And level premiums mean it won't change over time, even if your health condition worsens.

DreamSecure 15 Pay Whole Life Insurance

Similar to American Family's standard whole life insurance option, the DreamSecure 15 Pay plan offers lifelong coverage but allows you to complete all payments in 15 years, after which your policy remains active throughout your lifetime.

DreamSecure Children's Whole Life Insurance

This policy can help set up your child financially for the future and shares the following features of a standard whole life insurance policy:

Permanent coverage
Has cash value
Premiums won't change

Although this specific policy has only three coverage levels — $25,000, $50,000 and $75,000 — the insured party can add more protection later if you get the Guaranteed Purchase Option Benefit. There are also just two payment term options — 10 years and 20 years. The former has a slightly more expensive premium but allows you to complete the required payments earlier. The latter is more affordable, but you'll be making payments for a longer time.
Whether it's for you or your child, a whole life insurance policy guarantees lifelong protection. It may be more beneficial for buyers who have long-term dependents or those planning their estate. Its cash value component also makes it ideal for buyers with health conditions that may eventually require long-term care.
Universal Life Insurance Options From American Family
Universal life insurance is similar to whole life insurance as it provides permanent coverage. But while your coverage remains constant with the latter, the former allows you to adjust your coverage levels to suit your current situation.
DreamSecure Flexible Life Insurance

DreamSecure Flexible Life is American Family's take on universal life insurance. Imagine, for example, that the coverage level you purchase when you're single may no longer be enough once you get married and have kids. This plan allows you to increase (or decrease) the coverage levels of your existing plan. Just note that changes to your coverage will affect your premiums. You can also customize your policy by adding riders, such as a children's insurance rider or a waiver of monthly deductions for disability. Like other long-term coverage plans, your policy has cash value that builds over time and can be used to pay for a mortgage or a child's education.
Buyers who want permanent coverage but foresee their insurance needs shifting over time may find universal life insurance most attractive. This way, you'll never feel like you're locked into paying for too much or too little coverage.
Final Expense Insurance Options From American Family
Final expense insurance refers to life insurance policies catered to seniors or those in end-of-life circumstances. The benefits from this policy can help your loved ones cover any funerary costs or other financial obligations you might leave behind.
DreamSecure Senior Whole Life Insurance

American Family's product for final expenses is its Dream Secure Senior Whole Life insurance policy. Applicants between 50 and 80 years old can choose between two coverage levels — $10,000 or $15,000 — and enjoy level premiums, permanent protection and a cash value they can borrow against. Instead of completing a medical exam, you only need to complete a form and answer some health-related questions over the phone to see if you qualify. American Family Insurance also issues the policy pretty quickly — you can get yours in as little as one week.
Final expense insurance policies can help cover burial and other end-of-life costs despite their lower coverage limits. It's best suited for seniors who only need life insurance benefits to go toward these expenses.
Compare Life Insurance Rates
Ensure you're getting the best rate for your life insurance. Compare quotes from top providers to find the most affordable life insurance coverage for your needs.
American Family's Life Insurance Riders
A rider is an optional feature you can add to your policy at an additional cost. Riders can help you customize your plan to fit your insurance needs. Here are the riders you can purchase from American Family Insurance:
Rider

Description

Premium Waiver for Disability Benefit Rider

Waives the required premiums if the policyholder becomes permanently disabled.

Guaranteed Purchase Option

This allows you to purchase additional coverage for your whole life insurance plan
without having to undergo another medical exam or answer a health questionnaire.

Children's Insurance Rider

Adds coverage worth $15,000 for biological children, stepchildren or adopted
children.
How to Get American Family Life Insurance
Once you're familiar with the available products, knowing how to purchase a policy is the next step. If American Family denies your application, it's best to know some strategies to handle it. We cover both cases in this section.
How to Buy Life Insurance From American Family
2
Compare Quotes
Even if you find a policy that addresses your insurance needs, remember to compare quotes. Several factors may affect your premiums, such as your age and gender, whether or not you smoke, your lifestyle, medical history and overall health. Exploring other options may help you get the coverage you want at a more manageable rate.
3
Health Check
Then it's a matter of completing your application and undergoing a health check (if necessary). The latter usually involves a phone interview and an in-person medical exam. You may have to provide additional information so an underwriter can complete a risk assessment.
4
Approval
Once American Family Life Insurance approves your application, you'll receive your policy. Feel free to meet with your agent to go through your policy details.
What to Do if American Family Insurance Denies You Coverage
1
Contact Your Broker
Reaching out to your agent to ask for specifics is an excellent way to know what led to this outcome.
2
Lifestyle Changes
Consider making some lifestyle changes to improve your health. Not only could it lead to getting your application approved, but you may also get an even better rate.
3
Explore Other Options
Lastly, explore other insurance products or focus on those that don't require a medical exam. Just remember that these may offer limited coverage or charge more expensive premiums.
Frequently Asked Questions About American Family Life Insurance
We included answers to buyers' most commonly asked questions when considering American Family Insurance as their life insurance provider.
Life Insurance
Life Insurance