Allstate added life insurance to its lineup of insurance products in 1957, just a few years after the company adopted their famous "Good Hands" slogan and logo. Although Allstate ranks among the very top of the list of the country's largest carriers on the property and casualty side of business, its life insurance sales are much more modest. Filings with the National Association of Insurance Commissioners don't even rank Allstate Life within the top 25 largest carriers. This hasn't, however, prevented the company from earning ratings of "Better than Most" across the board in the 2015 J.D. Power Household Life Insurance study.
Table of Contents
Ratings of Allstate Life Insurance
Financial Strength Rating
Source

Rating

A.M. Best

A+
A.M. Best's Financial Strength Rating opinion addresses the relative ability of an insurer to meet its ongoing insurance obligations. It is not a warranty of a company's financial strength and ability to meet its obligations to policyholders. View our Important Notice: Best's Credit Ratings for a disclaimer notice and complete details at http://www.ambest.com/ratings/notice.
Financial Strength is rated on a scale of D (poor) to A+ (superior). A rating notch of either a second "+" or a "-" indicates the gradation of financial strength within the category. We can't guarantee that the subsidiary of Allstate Insurance rated here is the subsidiary that will underwrite your insurance policy. Check with your insurance agent and review A.M. Best's Financial Strength Rating Guide for more information.
Best's Credit Ratings™ are under continuous review and subject to change and/or affirmation. For the latest Best's Credit Ratings™ and Best's Credit Reports which include Best's Credit Ratings™), visit the A.M. Best website at http://www.ambest.com. See Guide to Best's Credit Ratings™ for explanation of use and charges.
Best's Credit Ratings™ reproduced herein appear under license from A.M. Best and do not constitute, either expressly or impliedly, an endorsement of MoneyGeek.com or its recommendations, formulas, criteria or comparisons to any other ratings, rating scales or rating organizations which are published or referenced herein. A.M. Best is not responsible for transcription errors made in presenting Best's Credit Ratings™. Best's Credit Ratings™ are proprietary and may not be reproduced or distributed without the express written permission of A.M. Best Company.
Pros and Cons of Allstate Life Insurance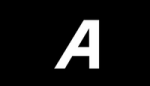 pros
Some of Allstate's life insurance products, such as its TrueFit term policy, can be tailored to your needs rather than forcing you into pre-set plans.
Allstate offers term life insurance policies that don't require a medical exam.
Allstate's financial strength A+ rating on A.M. Best is just short of the top ranking, meaning that they are very stable and should have no problem paying out on a death benefit claim in the future.
Allstate has a suite of life insurance policy offerings more robust than many other life insurance companies, including whole life, term life, universal life and variable universal life.
cons
If you indicate you're in less than perfect health on the Allstate online quote form, you may not be able to receive a quote online and will have to work directly with an Allstate agent to get a life insurance quote.
Depending on your state, you may not be able to complete an application for life insurance online, which means you'll have to work directly with an agent.
While there's a lot of information listed on the Allstate website, it's in large part superficial and designed to steer you to an agent.
Not all Allstate agents will be able to help you with your life insurance questions. This means you may need to be redirected to an agent who specializes in life insurance products if you first speak with an agent only familiar with Allstate's other insurance offerings.
Allstate doesn't have a mobile app, which some customers may find inconvenient.
Allstate Life Insurance Policy Details
Almost every major life insurance company offers term, whole and universal life policies, and Allstate is no exception. Unlike some companies, however, Allstate features variable universal products. Their term life policies, while very limited, can also be customized to a degree not often seen from a life insurance carrier.
Allstate's Term Life Insurance Policies
Allstate offers a very limited Basic Term Life policy that is set at 15 years and offers coverage levels of $50,000, $100,000 or $150,000. No medical exam is required, but there is a health questionnaire to fill out. A more flexible option is the Allstate TrueFit Term Life Insurance policy. It can allow you to use a single policy to layer your coverages, thereby matching your needs over different timespans in a way that would normally only be possible by purchasing multiple term policies of different lengths and different amounts. The TrueFit policy can also be set at any specific number of years between 10 and 30, instead of in the more traditional increments of five or 10.
Term policies are not available to anyone under age 18, and they have riders available such as guaranteed insurability for conversion to a whole policy, accelerated death benefits in the case that a policyholder is chronically ill, and a waiver of premium rider that protects the policy in certain situations when the policyholder can no longer afford the premium.
Allstate's Whole Life Insurance Policies
With Allstate's Whole Life Insurance policies, a policyholder will have a permanent policy, as with a universal policy. However, the premium remains the same and is not adjustable. Level premium payments, the accumulation of cash value and the death benefit are all guaranteed, as long as the policy is in force. Allstate offers an option called the Whole Life Advantage, in which excess credits are put back into the policy, a feature that can cause the policy to build cash value at a quicker rate.
Allstate's Universal & Variable Universal Life Insurance Policies
The Allstate Universal Life policies resemble the Allstate Whole Life policies in that they can build cash value over time, but the plans and payments can be adjusted as needed. The Variable version of the Universal policy allows investment of the cash value in options, and while that can provide a higher return, it also has more financial risk.
How to Make a Life Insurance Claim with Allstate Insurance
Allstate doesn't have an online reporting function for death benefit claims. Instead, it advises you to first get a copy of the policyholder's death certificate and life insurance policy, and then to file the claim in person with an agent. You can also call Allstate's toll-free number to file and track your claim by phone.
How to Contact Allstate Life Insurance
CUSTOMER SERVICE PHONE NUMBER

800-255-7828
About MoneyGeek Team
---
---