MoneyGeek's Take: Is Allstate Right for You?
MoneyGeek's analysis of Allstate's life insurance indicates it will suit you best if you want a term life policy with higher coverage limits and don't want to undergo a medical exam. This insurer is also ideal for those seeking a permanent policy with various investment options.
Since Allstate doesn't offer final expense insurance, seniors looking for a policy to cover burial expenses might not find it suitable. MoneyGeek found that AARP is the best option for final expense insurance since it doesn't require you to answer health questions and offers guaranteed acceptance.
At a Glance: Allstate Life Insurance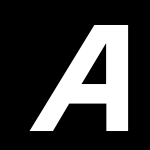 pros
Offers online life insurance quotes
A coverage calculator is available to help you determine how much coverage you need
Many types of term and permanent life insurance policies available
cons
Doesn't offer a mobile app
Not available in all U.S. states
Limitations on lump-sum payouts for certain types of insurance
COMPANY HIGHLIGHTS
Allstate was launched in 1931 and has served millions of customers since then. The insurer offers various insurance policies, including vehicle, business, life and more.
Allstate provides the following life insurance products:
Term life insurance
Whole life insurance
Universal life insurance
Variable life insurance
Term life insurance policies are available for a 10- to 40-year term and have lower monthly premiums. You might be able to convert these policies into permanent policies and have an accidental death benefit.
Whole life and universal life are permanent insurance policies with variable premiums. Both of these types of policies may require an in-person medical exam in some cases.
Allstate offers some useful tools to help shoppers find the ideal policy for them. The company's coverage calculator can help you determine how much coverage you need, while its policy suggestion tool will recommend the right type of life insurance product for your unique situation.
Compare Life Insurance Rates
Ensure you're getting the best rate for your life insurance. Compare quotes from top providers to find the most affordable life insurance coverage for your needs.
Allstate offers term life policies without a medical exam, charging affordable rates and providing high coverage limits.
Permanent life insurance policies from Allstate include whole life, universal life and variable universal life policies.
Whole life policies offer a "cash value," while universal and variable universal life policies let you earn interest on your cash value while offering investment options.
Allstate Policy Options Explained
The 2022 Insurance Barometer Study from the Life Insurance Marketing and Research Association (LIMRA) shows that 68% of U.S. adults with financial dependents feel more secure after buying an insurance policy.
Allstate offers various types of term and permanent life insurance to its customers. Understanding what each type of policy includes will help you choose the best one for your needs.
Term Life Insurance Options From Allstate
You can purchase a term life insurance policy if you want coverage for a specified term, anywhere from 1 to 40 years. If the policyholder passes away when the policy is active, their family will receive a tax-free death benefit that can cover expenses like groceries, child care, mortgage or other everyday expenses.
Allstate's Term Life Insurance

Allstate offers term life insurance at an affordable rate and lets you have coverage without an in-person medical exam or a blood test. If you qualify for a policy, the average monthly insurance cost can be as low as $10. Its coverage ranges from $100,000 to $50,000,000, and the company offers policies to individuals between the ages of 18 and 60. Add-ons like child life insurance protection and premium waiver benefits are also available with some term life policies.
A term life insurance policy can be ideal for anyone with financial obligations that they don't want their family to take on after their death. These could include expenses like a mortgage, child care, existing debts, the cost of a funeral or other significant expenses.
Whole Life Insurance Options From Allstate
A whole life insurance policy is a form of permanent life insurance. It ensures coverage for the duration of your life as long as you pay your premiums on time. It has fixed premiums and death benefits and offers a saving component known as the "cash value."
Allstate's Whole Life Insurance

Allstate's whole life policies differ from term life in many ways. The monthly premiums of a whole life policy stay the same throughout, no matter the market conditions. It also offers "cash value," a saving component that builds over time and can help cover emergency expenses. With this policy, your loved ones will get a fixed amount as a death benefit.
Purchasing whole life insurance will make the most sense for individuals with significant financial obligations, like if you own many assets and don't want your family to pay estate taxes. This policy can also benefit policyholders with medical conditions that need lifelong care since they can take advantage of the cash value.
Universal Life Insurance Options From Allstate
Similar to a whole life policy, a universal life insurance policy also covers you for the duration of your life, but it offers flexible premiums and death benefits. You also earn interest on your cash value with this policy.
Allstate's universal life insurance policy lets you borrow against the cash value, but it can affect your death benefit or make you liable for taxes. You can also earn interest based on the market's rates on your policy's cash value. This type of policy offers flexible premiums and allows you to lower them or stop paying if your cash value can cover your costs, but you can only do that for a certain amount of time.

Variable Universal Life Insurance

Allstate's variable life insurance policy offers different investment options along with flexible death benefits and premiums. It lets you invest in stocks, bonds or fixed accounts. While you can invest tax-free with this policy, it may affect the value of your policy since these investments are tied to financial markets that can fluctuate.
The ideal buyers of a universal life insurance policy are those with long-term financial goals looking for tax-deferred savings. These policies are also great for investors who understand the risk and benefits of the investment options.
Compare Life Insurance Rates
Ensure you're getting the best rate for your life insurance. Compare quotes from top providers to find the most affordable life insurance coverage for your needs.
Allstate's Life Insurance Riders
A life insurance rider is an add-on that can help you improve your policy's coverage and make it fit your needs at a more customized level. You can get the following riders with Allstate.
Rider

Description

This can help you cover your policy costs and keep it in place if you become disabled at a
specified age, usually 60 or 65.

This rider makes an extra payment to your loved ones if you die in an accident.

Accelerated Death Benefit

If you have a terminal illness or require long-term care, this will help you get some of the
death benefits before you pass away.

Guaranteed Insurability Rider

You can get additional coverage with this rider for up to 40 years without fulfilling
additional requirements, including a medical exam or other factors.

It allows you to get extra coverage for a specified period of time.

Spouse & Children's Riders

Your spouse and children can get term coverage through this rider and convert it into a
permanent policy.

Automatic Premium Loan
Provision Rider

If you miss your monthly payment, this rider will take a loan from your policy's cash value
and automatically pay your premium.
How to Get Allstate Life Insurance
MoneyGeek explains the steps you need to take to buy a life insurance policy that fits your needs. We also share what to do if Allstate doesn't approve your application.
How to Buy Life Insurance From Allstate
2
Compare Quotes
Factors affecting your insurance rates include age, health status, lifestyle choices, smoking habits and more. After you get a quote from Allstate, you should also consider other options and get rates from other insurers to see if you can get better rates.
3
Health Check
Once you decide on buying an Allstate life insurance policy, you will complete your application and answer a few questions about your medical history in an interview. You might have a medical exam to ascertain your health status, but many Allstate policies do not require a medical exam.
4
Approval
You will be able to buy a policy after Allstate approves your application. It's best to learn how to read a life insurance policy to understand important details before agreeing to the terms and paying your first premium.
What to Do if Allstate Insurance Denies You Coverage
1
Contact Your Broker
Your broker is your best resource after a denial. Contacting them can help you understand the factors that caused Allstate to deny you a policy.
2
Lifestyle Changes
You might consider applying again, but it's best to do so after improving your health. Insurers consider your health to be an essential factor for your policy approval.
3
Explore Other Options
Other options, like no-medical-exam insurance, might also work for you. Keep in mind that these options usually have high premiums and offer limited coverage.
Frequently Asked Questions About Allstate Life Insurance
The following frequently asked questions will help you understand the coverage details of Allstate's life insurance policies.
Life Insurance
Life Insurance