MoneyGeek's Take: Is AAA Right for You?
AAA is a good choice for those searching for customizable coverage from a reputable provider. Offering a variety of policy options, including term, whole and universal life insurance, AAA is equipped to cater to a wide demographic, from young families to budget-conscious individuals and investors. Policy terms range from 10-30 years, with amounts up to $5 million or more. Some policies may require health exams, but there are also no-medical-exam term and whole life insurance plans.
The company's whole life insurance policies have low limits, so consider other insurers if you want higher coverage levels. Exploring other providers might be smart if you're looking for different types of life insurance, such as final expense insurance or niche-specific products like senior-friendly policies.
At a Glance: AAA Life Insurance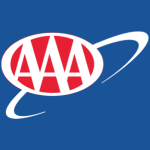 pros
Multiple policy offerings, including term, whole and universal plans
Offers no-medical-exam life insurance
cons
Online quote tool for term policies only
Low coverage limits for whole life insurance policies
Savings, such as a 10% premium discount and bundling discount, only available for AAA members
COMPANY HIGHLIGHTS
AAA has been in the life insurance industry since 1969, providing multiple life insurance policy options. With policy terms ranging from 10-30 years and amounts up to $5 million or more, they cater to a wide demographic. While some policies may require a health exam, others, like Express Term and Guaranteed Issue Whole Life, offer a no-exam option. You may access the accident insurance exclusive offer if you're a AAA member. Certain policy options, like whole life, may have low coverage amount limits.
Depending on your needs, you can get any of the following plans:
Express Term
Traditional Term
Whole Life
Guaranteed Issue Whole Life
LifeTime Universal Life
Accumulator Universal Life
Member Loyalty Accident Insurance
AAA caters to individuals looking for life insurance options in all 50 states. It has a below average NAIC customer complaint ratio, meaning it received fewer complaints than the industry average. The company also exhibits excellent financial strength and the ability to meet ongoing insurance obligations, receiving an A rating from AM Best.
Compare Life Insurance Rates
Ensure you're getting the best rate for your life insurance. Compare quotes from top providers to find the most affordable life insurance coverage for your needs.
AAA's term life insurance offers fixed-term coverage with level premiums, no cash value accumulation and options for renewal or conversion to whole life, catering to those seeking temporary and straightforward protection.
AAA's whole life insurance provides lifelong coverage with fixed premiums, cash value accumulation and options like Guaranteed Issue Whole Life, making it suitable for long-term financial planning and those seeking consistent premiums with investment opportunities.
AAA's universal life insurance policies offer flexibility in premiums and death benefits, potential cash value growth and investment opportunities, appealing to those seeking adaptability, growth potential and tax-efficient strategies.
AAA Policy Options Explained
AAA presents a wide array of policy options to cater to individual needs and preferences. These options include term, whole and universal life insurance, each designed to align with various coverage requirements, financial circumstances and personal goals. Understanding the specifics of these offerings can help you decide whether AAA is the right life insurance provider for your needs, objectives and situation.
Term Life Insurance Options From AAA
AAA's term life insurance policies are designed to provide financial protection for a specific period or "term." These policies are excellent for those looking to secure their finances without committing to lifelong coverage. Term life insurance is a straightforward and often cost-effective way to protect your loved ones financially. Here's how it functions:
Fixed Term: Term life insurance covers a specific period, such as 10, 20 or 30 years. The beneficiaries receive the death benefit if the insured passes away within the term.

Level Premiums: Premiums typically remain constant throughout the term, making budgeting easier.

No Cash Value: Unlike whole life insurance, term life doesn't accumulate cash value. It's purely a death benefit protection.

Conversion Options: Some plans allow the policyholders to convert their term policies to whole life insurance at the end of the term, providing continued coverage.

Renewable: Depending on the policy, it may be renewable at the end of the term, although premiums may increase.
With options like Express Term and Traditional Term, AAA caters to a wide range of needs, whether you're young, on a budget or seeking temporary coverage.
This policy offers coverage ranging from $25,000-$500,000, with terms available for 10, 15, 20 or 30 years. It's available for individuals 20-75 years old.

One of the standout features of Express Term is that no medical exam is required for eligible applicants. This makes the application process quicker and more convenient, especially for those in good health. The online application can be completed in minutes, and coverage begins immediately upon approval.

Traditional Term provides higher coverage options with flexible terms, allowing for a more customized approach to life insurance. Depending on your age, you may get coverage from $50,000-$5 million or more. Unlike Express Term, a medical exam may be required, depending on the coverage amount and term length you choose.
AAA Term Life Insurance Policy: Who It's Ideal For
Here's who might find AAA's term life insurance policies particularly fitting:
With affordable premiums and flexible terms, young families can secure financial protection during important life stages.

Budget-Conscious Individuals

Those looking for substantial coverage without a hefty price tag may find term life insurance attractive.

People with Temporary Needs

Term life insurance coverage can align with temporary financial responsibilities, like a mortgage or a child's education.

Term life insurance can cover business loans or key person insurance, providing financial stability for business-related obligations.

Individuals Seeking Simplicity

With clear terms and no cash value component, term life insurance offers a straightforward approach to life insurance.
Whole Life Insurance Options From AAA
Whole life insurance, a type of permanent life insurance, offers lifelong coverage with the added benefit of cash value accumulation. Here's how it works:
Lifelong Coverage: Whole life insurance covers the insured's entire life, ensuring a guaranteed death benefit to beneficiaries.

Fixed Premiums: Premiums are set at the policy's inception and remain constant, offering predictability and ease of budgeting.

Cash Value Accumulation: Part of the premiums go into a cash value account, which grows over time and can be accessed for loans or withdrawals.

Dividend Options: Some whole life policies may pay dividends, providing additional financial benefits.

Endowment at Maturity: If the insured lives to the policy's maturity age, the policy may pay out the full face value as an endowment.
AAA's whole life insurance policies, including Whole Life and Guaranteed Issue Whole Life, are designed to provide financial security for the long term. These policies are particularly appealing to those who desire consistent premiums and the potential for cash value growth.
AAA's Whole Life insurance policy offers lifetime coverage with fixed premiums, guaranteeing that your premium payments remain the same throughout your life. This policy also includes a cash value component that grows at a guaranteed rate. Over time, this cash value can become a significant financial asset that you can borrow against or even withdraw for various financial needs, such as retirement or education expenses.

For this product, AAA only offers death benefit coverage from $5,000-$75,000. It's also only available for those aged 18-85.

Guaranteed Issue Whole Life

Specifically designed for individuals aged 45-85, AAA's Guaranteed Issue Whole Life insurance offers coverage without the need for a medical exam or health questionnaires. This policy provides a more accessible path to life insurance for those who may have health concerns or prefer a simplified application process.

The death benefit is typically lower than other whole life insurance policies, and there may be graded benefits during the initial years. You can generally get up to $25,000 in coverage. However, the guaranteed acceptance feature ensures that coverage is available, regardless of health status.
AAA Whole Life Insurance Policy: Who It's Ideal For
Here's who might find AAA's whole life insurance policies particularly suitable:
Long-Term Financial Planners

Those looking for a lifelong financial tool that combines insurance with investment opportunities may find whole life appealing.

Individuals Seeking Fixed Costs

With constant premiums, whole life insurance is suitable for those who prefer predictability in their financial planning.

People with Estate Planning Needs

Whole life insurance can play a role in estate planning, ensuring a financial legacy for heirs.

Those Needing Guaranteed Coverage

Guaranteed Issue Whole Life offers coverage without medical underwriting, making it ideal for older adults or those with health concerns.
Universal Life Insurance Options From AAA
Universal life insurance is known for its flexibility in premiums, death benefits and the potential for cash value growth. Here are its main features:
Flexible Premiums: Universal life allows policyholders to adjust their premiums within certain limits, providing control over payment schedules.

Adjustable Death Benefit: The death benefit can often be adjusted, allowing for customization to meet evolving financial needs.

Cash Value Accumulation: A portion of the premiums may be invested, allowing for potential cash value growth that can be accessed through loans or withdrawals.

Investment Component: Some policies offer investment options within the plan, providing potential for higher returns but also carrying associated risks.

Interest-Sensitive: The cash value's growth is often tied to a specific interest rate or market index, affecting the investment's performance.
AAA's universal life insurance policies, such as Lifetime and Accumulator, are designed to adapt to changing financial needs and goals. These policies offer a blend of insurance protection and investment opportunities, making them suitable for those seeking both financial security and growth potential.
AAA's LifeTime Universal Life policy provides flexible premiums with guaranteed lifetime coverage. This means you can adjust your premium payments within certain limits, allowing for greater control over your financial commitments. The guaranteed lifetime coverage ensures that the death benefit will remain in place for life as long as the required premiums are paid.

Death benefit amounts start at $100,000 and can be as high as $5 million or more. With this policy, the insured can access up to 50% of their total benefit amount (with a maximum of $500,000) if they get diagnosed with a terminal illness that can lead to death within 12 months or less. This policy is available for customers aged 18-85.

Accumulator Universal Life

The Accumulator Universal Life policy from AAA focuses on cash value growth, allowing for investment opportunities within the policy. This means that a portion of your premiums can be invested, potentially increasing the cash value over time. The investment component offers the potential for higher returns, although it also comes with associated risks.

Coverage amounts range from $100,000-$5 million or more. Like LifeTime Universal Life, this type of policy also allows the insured to access as much as 50%, up to $500,000, of the death benefit should they be diagnosed with a terminal illness.
AAA Universal Life Insurance Policy: Who It's Ideal For
Here's who might find AAA's universal life insurance policies to be great options:
Financially Savvy Individuals

Those looking to combine life insurance with investment opportunities may find universal life appealing.

People Seeking Flexibility

With adjustable premiums and death benefits, universal life is suitable for those who desire adaptability in their financial planning.

Long-Term Planners with Changing Needs

Universal life insurance can adapt to different life stages and financial goals, making it ideal for long-term planning.

Investors Looking for Tax Advantages

The cash value growth in universal life insurance is typically tax-deferred, appealing to those seeking tax-efficient investment strategies.
Accident Insurance From AAA
Accident insurance is a specialized type of coverage that provides financial support for accidental injuries or death. AAA's Member Loyalty Accident Insurance is an exclusive benefit for AAA members, providing an extra layer of financial security at no additional cost. This coverage is automatically included with other AAA insurance policies. It offers a cash benefit in the event of accidental death or dismemberment. It covers hospital stays, recovery, emergency room visits and loss of life. The benefit amount depends on the member's tenure with AAA, recognizing and rewarding long-term membership.
Compare Life Insurance Rates
Ensure you're getting the best rate for your life insurance. Compare quotes from top providers to find the most affordable life insurance coverage for your needs.
AAA Life Insurance Riders
A life insurance rider is an additional provision added to a standard life insurance policy that provides extra benefits or coverage at an additional cost.
Here are the different life insurance riders that AAA offers:
Return of Premium Rider: Available with traditional term life policies, this rider allows policyholders to receive a refund of all premiums paid if the insured outlives the policy term. The policyholder chooses a level term length of 15, 20 or 30 years, with coverage ending at 95 years old. Having this rider leads to higher rates, which may increase as you age.

Child Term Rider: This rider offers coverage for the insured's children, providing financial protection in the unfortunate event of a child's death. Coverage limits for this add-on apply to each eligible child.

Disability Waiver of Premium Rider: If the insured becomes disabled and unable to work, this rider waives the premiums, keeping the policy in force without further payments.

Accidental Death Benefit Rider: This rider provides an additional death benefit if the insured's death is caused by an accident. It enhances the policy's protection in the event of an unforeseen accidental death.

Travel Accident: This rider pays an additional amount to beneficiaries if the policyholder dies in a covered travel accident or while traveling as a passenger.

Guaranteed Purchase Option: Available as an add-on to Accumulator Universal Life, this rider allows you to increase your coverage in the future without the need for evidence of insurability.
Riders allow for the customization of insurance policies to better fit individual needs and circumstances.
How To Get AAA Life Insurance
AAA offers different life insurance policies, from term to whole and universal. If you're interested in getting a AAA plan, you can explore online or with the assistance of one of their agents.
How To Buy Life Insurance From AAA
1
Do Your Research
Begin by exploring AAA Life's offerings, including term, whole and universal policies. Assess your needs by considering age, health and financial goals. Understanding these elements and comparing the benefits of different plans will guide you in selecting the coverage that best aligns with your specific situation.
2
Get Personalized Quotes and Compare
Life insurance premiums with AAA Life vary based on personal factors such as age and health. Obtain personalized quotes and compare them across various plans to ensure you find the best rate tailored to your needs. Evaluate both the coverage level and the premiums to make an informed decision.
For better comparison, you may also get quotes from different insurance providers. This will give you an idea of how much your average premium might be. It will also help you check differences in policy features and offerings.
3
Undergo a Health Check
AAA Life may require a medical exam, depending on your chosen policy. Communicating with an agent to discuss your health status and age will help you identify the best policy that fits you best. Understanding your health situation allows for more customized coverage.
4
Wait for Approval
The approval process with AAA Life may vary depending on the policy type and your individual circumstances. For instance, Express Term applications can be completed online in minutes. The process may take longer for other policies that require health exams.
Once you receive approval, you'll need to make an initial premium payment. AAA Life offers various payment methods, including by phone or online. You can also set up autopay through the company's website or mobile app.
What To Do if AAA Life Denies You Coverage
Life insurance companies follow specific underwriting criteria. If AAA decides you don't qualify, it will decline your policy application. In such a case, you can take the following steps:
1
Contact Your Agent
Find out the reasons why AAA declined your life insurance application. Reach out to your agent or representative. Knowing the specific reasons why you were denied can help you address any issues and may guide you to alternative options.
2
Consider Making Lifestyle Changes
Insurance companies evaluate life insurance applications using various factors, including your lifestyle. Excessive drinking, smoking or engaging in high-risk activities may lead to a declined application. If such is the case for you, consider making positive changes. The company may reevaluate your application after proving sustained improvement.
You may also consult with healthcare professionals for guidance. Track your progress and keep records. You may need to provide these during the reapplication process.
3
Look for Other Options
You can check AAA's no-medical-exam policies if traditional policies aren't feasible. It would also help to explore other companies that offer final expense or accidental death insurance, as these tend to not require medical exams.
You may also request personalized quotes from other companies. Some insurers may approve your application, even for similar types of AAA policies that you got denied, since they have different eligibility requirements.
Frequently Asked Questions About AAA Life Insurance
We answered some frequently asked questions to help you better understand how AAA life insurance works and provide information you can use to make the best decision.
Read more about Life Insurance
Life Insurance
Life Insurance
About Melissa Wylie
---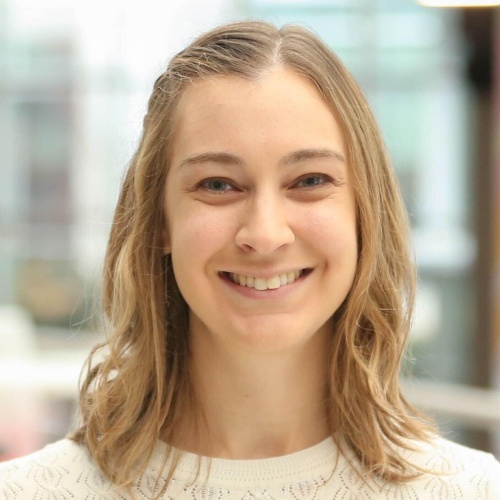 ---