USDA home loans are issued through the Rural Development Guaranteed Housing Loan program of the U.S. Department of Agriculture. This mortgage assistance program can be a powerful pathway for potential homebuyers.
It helps make purchasing a home more affordable for low- to moderate-income individuals in eligible rural areas. A USDA loan can be used to buy or refinance an existing home at a low rate.
USDA loans provide financing to moderate- to low-income households, so there are strict income requirements.
Applicants must make sure the property is located in an eligible rural area with a population of less than 35,000.
Homebuyers with low credit scores may be eligible, and borrowers don't need to worry about making a down payment.
What Is a USDA Loan?
In 1991, the U.S. Department of Agriculture introduced the Single-Family Housing Guaranteed Loan Program to boost homeownership in rural America. As a result, low- and moderate-income homebuyers who may not qualify for a traditional mortgage can apply for a government-backed loan to purchase, construct or renovate homes in eligible rural areas.
During the 2019 fiscal year, lenders issued nearly 100,000 loans under this program. USDA mortgages do not require a down payment, and they usually come with low interest rates.
Payback periods for USDA loans may stretch to 33 years or even up to 38 years for the lowest-income applicants. Under its terms, the USDA guarantees 90% of the loan if the borrower defaults.
How Does a USDA Home Loan Work?
First-time and repeat homebuyers can use 100% of a USDA home loan to finance the purchase of a home. Unlike other home loan types, a USDA home loan doesn't require a down payment. Borrowers will need to take out a fixed-rate loan since this mortgage assistance program does not allow adjustable-rate mortgages.
There are three main mortgage programs under USDA:
Single-Family Housing Direct Home Loans: These loans help low- and very-low-income applicants get mortgages. The property must be located in an eligible rural area, and income requirements vary based on where the borrower lives. The repayment period could be up to 33 years, possibly extending to 38 years for qualified borrowers.
Section 502 Guaranteed Rural Housing Loan: This program helps low- and moderate-income applicants receive 100% financing on their homes with no down payment. Repayment for these loans is offered at 30-year fixed-rate terms only. As with direct home loans, applicants for the guaranteed loan must meet income requirements, and the property must be located in an eligible rural area.
Section 504 Home Repair Program: This loan helps qualified borrowers finance home repairs, improvements and modernization. The borrower must be the homeowner, occupy the house and have a household income lower than 50% of the local median income. Loan amounts can't be more than $20,000 in a 20-year repayment period.
How to Qualify for USDA Home Loans
There are several eligibility requirements for each Section 502 loan. For direct loans, applicant requirements include:
Must be without decent, safe and sanitary housing.
Must not be able to get a loan from other lenders with terms they can reasonably meet.
Must occupy the property as their primary residence.
Must be legally able to take on a loan
Must meet income eligibility, which is based on where they live
Must meet citizenship or eligible noncitizen requirements
Must not be suspended or barred from taking part in federal programs
Property requirements include:
Must be in a rural area with a population of less than 35,000
Must be 2,000 square feet or less
The property must have a market value less than the applicable area loan limit
The property cannot include an in-ground swimming pool
The property cannot be designed for income-producing activities
For guaranteed loans, the applicant must meet the income requirements, agree to use the home as their primary residence and be a U.S. citizen, a U.S. noncitizen national or a qualified alien. The property must be located in an eligible rural area.
If you don't qualify for a USDA loan, a Federal Housing Authority (FHA) loan could be a good option.
MONEYGEEK EXPERT TIP
The ideal candidate for a USDA home loan is someone who wants to live in a qualifying rural area to either move or maintain a home there. It's a suitable choice for a borrower who has been unable to take out home loans through other sources. In general, the borrower must have the following qualities:
A minimum credit score of 640 for more streamlined processing
A debt-to-income (DTI) ratio that is no higher than 41%
An employment record of at least two years
Willingness to go through stringent underwriting standards and strict requirements
Interest Rates for USDA Home Loans
USDA home loans require qualified borrowers to take a fixed-rate loan on either a 15-year or 30-year repayment period. The lender will determine the interest rate based on factors including credit score, employment history and financial situation.
If you plan to take out a USDA loan, it's important to remember that you will have some closing costs, even if you aren't required to make a down payment. Your closing costs include fees and charges that come with finalizing a mortgage. The amount you'll need to pay depends on location, but it's usually somewhere between 1% to 3% of the loan amount.
MONEYGEEK EXPERT TIP
Here are key things to remember about current interest rates for USDA home loans:
As of July 1, 2022, the current interest rate for Single Family Housing Direct home loans is 3.25%. This rate applies to low-income and very-low-income borrowers.
Interest rates may be based on either the current market rates at loan approval or the current market rates at loan closing. The lower rate is applied.
Borrowers can enjoy an interest rate as low as 1% when the loan is modified using payment assistance.
To get the lowest possible interest rate, the borrower must have a low DTI ratio and a high credit score.
Today's Mortgage Rates
Type of Loan

Rate

APR

Conventional 15-Year Fixed

Conventional 30-Year Fixed
Advantages of USDA Home Loans
For many homebuyers, USDA loans could be an alternative to conventional mortgages or other government programs such as FHA or VA loans. These advantages include:
Zero down payment: Unlike other mortgage loans, borrowers won't need to provide a down payment for USDA loans. Coming up with a hefty down payment can be a barrier for many people looking to purchase a home.
Low credit score: USDA loan programs do not mandate a minimum credit score to qualify for a mortgage. However, you must demonstrate the ability and willingness to repay the loan.
Flawed credit history can still be OK: A low credit score often reflects poor credit history, which can deter lenders from offering conventional mortgages. However, the USDA uses its Guaranteed Underwriting System to see if a borrower qualifies for a loan. There is more flexibility in reviewing qualifications to help borrowers as much as possible.
Low origination fee: With USDA loans, borrowers pay a guarantee fee of 2% of the total loan amount. However, this fee doesn't have to be paid up front; it can be rolled into the mortgage loan amount.
Rates: Rates on USDA loans are typically lower than those on conventional or FHA loans. This is good news for borrowers with lower credit scores because they can receive those same low rates as borrowers with excellent credit scores.
Streamlined refinancing process: The USDA's streamlined assist refinance loan program speeds up the process to approximately three weeks for homeowners looking to refinance their mortgage. You won't need credit reports, a home appraisal or a property inspection.
Disadvantages of USDA Home Loans
There are certain drawbacks to USDA loans that borrowers may not encounter with conventional mortgages or mortgages through other government programs such as FHA and VA. These include:
Geographical requirements: Homes must be located in an eligible rural area with a population of 35,000 or less. Also, the home cannot be designed for income-producing activities, ruling out certain rural properties.
Second property/vacation homes not allowed: The property must be used as the borrower's primary residence.
Income limits: Borrowers must meet specific income requirements based on where they live. If you exceed the income limits, you will not qualify for a USDA loan.
USDA up-front fee: Borrowers must pay an up-front fee for a USDA guaranteed loan or have that fee rolled into the mortgage loan amount. Depending on that loan amount, this could be several thousand dollars.
Streamlined refinancing limitations: To qualify for a refinance, you must have a record of 12 consecutive, on-time mortgage payments, and the home must be your primary residence. This program only applies to mortgages with 30-year terms and is not available in all states.
Alternatives to USDA Home Loans
In addition to USDA home loans, there are other mortgage programs available, including conventional home loans, FHA loans and VA home loans. USDA mortgage interest rates are the lowest of all these options.
When it comes to requirements (such as down payments or credit scores), a USDA home loan is matched only by a VA loan. However, this option is only available to veterans, service members and qualifying surviving spouses.
FHA and conventional loans tend to have higher interest rates. They can also be hard to qualify for. Depending on your unique situation, another type of mortgage may better suit your needs.
Conventional home loans are the most popular financing option for first-time homebuyers. They typically feature low rates and wide availability, adhering to Freddie Mac's or Fannie Mae's guidelines. You can qualify with as little as 3% down. Keep in mind that conventional home loans are best for individuals with a high credit score.

FHA home loans are a good option for homebuyers with low credit scores and who can't afford a high down payment. Those with credit scores over 579 can apply with 3.5% down, while those with scores between 500 and 579 need to put at least 10% down. FHA guidelines also allow higher debt-to-income ratios compared to other mortgage programs.

VA home loans have no loan amount limits or minimum credit score requirements. The Department of Veterans Affairs backs the loans, which are available to service members and honorably discharged veterans. Aside from home purchasing, VA loans can be used for construction and other real estate transactions.
Next Steps to Get Your USDA Mortgage
It's smart to do a little research before talking with a lender to determine if a USDA mortgage is right for you.
1
Calculate your USDA mortgage payment
2
Check current mortgage rates
Mortgage rates frequently fluctuate, so find out today's mortgage rates to see how they could affect your USDA loan.
3
Determine how much mortgage you can afford
Lenders consider your debt and income to see if you have the funds available to pay your loan. Use MoneyGeek's debt-to-income calculator to see how your DTI will fare.
4
Use USDA's eligibility map
With the USDA Eligibility Site, you can enter a specific address to determine if the location is eligible or search the map to check out general eligible areas.
5
Shop for better rates
You can look for more favorable terms through conventional loan lenders.
6
Get pre-approved
Pre-approval gives you an idea of how much you can afford and shows home sellers that you are a serious prospective homebuyer. You need to submit documents showing your income, assets and credit to your lender to get pre-approved.
7
Find a home in an eligible area
Look for a property in eligible rural areas and use your pre-approval letter to show you're a lender-verified USDA buyer who can close.
Expert Insights on USDA Loans
MoneyGeek spoke with industry leaders and academics to provide expert insight on USDA loans. All views expressed are the opinions and insights of the individual contributors.
Why should borrowers consider a USDA mortgage loan?

Who are the best candidates for USDA mortgage loans?

How can a borrower best prepare to qualify for a USDA mortgage loan?

Are there any drawbacks to getting a USDA mortgage loan?
Eric Young
Visiting Assistant Professor of Economics at Loyola Marymount University
Julienne Joseph
Associate Director of Government Housing Programs at the Mortgage Bankers Association
FAQs About USDA Loans
Knowing the answers to some of the most commonly asked questions about USDA home loans is an excellent next step and can help you decide whether you may benefit from this type of loan.
About Karon Warren
---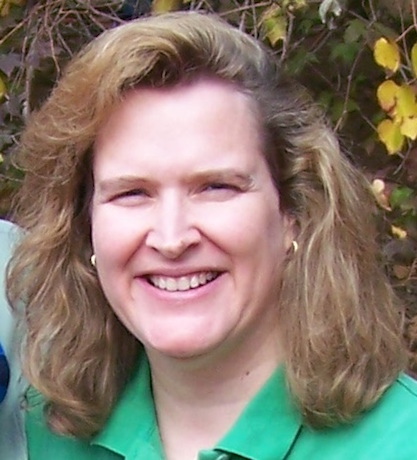 ---