If you need funding immediately to handle an emergency expense, you could benefit from an instant loan. Instant approval personal loans give qualified applicants funding within 24 hours of application. However, like other personal loans, lenders will assess your credit score, existing debt, gross income and other rating factors before you can be approved for an instant loan.
Best Same Day Instant Approval Personal Loans of November 2023
Instant approval for personal loans means that the lender disburses funds on the same day or the next day after receiving a loan application from qualified borrowers. Instant approval loans are convenient when you need emergency funding for unplanned expenses like medical bills. Depending on the lender, you may receive your funds within hours of application, while some lenders will take up to a day.
MoneyGeek analyzed lenders using a variety of data points, including accessibility, rates, flexibility, transparency and customer experience, to help you find the best personal loans for instant approval.
---

7.49% to 25.49%

APR Range

Undisclosed

Minimum Credit Score

$5,000 to $100,000

Loan Amount Range

24 to 144 months

Repayment Terms

Same day funding possible

Time to Receive Funds

---

---

0% to 26.99%

APR Range

Not Disclosed

Minimum Credit Score

$500 to $65,000

Loan Amount Range

Not Disclosed

Repayment Terms

Same Day

Time to Receive Funds

---

---

8.49% to 35.99%

APR Range

Undisclosed

Minimum Credit Score

$1,000 to $50,000

Loan Amount Range

24 to 84 months

Repayment Terms

Within a day

Time to Receive Funds

---
Other Instant Approval Personal Loan Lenders
| Lender | Minimum Credit Score | Loan Amounts | APR Range | Ready to Apply? |
| --- | --- | --- | --- | --- |
| | | | | |
| | | | | |
| | | | | |
| | | | | |
| | | | | |
Where to Start: Choosing the Best Personal Loan With Instant Approval
When shopping for instant personal loans for emergency expenses, it is important to note that rates, loan limits, minimum credit score and gross income requirements can vary widely depending on the lender. This means you should consider your current income, credit score and existing debt if you want to find the best lender for your particular needs.
MoneyGeek's recommendations can help you find the best personal loans for instant approval based on your profile, but it is also important to follow these steps before applying for a personal loan.
1
Ask yourself the important questions
How much funding do you need? Loan limits tend to vary from one lender to another, so knowing how much you need will guide you in choosing a suitable lender.
What is your credit score? Most lenders have a stipulated minimum credit score to qualify for a loan. You need to know your credit score to determine which lenders will likely approve you.
Can you afford the monthly payment? Personal loans come with monthly repayments, which can be costly due to interest charges. Be sure that you can afford monthly payments to service your loan.
How much debt do you already have? Some lenders require a certain debt-to-income ratio to approve you for a loan. It also helps to understand your current debts since a personal loan will increase your debt burden.
2
Do your research
You can use MoneyGeek's recommendations to find lenders for emergency personal loans. However, because only you understand your unique needs for a loan, it's also important to do your own research. Lenders have varying interest rates, fees and repayment terms. A thorough understanding of your options will help you find the best lender for your needs.
You may find that some lenders have better interest rates which will help you save on costs, while others offer more flexible payment terms that may suit you better. Do your own research based on factors such as the loan amount you need and the repayment terms that will work best for you.
3
Wait
Personal loans are a long-term commitment; decide on the best lender, amount and repayment period carefully. Waiting a day or two and weighing your options will allow you time to make sure that you are making the right decision and working with the best lender for your situation.
Consider how long it will take to repay the loan and what the loan will mean for your debt-to-income ratio. You will be making monthly repayments on your loan for two years or more, so be sure to assess if you can afford the monthly payments and how they will impact your debt burden.
4
Read the fine print
Apart from interest charges, personal loans may have other costs such as origination, early payment and late fees. Being aware of these fees before applying for a loan can save you costly charges down the line. Always take time to read the fine print.
Some lenders have quite a few fees, which can significantly increase the cost of your personal loan over time. Compare lenders based on rates and fees to find the most affordable options for your profile.
5
Apply
Once you are clear on your needs and the best lender for your situation, you can apply for your instant approval personal loan. You will need to provide the lender with your personal information, including your address, income and financial history.
In most cases, lenders will have an online application form that you can use to apply for an instant approval loan. However, you can also visit or call the lender if you need more clarification on their product.
Calculate Your Monthly Payment
Some lenders have a prequalification option that allows borrowers to check rates and loan limits before applying. This can help you figure out whether you qualify and can afford the monthly payments. You can also use the pre-approved rates to compare different lenders and find the lowest rates for your profile.
---
---
| Month | Payment | Principal | Interest | Balance |
| --- | --- | --- | --- | --- |
Frequently Asked Questions About Personal Loans With Instant Approval
Your credit score and other income factors are important to consider when looking for the best personal loans for instant approval. You can get more information on instant loans by reviewing our answers to some frequently asked questions below.
Methodology
To find the best personal loans for instant approval, MoneyGeek reviewed more than 30 personal loan lenders using 35+ individual data points across six key categories: loan affordability, accessibility, consumer friendliness, customer service, flexibility and lender transparency.
We considered several individual data points within each ranking criteria category that we feel carry the most weight when choosing a personal loan lender. These factors include disbursement time, APR ranges, available loan amount, minimum credit score, minimum income amount and application fees.
Here at MoneyGeek, we value you, the consumer, so we also factor in each lender's customer support, business ratings and additional features that could make your experience easier and more accessible, like prequalification and payment options.
Read More on Personal Loans
Personal Loans
Personal Loans
About Christopher Boston
---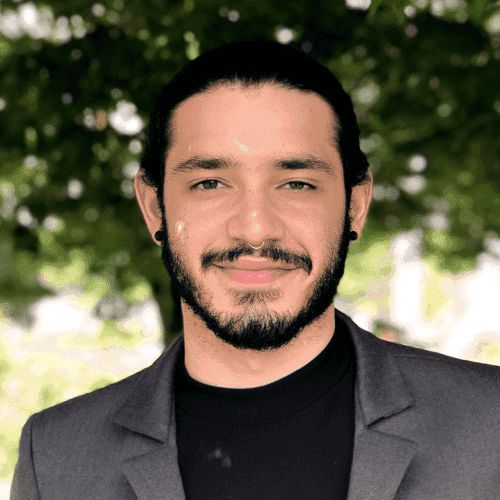 ---