score
84
pros
Offers cheap policies for young drivers and those with prior violations
Offers additional coverage options such as better car replacement, rental car reimbursement and accident forgiveness
Offers unique discounts for young drivers with a proven record of safe driving and for unmarried young drivers who have been part of their parent's auto policy for consecutive years
cons
Does not offer coverage for gap insurance or roadside assistance
---
Verdict
Erie scored high on MoneyGeek's rating for multiple factors. It has an excellent user satisfaction score and has above-average ratings for complaints, stability and affordability. The company offers cheap policies for all types of drivers.
MoneyGeek analyzed the cheapest car insurance companies and the best car insurance providers across the U.S. to give you additional information about Erie and its competitors. You can also check our comparison tool to see how Erie stacks up against other insurance providers.
How Does Erie Rank for Customer Service?
Erie Auto Insurance is highly ranked among industry-standard rating agencies, including J.D. Power, Consumer Reports, the National Association of Insurance Commissioners (NAIC) and AM Best.
Customer Satisfaction Rating
Estimation of Process:
4/5
Erie Auto Insurance's consumer satisfaction ratings are among the best in the industry. But results were sampled from a smaller network compared to those that were sampled from larger networks operated by nationally-based insurers.
Nonetheless, Erie Auto Insurance is one of J.D. Power's top five insurance companies.
Customer Complaint Ratio
The National Association of Insurance Commissioners (NAIC) issues the Customer Complaint Ratio, which tracks the number of public complaints lodged against insurance companies. The ratio is calculated by dividing each insurer's complaint index by the national median. The default national median is 1.00. It's based on complaint indices from all regulated insurance companies, according to the type of policy. Ideal performance standards should fall below 1.00.
Erie Auto Insurance Quotes: How Much Does it Cost?
MoneyGeek's analysis involved reviewing quotes from Erie in the 12 states it covers to arrive at the insurer's average rates. Based on the data collected, we determined that Erie's policies are cheap, with car insurance premiums that cost $934 per year on average.
Our analysis also included reviewing insurance costs for drivers seeking full coverage policies and minimum coverage policies as well as young drivers and those with speeding tickets. Our research found that Erie's insurance policies are inexpensive irrespective of the driver's background.
While MoneyGeek has collected detailed information on Erie, you should also perform your own research before choosing the best car insurance. We recommend taking quotes from at least three vendors to get the cheapest car insurance, depending on your requirements.
Average Annual Cost of Car Insurance with Erie versus National Average
Scroll for more
Speeding Ticket on Record
Is Erie Car Insurance Expensive or Cheap? Why?
Erie offers cheap insurance for almost all types of drivers. This includes drivers looking for full coverage policies and minimum coverage policies. Erie also provides cheap insurance for young drivers and those with prior driving violations such as speeding.
A significant reason for Erie's low prices is because it sells insurance directly through its website. This helps save dealership and agent costs and they can offer this margin directly to their customers.
Although many insurers do not mention the basis of their calculations clearly, Erie offers cheaper rates than most. However, you may have to pay more for insurance depending on your background and credit score.
Compare Auto Insurance Rates
Ensure you're getting the best rate for your auto insurance. Compare quotes from the top insurance companies.
Discounts Offered by Erie That Can Help You Save
Although MoneyGeek determined that Erie's auto insurance policies are cheap, you can reduce your insurance costs further by taking advantage of the company's discounts.
The insurer offers discounts that are commonly offered by other insurers, such as having an airbag or anti-theft system in your car. It also offers discounts if you pay your insurance in full at the beginning of the term, insuring multiple cars or bundling more than one policy with the company.
Erie also offers young safe driver discounts and legacy discounts, the latter for unmarried young drivers who have been part of their parent's auto policy for consecutive years.
Car Insurance Comparison Tool
Compare your personalized auto insurance options side by side.
Your Details
Vehicle Details
Free and simple - Your information is secure.
The cost of car insurance is highly personalized and varies from driver to driver. Auto insurance companies weigh several factors when considering your rate, including age, driving record, address, the type of car you drive and more. The MoneyGeek calculator estimates how much you could pay for car insurance, without entering your personal information. The estimator can help you decide if it's time to switch car insurance companies or find a provider that fits your needs and budget.
Does Erie Offer Broad or Unique Coverage?
Like many other insurers, Erie provides liability, comprehensive and collision coverage.
It also gives its policyholders an option to choose standard add-on coverages such as rental car reimbursement, accident forgiveness and new car replacement. However, it does not offer roadside assistance or gap insurance, coverages that other insurers commonly offer.
In addition to the above, the company offers better car replacement coverage, which is not commonly available. With this auto security coverage, Erie will replace your totaled car with the latest model if you've had it for less than two years. If you've had your vehicle longer than two years, you'll get a model that's two years newer.
What Online Auto Insurance Tools Does Erie Offer?
Erie's competitive policies allow you to customize your policy in various ways. Certain coverages that are typically add-ons with some insurers are included in a few of Erie's base policies. Rate-lock and extended coverage options are also key features. If you're looking to tailor your policy for specific purposes, Erie has many selections to choose from.
Type of Feature

Description

Online Bill Pay

With an online account, you can pay your premium online.

Online Claims

Auto claims are handled over the phone, but auto-glass claims can be filed online.
Other Erie Insurance Products
In addition to selling automotive insurance, Erie sells other types of protection, typically what you might find from other large insurers. But if you're also shopping for homeowner's insurance and you live in an eligible state, consider bundling your auto coverage. Erie's multi-policies offer discounts from 16% to 25%, with most around 20%, depending on your location and policy start date. If you're looking for business insurance, Erie also has an impressive portfolio to choose from.
Type of Product

Description

Homeowners Insurance

Erie has homeowner's insurance for homeowners, renters, condo, mobile home, personal valuables and flood insurance. Erie's Guaranteed Replacement Cost coverage for homeowner's insurance covers your home's original value, even if it needs to be rebuilt.

Life Insurance

Retirement services and life, personal catastrophe liability, identity theft, Medicare and long-term care rider protection are available.

Business Insurance

Packages include business, business auto, wholesaler distributors, restaurant, risk control, workers' compensation and other industry options.
Financial Strength
The AM Best Financial Strength Rating is a financial quality assurance measure that gauges insurers' fiduciary strength. Erie has an A+ rating from AM Best, indicating "Superior" financial strength.
Compare Auto Insurance Rates
Ensure you're getting the best rate for your auto insurance. Compare quotes from the top insurance companies.
How to Make a Car Insurance Claim With Erie
To file most claims, you have to do it over the phone. You can file an auto glass or workers' compensation claim online as well. But you need to set up an online account. To open a claim over the phone, follow these steps:
Call (800) 367-3743
Select the prompt that applies to you
Stay informed with your online account, where you can review:
The status of your claim
Rental company and repair shop services
Payments entries including a history of credits made to you
Contact information for claims representatives handling your claim
Contact Erie Car Insurance
Methodology and Assumptions
To evaluate and review auto insurance companies, MoneyGeek carefully weighs factors such as price, financial strength, policy features, customer satisfaction, service and other leading indicators. MoneyGeek also references publicly available data from industry leaders such as J.D. Power, AM Best, the National Association of Insurance Commissioners (NAIC) and the Better Business Bureau. Learn more about MoneyGeek's review methodology here.
About Eric Brown
---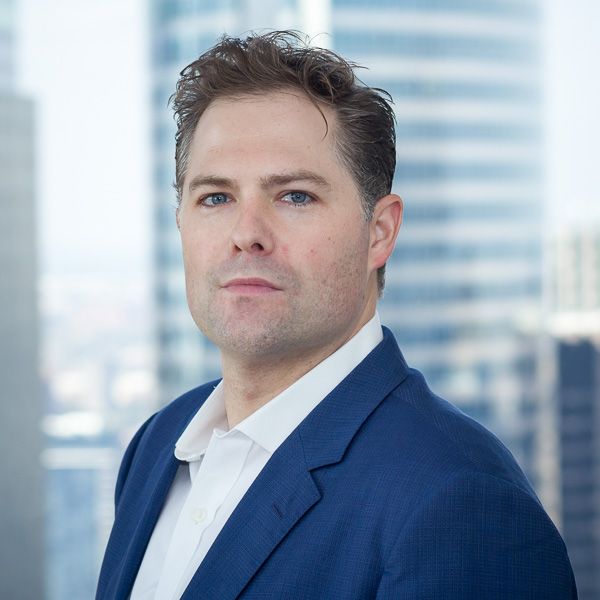 ---