score
74
pros
Excellent ratings for customer satisfaction and affordability
Low amount of customer complaints
Offers rideshare insurance, roadside assistance and rental car and/or travel reimbursement
cons
Does not offer accident forgiveness, deductible modification or new car replacement
Requires Farm Bureau membership to obtain a policy
---
Verdict
Based on MoneyGeek's rating system, Texas Farm Bureau receives an excellent score for customer satisfaction, customer complaints and affordability. MoneyGeek found Texas Farm Bureau to be one of the cheapest auto insurance companies in Texas.
For more information on Texas Farm Bureau and other insurers, check out MoneyGeek's guides to the best auto insurance companies and the cheapest car insurance companies. If you want to compare Texas Farm Bureau to other insurers, you may do so using our auto insurance comparison tool.
How Does Texas Farm Bureau Rank for Customer Service?
When deciding on a car insurance company, it's important to know how different companies compare. Texas Farm Bureau Group has an A+ rating from the Better Business Bureau and a mixture of excellent and less than satisfactory reviews on the BBB website.
Customer Satisfaction Rating
Texas Farm Bureau Auto Insurance has a high rating from J.D. Power. In a 2019 study of U.S. auto insurance companies in the state of Texas, Texas Farm Bureau Group was the award recipient for overall satisfaction, receiving five stars in policy offerings, price, billing process and policy information, interaction and claims.
Customer Complaint Ratio
The National Association of Insurance Commissioners (NAIC) maintains an index of insurance companies' complaint ratios. The median national is 1.00. Scoring below 1.00 is reflective of receiving fewer complaints than most other insurance companies. The NAIC scores Texas Farm Bureau Group with a 0.42 rating.
Texas Farm Bureau Auto Insurance Quotes: How Much Does it Cost?
In order to calculate affordability scores, MoneyGeek used survey data from J.D. Power. From there, we learned that Texas Farm Bureau is considerably cheaper compared to other car insurance companies.
MoneyGeek always recommends getting an auto insurance quote to see exactly how much a company's policy would cost you. Also, while it's understandable to shop for the cheapest possible insurance, you may want to consider other factors besides cost, such as customer satisfaction, complaint rates and discounts available.
Is Texas Farm Bureau Car Insurance Expensive or Cheap? Why?
Based on the aggregated data from J.D. Power, Texas Farm Bureau offers cheap rates to all drivers. But, the rate Texas Farm Bureau offers you can vary from someone else.
There are several reasons why certain insurance providers have higher auto insurance premiums. While not all insurers use the same parameters, the amount you pay usually depends on factors like your location, your driving record, gender and years of driving experience. The biggest factor that determines your insurance cost is the company you choose. Note that rates significantly vary from company to company.
Compare Auto Insurance Rates
Ensure you're getting the best rate for your auto insurance. Compare quotes from the top insurance companies.
Discounts Offered by Texas Farm Bureau That Can Help You Save
Discounts can help make Texas Farm Bureau auto insurance even cheaper, regardless of your driving profile. Texas Farm Bureau offers some common discounts, including multi-vehicle, safe driving, anti-theft system and good student discounts. However, it doesn't offer a discount for paying in full or going paperless, defensive driving, bundling or having airbags, like many of its competitors.
There are also no unique discounts through Texas Farm Bureau, like military or loyalty discounts.
Car Insurance Comparison Tool
Compare your personalized auto insurance options side by side.
Your Details
Vehicle Details
Free and simple - Your information is secure.
The cost of car insurance is highly personalized and varies from driver to driver. Auto insurance companies weigh several factors when considering your rate, including age, driving record, address, the type of car you drive and more. The MoneyGeek calculator estimates how much you could pay for car insurance, without entering your personal information. The estimator can help you decide if it's time to switch car insurance companies or find a provider that fits your needs and budget.
Does Texas Farm Bureau Offer Broad or Unique Coverage?
Just like other car insurance companies, Texas Farm Bureau offers standard coverages: comprehensive, collision insurance and liability insurance. Other common coverages available include roadside assistance and rental car and/or travel reimbursement. You can also get rideshare insurance through Texas Farm Bureau.
Unfortunately, while the rates are relatively lower through Texas Farm Bureau compared to other insurance providers, its policies are also less comprehensive. As an example, Texas Farm Bureau does not offer some of the most common add-on coverages that other companies do, like deductible modification, gap insurance, accident forgiveness and new car replacement. It also doesn't provide any unique coverages, such as custom parts coverage or glass deductible modification. If you're looking into getting such add-ons, you need to look elsewhere.
What Online Auto Insurance Tools Does Texas Farm Bureau Offer?
Price is the main differentiator when comparing Texas Farm Bureau Group to other insurance companies. However, they also have one of the highest customer service ratings by J.D. Power (matched only by USAA) and receive good reviews on the number of coverage options they offer. J.D. Power ranks Texas Farm Bureau Group with a 5 star rating.
Type of Feature

Description

Online Price Quotes

If you're looking to switch providers, need a new policy or just want to shop around, you can quickly request a quote from Texas Farm Bureau Group online.

Online Bill Pay

Manage your billing account by scheduling payments, enrolling in automatic payments and viewing your billing history.

Online Claims

File a claim fast via the Texas Farm Bureau Group website and check in on your claim status at any time.

Mobile App

View your policy, make changes, add or remove drivers and update your personal information online.
Other Texas Farm Bureau Insurance Products
You can save money by bundling insurance policies with the Texas Farm Bureau Group.
Type of Product

Description

Homeowners Insurance

Get coverage for your home to protect not only the value of your house but also your belongings inside. Some exterior fixtures like garages, sheds and fences may also be covered.

Renters Insurance

If you rent your home, you can get coverage for your belongings in case of fire, theft or other damages.

Life Insurance

Should you pass away, make sure your loved ones are protected with life insurance benefits.

Health Insurance

If your employer doesn't offer health insurance, you may be eligible for a low-cost coverage option from the Texas Farm Bureau Group.
Financial Strength
AM Best gives Texas Farm Bureau Group an A- rating. This insurance company has a financial size of $250 million to $500 million and is considered financially stable.
Compare Auto Insurance Rates
Ensure you're getting the best rate for your auto insurance. Compare quotes from the top insurance companies.
How to Make a Car Insurance Claim With Texas Farm Bureau
You can make a claim with the Texas Farm Bureau Group on their website or over the phone.
Contact Texas Farm Bureau Car Insurance
Methodology and Assumptions
To evaluate and review auto insurance companies, MoneyGeek carefully weighs factors such as price, financial strength, policy features, customer satisfaction, service and other leading indicators. MoneyGeek also references publicly available data from industry leaders such as J.D. Power, AM Best, the National Association of Insurance Commissioners (NAIC) and the Better Business Bureau. Learn more about MoneyGeek's review methodology here.
About Courtney Johnston
---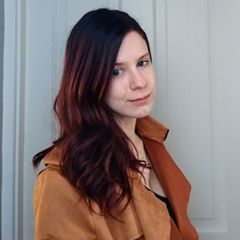 ---