Excluding USAA, Progressive is the most affordable insurer in Pomona for full coverage and state-minimum policies, but the best option for you may be different.
Esurance is the cheapest for those with a speeding ticket. For military families, USAA may be best.
MoneyGeek also rated the best car insurance in Pomona, balancing cost with customer service, and found that AAA ranked highest.
best
auto insurance
Pomona
2023
The Cheapest and Best Car Insurance in Pomona
The Cheapest Car Insurance Companies in Pomona
The cheapest car insurance companies in Pomona for a full coverage insurance policy are:
Progressive: $969 per year
Esurance: $1,033 per year
If you have a military background or are part of a military family, you could be eligible for USAA, which is the second cheapest car insurance company at $1,070 per year.
Progressive coverage is the most affordable and approximately 72% less expensive than similar coverage with Allied, the city's most expensive car insurance company. A full-coverage policy is one that includes both comprehensive and collision insurance, though your prices may change depending on how much liability insurance you select.
Cheapest Car Insurance in Pomona
Full Coverage 100/300/100
Using MoneyGeek's methodology, auto insurance rates were calculated using the profile of a 40-year-old male driver in Pomona seeking a full-coverage plan.
It is typically more expensive to purchase a full coverage policy than a state-minimum policy, as full coverage includes comprehensive and collision insurance. This extra coverage can help cover the cost of repairs of a vehicle or property damaged in a crash.
Comprehensive Insurance: This coverage pays for the cost of replacing or repairing your vehicle in case of vandalism, theft, or damage caused by hail or animals.
Collision Insurance: If you are at fault in a collision, this coverage pays for the repair or replacement of your vehicle.
Compare Car Insurance Rates in Pomona
Ensure you're getting the best rate for your car insurance. Compare quotes from the top insurance companies.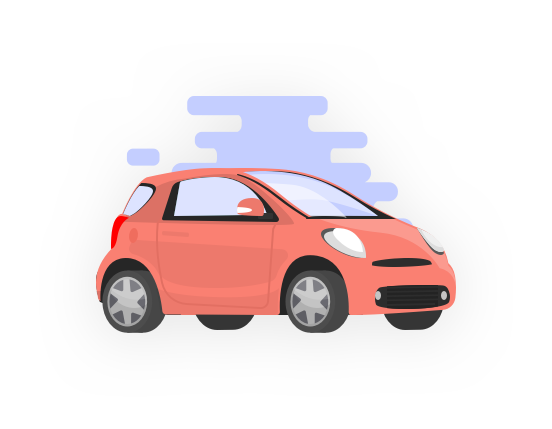 Cheapest Car Insurance in Pomona for Minimum Coverage
In Pomona, the cheapest car insurance companies for drivers who want state-minimum policies are:
Progressive: $428 per year
AAA: $556 per year
USAA's yearly premium is $460, making it the second-cheapest policy in the city for military members and their families.
If you have an older model car, you may pay more for insurance than the car is worth if you have full coverage. In this case, you may want to consider liability or state-minimum insurance instead of full coverage.
Cheapest Minimum Liability Car Insurance in Pomona
California's minimum required car insurance is usually the least expensive option in Pomona, but it does not offer the best protection. The state only requires drivers to carry liability insurance, which includes bodily injury and property damage coverage but doesn't cover you for any damages. For example, if you are at fault for an accident and damage $10,000 worth of property and have only $5,000 in coverage, you will be responsible for the additional $5,000.
California Minimum Liability Requirements
Item

Description

Bodily Injury and Property Damage

$15,000 per person, $30,000 per accident and $5,000 for property damage. A more protective level is 100/300/100.
Cheapest Car Insurance in Pomona if You Have Driving Violations
If you have a driving violation such as a speeding ticket, DUI or at-fault accident, you may face higher premiums, though it will depend on the severity of the incident.
MoneyGeek found that the following insurance companies offer the cheapest car insurance in Pomona for those with driving violations:
Cheapest after a ticket: Esurance, $1,369 per year
Cheapest after an at-fault accident: Esurance, $1,695 per year
Cheapest after a DUI: Mercury, $2,295 per year
USAA is the cheapest option for drivers with a speeding ticket and a military background, with policies averaging $1,243 per year.
Drivers in Pomona with poor driving records can improve over time to qualify for cheaper insurance. In the meantime, you should shop around for the most affordable car insurance after your violation by comparing quotes from different insurers.
Cheapest Car Insurance in Pomona With a Violation
Average Cost of Car Insurance in Pomona
In Pomona, the average cost of auto insurance is $1,432 per year, which is slightly higher than the state and national average. Pomona drivers pay 0.2% more annually than the rest of California and 0.6% more than the rest of the nation.
Personalized Quotes to Get You the Cheapest Car Insurance in Pomona
In Pomona, there are several factors that insurers consider when determining your car insurance quotes. These factors include your age, gender, car make and model, coverage level and ZIP code.
As insurers weigh factors differently, comparing quotes can help you find the best rate given your situation. Compare quotes from at least three different insurers to find the cheapest rate.
Compare Car Insurance Rates in Pomona
Ensure you're getting the best rate for your car insurance. Compare quotes from the top insurance companies.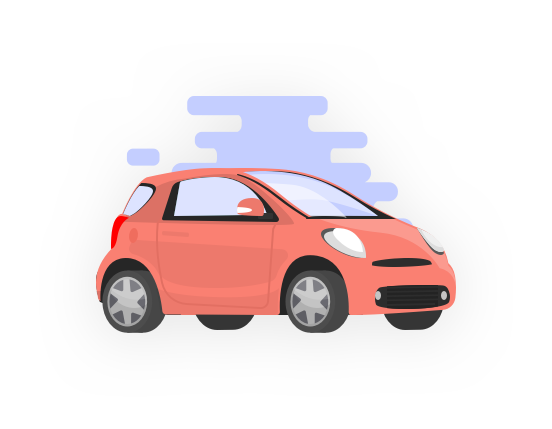 The Best Car Insurance Companies in Pomona
In Pomona, the best auto insurance providers were determined by a combination of factors, including average rates, claim satisfaction ratings and stability.
The top two car insurance companies in Pomona are:
Esurance: MoneyGeek score of 90 out of 100
AAA: MoneyGeek score of 86 out of 100
The MoneyGeek score for USAA was 92 out of 100, however, the company was not included on our list because it is not generally accessible. Members of the armed forces and their families are the only ones eligible for USAA. They are the best car insurance provider for veterans, serving personnel and their families.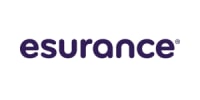 Geek Quick Take
In Pomona, Esurance was the top-rated auto insurance company because of its high scores in affordability and satisfaction. However, it ranked lower in claims. Esurance offers custom parts coverage as an add-on. Esurance car insurance costs an average of $1,081 per year.
More About Esurance
Esurance offers a number of extra coverages like roadside assistance, rental car reimbursement, custom parts coverage and more. Many insurance companies do not cover custom parts, making this kind of insurance very rare. If something happens to your car's aftermarket upgrades, you'll be protected under this policy. You may choose a coverage level as high as $4,000 for this coverage.
It's also worth noting that Esurance's CarMatch rental coverage ensures that you'll receive a rental car of the same size as your regular vehicle should yours be stolen or damaged in an accident. Those who need a certain kind of car to go through their daily activities may find this coverage to be very beneficial.
Read MoneyGeek's Esurance auto Insurance Review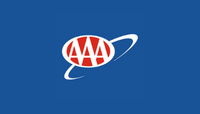 Geek Quick Take
Pomona's second-best auto insurance company AAA earned high scores in satisfaction, claims and cost. AAA offers identity theft protection as an added coverage. MoneyGeek found that it costs on average $1,239 a year for AAA car insurance.
More About AAA
Aside from the regular coverage provided by your policy, AAA members in Pomona can take advantage of additional coverage options. AAA, for example, includes roadside help for fuel delivery, flat tires, battery jump-start and repair, car lockout service and trip continuation coverage.
Furthermore, AAA members have access to identity theft monitoring services. This is included as a standard part of AAA's policies.
Read MoneyGeek's AAA auto Insurance Review










Average Cost of Car Insurance by Postal Code
California car insurance rates vary not only by city but also by ZIP code. This is because insurers calculate the costs of insurance based on external factors within the area, such as the number of accidents, car-theft incidents, traffic and more.
The most affordable ZIP code (91107) for auto insurance in Pomona is $1,429 per year, which is $5 less than the most expensive postal code. While this is not a big difference, costs can vary widely in other cities.
Factors That Impact Insurance Costs in Pomona
In addition to individual driver needs and history, location-specific factors like the percentage of uninsured motorists and the rate of fatal accidents also contribute to car insurance rates in Pomona. How Pomona ranks compared to the 300 most populous cities in the United States can have a significant impact on premium costs.
Most Accidents With Fatalities
67th

/300
Most Car Thefts
210th

/300
Most Uninsured Motorists by State
12th

/50
Personal Injury Protection Required
No
Most Annual Rainfall
247th

/300
Most Rainy Days
260th

/300
About Mark Fitzpatrick
---
---