Compare the Cheapest Car Insurance Quotes in Oceanside, CA
Oceanside's average annual car insurance price is $1,260, which is lower than the state average in California. According to MoneyGeek's ratings, Esurance is the cheapest widely available insurer in Oceanside. For drivers looking for a good mix of affordability and great service, MoneyGeek offers recommendations for additional auto insurers below.
REVIEW AUTO INSURANCE RATES
Ensure you're getting the best rate for your auto insurance. Compare quotes from the top insurance companies.
Advertising & Editorial Disclosure
Last Updated: 1/6/2023
Esurance is the most affordable company in Oceanside for full coverage insurance and for drivers with tickets, whereas Progressive is the cheapest for liability insurance. If you're in the military, USAA may be the most cost-effective option. Regardless, MoneyGeek named Esurance the city's best auto insurance company in terms of customer service and pricing.
best
auto insurance
Oceanside
2023
The Cheapest and Best Car Insurance in Oceanside
Methodology
MoneyGeek analyzed surveys from J.D. Power, AM Best and the National Association of Insurance Commissioners (NAIC) to identify the best auto insurance companies in Oceanside.
The Cheapest Car Insurance Companies in Oceanside
The following insurance companies in Oceanside provide the most affordable full coverage car insurance policies:
Esurance: $983 per year
Progressive: $1,009 per year
Allied is the most expensive full coverage insurer in the city, with Esurance's annual premium for a comparable policy at nearly 64% less. Comprehensive and collision coverages are combined in a full coverage insurance policy. The amount of liability coverage you choose is one of the determining factors in how much your premium will cost.
Cheapest Car Insurance in Oceanside
Full Coverage 100/300/100
For this MoneyGeek analysis, average insurance rates were based on a 40-year-old male driver with a full coverage insurance policy.
The inclusion of the following two coverages makes full coverage auto insurance more expensive than liability-only insurance:
Collision coverage: compensates you for losses in the event of a collision with another vehicle or property
Comprehensive coverage: covers non-crash–related damages or losses caused by theft, fire, storm or vandalism
Suppose the cost of full coverage insurance exceeds the replacement value of your car, which can happen, especially if it's an older model. In that case, you may wish to choose liability-only coverage or state minimum insurance.
Compare Car Insurance Rates in Oceanside
Ensure you're getting the best rate for your car insurance. Compare quotes from the top insurance companies.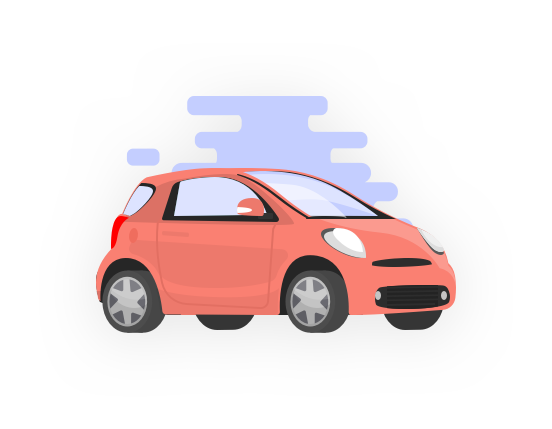 Cheapest Car Insurance in Oceanside for Minimum Coverage
Oceanside's cheapest insurance may only offer you the least amount of coverage. The following companies provide the city's cheapest minimum liability insurance:
Progressive: $448 per year
GEICO: $477 per year
Progressive's average quote is $284 lower than Allied's of $732 per year. USAA's state minimum liability-only insurance, which costs $458 and is the second-lowest in the city, is available only for military members and their families.
Minimum insurance policies provide the least coverage and are hence the most affordable. Without comprehensive and collision coverage, however, you may be underinsured if you have an accident.
The table below illustrates how insurance premiums rise with increasing coverage limits.
Cheapest Minimum Liability Car Insurance in Oceanside
Drivers in California must carry a minimum of 15/30/5 liability insurance by law. Although this insurance may be the most affordable in Oceanside, you should also expect it to offer the lowest level of protection. Without adequate coverage, you may face substantial out-of-pocket costs if you cause an accident.
For instance, if you cause another driver $15,000 property damage in an accident, your insurance will cover only $5,000, leaving you to pay the balance of $10,000.
California Minimum Liability Requirements
Item

Description

Bodily Injury and Property Damage

$15,000 per person, $30,000 per accident and $5,000 for property damage. A more protective level is 100/300/100.
Cheapest Car Insurance in Oceanside if You Have Driving Violations
Traffic offenses, such as speeding, at-fault accidents or DUIs, can raise your auto insurance rates in Oceanside. The following are the city's cheapest insurance premiums based on the most common traffic offenses:
Cheapest after a ticket: Esurance, $1,241 per year
Cheapest after an at-fault accident: Esurance, $1,533 per year
Cheapest after a DUI: Mercury, $2,103 per year
USAA's rate is the cheapest for drivers with a speeding ticket. However, the policy is only available to military members.
Maintaining a clean driving record in the future can help reduce your insurance premiums, regardless of the traffic offense you have committed. In the meantime, you can compare rates from multiple insurers and find the best cheap car insurance for drivers with bad records.
Cheapest Car Insurance in Oceanside With a Violation
Average Cost of Car Insurance in Oceanside
The cost of car insurance in Oceanside is lower than the state and national averages.
The average car insurance rate in Oceanside is $1,260. This price is 11.5% cheaper than the national average and 11.8% less than the state average.
Personalized Quotes to Get You the Cheapest Car Insurance in Oceanside
Insurers consider multiple factors such as age, gender, vehicle make and model, marital status and more when calculating car insurance premiums in Oceanside.
For example, a 40-year-old male driver in Oceanside pays an average of $983 per year for a policy with Esurance. This rate may change as the driver gets older.
It's a good idea to regularly compare car insurance quotes to find the best coverage and rates for your current life circumstances.
Compare Car Insurance Rates in Oceanside
Ensure you're getting the best rate for your car insurance. Compare quotes from the top insurance companies.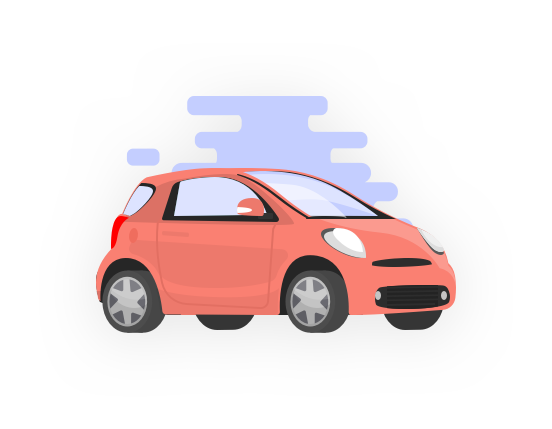 The Best Car Insurance Companies in Oceanside
MoneyGeek found the best car insurance companies in Oceanside by analyzing providers for their claims ratings, user satisfaction and average rates.
Based on these factors, the top-rated companies in Oceanside are:
Esurance: MoneyGeek score of 90 out of 100
AAA: MoneyGeek score of 86 out of 100
MoneyGeek excluded USAA from this analysis, as its policies are only available for active-duty military members, veterans and their eligible family members. However, USAA received a MoneyGeek score of 88 out of 100, making it the second best auto insurance option for military members.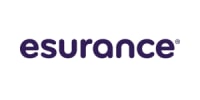 Geek Quick Take
In Oceanside, Esurance ranks first in affordability and above-average in financial stability. A full coverage policy costs $983 per year, on average. However, it can cost more if you add its optional coverages like rideshare insurance.
More About Esurance
The company offers rideshare insurance, or ShareSmart, to Oceanside drivers. This ensures that the coverage included in your personal auto insurance policy is still in effect even while you're working with a ridesharing company. Beyond having affordable policies and great service, Esurance also offers policyholders a unique custom parts coverage. This coverage helps cover the costs to repair any of your aftermarket upgrades.
Read MoneyGeek's Esurance auto Insurance Review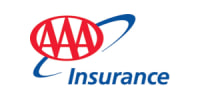 Geek Quick Take
AAA was ranked first in customer satisfaction and claims ratings, earning the second best auto insurance ranking in Oceanside. On average, AAA policies cost $1,149 per year, but you may pay more if you add optional coverages like roadside assistance coverage. The insurer offers one rare coverage option, identity theft coverage.
More About AAA
AAA policyholders can benefit from the company's identity theft coverage, which is automatically included with your AAA membership. Roadside assistance provides coverage for fuel delivery, flat tire or battery replacements, jumpstarts, vehicle lockout service or trip continuation coverage. If your car is unusable due to a covered accident, you can also get car rental reimbursement coverage, which can help cover the costs of a car rental or expense for public transportation.
Read MoneyGeek's AAA auto Insurance Review










Average Cost of Car Insurance by Postal Code
Your ZIP code also influences your auto insurance prices. This is because accident rates, numbers of uninsured motorists and theft can vary between communities.
In Oceanside, drivers living in ZIP code 92056 could pay $23 less in annual vehicle insurance premiums compared with drivers in the 92058 neighborhood.
Factors That Impact Insurance Costs in Oceanside
In addition to individual driver needs and history, location-specific factors like the percentage of uninsured motorists and the rate of car thefts also contribute to car insurance rates in Oceanside. How Oceanside ranks compared to the 300 most populous cities in the United States can have a significant impact on premium costs.
Most Accidents With Fatalities
232nd

/300
Most Car Thefts
178th

/300
Most Uninsured Motorists by State
12th

/50
Personal Injury Protection Required
No
Most Annual Rainfall
283rd

/300
Most Rainy Days
248th

/300
About the Author
---
---