Cheapest and Best Car Insurance in Chula Vista, CA (2023)
---
Compare Rates and Save on Car Insurance
By Mark Fitzpatrick, Content Director
Edited by
Sarah Mattie
The most affordable provider is different for each person. That said, GEICO is the cheapest in Chula Vista on average. Its lower rates are for those who want minimum or full coverage, teenagers, military personnel and at-fault drivers. GEICO is also statistically the city's best auto insurer overall.
But Chubb offers the best services, and National General is the least expensive for those with DUIs and speeding violations.
Cheapest + Best
Car Insurance
Chula Vista
2023
Cheapest and Best Car Insurance in Chula Vista
Cheapest Minimum Liability Car Insurance in Chula Vista
The following auto insurance companies offer the cheapest minimum coverage policies in Chula Vista:
GEICO: $300 per year
Mercury: $401 per year
At $715, Chubb is the most expensive minimum coverage provider in Chula Vista.
State law sets liability limits for minimum coverage insurance. In California, this includes the following amounts:
$15,000 bodily injury liability per person
$30,000 bodily injury liability per accident
$5,000 property damage liability per accident
If you're in a covered at-fault accident, your minimum-coverage insurance should pay for injuries and other damages to people in the other car.
This means it should cover medical costs for each person up to $15,000. But this maxes out at $30,000 per incident. You must pay any costs above what's covered out of pocket.
Cheapest Full Coverage Car Insurance in Chula Vista
The following companies provide Chula Vista drivers the cheapest full coverage auto insurance rates:
GEICO: $800 per year
Progressive: $927 per year
Chubb charges $1,643 a year for full coverage, making it the most expensive auto insurer in the city.
A full coverage policy adds comprehensive and collision insurance and raises liability-only insurance limits.
Collision Insurance: Helps cover damage to your car after an accident
Comprehensive Insurance: Helps pay for damage to your car caused by something other than an accident, like weather
We recommend full coverage for folks with newer vehicles to protect their high-value investments. Otherwise, the extra hundreds of dollars might not be worth the additional coverage.
Cheapest Car Insurance in Chula Vista After a Driving Offense
If you have driving infractions on your record, you may find the lowest rates from these Chula Vista car insurance companies:
Speeding ticket: National General ($$1,062 per year)
At-fault accident: GEICO ($1,343 per year)
DUI: National General ($1,062 per year)
After a speeding ticket, at-fault accident or DUI, you'll probably see the highest annual premiums with Chubb ($2,152), Kemper ($2,686) and Hartford ($4,714), respectively. Unfortunately, even the cheapest auto insurance providers are often more expensive after a violation.
Cheapest Car Insurance in Chula Vista for Teens and Their Families
The cheapest car insurance providers for 16-year-old teenage drivers on family policies are:
GEICO: $2,346 per year for female teens; $2,473 per year for male teens
Farmers: $2,634 per year for male and female teens
Nationwide is Chula Vista's most expensive insurer for teens, charging families $4,483 annually to add a teenager to a policy.
Male teenagers often have higher insurance rates than their female peers as they're considered higher-risk drivers. For instance, GEICO charges $130 more for male teens. Be sure to compare quotes to find the best deal for your situation.
Since teenagers' auto insurance premiums are even higher if they get a policy independently, adding a teen to a family policy is generally a good idea. For instance, a male teen getting individual coverage in Chula Vista could pay $673 more than he would on a family policy.
In short, families who do their research could get the cheapest auto insurance for teens and save hundreds, if not thousands, annually.
Cheapest Car Insurance in Chula Vista for Military Drivers
For full coverage options, Chula Vista's cheapest car insurance companies for people with military backgrounds and their families are:
GEICO: $800 per year
USAA: $834 per year
The same goes for the top two minimum coverage insurers for those with military affiliations. When looking at that type of insurance, GEICO leads at $300 per year, and USAA is $351 per year.
How to Compare Cheap Chula Vista Car Insurance Quotes Online
It might be time-consuming to manually compare Chula Vista car insurance quotes online. It usually takes at least 15 minutes per provider. Plus, you have to give up a lot of personal information to get a quote every single time.
MoneyGeek's car insurance calculator instantly estimates rates from multiple companies using only your age, driving history, vehicle type and desired coverage level.
Auto Insurance Calculator
See how the Average Annual Auto Insurance Rates vary with the options chosen.
Average Annual Auto Insurance Rates
Click the section of the wheel in your price range to see options.
Click an insurer below to visit their review page or continue to your personalized quote.
Best Car Insurance in Chula Vista: Summary
The best car insurer depends on more than cost. We also need to remember service, affordability and coverage. On average, the best providers in Chula Vista, California, are:
Best overall: GEICO (MoneyGeek score of 75 out of 100)
Best for service: Chubb (MoneyGeek score of 76 out of 100)
Best cheap: GEICO (MoneyGeek score of 78 out of 100)
As we evaluate service and pricing for each area, our MoneyGeek scores are adjusted accordingly. With a score of 81 out of 100, USAA can be another excellent choice for those with military affiliations.
Best Overall Car Insurance in Chula Vista
MoneyGeek discovered the following companies offer the best overall auto insurance in Chula Vista when service quality, cost and other aspects are considered:
GEICO: MoneyGeek score of 75 out of 100 ($800 per year)
Progressive: MoneyGeek score of 70 out of 100 ($927 per year)
In general, GEICO outperformed 13 competitors in pricing, customer experience and claims processing.
With average annual premiums of $351, USAA is a highly recommended auto insurance provider if you have a military affiliation. It was ranked first in this category with an overall score of 81 out of 100.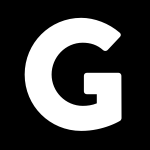 pros
Perfect affordability score and great customer satisfaction ratings
Offers rare coverages like mechanical breakdown insurance (MBI) and classic car insurance
cons
Below average claims management and average coverage score
Doesn't offer gap insurance or deductible modification
COMPANY HIGHLIGHTS
GEICO offers the city's most affordable policies but falls short in essential coverages and claims management. However, it does provide some rare and valuable coverage. For example, Mechanical Breakdown Insurance (MBI) offers better protection for less money than dealers' extended warranties. It includes all components and systems. MBI is for new or leased vehicles under 15 months old with less than 15,000 miles on them.
GEICO's classic car policy may include liability protection, uninsured and underinsured motorist protection and medical protections like medical payments or personal injury protection. Towing and compensation for roadside assistance are also available.
Read MoneyGeek's GEICO Auto Insurance Review
Best Car Insurance in Chula Vista for Customer Service
By completely disregarding the affordability score and increasing service-related factors, we found the following companies offer the best customer service in Chula Vista.
Chubb: MoneyGeek score of 76 out of 100 ($1,643 per year)
Capital Insurance Group: MoneyGeek score of 68 out of 100 ($1,270 per year)
Chubb excels at handling client claims and pleasing policyholders. But, this comes at the cost of affordability because Chubb's premiums are the highest of all insurers we studied.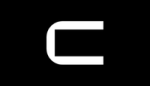 pros
Excellent customer satisfaction and claims management scores
Offers Original Equipment Manufacturer (OEM) coverage
cons
Most expensive premiums and the coverage level isn't strong
No roadside assistance or some other common coverages
COMPANY HIGHLIGHTS
Chubb offers unique options like OEM, antique/classic car and diminished value coverage. The company covers the cost of OEM components and methods to ensure your car's safety features work after an accident. With agreed value coverage, you and Chubb agree on your car's worth when you create your policy. Then Chubb cuts you a check for the agreed-upon sum if your car is stolen or totaled. Meanwhile, with Chubb's rental car reimbursement coverage, you can rent a vehicle similar to the one you own.
As a more unique coverage, Chubb's vintage car insurance normally covers cars that are at least 30 years old, a limited production model or a part of a vehicle collection. These cars can't be used for everyday use. Instead, they must be kept in garages and brought out only for events like auto shows, exhibitions and parades.
Best Cheap Car Insurance Companies in Chula Vista
The top cheap insurance providers in Chula Vista tend to only satisfy California's minimum coverage requirements. These options are:
GEICO: MoneyGeek score of 78 out of 100 ($300 per year)
Progressive: MoneyGeek score of 68 out of 100 ($402 per year)
The policies with the lowest premiums may not cover damages to your car or provide protection against liability expenses.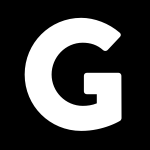 pros
Most affordable premium at $300 per year
Bundling, airbag and seat belt use discounts
Perfect affordability score and excellent customer satisfaction ratings
cons
No paperless or pay-in-full discounts
Average coverage score and low claims management ratings
COMPANY HIGHLIGHTS
With great customer satisfaction ratings and a perfect affordability score, GEICO is the best cheap car insurance provider in Chula Vista. This is reinforced by the numerous saving opportunities it provides.
You receive a discount if you insure multiple vehicles through GEICO or combine auto insurance with house, renters, condo or mobile home insurance. If you insure a full-time student who gets good grades, they could also receive a lower premium. The same holds true if you go five years without an accident.
Additionally, GEICO provides rare discounts, such as seat belt use discounts. Teachers, elderly drivers and active or retired federal employees can also get discounts. Finally, you could get discounts for passing driver's ed and defensive driving courses.
Read MoneyGeek's GEICO Auto Insurance Review
Average Cost of Car Insurance in Chula Vista
About Mark Fitzpatrick
---
---