Best
Insurance Bundle
California
2023
The Best Bundled Insurance in California
The Best Home and Auto Bundles in California
As part of its ratings, MoneyGeek evaluated combination insurance providers for their affordability, service quality and discounts.
Based on our analysis, the best auto and home insurance in California are:
State Farm: MoneyGeek score of 81 out of 100
Allstate: MoneyGeek score of 77 out of 100
In terms of home and auto satisfaction, State Farm and Allstate both scored highly, making them the top picks in terms of the most widely available insurers in California. However, State Farm ranked higher in terms of its discount score.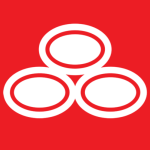 pros
Received a 4 out of 5 score in auto and home insurance
Earned a 4 out of 5 score in discounts
Has roadside assistance coverage
cons
Does not offer accident forgiveness
Does not offer pay-in-full car insurance discount
COMPANY HIGHLIGHTS
In California, State Farm ranks as one of the most affordable options for auto and home insurance. When you bundle State Farm policies, your rate drops by approximately $169, reducing your cost by roughly 7%.
If you purchase a State Farm car insurance policy, you can add roadside assistance at a low cost. Most of the services provided by this coverage are free, including assistance with running out of gas, getting locked out, being stuck with a dead battery and having the car towed. Unfortunately, State Farm doesn't offer many common add-on coverages, including new car replacement, better car replacement and deductible modifications.
Aside from that, State Farm is a major player in home insurance. Mold coverage of up to $20,000 and home systems protection are among the rare additions provided by State Farm for home insurance. In the event of an unexpected or unanticipated failure of mechanical or electrical equipment, such as heating and cooling, water and electrical systems, this covers permanent equipment damage.
Read MoneyGeek's State Farm Auto Insurance Review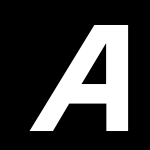 pros
Earned a 4 out of 5 score in home insurance
Offers portable electronics and media coverage
Has automatic payment discount
cons
Scored 3 out of 5 in discounts
Does not offer defensive driving discount
COMPANY HIGHLIGHTS
Allstate comes in second for the best bundle insurance in California, according to MoneyGeek. With an average cost of $1,883 per year, it is the cheapest in the state. Bundling policies with this insurer can save you around $97 annually, which is a discount of around 5%.
Allstate offers discounts when you bundle with home, renters, condo or life insurance. Aside from bundling discounts, it also offers other unique discounts, such as automatic payment and responsible payment discounts.
It even offers unique add-ons for car insurance policies, including portable electronics and media coverage, which covers the loss of tapes, compact discs or other items used in an auto sound system.
With an Allstate policy, homeowners can purchase extras, such as energy efficiency upgrades. If you have a damaged appliance or equipment, Allstate will cover additional expenses toward replacing it with an energy-efficient one.
Read MoneyGeek's Allstate Auto Insurance Review
The Best Home and Auto Bundles in California for Military Backgrounds
Although USAA is not available to the general public, military veterans and their families can benefit greatly from it. According to our rankings, it has the highest rating and would be our first choice for home and auto bundles in California if it were widely available.
MoneyGeek Top Pick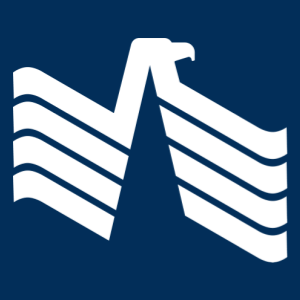 USAA
For home and auto insurance, USAA received perfect scores despite offering fewer discounts than the competition.
USAA's accident forgiveness policy waives a policy surcharge if you stay without an at-fault accident for five years. However, there could be an extra charge for this perk. It also offers a roadside assistance plan, which covers towing, unlocking vehicles, jumpstarting batteries, changing tires and delivering gasoline.
Along with standard home insurance, USAA offers earthquake and home-sharing coverage. The policy can qualify for a discount if you bundle, install a protective device in your home and remain claims-free for five years.
The Best Home and Auto Bundle Discounts in California
California residents receive an average annual discount of $246 off their bundled home and auto insurance policies, which is around 9% of the total cost. MoneyGeek's research indicates that Farmers offers the largest discount rates at approximately 9%. On the other hand, Allstate is the most widely available insurance company, with the lowest bundling rate at around 5%. USAA offers the lowest bundling discount for military members at roughly 4%.
Be aware that companies with the biggest bundle discounts aren't necessarily the cheapest or best options. Allstate, for example, offers the most affordable home and auto insurance bundle in California at $1,883. However, when compared other California insurance companies, its average discount rate is much lower.
The Cheapest Home and Auto Bundles in California
Assuming no discounts are available, the cheapest home and auto insurance in California is offered by:
Allstate: $1,883 per year
State Farm: $2,376 per year
Costing around $1,953 per year, USAA is the second least expensive in the state. However, due to its eligibility requirements, we excluded it from our list.
MoneyGeek Top Pick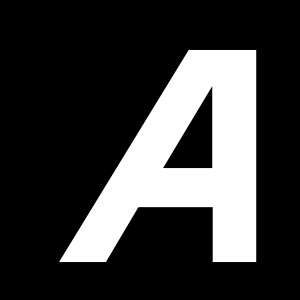 Allstate
Allstate offers the most affordable bundling coverage in California, with an average annual premium of $1,883. The premium for a combined auto and home insurance policy can save policyholders as much as $97, which is approximately 5% less than the price of separate policies.
Bundling auto insurance with home, renters, condo or life insurance can get you a discount from Allstate. Having full-time students in good academic standing on your policy also gets you a better rate. You may also receive a discount on your premium if you meet the insurer's safe driving requirements.
Furthermore, Allstate offers 5% off your home insurance premium if you switch from another insurer and don't have a history of claims. A home that is newly built or that has been fitted with a protective device can also qualify for a discount.
The Cheapest Non-Bundle Insurance Combinations in California
In some cases, bundling your home and auto policies is not the most affordable solution. Combining policies from two insurance providers can sometimes result in greater savings.
Among California's paired home and auto insurance policies, Allstate and Travelers offer the cheapest rates. These non-bundles cost an average of $2,125 annually. An auto insurance policy from Allstate costs approximately $1,321, and a home insurance policy from Travelers costs around $804. Even though this is more expensive than the lowest-priced bundled insurance in California (offered by Allstate for around $1,883 annually), your rates may differ depending on your situation.
Should You Bundle Home and Auto Insurance in California?
Although California recommends bundling your auto and home insurance policies, you may find lower premiums with separate policies. Comparing multipolicy and non-bundling rates among different providers can help you choose the best one that matches your needs.
Bundle discounts in California can save you between 4% and 15% per year.

In California, bundling home and auto insurance saves you an average of 9%. Farmers offers the highest discounts in the state at 9%, whereas Allstate offers the lowest discount for general consumers at 5%.

Bundles are a convenient way to combine your most important property insurance policies.

Bundling your auto and home insurance policies in California can help you reduce costs while managing your policies more conveniently. By utilizing discounts, you can lower your premiums substantially.

In rare cases, it might be better not to bundle in California.

California's cheapest non-bundled policy typically has higher premiums than its most affordable bundled policy. You may, however, compare the actual rates for your profile from several providers to determine what is the best option for you.
About Mark Fitzpatrick
---
---