GEICO has the cheapest minimum coverage insurance for Ventura's drivers, while National General offers the least expensive full coverage policy. National General is also the cheapest after a ticket, an at-fault accident or a DUI record. USAA provides the most affordable military insurance, while State Farm is the cheapest for teens.
GEICO is the city's best overall insurer and best cheap insurer, while Chubb excels in customer service. Depending on your driving record and needs, the cheapest company may vary.
Cheapest + Best
Car Insurance
Ventura
2023
Cheapest and Best Car Insurance in Ventura, CA
Cheapest Minimum Liability Car Insurance in Ventura
The following companies in Ventura have the most affordable minimum coverage policies:
GEICO: $393 per year
AAA California: $430 per year
The most expensive premium comes from Chubb, which charges $704 per year as of October 2022.
According to California law, drivers in Ventura are required to have the following minimum limits:
$15,000 bodily injury liability per person
$30,000 bodily injury liability per accident
$5,000 property damage liability per accident
Liability-only insurance or minimum coverage will only cover third-party injuries and property damage. So, according to California's minimum coverage requirements, your insurance company in Ventura will only cover up to $5,000 in damage to another's property. Any additional costs for property damage are your responsibility.
Cheapest Full Coverage Car Insurance in Ventura
The following insurance companies offer Ventura drivers the most affordable full coverage car insurance:
National General: $899 per year
GEICO: $972 per year
Again, Chubb is the most costly option for full coverage insurance at $1,638 per year as of October 2022.
Full coverage policies have higher liability limits and come with collision and comprehensive insurance.
Collision Insurance: Covers damages if your automobile collides with a stationary item or another moving object.
Comprehensive Insurance: Protects your car from non-collision damage brought on by unanticipated incidents like theft, weather damage or vandalism.
New cars are large investments, and it makes sense to safeguard them with full coverage. Yet, getting full coverage for older automobiles with low values may not always be cost-effective.
Compare minimum and full coverage policies.

Get matched with an insurer in Ventura.

Save hundreds of dollars per year.
Cheapest Car Insurance in Ventura After a Driving Offense
Our study identified the following Ventura provider as the cheapest for those with moving violations:
Speeding ticket: National General ($943 per year)
At-fault accident: National General ($1,329 per year)
DUI: National General ($943 per year)
The three companies with the highest average rates are Hartford ($4,938) for DUI drivers, Nationwide ($2,196) after a speeding ticket and Kemper ($2,862) after an at-fault accident. Regardless of the provider, you can anticipate higher premiums after a traffic violation in Ventura.
You will likely pay higher premiums based on the severity of the traffic violation. For instance, drivers in Ventura convicted of DUI should anticipate a premium increase of $1,08, while those with speeding tickets will have an increase of $520. Yet, you can still find cheaper auto insurance with a bad driving record.
Cheapest Car Insurance in Ventura for Teens and Their Families
The following companies in Ventura offer the most affordable full coverage insurance for teenagers on their parents' policy:
State Farm: $2,625 yearly for female and male teens
Farmers: $2,670 yearly for female and male teens
Nationwide has the most expensive policy, costing around $4,624 annually for male and female teens. In Ventura, State Farm premiums cost the same average for both genders. Male teens frequently pay more because insurers view them as high-risk drivers. As they approach early adulthood, this disparity becomes less significant. Always check prices from various insurance providers to avoid paying more.
Adding a teen driver to an existing family policy is more cost-effective than purchasing a separate policy. For instance, in Ventura, purchasing individual insurance for a male teen costs $673 more than including him under a parent's policy, a 15% difference. To save money, compare the best and cheap auto insurance for adding teenagers to a family policy.
Cheapest Car Insurance in Ventura for Military Drivers
Active duty, retired and veteran service members, as well as their families, can get the cheapest military auto insurance (full coverage) from the following Ventura companies:
USAA: $834 per year
National General: $899 per year
If you only need minimum coverage insurance, USAA offers the cheapest option at $362 per year, followed by GEICO at $393 per year.
How to Compare Cheap Ventura Car Insurance Quotes Online
Comparing auto insurance prices online can be time-consuming. Expect to spend 15 minutes or longer providing personal information to receive insurance quotations from a single company. MoneyGeek's auto insurance calculator may be a helpful tool that can quickly estimate rates based on your age, driving history, vehicle type and desired coverage.
Auto Insurance Calculator
See how the Average Annual Auto Insurance Rates vary with the options chosen.
Average Annual Auto Insurance Rates
Click the section of the wheel in your price range to see options.
Click an insurer below to visit their review page or continue to your personalized quote.
Best Car Insurance in Ventura: Summary
The best insurance may vary depending on your affordability and service quality preferences. MoneyGeek identified the best car insurance providers in Ventura as the following:
Best overall: GEICO (MoneyGeek score of 72 out of 100)
Best for service: Chubb (MoneyGeek score of 76 out of 100)
Best cheap: GEICO (MoneyGeek score of 78 out of 100)
MoneyGeek scores can differ for the same company, depending on the weightings for each category. While AAA is the top car insurer in California, this can vary by location, as it does in Ventura. If you are a military member, USAA is your best option (MoneyGeek score of 85).
Best Overall Car Insurance in Ventura
Based on customer satisfaction, claims handling score and other variables, the top car insurance companies in Ventura are:
GEICO: MoneyGeek score of 72 out of 100 ($972 per year)
Progressive: MoneyGeek score of 70 out of 100 ($998 per year)
GEICO's high customer satisfaction and affordability scores make it the ideal choice for drivers looking for a cheaper plan with good customer service. With an average annual premium of $834 and a MoneyGeek rating of 85, USAA is the top choice for military personnel.
How was this MoneyGeek score calculated?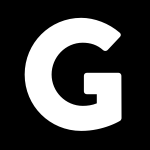 pros
Affordable insurance premiums
Above-average customer satisfaction
Offers mechanical breakdown insurance (MBI), classic car insurance and roadside assistance
cons
Low claims and coverage scores
Does not offer accident forgiveness, gap insurance, deductible modification, new car or better car replacement
COMPANY HIGHLIGHTS
In Ventura, GEICO offers the second most affordable policy. It has the fourth-highest customer satisfaction rating among 13 competitors and provides a range of coverages relevant to most drivers. Its MBI coverage is rare and includes all parts and systems, not just those covered by standard dealer warranties. MBI is available for new or leased vehicles no older than 15 months and with fewer than 15,000 miles.
GEICO's roadside assistance will pay for flat tires, jumpstarts, lockout services and towing if your car becomes undrivable on the road. It also offers a classic or antique car insurance policy, which includes liability coverage, uninsured and underinsured motorist coverage and medical coverages like personal injury protection and medical payments coverage.
Read MoneyGeek's GEICO Auto Insurance Review
Best Car Insurance in Ventura for Customer Service
Not considering cost, the following companies provide the best customer service in Ventura:
Chubb: MoneyGeek score of 76 out of 100 ($1,638 per year)
Capital Insurance Group: MoneyGeek score of 68 out of 100 ($1,366 per year)
Chubb beat its competitors in claims management and received very high scores for customer satisfaction. It offers the best service overall but at a higher rate than its competitors.
How was this MoneyGeek score calculated?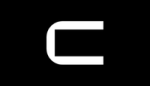 pros
Very high customer satisfaction
Offers original equipment manufacturer (OEM), rental car reimbursement, diminished value coverage and classic car insurance
cons
Below-average coverage score
Does not offer roadside assistance, gap insurance, new car replacement, better car replacement, accident forgiveness or deductible modification
COMPANY HIGHLIGHTS
In addition to offering outstanding customer service, Chubb offers special coverages. Its OEM coverage lets you repair your vehicle using original parts after a covered loss. Compared to aftermarket components, original equipment parts maintain your vehicle's performance, which helps you drive safely. Chubb's classic car insurance may be handy for garaged or hobby-driven classic automobile owners.
If your vehicle is stolen or totaled and you have Chubb's optional agreed value coverage, you will get the value that was agreed upon when you purchased the policy. This coverage can help you save a substantial amount of money. Chubb's rental car reimbursement policy will cover the cost of renting a similar replacement vehicle for as long as your vehicle is undrivable, up to $5,000.
Best Cheap Car Insurance in Ventura
The best cheap companies in Ventura for minimum coverage auto insurance based on their affordability and customer service are:
GEICO: MoneyGeek score of 78 out of 100 ($393 per year)
AAA California: MoneyGeek score of 69 out of 100 ($430 per year)
Although minimum coverage insurance may be attractive for its affordability, these policies may not provide enough liability insurance and don't cover the cost of damages to your car.
How was this MoneyGeek score calculated?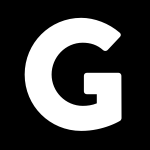 pros
Minimum coverage costs $393 per month
Above-average customer satisfaction
Offers seat belt use, good student, teacher, emergency deployment, safe driving and federal employee discounts
cons
Poor coverage and claims scores
No discounts for going paperless or paying in full
COMPANY HIGHLIGHTS
GEICO's minimum coverage insurance is the cheapest in Ventura. Its above-average customer satisfaction rating speaks to its quality service and affordable rates.
GEICO provides a variety of exclusive and standard discounts that benefit the majority of policyholders. Teachers and deployed military policyholders are eligible for special discounts. You may also qualify for a discount if you are a retired or active federal employee. Also eligible for discounts are full-time students with a strong academic record, senior drivers and motorists who have completed defensive driving or driver education programs.
Having daytime running lights in your vehicle can get you a special discount with GEICO. The company also offers discounted premiums to drivers with anti-lock brakes, airbags and anti-theft devices, those who use seat belts and safe drivers.
Read MoneyGeek's GEICO Auto Insurance Review
Average Cost of Car Insurance in Ventura
Full coverage insurance costs around $1,189 yearly in Ventura as of October 2022. This amount is only $76 lower than the average auto insurance rate in the US and $198 less than California's average. These costs apply to bodily injury liability up to $100,000 per person/$300,000 per accident and property damage liability up to $100,000. Ventura's average car insurance cost is lower than the state auto insurance average, but your premiums will vary substantially based on where you live.
About Mark Fitzpatrick
---
---