Compare the Cheapest Car Insurance Quotes in Sacramento, CA
Drivers in Sacramento pay an average of $1,455 per year for car insurance. This figure is higher than the state average by $26. The cheapest car insurance provider in the city is Progressive, with an average cost of $1,038 per year. MoneyGeek calculated insurance rates across different coverage levels and driving profiles to help you find affordable, quality coverage for your insurance needs.
REVIEW AUTO INSURANCE RATES
Ensure you're getting the best rate for your auto insurance. Compare quotes from the top insurance companies.
Advertising & Editorial Disclosure
Last Updated: 11/3/2022
On average, Progressive is the cheapest insurer in Sacramento for full-coverage and liability insurance, while Esurance is the cheapest for drivers with a speeding ticket on their record. Military members and their families qualify for USAA's policies, also rank among the cheapest in the city. Regardless, MoneyGeek chose AAA as the best car insurance company in the city for its excellent service and affordability.
best
auto insurance
Sacramento
2022
The Cheapest and Best Car Insurance in Sacramento
The Cheapest Car Insurance Companies in Sacramento
The following two companies offer the most affordable full-coverage insurance policies in Sacramento, on average:
Progressive: $1,038 per year
Esurance: $1,136 per year
Only military members and their families are eligible for USAA's policies, which average at $1,218 per year.
Progressive's average insurance quote is the city's cheapest, costing almost 71% less than a comparable average rate from Travelers, the most expensive insurer in Sacramento. A full-coverage insurance policy has a combination of coverages, which includes comprehensive and collision coverages. However, the prices vary based on the amount of liability coverage limits you select.
Cheapest Car Insurance in Sacramento
Full Coverage 100/300/100
MoneyGeek used average rates for a 40-year-old male driver with a full-coverage insurance policy for this study. A full-coverage policy contains the following two policies, in addition to liability insurance, and is more expensive than a liability-only policy.
Collision Coverage: This insurance protects your car from damage caused by a collision with another vehicle or object.
Comprehensive Coverage: Comprehensive coverage protects your vehicle against damages not caused by a collision, such as weather damages and theft.
If the cost of a full-coverage car insurance policy exceeds the car's value, especially if the car is older, state minimum insurance or liability insurance may be a better option.
Compare Car Insurance Rates in Sacramento
Ensure you're getting the best rate for your car insurance. Compare quotes from the top insurance companies.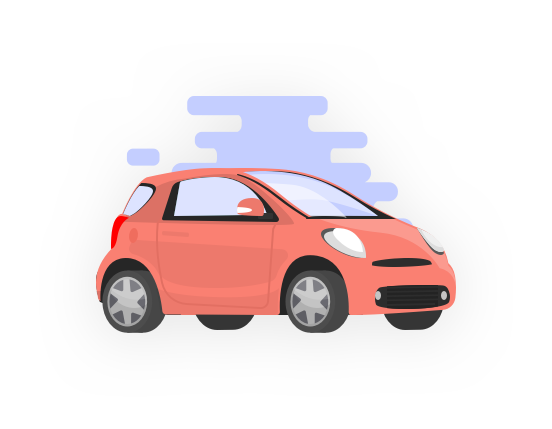 Cheapest Car Insurance in Sacramento for Minimum Coverage
The cheapest insurance in Sacramento also provides the minimum level of necessary protection. The following insurance carriers offer the most affordable minimum liability insurance in the city, on average:
Progressive: $442 per year
CSAA: $497 per year
If you come from a military family, USAA's average rate of $506 is another low-cost alternative.
Progressive's policy is $392 less per year than Hartford's, which costs $834 on average for a similar policy. Because of the lower coverage limits, minimum coverage policies are less expensive. However, you will be underinsured if you cause a car accident and do not have comprehensive and collision coverages. As seen in the table below, increases in liability limitations affect insurance rates.
Cheapest Minimum Liability Car Insurance in Sacramento
California's drivers must have a minimum of 15/30/5 liability car insurance. Although this is the cheapest insurance in Sacramento, it also offers the least protection. For example, you will have more financial obligations if you are at fault in an accident.
For example, if you cause an accident and the property damage to the other driver costs $15,000, your liability insurance will only reimburse you $5,000 for the losses. You will have to pay $10,000 out of pocket.
California Minimum Liability Requirements
Item

Description

Bodily Injury and Property Damage

$15,000 per person, $30,000 per accident and $5,000 for property damage. A more protective level is 100/300/100.
Cheapest Car Insurance in Sacramento if You Have Driving Violations
If you get penalized for speeding or driving under the influence (DUI), your car insurance premiums in Sacramento will increase. The following list details the city's lowest insurance policies after some of the most common traffic violations:
Cheapest After a Ticket: Esurance, $1,442 per year
Cheapest After an At-Fault Accident: Esurance, $1,791 per year
Cheapest After a DUI: Mercury, $2,469 per year
It is possible to improve your driving record and reduce your insurance prices, regardless of the violation. Look around for the best insurance rates after receiving a traffic ticket or being involved in an accident.
Cheapest Car Insurance in Sacramento With a Violation
Average Cost of Car Insurance in Sacramento
On average, the yearly cost of car insurance in Sacramento is a bit higher than the state and national averages. The average rate in this city is $1,455, which is about 1.8% higher than the California average and around 2.1% higher than the U.S. average.
Personalized Quotes to Get You the Cheapest Car Insurance in Sacramento
To determine car insurance quotes in Sacramento, providers consider a number of aspects. These aspects include your age and gender, driving experience, miles driven per year and more. In Sacramento, State Farm policies for 18-year-olds are nearly twice as expensive as its policies for 40-year-olds. Drivers should get an individualized quote at regular intervals to increase their chances of finding coverage at reasonable rates.
Compare Car Insurance Rates in Sacramento
Ensure you're getting the best rate for your car insurance. Compare quotes from the top insurance companies.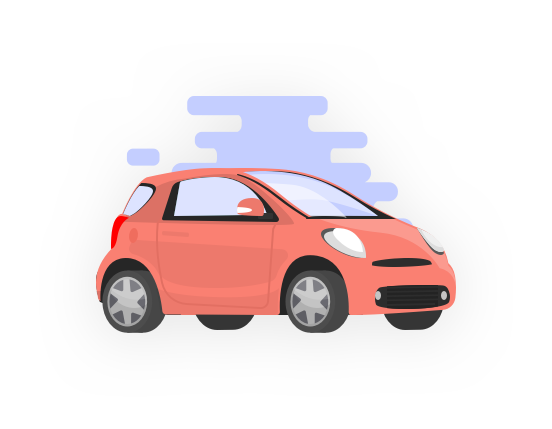 The Best Car Insurance Companies in Sacramento
By analyzing average rates, customer satisfaction and claims ratings from multiple insurers, MoneyGeek determined the best car insurance companies in Sacramento, California. The top-rated providers in Sacramento are:
AAA: MoneyGeek score of 91 out of 100
Progressive: MoneyGeek score of 83.2 out of 100
USAA received a MoneyGeek score of 85 out of 100, making it the second-best auto insurance company in Sacramento for military-affiliated drivers. We excluded it from our overall rankings since its policies are only available to eligible active and retired military and their families.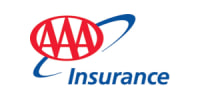 Geek Quick Take
MoneyGeek's top choice in Sacramento is AAA, ranking first for affordability and claims ratings alongside a great customer satisfaction score. A full coverage policy for a 40-year-old driver costs around $1,324 yearly, and AAA membership comes with identity theft coverage.
More About AAA
AAA auto insurance in Sacramento includes identity theft coverage and roadside assistance because they are part of AAA membership, which you must have to get insurance with the company. AAA's identity theft coverage protects you by monitoring your personal and financial information. Roadside assistance covers towing, fuel delivery, battery jumpstarts and other car troubles you may experience. AAA also offers add-on car rental coverage, so if your car suffers a loss, you get a rental car or reimbursement for public transportation expenses to your policy limit when it's not drivable or undergoing repairs.
Read MoneyGeek's AAA auto Insurance Review
Geek Quick Take
MoneyGeek's runner-up in Sacramento is Progressive, receiving above-average scores for customer satisfaction and affordability but an average claims score. A full coverage policy costs around $1,038 per year for a 40-year-old driver. The option to add custom parts coverage is available, which is rare.
More About Progressive
Progressive policyholders have the option to purchase unique coverages. The rarest is custom parts and equipment (CPE) coverage which pays for the repair or replacement of after-market accessories and modifications in your insured car, such as a stereo, custom wheels, navigation system or a paint job, under a covered claim. But keep in mind that there's a $5,000 limit to the CPE coverage. Progressive also provides add-on gap insurance, deductible modification and rideshare insurance in Sacramento.
Read MoneyGeek's Progressive auto Insurance Review
Average Cost of Car Insurance by Postal Code
Auto insurance rates vary by region, too. ZIP codes with high numbers of auto accidents, car thefts and uninsured motorists will increase your car insurance costs. In Sacramento, the 95831 neighborhood is the cheapest for auto insurance — you'll pay nearly $300 less here in yearly premiums compared to the most expensive ZIP code, which is the 95828 neighborhood.
Zip Code

95831

95822

95823

95828
Factors That Impact Insurance Costs in Sacramento
In addition to individual driver needs and history, location-specific factors like the percentage of uninsured motorists and the rate of fatal accidents also contribute to car insurance rates in Sacramento. How Sacramento ranks compared to the 300 most populous cities in the United States can have a significant impact on premium costs.
Most Accidents With Fatalities
81st

/300
Most Car Thefts
206th

/300
Most Uninsured Motorists by State
12th

/50
Personal Injury Protection Required
No
Most Annual Rainfall
211th

/300
Most Rainy Days
232nd

/300
About the Author
---
---