In Oxnard, GEICO offers the cheapest minimum coverage insurance, while National General has the most affordable policies for full coverage, military families and drivers with violations. Meanwhile, Farmers is the cheapest for teenagers.
Progressive is the best overall insurer in Oxnard, while GEICO is the best cheap insurance provider. Finally, Chubb is the best option for those who prioritize customer service.
Based on your driving profile and requirements, the cheapest and best insurer may be different.
Cheapest + Best
Car Insurance
Oxnard
2023
Cheapest and Best Car Insurance in Oxnard, CA
Cheapest Minimum Liability Car Insurance in Oxnard
For minimum coverage policies in Oxnard, you can find the cheapest options from the following providers:
GEICO: $421 per year
AAA California: $434 per year
The most expensive premium is from Chubb, costing an average of $739 for a state minimum policy.
Different liability coverage minimums apply depending on the state. Drivers in Oxnard must carry bodily injury and property damage liability coverage of at least the following minimum limits set by California law:
$15,000 bodily injury liability per person
$30,000 bodily injury liability per accident
$5,000 property damage liability per accident
Liability-only insurance (also known as minimum coverage) will only pay for third-party injuries and property damage. If you choose minimum coverage insurance, your insurance carrier in Oxnard will cover up to $5,000 in property damage to third parties. If you cause $25,000 in damages, you'll need to pay the extra $20,000 yourself.
Cheapest Full Coverage Car Insurance in Oxnard
The cheapest full coverage auto insurance in Oxnard is from the following insurance providers:
National General: $899 per year
Progressive: $1,012 per year
Once more, Chubb's $1,754 yearly price made it the most expensive choice for full coverage insurance.
Full coverage insurance includes higher liability limits, along with collision and comprehensive insurance.
Collision Insurance: Pays for the resulting damage if your car collides with a stationary object or another moving object.
Comprehensive Insurance: Ideal for covering non-collision damages to your vehicle caused by events like theft, weather and vandalism.
New cars are significant investments, and it makes sense to protect them with full coverage. However, full coverage premiums can be prohibitively expensive for older vehicles that may not be worth much.
Compare minimum and full coverage policies.

Get matched with an insurer in Oxnard.

Save hundreds of dollars per year.
Cheapest Car Insurance in Oxnard After a Driving Offense
Our research highlighted the Oxnard full coverage insurance policies with the lowest rates for motorists with the following driving violations:
Speeding ticket: National General ($943 per year)
At-fault accident: National General ($1,329 per year)
DUI: National General ($943 per year)
The Hartford has the highest average premium for DUI drivers ($5,311), while Chubb has the most expensive rate for speeding drivers ($2,300) and Kemper charges the most for those with a history of at-fault accidents ($2,903).
If you have violations on your record, you will pay significantly more for your car insurance than a clean driver pays for similar coverage.
The severity of your violation can have an effect on your car insurance rates. For instance, the cheapest insurance with an at-fault accident on your record costs around $386 more than the most affordable policy for a driver with a speeding ticket. Despite this, it is still possible to find cheap car insurance with a bad driving record if you shop around and compare rates.
Cheapest Car Insurance in Oxnard for Teens and Their Families
Teens in Oxnard who are covered by a family policy can get the cheapest full coverage insurance from these companies:
Farmers: $2,828 yearly for teen boys and girls
State Farm: $2,893 yearly for teen boys and girls
Nationwide has the costliest policy at $4,611 per year for both teen boys and girls. Although these companies have similar rates regardless of gender, teen boys often pay more due to insurers perceiving them as high-risk drivers. This disparity becomes less significant as they enter early adulthood.
It is best to add a teen driver to a family policy instead of buying them their own insurance to save money,. In Oxnard, for example, buying a teen boy his own insurance would cost around $673 more than adding him to a parent's policy, a 15% jump. Shopping around can help you find the cheapest car insurance for teens.
Cheapest Car Insurance in Oxnard for Military Drivers
The following Oxnard insurers offer the cheapest military auto insurance to active duty and veteran service personnel and their families seeking full coverage policies:
National General: $899 per year
USAA: $917 per year
The cheapest insurance provider if you simply require the state's basic minimum coverage is USAA at $395 annually, followed by GEICO at $421 annually.
How to Compare Cheap Oxnard Car Insurance Quotes Online
Comparing auto insurance rates online may be arduous and time-consuming. Don't be surprised if getting insurance quotes from one provider can take up to fifteen minutes, as you'll need to provide a lot of personal information.
Using your age, vehicle type, driving history and coverage levels, MoneyGeek's auto insurance calculator can help you quickly estimate the premiums that various providers are likely to charge you.
Auto Insurance Calculator
See how the Average Annual Auto Insurance Rates vary with the options chosen.
Average Annual Auto Insurance Rates
Click the section of the wheel in your price range to see options.
Click an insurer below to visit their review page or continue to your personalized quote.
Best Car Insurance in Oxnard: Summary
Your preference for affordability or customer service can change your best insurance. The following are the top Oxnard companies for car insurance:
Best overall: Progressive (MoneyGeek score 70 out of 100)
Best for service: Chubb (MoneyGeek score 76 out of 100)
Best cheap: GEICO (MoneyGeek score 78 out of 100)
The MoneyGeek scores for an insurer can change based on how variables are weighted across each category.
On a statewide basis, AAA is the best car insurance company in California, so your exact location can affect these rankings. If you have a military affiliation, USAA is the best option, with a MoneyGeek score of 85.
Best Overall Car Insurance in Oxnard
We examined service quality and affordability to determine that these companies are the two best auto insurers in Oxnard, CA:
Progressive: MoneyGeek score 70 out of 100 ($1,012 per year)
GEICO: MoneyGeek score 70 out of 100 ($1,054 per year)
Progressive has the highest affordability rating and a wide range of add-on coverages, making it our top overall pick.
For military members, USAA is the best option, with a MoneyGeek rating of 84 out of 100 and an average yearly full coverage premium of $917.
How was this MoneyGeek score calculated?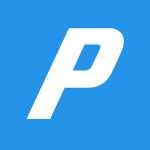 pros
Ranks #2 for affordability
Many valuable coverage options available
Offers custom parts coverage, accident forgiveness and gap insurance
cons
Does not offer new car replacement coverage
COMPANY HIGHLIGHTS
Progressive's custom parts coverage is a unique and valuable offering. This add-on coverage will repair or replace aftermarket additions to your vehicle, including stereos, navigation systems, paint jobs, custom wheels and more. This coverage usually has a limit of $5,000.
If they have collision coverage, pet owners can get Progressive's pet coverage, which will pay for their vet bills up to a certain limit if their pets are injured in a covered accident.
Progressive's gap insurance covers people who have financed their cars. If your vehicle is totaled in a covered incident, the company will pay the difference between the car's current value and the outstanding loan or lease amount. Progressive also offers accident forgiveness, roadside assistance and rental car reimbursement, three common but valuable add-ons.
Read MoneyGeek's Progressive Auto Insurance Review
Best Car Insurance in Oxnard for Customer Service
The top-rated insurance companies in Oxnard for customer service were assessed on how well they handle claims and satisfy their customers. We did not consider pricing for this category. The following companies offer the best customer service:
Chubb: MoneyGeek score 76 out of 100 ($1,754 per year)
Capital Insurance Group: MoneyGeek score 68 out of 100 ($1,393 per year)
Chubb vastly outperforms its rivals in claims management and is well-regarded for its top-notch customer support. However, Chubb has the most expensive premiums of any insurer we analyzed in Oxnard, so you'll need to pay a high price for the best service.
How was this MoneyGeek score calculated?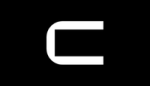 pros
Ranks #2 for customer satisfaction
Highest claims management rating
Offers original equipment manufacturer (OEM), classic car insurance and diminished value coverage
cons
Very few coverage options available
Does not offer roadside assistance, new car replacement, deductible modification, gap insurance or accident forgiveness
COMPANY HIGHLIGHTS
Chubb's original equipment manufacturer (OEM) coverage allows you to pay for car repairs using original components, not aftermarket or third-party parts, in all covered losses. Original equipment can improve your car's performance and safety compared to aftermarket components.
Chubb's classic car insurance may be useful for people who possess classic automobiles that are garaged or used for hobby reasons. This coverage is available for cars that are more than 30 years old, part of a collection or limited production models.
Chubb's optional Agreed Value coverage (a form of diminished value coverage) starts with you and the insurer agreeing upon the value of your vehicle when you sign up for your policy. If your car is stolen or totaled, Chubb will pay you for that agreed-upon amount, not the actual depreciated value of the vehicle.
Best Cheap Car Insurance in Oxnard
According to our research, the following insurers in Oxnard provide the best minimum coverage insurance based on affordability and service quality:
GEICO: MoneyGeek score 78 out of 100 ($421 per year)
Progressive: MoneyGeek score 74 out of 100 ($447 per year)
Minimum coverage insurance is the cheapest option available, but these plans offer very little liability coverage and no coverage for your own vehicle.
How was this MoneyGeek score calculated?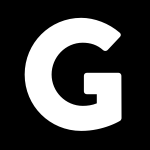 pros
Affordable minimum coverage insurance costing $421 per year
Ranks #4 of 14 insurers for customer satisfaction
Discounts for seatbelt use, teachers and safe driving
cons
Ranks #8 for claims management
Does not offer paperless or pay-in-full discounts
COMPANY HIGHLIGHTS
Due to its outstanding pricing and above-average customer satisfaction rating, GEICO is the best cheap insurer in Oxnard, CA.
GEICO's unique and common discounts can help a range of policyholders save money. Discounts are available for using a seatbelt when driving and installing daytime running lights. Discounted rates are also made available to retired federal employees and military personnel deployed for emergencies. Teachers, students with outstanding grades and cautious drivers are also eligible for reduced premiums.
Apart from its unique discounts, GEICO offers some more common ones as well, including providing lower rates to drivers who install anti-lock brakes, airbags and anti-theft devices in their vehicles. Seniors and those who have completed defensive driving or driver's education classes can also ask GEICO for discounts.
Read MoneyGeek's GEICO Auto Insurance Review
Average Cost of Car Insurance in Oxnard
In Oxnard, the average annual rate for a full coverage car insurance policy is $1,260. This is just $5 more than the national average cost of car insurance of $1,265 and $127 less than the $1,387 average cost of car insurance in California as of October 2022.
These rates are for bodily injury liability of $100,000 per person and $300,000 per accident, along with $100,000 for property damage liability. Although the average car insurance price in Oxnard is cheaper than the state average, your individual premiums will vary greatly depending on where you live and other factors.
About Mark Fitzpatrick
---
---