Compare the Cheapest Car Insurance Quotes in Victorville, CA
In Victorville, the average cost of car insurance is $1,430 yearly, which is 0.1% more than the state average. The cheapest car insurance company in Victorville is Progressive, at roughly $1,115 yearly. MoneyGeek analyzed the cheapest providers by coverage amount and driving history. If you are looking for quality coverage and affordability, MoneyGeek also found the best car insurance in Victorville.
REVIEW AUTO INSURANCE RATES
Ensure you're getting the best rate for your auto insurance. Compare quotes from the top insurance companies.
Advertising & Editorial Disclosure
Last Updated: 1/10/2023
Progressive has the average cheapest car insurance rates in Victorville, including for a state minimum coverage policy. With a ticket, though, Esurance is the cheapest. For military families, USAA may be the best option. AAA is MoneyGeek's top selection in Victorville for balancing excellent customer service and affordable rates. Your driving record and coverage needs determine the best for you.
best
auto insurance
Victorville
2023
The Cheapest and Best Car Insurance in Victorville
Methodology
MoneyGeek rated Victorville's auto insurance providers using data from J.D. Power, AM Best and the National Association of Insurance Commissioners (NAIC).
The Cheapest Car Insurance Companies in Victorville
The following companies average the cheapest rates for full coverage auto insurance in Victorville:
Progressive: $1,115 per year
Esurance: $1,121 per year
A USAA full coverage policy, which is available to eligible military members in Victorville, is around $1,128 annually.
A full coverage policy from Progressive is the cheapest in Victorville, costing almost 74% less than Allied, which is the most expensive at roughly $1,827.
You get comprehensive and collision coverage with a full coverage policy. The liability limits you choose help determine the rate you pay.
Cheapest Car Insurance in Victorville
Full Coverage 100/300/100
MoneyGeek's research used average rates for a 40-year-old male driver in Victorville with full coverage insurance, as described in our methodology.
Liability plus comprehensive and collision coverage are part of full coverage auto insurance, which is why it's more expensive than minimum coverage. Full coverage protects your vehicle with:
Collision insurance: covers vehicle damage if you're at fault in an accident
Comprehensive insurance: covers non-accident damage to your car and theft
Full coverage car insurance may cost more than the value of your vehicle if it's older. Drivers with older cars may choose liability-only or state minimum insurance to save money.
Compare Car Insurance Rates in Victorville
Ensure you're getting the best rate for your car insurance. Compare quotes from the top insurance companies.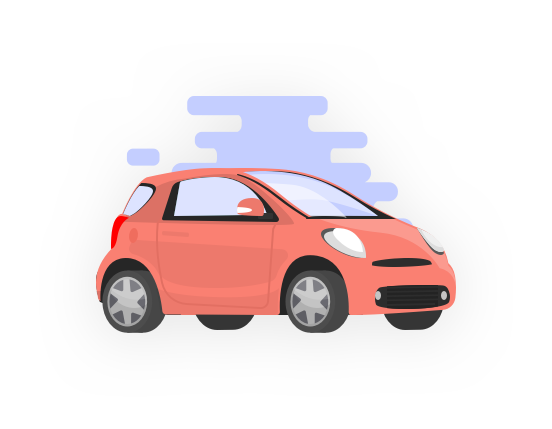 Cheapest Car Insurance in Victorville for Minimum Coverage
Minimum coverage is the most inexpensive car insurance in Victorville. On average, the following are the cheapest insurers in Victorville for a state minimum policy:
Progressive: $477 per year
GEICO: $538 per year
USAA is the most affordable choice in Victorville for military families, with an average annual premium for a minimum coverage policy of $458.
Compared to Farmers, the most expensive at $859, Progressive is around $382 less.
Minimum coverage does not include comprehensive or collision coverage and has low liability limits. Because of this, you risk being underinsured in an accident.
See the table below to discover how much higher liability coverage costs.
Cheapest Minimum Liability Car Insurance in Victorville
In California, an auto policy must include 15/30/5 in liability coverage. This state minimum auto policy is the most affordable in Victorville, but it also offers the least protection. You risk paying out of pocket in an at-fault accident.
For instance, if you cause an accident that totals $80,000 in medical expenses, your minimum coverage policy pays up to $30,000, leaving you responsible for the remaining $50,000.
California Minimum Liability Requirements
Item

Description

Bodily Injury and Property Damage

$15,000 per person, $30,000 per accident and $5,000 for property damage. A more protective level is 100/300/100.
Cheapest Car Insurance in Victorville if You Have Driving Violations
Driving offenses, such as speeding tickets, at-fault accidents and DUIs, increase auto policy rates. On average, Victorville's most affordable auto insurance providers for drivers with violations are:
Cheapest after a ticket: Esurance, $1,422 per year
Cheapest after an at-fault accident: Esurance, $1,766 per year
Cheapest after a DUI: Mercury, $2,397 per year
USAA offers the cheapest auto insurance rate with a speeding ticket at roughly $1,233 for military personnel and their families in Victorville.
If you have a poor driving history, work on it to minimize your insurance premium in the future. It's a good idea to shop around now for auto insurance to see which company provides the best deal.
Cheapest Car Insurance in Victorville With a Violation
Average Cost of Car Insurance in Victorville
Drivers in Victorville pay an average of $1430 yearly for car insurance. This rate is on par with the state average of $1,429 per year and the national average of $1,424 annually. With a difference of less than one percent, average car insurance rates in Victorville are slightly higher than the state and national averages. Find the average car insurance costs for your state by comparing quotes online.
Personalized Quotes to Get You the Cheapest Car Insurance in Victorville
A customized quote helps you get the actual insurance cost for your profile by factoring in details such as your ZIP code, age and driving record. Personalized quotes are also the best way to find out if you qualify for discounts, so it is important to get them frequently and compare quotes from different companies.
Compare Car Insurance Rates in Victorville
Ensure you're getting the best rate for your car insurance. Compare quotes from the top insurance companies.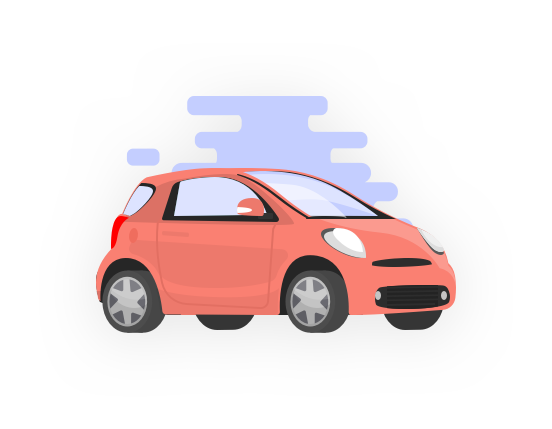 The Best Car Insurance Companies in Victorville
MoneyGeek analyzed the top auto insurance providers in Victorville based on their average premiums, claims ratings and customer satisfaction. According to our research, the best two auto insurance companies in Victorville are:
Esurance: MoneyGeek score of 90 out of 100
AAA: MoneyGeek score of 89 out of 100
Because USAA is only accessible to active-duty military people, veterans and their families, it was not included in this study. However, with a MoneyGeek score of 96 out of 100, it is Victorville's best car insurance company.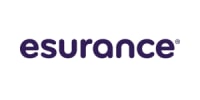 Geek Quick Take
Esurance was rated the best insurer in affordability and received high satisfaction scores in Victorville. However, it received below average claims rating. It offers custom parts coverage. Esurance's full coverage policy costs around $1,121 yearly in the city.
More About Esurance
Custom parts and equipment coverage from Esurance in Victorville covers the damages and repairs of aftermarket parts and equipment installed in your vehicle for up to $4,000.
Its rideshare insurance, ShareSmart, assures that no coverage gaps exist between your car insurance and the rideshare company's insurance policies. With this coverage, the comprehensive and collision deductibles between the policies will be the lowest.
With Esurance's gap insurance in Victorville, you will get up to 25% more than your vehicle's actual cash value if it is totaled and you owe more than what it's worth.
Read MoneyGeek's Esurance auto Insurance Review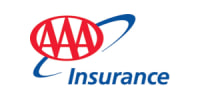 Geek Quick Take
AAA received high scores in affordability, claims and user satisfaction in Victorville. It provides identity theft coverage with its auto insurance policies. AAA's comprehensive insurance costs around $1,241 annually in the city.
More About AAA
AAA only offers a few extra coverages in Victorville. Its identity theft coverage is added to auto insurance policies. It provides up to $10,000 in identity theft insurance coverage and a variety of identity protection services.
The company's auto insurance also includes roadside assistance to help with any issues that arise when you are out driving.
Additionally, the company offers rental car reimbursement, which pays for vehicle rental or public transportation if your car is rendered undrivable due to a covered loss.
Read MoneyGeek's AAA auto Insurance Review










Average Cost of Car Insurance by Postal Code
Depending on the frequency of traffic accidents in your area and incidents such as car thefts, you may pay more for car insurance based on your ZIP code.
In Victorville, there is almost no disparity in car insurance rates in different ZIP codes, with only a $1 difference between the cheapest and most expensive ones. To find the cheapest companies for different coverages and driver profiles, you can compare quotes online.
Factors That Impact Insurance Costs in Victorville
In addition to individual driver needs and history, location-specific factors like the percentage of uninsured motorists and the rate of fatal accidents also contribute to car insurance rates in Victorville. How Victorville ranks compared to the 300 most populous cities in the United States can have a significant impact on premium costs.
Most Accidents With Fatalities
37th

/300
Most Car Thefts
286th

/300
Most Uninsured Motorists by State
12th

/50
Personal Injury Protection Required
No
Most Annual Rainfall
302nd

/300
Most Rainy Days
304th

/300
About the Author
---
---