The cheapest company for you may be the one that best suits your driving profile and needs. The cheapest insurer for a full coverage policy is National General. It's also the most affordable for drivers with an offense. Teens can save the most with State Farm, while military members can cut costs with USAA. If you're keen on customer service, Chubb is a solid choice.
Cheapest + Best
Car Insurance
Fremont
2023
Cheapest and Best Car Insurance in Fremont, CA
Cheapest Minimum Liability Car Insurance in Fremont
These insurers are the most affordable when it comes to minimum coverage policies in Fremont:
GEICO: $370 per year
CSAA: $412 per year
Chubb's annual cost of around $731 is the most expensive option, but your location could have a big impact on prices.
Minimum coverage for bodily injury liability and property damage liability is required by California law, with the following amounts:
$15,000 bodily injury liability per person
$30,000 bodily injury liability per accident
$5,000 property damage liability per accident
If you have these limits on your policy and cause an accident that injures the other driver (and their passengers, if any), your policy will cover up to $15,000 per person injured and a maximum of $30,000 per accident. In addition, it will pay up to $5,000 for property damage. You will be responsible for any costs beyond those amounts.
Cheapest Full Coverage Car Insurance in Fremont
In Fremont, the following insurers provide full coverage vehicle insurance at the most affordable prices:
National General: $935 per year
Progressive: $954 per year
Chubb charges $1,801 a year for full coverage, making it the most expensive option.
A full coverage policy elevates liability-only insurance's maximums and includes comprehensive and collision coverage.
Collision Insurance: This covers damage to your car if it collides with another vehicle or object.
Comprehensive Insurance: This covers damage to your car caused by a variety of non-collision events, such as fires, vandalism, thefts and windstorms.
Some people opt for liability-only coverage on their older cars to avoid paying hundreds of dollars more yearly for a vehicle with little value.
Compare minimum and full coverage policies.

Get matched with an insurer in Fremont.

Save hundreds of dollars per year.
Cheapest Car Insurance in Fremont After a Driving Offense
The following car insurance companies have the lowest rates for drivers with a history of driving violations in Fremont:
Speeding ticket: National General ($980 per year)
At-fault accident: National General ($1,383 per year)
DUI: National General ($980 per year)
Nationwide ($2,561), Kemper ($2,951) and The Hartford ($5,294) tend to have the highest annual rates after a speeding ticket, accident or DUI, respectively. The cost of car insurance may increase dramatically after an offense, even with the cheapest car insurance company.
The severity of your driving offense typically affects your premiums. More severe offenses will usually result in higher costs than minor ones. In Fremont, a driver with a speeding ticket may see their rates increase by around $570, while a driver with a DUI could see their premiums increase by roughly $1,936. Nevertheless, there are ways to find affordable car insurance, even with a bad driving history.
Cheapest Car Insurance in Fremont for Teens and Their Families
The following teen car insurance companies offer the best rates for teens who are part of a family policy in Fremont:
State Farm: $2,547 per year for both male and female teens
Farmers: $2,792 per year for both male and female teens
The most expensive company for teens is Nationwide, which charges $5,311 per year for male and female teens.
Teenagers are charged more for insurance if they buy a policy on their own compared to being added to a family policy. In Fremont, a 16-year-old male pays about $673 more for their own coverage than they would on a family policy. Comparing your options for the cheapest auto insurance for teens can save your family thousands of dollars annually.
Cheapest Car Insurance in Fremont for Military Drivers
How to Compare Cheap Fremont Car Insurance Quotes Online
Finding the right car insurance can be a time-consuming and tedious process. You have to provide a lot of personal information and spend 15 minutes or more obtaining quotes from each company. MoneyGeek's auto insurance calculator can quickly provide you with a range of costs based on your age, vehicle type, amount of coverage and driving history.
Auto Insurance Calculator
See how the Average Annual Auto Insurance Rates vary with the options chosen.
Average Annual Auto Insurance Rates
Click the section of the wheel in your price range to see options.
Click an insurer below to visit their review page or continue to your personalized quote.
Best Car Insurance in Fremont: Summary
The best car insurance in California may vary depending on your priorities, such as cost and service coverage. These are our top-ranked companies in Fremont based on various needs:
Best overall: Progressive (MoneyGeek score 74 out of 100)
Best for service: Chubb (MoneyGeek score 76 out of 100)
Best cheap: GEICO (MoneyGeek score 78 out of 100)
A company's MoneyGeek score can fluctuate depending on the factors given the most weight in each category. Location can also be a determining factor in insurance rates. CSAA is the best overall insurer in California, but Progressive is the top option in Fremont.
Those who are part of the military may fare better with USAA, which earned a score of 85 out of 100 from MoneyGeek.
Best Overall Car Insurance Companies in Fremont
The following companies provide the best overall car insurance to Fremont residents:
Progressive: MoneyGeek score 74 out of 100 ($954 per year)
GEICO: MoneyGeek score 73 out of 100 ($996 per year)
Progressive offers cost-effective policies and excellent customer service, two critical factors required to be the best overall insurer. USAA is our top pick for military members, earning a MoneyGeek score of 85 out of 100.
How was this MoneyGeek score calculated?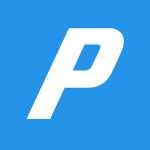 pros
Ranked second in affordability
Above-average in general satisfaction
Offers roadside assistance, deductible modification and custom parts coverage
cons
Low rating in claims management
Does not offer new car replacement coverage
COMPANY HIGHLIGHTS
Progressive is the best overall company in Fremont since it balances cost-effectiveness and customer service. Its coverage selection is vast, offering a wide range of options to choose from.
Progressive's roadside assistance includes towing services, mechanical repairs and flat tire changes if your vehicle breaks down. Additionally, the Deductible Savings Bank allows you to earn savings on your comprehensive and collision deductibles by driving safely, reducing your deductible by $50 for each six-month period that you remain ticket- and accident-free. This benefit resets after filing a claim.
If you're the type of person who likes to add custom parts and equipment (CPE) to your car, you'll probably want to make sure it's covered by your policy. Progressive's CPE coverage typically has a $5,000 limit, which is enough to cover most after-market accessories like stereos, navigation systems and custom wheels.
Read MoneyGeek's Progressive Auto Insurance Review
Best Car Insurance in Fremont for Customer Service
When cost is excluded from the analysis, the top companies in Fremont for customer service are:
Chubb: MoneyGeek score 76 out of 100 ($1,801 per year)
Capital Insurance Group: MoneyGeek score 68 out of 100 ($1,335 per year)
Chubb has a high claims and satisfaction score, which are two critical factors for excellent service. Policyholders do pay more for this level of service, as the company has the highest premium in the city.
How was this MoneyGeek score calculated?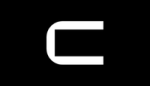 pros
Excellent score in customer satisfaction
Has rental car and original equipment manufacturer (OEM) coverages
cons
Most expensive option in the city
Doesn't offer roadside assistance, accident forgiveness or other common coverages
COMPANY HIGHLIGHTS
Chubb offers high-quality services and handles claims efficiently. It can help in all aspects of your claim, from estimating the damage to filing all paperwork. Chubb also provides various types of coverage, like rental car reimbursement, which allows you to drive the same kind of car you would normally drive. You may use this coverage if your car is totaled in an accident or is in the shop.
Its OEM coverage is also worth noting. Chubb is one of the insurers that will pay the cost of original parts. Since it doesn't cut corners with after-market parts, it tends to provide customers with a higher level of service and protection than other insurers.
Policyholders will pay for Chubb's higher level of service. The insurer is the most expensive provider in Fremont.
Best Cheap Car Insurance Companies in Fremont
Based on our review of the quality of service and affordability for policies that only meet California's minimum coverage requirements, the best companies in Fremont are:
GEICO: MoneyGeek score 78 out of 100 ($370 per year)
Progressive: MoneyGeek score 72 out of 100 ($424 per year)
Minimum coverage policies in Fremont could be the best choice for drivers who want to save money but don't mind sacrificing protection for damage to their own vehicle and extensive liability coverage in the event of an accident.
How was this MoneyGeek score calculated?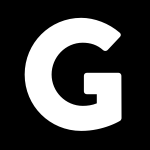 pros
An affordable minimum coverage policy costs $370 per year
Offers bundling, airbag and seat belt use discounts
High scores in pricing and customer service
cons
Doesn't offer paperless and pay-in-full discounts
Below-average scores in coverage and claims
COMPANY HIGHLIGHTS
GEICO provides low rates and high-quality service for drivers looking for minimum coverage in Fremont. To help policyholders save even more money, the insurer's discount options are helpful.
You can get a discount on your car and home coverage when you combine them in one policy. GEICO also provides discounts if your car has airbags. You'll also get rewarded for using your seat belt at all times because GEICO will lower your rates if you do. GEICO is one of the few insurers that has this kind of discount.
GEICO even offers person-specific discounts to help certain demographics of drivers save money on their premiums. These discount opportunities are available for seniors, teachers, members of affinity organizations, federal employees, military members and students.
Read MoneyGeek's GEICO Auto Insurance Review
Average Cost of Car Insurance in Fremont
The average cost of car insurance in Fremont is $1,296 as of October 2022. Compared to the national and California car insurance cost averages, this figure is $31 higher and $91 lower, respectively. These numbers are for full coverage with $100,000 in bodily injury liability per person and $300,000 in bodily injury liability per accident. Even though location is a key component in determining insurance premiums, it's not the only factor insurers consider.
About Mark Fitzpatrick
---
---