In Hayward, GEICO has the cheapest minimum coverage insurance, while National General offers the most affordable full coverage policies, as well as the cheapest plans for drivers with violations. State Farm quotes the lowest rates for teenagers, while USAA is the cheapest for military personnel.
GEICO is the best overall insurer and provides the best cheap insurance in the city. Chubb is the best insurer for customer service. Depending on your driving history and needs, your cheapest and best options may vary.
Cheapest + Best
Car Insurance
Hayward
2023
Cheapest and Best Car Insurance in Hayward
Cheapest Minimum Liability Car Insurance in Hayward
The cheapest minimum coverage insurance providers in Hayward are the following:
GEICO: $386 per year
CSAA: $415 per year
Chubb offers the most expensive option, costing an average of $756 for minimum coverage.
Depending on the state, different liability coverage minimums apply. California drivers must carry bodily injury and property damage liability coverage of at least the following amounts:
$15,000 bodily injury liability per person
$30,000 bodily injury liability per accident
$5,000 property damage liability per accident
Only third-party injuries and property damage will be covered by liability-only insurance coverage. If you have minimum coverage insurance and you cause $25,000 in property damage in an accident, your insurer will only pay $5,000 — you will pay the remaining $20,000 out of your pocket.
Cheapest Full Coverage Car Insurance in Hayward
The following insurance companies offer full coverage auto insurance to drivers in Hayward at the most affordable prices:
National General: $1,051 per year
GEICO: $1,062 per year
Again, Chubb ended up being the most expensive option for full coverage insurance, with an average yearly premium of $1,859.
Increased liability limits are just one aspect of full coverage insurance; it also covers collision and comprehensive insurance.
Collision Insurance: Provides protection in the event your car collides with a stationary object or another vehicle.
Comprehensive Insurance: Pays for non-collision damages to your car resulting from events such as vandalism, theft and weather.
The best way to safeguard your new car is with full coverage insurance. For older, low-value vehicles, spending hundreds of extra dollars per year on full coverage might not be worth it.
Cheapest Car Insurance in Hayward After a Driving Offense
For drivers with the following traffic infractions, our analysis revealed the lowest-priced full coverage insurance providers in Hayward:
Speeding ticket: National General ($1,601 per year)
At-fault accident: National General ($1,557 per year)
DUI: National General ($1,102 per year)
The companies with the highest average annual rates are The Hartford for drivers with DUIs ($5,468), Nationwide for drivers with speeding tickets ($2,524) and Kemper for those with a history of at-fault accidents ($3,418). Even the cheapest insurance provider will be much more expensive for a driver with violations than for a driver with a clean record.
The severity of a driving offense can affect how much your rates increase. Drivers in Hayward with at-fault accidents on their records typically pay $321 more for the cheapest insurance policy than drivers with speeding tickets.
Cheapest Car Insurance in Hayward for Teens and Their Families
Teenagers in Hayward included on a family policy can get the cheapest insurance from the following providers:
State Farm: $2,881 per year for female and male teens
Farmers: $2,978 per year for female and male teens
Nationwide charges the highest average rate in the city for both teen boys and girls at $5,295 per year. While teen boys usually pay higher rates due to their higher risk factors, that's not always the case in Hayward. Even in areas where teen boys and teen girls pay different rates, the difference typically levels out as teens mature into young adults.
It makes financial sense to add a young driver to a family policy rather than getting them their own insurance policy. For instance, in Hayward, purchasing a teen boy his own policy would cost, on average, $673 more than adding him to an existing family policy. It is best to compare the cheapest car insurance for teens to save money.
Cheapest Car Insurance in Hayward for Military Drivers
The following insurers in Hayward provide the cheapest military auto insurance to active-duty and veteran service members and their families:
USAA: $904 per year
National General: $1,051 per year
The prices indicated above are for full coverage insurance. If you only need the state minimum coverage, GEICO is the cheapest at $386 per year, with USAA coming in second at $387.
How to Compare Cheap Hayward Car Insurance Quotes Online
Gathering car insurance quotes on the internet may be time-consuming. It can take up to 15 minutes to get a quote from one company due to the personal information required. MoneyGeek's auto insurance calculator can quickly estimate the premiums that different companies are likely to charge you based on your age, vehicle type, driving record and coverage level.
Auto Insurance Calculator
See how the Average Annual Auto Insurance Rates vary with the options chosen.
Average Annual Auto Insurance Rates
Click the section of the wheel in your price range to see options.
Click an insurer below to visit their review page or continue to your personalized quote.
Best Car Insurance in Hayward: Summary
The best insurance provider for you depends on whether you prioritize affordability or customer service. The following are the best insurers in Hayward in three important categories:
Best overall: GEICO (MoneyGeek score of 75 out of 100)
Best for service: Chubb (MoneyGeek score of 76 out of 100)
Best cheap: GEICO (MoneyGeek score of 78 out of 100)
MoneyGeek scores for each company differ based on how much weight each factor receives in that category. On a statewide basis, AAA provides the best car insurance in California.
A score of 85 makes USAA the best car insurance for military members in Hayward.
Best Overall Car Insurance in Hayward
MoneyGeek looked at affordability, service quality, claims handling and other factors to rate the city's best auto insurers:
GEICO: MoneyGeek score of 75 out of 100 ($1,062 per year)
Progressive: MoneyGeek score of 71 out of 100 ($1,132 per year)
GEICO scored high in customer satisfaction and affordability, making it a highly desired option for getting the most for your money. USAA is the best option for active and former military personnel. It has an annual premium of $904 for full coverage and received an 85 out of 100 on MoneyGeek's ranking system.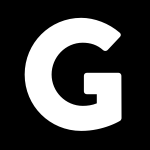 pros
Ranks number 2 for affordability
Ranks number 5 for customer satisfaction
Offers mechanical breakdown insurance, classic car insurance and roadside assistance
cons
Subpar claims handling score
Does not offer new car replacement, deductible modification or gap insurance
COMPANY HIGHLIGHTS
GEICO offers a number of coverages that might be beneficial for a variety of driver types, in addition to a higher-than-average customer satisfaction rating. Its mechanical breakdown insurance (MBI) coverage is rarely available from other insurers. It covers all parts and systems, not just the items covered by conventional dealer warranties. MBI is offered for new or leased vehicles less than 15 months old with less than 15,000 miles.
If you choose to go with GEICO, its roadside assistance can cover the cost of flat tires, jump starts, towing and lockout services if you become stranded on the road and require emergency assistance.
Individuals who own antique or classic cars can benefit from its classic car insurance policy, which includes several important coverages for antique and collector vehicles: liability coverage, uninsured and underinsured motorist coverage and medical coverages, such as medical payments coverage and personal injury protection.
Read MoneyGeek's GEICO Auto Insurance Review
Best Car Insurance in Hayward for Customer Service
MoneyGeek's recommended insurers in Hayward for customer service are evaluated on customer satisfaction ratings and claims handling scores, not on affordability. We found the following two insurers to be the best:
Chubb: MoneyGeek score of 76 out of 100 ($1,859 per year)
Capital Insurance Group: MoneyGeek score of 68 out of 100 ($1,396 per year)
Chubb has the best reputation in Hayward for claims management and ranks second for providing excellent customer service. It does, however, charge the highest average rate. Therefore, you will need to pay much higher rates to get the best possible service.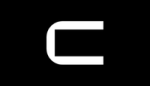 pros
Ranks number 2 for customer satisfaction
Best claims handling score
Offers original equipment manufacturer (OEM) coverage, classic car insurance, rental car reimbursement and diminished value coverage
cons
Very few coverage options
Does not offer roadside assistance, accident forgiveness, gap insurance, deductible modification or new car replacement
COMPANY HIGHLIGHTS
Chubb's policyholders have the option of purchasing rental car reimbursement, which enables renting an identical vehicle if yours becomes temporarily inoperable. You can pay for repairs to be done to your car using original components instead of third-party parts, thanks to Chubb's original equipment manufacturer (OEM) coverage. Compared to aftermarket parts, original equipment improves the performance and safety of your car.
For those who own classic cars that are garaged or used strictly for hobby purposes, Chubb's classic car insurance might be a benefit. In addition, if your vehicle is stolen or totaled and if you have Chubb's optional Agreed Value coverage, the company will issue you a check for the amount agreed upon when you purchased the policy instead of the car's actual depreciated value. In the event of a covered loss, this might save you thousands of dollars.
Best Cheap Car Insurance Companies in Hayward
According to our study, based on affordability and service quality, the following insurers in Hayward offer the best minimum coverage insurance.
GEICO: MoneyGeek score of 78 out of 100 ($386 per year)
Progressive: MoneyGeek score of 69 out of 100 ($464 per year)
Affordability is the appealing factor of minimum coverage insurance, but these policies only offer a limited amount of liability coverage and no coverage for your own car.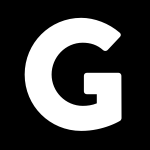 pros
Affordable minimum coverage costs $386 per month
Solid customer satisfaction score
Offers discounts for bundling, defensive driving and teachers
cons
Low claims and coverage scores
Does not offer discounts for going paperless or paying in full
COMPANY HIGHLIGHTS
GEICO offers the cheapest insurance in Hayward with strong customer satisfaction, making it the best option for drivers looking for affordable policies without compromising service quality.
GEICO offers a range of unique and common discounts. It offers discounts for always wearing your seatbelt, along with special discounts for teachers and military policyholders who are deployed in an emergency. Active or retired federal employees can also earn a discount. Those who have installed daytime running lights, drive safely and are members of partner affinity organizations are eligible for unique discounts.
Besides the rare discount offerings, GEICO gives discounted premiums to those who have anti-lock brakes, airbags and anti-theft systems installed in their vehicles. Discounts are also available to full-time students with good academic records. Seniors and individuals who complete defensive driving or driver's education courses can also ask GEICO for discounts.
Read MoneyGeek's GEICO Auto Insurance Review
Average Cost of Car Insurance in Hayward
Hayward's average yearly full coverage car insurance premium is $1,374, which is $109 more than the national average cost of car insurance ($1,265) and $13 less than the state average ($1,387). These rates are for bodily injury liability of $100,000 per person and $300,000 per accident, along with property damage liability of $100,000.
Although the average cost of auto insurance in Hayward is slightly cheaper than the average insurance cost in California, your individual premiums will vary based on your location and other factors.
About Mark Fitzpatrick
---
---